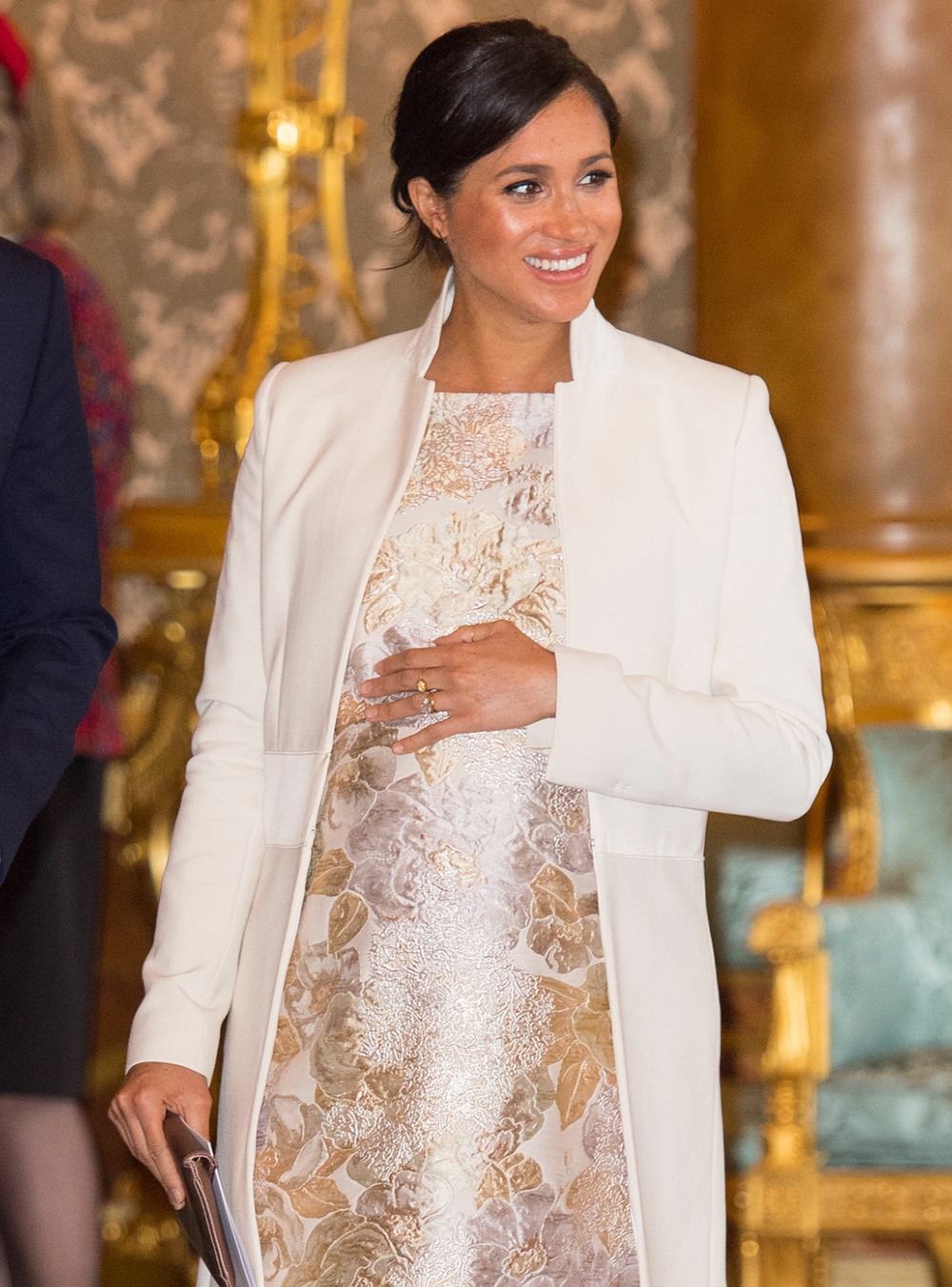 In February, the Duchess of Sussex flew to New York for a five-day personal trip. She flew into and out of New York on Amal Clooney's private plane (as in, Amal paid for it). Meghan stayed at a ritzy suite in one of the most exclusive hotels in the city, and it was paid for by Serena Williams. Serena, Amal and Meghan's other friends (including Meg's sorority sister BFF) hosted a baby shower for Meghan and gave her baby gifts. They took a flower arranging class and donated the arrangements to charity. Meghan went out to eat with her friends a bunch of times. It was said that she just wanted to relax and have a nice visit with some of her friends and presumably get away from London for a short time. The British papers freaked the f–k out for a solid week. They were truly ripping out their hair and crying about how Meghan flew in a private plane and stayed at a luxurious hotel suite. How dare she! Well, Meghan is going to do a second baby shower in England:
Her elaborate, star-studded baby shower in New York cost a reputed £350,000 and sparked a furious debate about its 'Marie Antoinette-style' decadence. But rather than being put off by the criticism, the defiant Duchess of Sussex is planning a second celebration of her pregnancy – albeit on a much more modest scale.

A handful of Meghan's most intimate friends, including Victoria Beckham, are expected to attend and the Duchess's mother Doria will fly in from LA. A source said: 'Doria is coming to a baby shower here. It will be a small gathering of five or six people.'

Meghan planned to host the event at Frogmore Cottage at Windsor where she and Prince Harry are setting up home. But renovation work has been delayed, meaning the party could be moved to Buckingham Palace.
"Marie Antoinette-style" GTFO. One of the complaints about the New York baby shower was that "she's a British duchess now, she should never spend time in America or have anything so gauche as an American baby shower" or something, to which many sources close to Meghan said that she was already planning a baby shower in the UK so whatever. My point is that everybody knew that Meghan would have a second baby shower, and so the Daily Mail just wanted to call her Marie Antoinette again. My guess is that this second shower won't be as "glitzy" (eyeroll) but she'll invite more than a half-dozen people. And of course Doria is coming over ahead of the birth!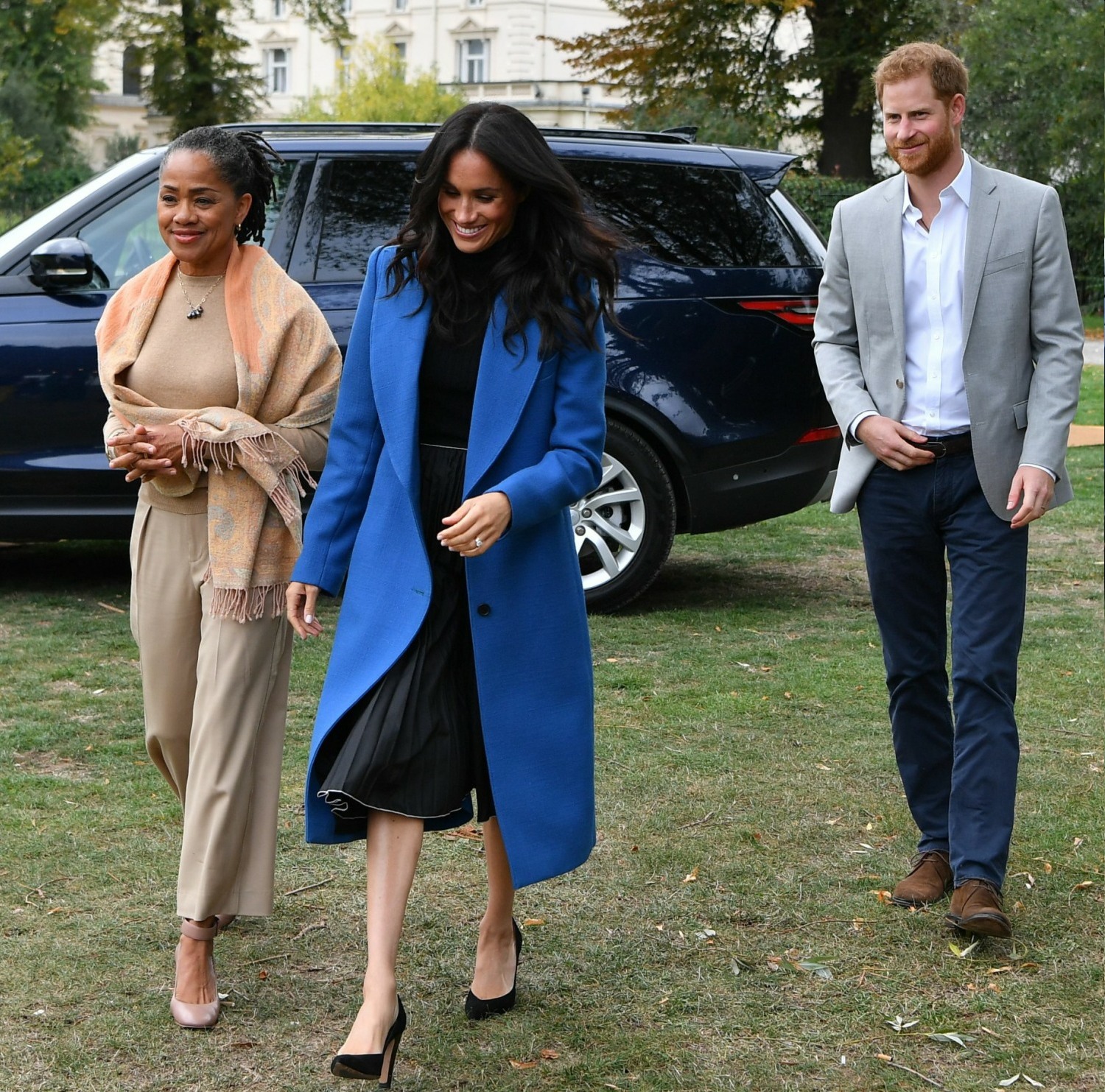 Photos courtesy of Backgrid, WENN and Avalon Red.