Julia Roberts' hairdresser Serge Normant posted this photo of Julia's haircut – a shaggy lob – several days ago. People Mag tried to make it sound like this is such a big hair change for Julia or that people were "freaking out" about it, but… she looks the same? She looks like she just got a few inches (the damaged ends) off. You know what really would freak me out? If Julia went dramatically darker. I'm so tired of this blondish bulls–t she's been doing for years. It washes her out too. She needs darker hair. I feel similarly about Rachel McAdams – I don't know what the obsession is for Julia and Rachel to have too-light blonde hair.
Anyay, Julia also had some stuff to say about Operation Varsity Blues and the whole idea of cheating so your kid can get into college. I don't hate what Julia had to say:
"To bring the college situation into the mix, that to me is so sad because I feel from an outsider that it says a little bit 'I don't have enough faith in you. In this story [Ben Is Back], this mother is trying to say, 'I have both of our faiths until you can find the faith in yourself again.'"

"From the kind of childhood that I had, I raised my kids now, I don't want them to have to have some of the struggles I had…But at the same time, you do need to know how to make your bed and how to do your laundry and how to be able to make one meal, these are important life skills. They have to run their own race, they have to have their own experience."
She's right. Julia Roberts is right about something! Too many parents – especially wealthy a–hole parents – don't even seem to realize that they're not giving their kids the tools and life lessons to handle, well, LIFE. Even if you're rich and privileged and white, your kids still need to know how to balance a checkbook or accept disappointment or move on when something doesn't go their way. They need to learn time management and how to fill out a form and how to get into college on their own merits. But apparently, those life lessons aren't popular in Hollywood.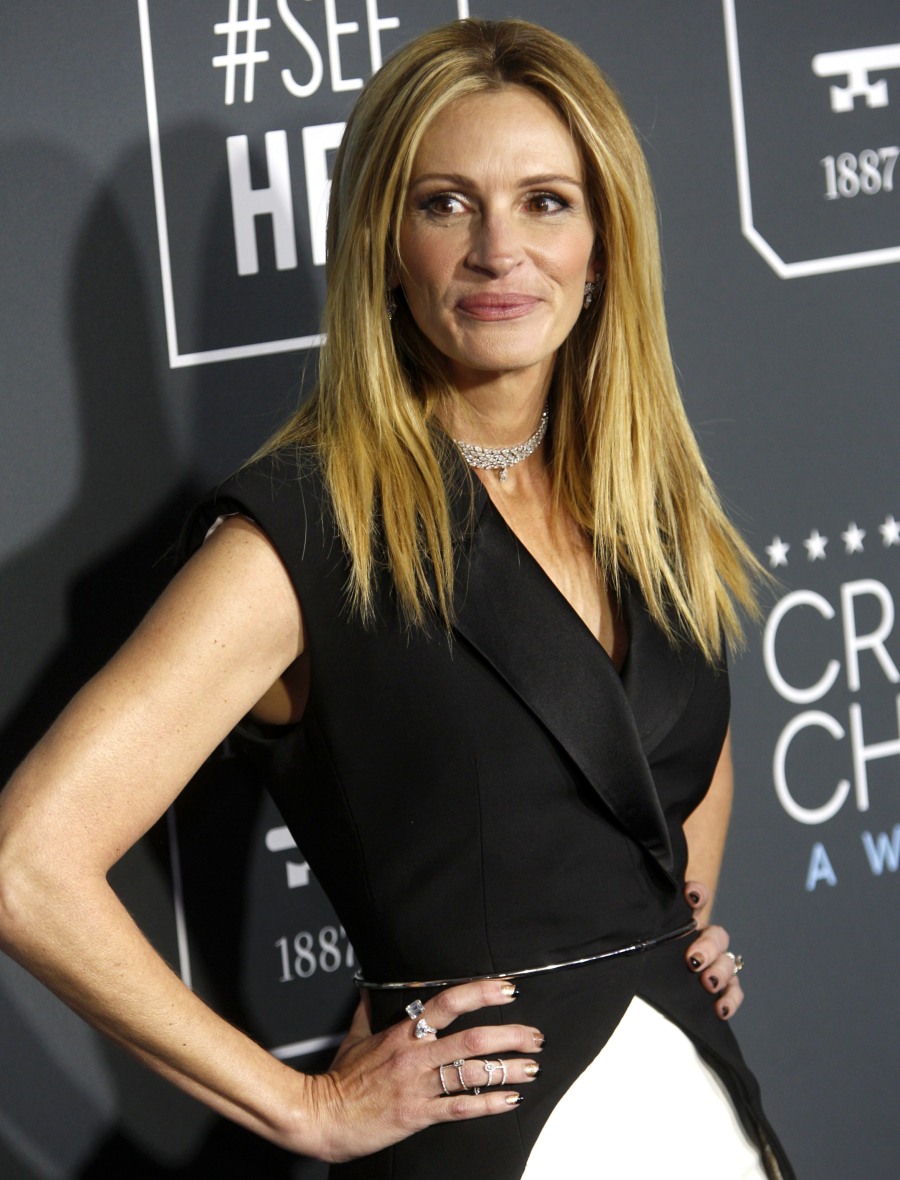 Photos courtesy of WENN.