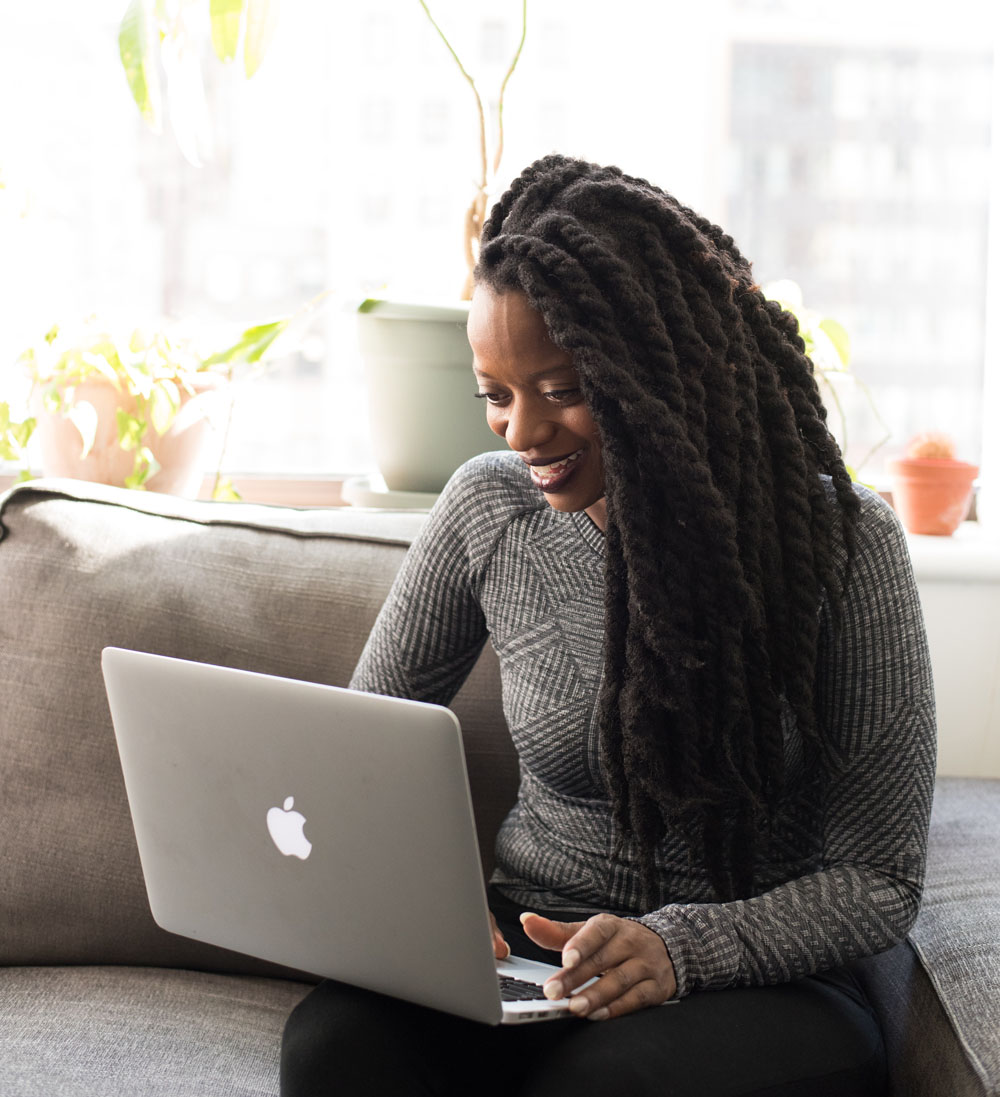 My mom loves shopping on Amazon and we had such a great time collaborating on the last post with skin and personal care products that I asked her to help me again. These are all products she's used and recommends.
An electric salt and pepper grinder that will make you feel fancy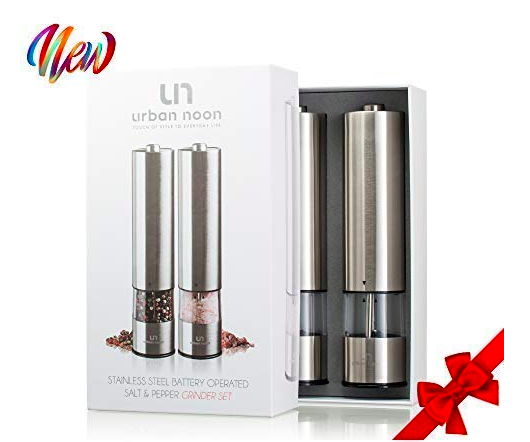 These have lights and you can adjust the grind from coarse to fine. They're easily held in your hand and don't take up much counter space. These are also convenient to use while cooking as you can season your food with just one hand. Owners call them "a great grinder for the price" and say they make a thoughtful gift that people love. Here's a manual grind version (I got these as a gift!) that are also very well rated and which look stylish on your table.
Comfortable adjustable sandals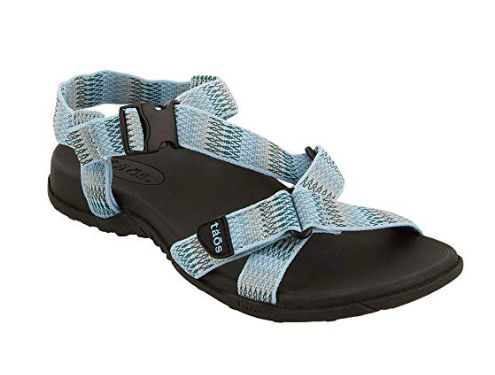 My mom loves these sandals and raves about how adjustable they are, especially compared to velcro strap sandals which aren't as adjustable. Reviewers say these are comfortable, lightweight and that they're planning to buy them in other colors (they come in five). They're a little pricey but may end up being your go-to summer shoe.
A dog nail trimmer that's great for people too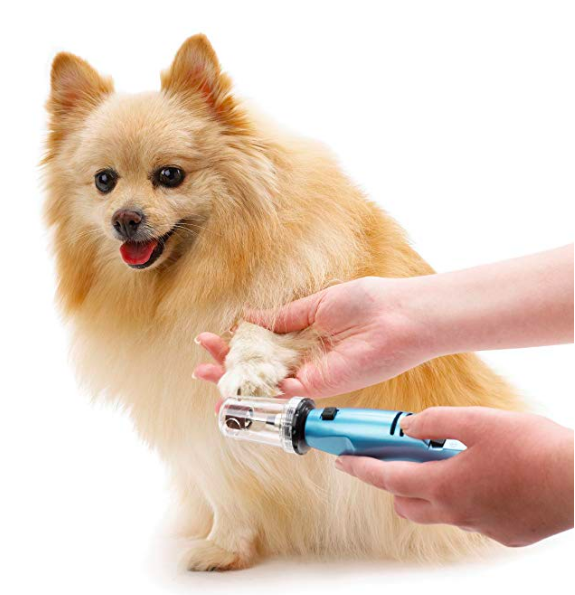 My mom swears by this dog nail trimmer to treat the corns and calluses on her feet. She says she's reduced corns with this and that you can use it on your heels and on rough spots too. You can use it to smooth and trim nails as well. She says it's better than going go the podiatrist. Of course you could use it on your dog too but you'd probably want to set aside implements specifically for that.
Easily clean under heavy furniture with sliders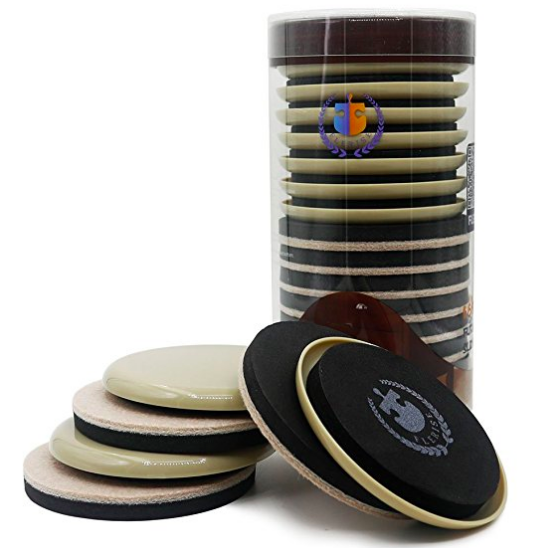 These furniture sliders make it so easy to clean under sofas, beds, tables, and to move furniture. Just place them under each leg once and you can quickly and easily rearrange furniture. My mom uses these under the TV stand, couches, chests and more. She loves how easily she can clean and move things when guests come over. This kit comes with both felt sliders for hardwood floors and hard-sided sliders for carpet. People rave about how easy these make moving heavy furniture and say they're easy to put in place too.
Get strong, long, healthy nails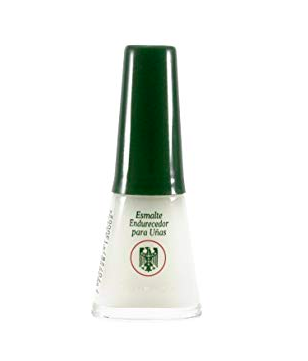 This nail hardener has a 4.5 star rating with over 700 reviews. My mom says this is the only nail hardener she's ever used that works, that it lasts a long time and doesn't chip and that it makes her nails grow better and break less. You can also use this as a top coat for a shiny finish. Reviewers say their nails are strong and healthy and that they've never had such great results. Some people say it stings if you don't follow the directions to only use it on the tips at first.
Tinted sunscreen that looks natural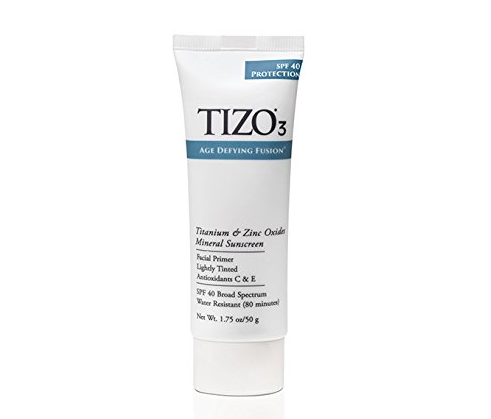 This was recommended to my mom by her dermatologist. She says it's the best tinted sunscreen she's used, that the tint is nice and that it has light coverage. It's a bit expensive but people call it "fabulous," "the best sunscreen I've ever tried" and say it "gives almost a flawless coverage."
A travel mug that won't spill or dribble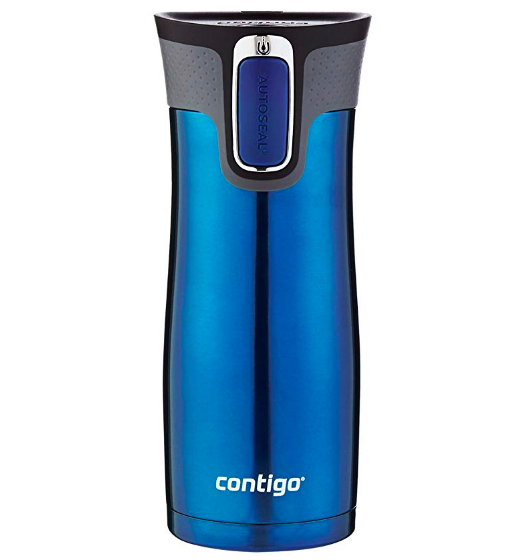 This has over 21,000 reviews and a 4.3 star rating! My parents love these coffee mugs and always keep two on hand. It keeps your beverages hot or cold, it doesn't dribble or spill and its airtight design keeps it from spilling. It comes in 20 colors and multiple sizes. It also fits in every type of cup holder in your car, according to my mom, although your results may vary. Reviewers say it keeps drinks hot or cold for hours, that it doesn't sweat, and that you can drink coffee with one hand easily without spilling. One person uses it on the couch because they know it won't spill no matter what.
Thanks for reading our affiliate post!
Header photo credit: Christina Morillo via Pexels