>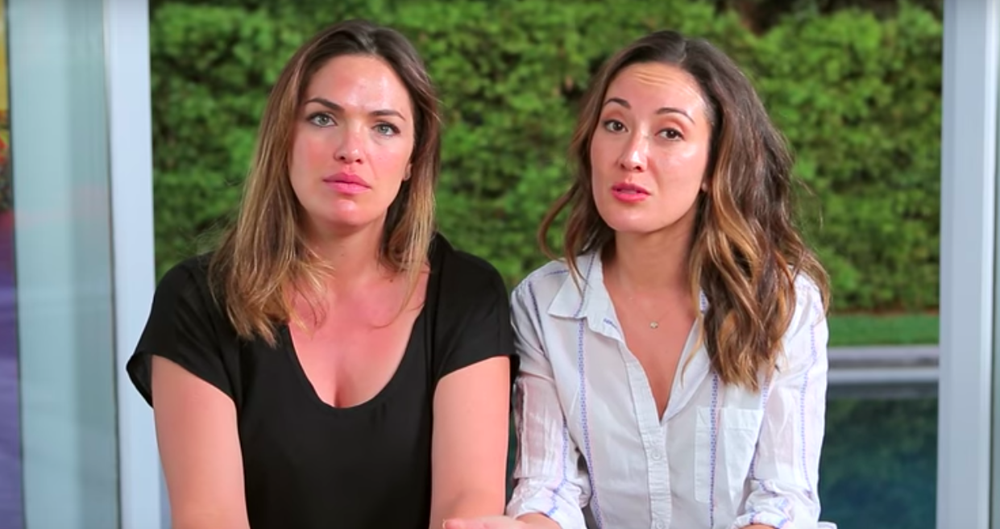 This is a screenshot from Susan and Sharzad's video on professional dermaplaning
I was definitely pro-dermaplaning, or shaving your face with a single blade, the first couple of weeks after I tried it. The great initial results convinced me. It does make your face look smoother and brighter and it feels so soft afterwards. I have yet to nick my face and I didn't get little pimples like with waxing. After about six weeks dermaplaning with these razors and with oil, I'm now doing it twice a week and I sometimes wax in between. The little hairs are noticeable to me and feel more blunt, because that's what shaving does and you have to maintain it. (Please don't tell me I should have known this would happen and am dumb, I already feel this way.)
I'm writing this because my mom bought the razors and asked me if she should use them. I told her to think about it as it's a commitment. She doesn't wear makeup every day and is not as obsessed with grooming as I am. (She loves skincare though.) For someone like me who doesn't mind doing touch ups it's not bad and is easily remedied. You just shave your face again. But if you don't want to do it a couple of times a week, skip it! So that's my follow up on dermaplaning. I didn't have bad results except for the prickly hairs and I'd probably do it again, but it's not for everyone.
This is an affiliate post. I try to do them Tuesdays and Thursdays but this week was crazy and I wasn't able to do one until now. My mom is visiting and these are some of her favorite skincare products!
An antiaging deep moisturizer with sunscreen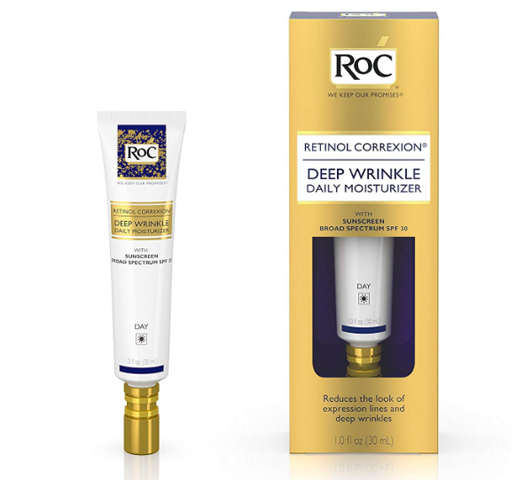 My mom loves this moisturizer and says that it makes her face so soft, doesn't leave a white residue and that it absorbs quickly. Users say that it makes a difference in their skin, and that "it really diminishes the wrinkles."
Exfoliating oil-free cleansing pads for older skin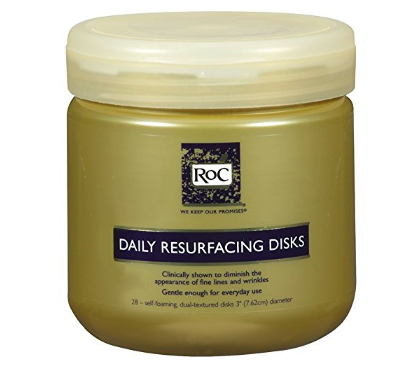 I just got these as a birthday present and they were such a great gift. My skin feels so smooth now. These have a 4.6 star rating with over 700 reviews. There are two sides, one for exfoliating and the other to gently buff. The foaming cleanser has a pleasant smell which is not strong. Women swear by them and say they leave their face "clearer, fresher and softer."
An eyebrow pencil that's easy to use and gives natural-looking results


I've tried to use both Anastasia Dip Brow and the more affordable drug store brand, Nyx Tame and Frame. I'm not skilled enough, even with the Anastasia brow brush/spoolie, to get decent results. This pencil has better ratings than Anastasia Dip Brow. Reviewers write that it gives both subtle and bold looks, that it looks natural and that it stays put all day. My mom has this pencil and I've used it and love it, however it's pricey. Plus some people say it breaks easily. Here's a more affordable alternative from Maybelline which also has a great rating.
A healing body lotion with lactic acid that really works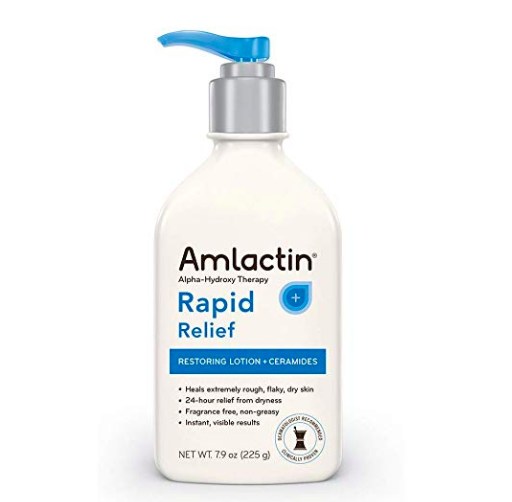 My mom loves this body cream and even uses it on dry spots on her face. One woman with itchy dry skin writes that she's tried everything including prescription creams and that nothing works as well. She calls the difference "like night and day" and says she could see a difference in her red, cracked skin overnight. My mom says that it's great for elbows and knees as well.
A curl-defining cream you can use for a gorgeous blowout too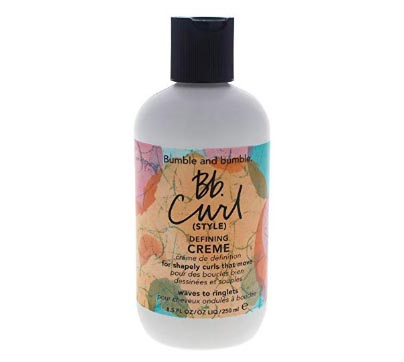 My aunt has used this cream for her naturally curly hair for over ten years. She applies it to towel dried hair. My mom says that you can apply it in the morning for a natural look and then blow your hair out later in the day and it will hold the style. It's "lightweight, not greasy or sticky," and makes hair look "amazing."
An eye gel that helps eliminate under eye bags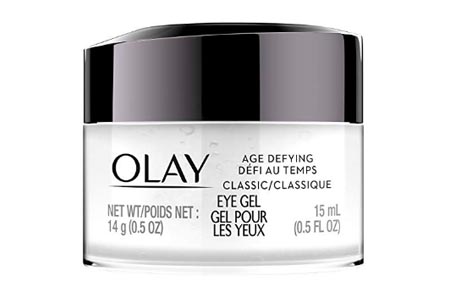 This gel is higher rated than the Olay Total Effects anti-aging transformative eye cream which my mom uses. This works great chilled in the fridge as it "will really zap the bags" under your eyes. A little product goes a long way and women warn not to use too much. One review says that "the two lines between my eyebrows are plumped up and GONE. I've had those lines for at least 3-4 years. The fine lines around my eyes are far less noticeable." Others say it stings if you apply it too close to your eyes and that it's a bit perfumey.
Affordable and effective at-home teeth whitening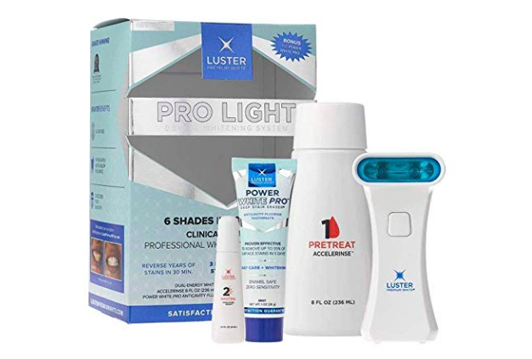 I've used the Luster Pro teeth teeth whitening system for years and I love it. It uses peroxide and a light and it really works to whiten my sensitive teeth without making them hurt like Crest whitening strips or gel trays. It takes a bit of time to do the treatments, about a half hour to 45 minutes, but the results are worth it. It can make your gums hurt but I've never had this problem. I wet two long strips of paper towels and put them on the top and bottom between my lip and gum for protection. This currently has a $5 off coupon and is just $32.
A water flosser for healthier teeth and gums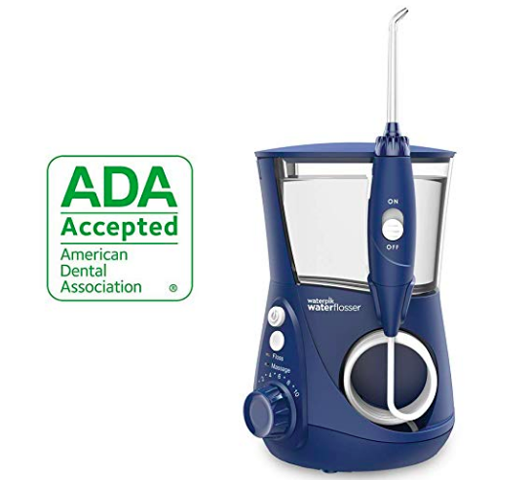 My mom loves this waterpik flosser and uses it up to three times a day. She says "you can't believe how much crap is in your teeth" and that this works well to get in the nooks and crannies. Users say they noticed a difference in their teeth and gums after less than a week and that it's really improved their periodontal health. It can be hard to take for sensitive gums, so it's recommended that you start on the lowest setting and work your way up. It's also loud so you may want to use it away from anyone who is sleeping. I'm buying myself one!
To follow up on a previous post, I got the Adore Hair Straightening Brush as a present for my birthday. (Thanks mom!) I let my hair air dry and then used it. The results weren't as perfect as a blowout, but my hair looked nice and it took about 3 minutes to do. I would definitely recommend it and I'll use it after drying my hair for a more polished look.
Thanks for reading and commenting on our affiliate post!