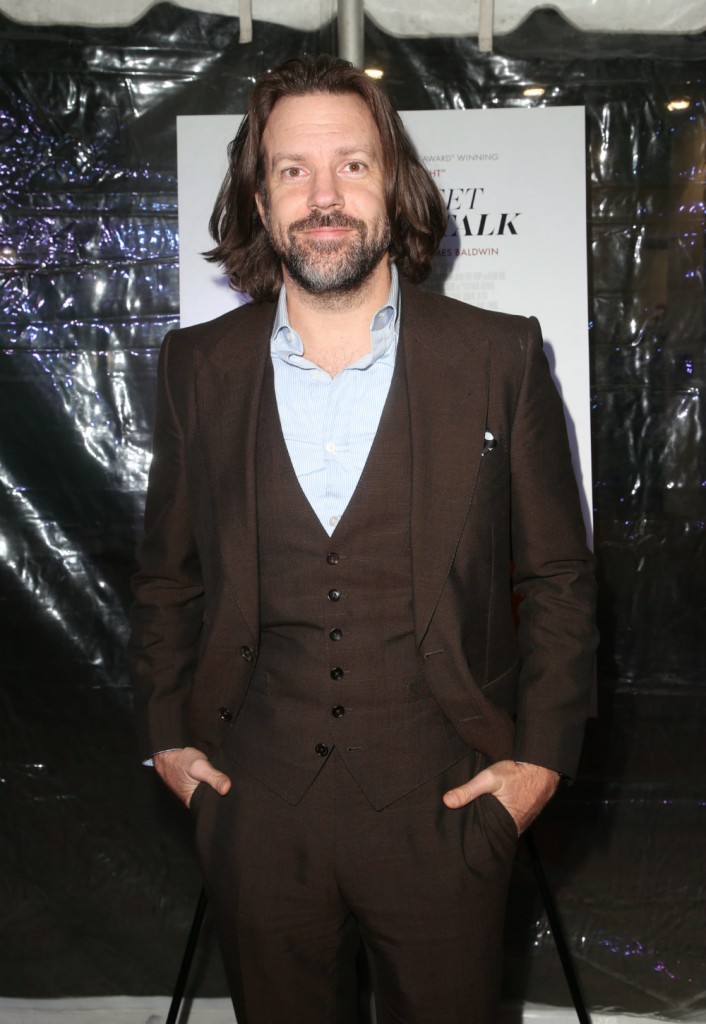 Back in February, Ellen DeGeneres convinced Super Bowl MVP, New England Patriot Julian Edelman, to let her shave off the beard he'd grown during the football season. She offered $10K to the Boys and Girls Clubs of America, with whom he works, if he let her do it. She'd bought a special barber chair, backdrop and smock for the bit. I guess the prop team told her if they bought her a chair, she'd have to play with it more than once because she made poor Jason Sudeikis sit in the same chair yesterday for a haircut. Sudeikis guest-hosted the show last week. So Ellen had him back to thank him, supposedly. But then she turned the discussion to his hair, which he had grown out for a role. But he's kept it long since the film wrapped and Ellen thinks it's too long. She brought his partner, Olivia Wilde, who sided with Ellen on the hair hate. So, after way too short a time to truly think this through, he said yes. Again – he agreed to let a talk show host and an actress (so not hair stylists) cut his hair – for fun – on TV.
Jason Sudeikis got more than he bargained for when he stopped by Monday's episode of The Ellen DeGeneres Show.

The Saturday Night Live vet, 43, was ambushed by fiancée Olivia Wilde, who teamed up with DeGeneres to forced Sudeikis into cutting his long locks.

"We think it's long," DeGeneres, 61, said.

"Just a little long," added Wilde, 35. "It's almost the same as my hair. There's only room for one of these in our house."

Sudeikis was trepidatious about the whole thing, especially because it was the first time DeGeneres or Wilde had cut hair before. But he remained a good sport as Wilde and DeGeneres attacked the task together, each taking a side of his head.

"Ellen, you knew I loved you before but this is really… wow," Wilde remarked. "It's perfect. I feel like we're really good at this! I think we should do this more often."
The video for the shenanigans is below. Obviously Sudeikis was in on this before he agreed, nobody is that brave. I'm pretty adventurous with my hair and have gone to stylists and told them to do whatever they wanted. But they are trained professionals that I've known and trusted for years. I wouldn't let two very unqualified people anywhere near my scalp with scissors, I don't care how much I loved them. My assumption is that he needs to shave his head or get a crew cut for a role anyway, so I'm sure there was a fix-it hair appointment booked before the first lock hit the floor.
The thing that got me is that is looked pretty decent when they were done. Granted it was still wet but it looked okay. I think it was his curls. I was worried about cutting my kids hair when they were young because their hair was curly and I wasn't used to that. But a grandma of one of their friends said, 'curls correct themselves,' meaning as long as you are close, curls will hide an uneven cut. What I can't figure out is why they did this bit. Ellen suggested they should auction the hair for charity, but she always put the charity up front so it sounded like an afterthought. And the pieces aren't long enough to donate for a wig so it'd have to be an auction for the hair itself. I didn't realize there were that many people out there waiting to bid on Jason Sudeikis' hair. Okay.
What they should be auctioning is Olivia's absolutely adorable pink suit. Put me down for the first bid: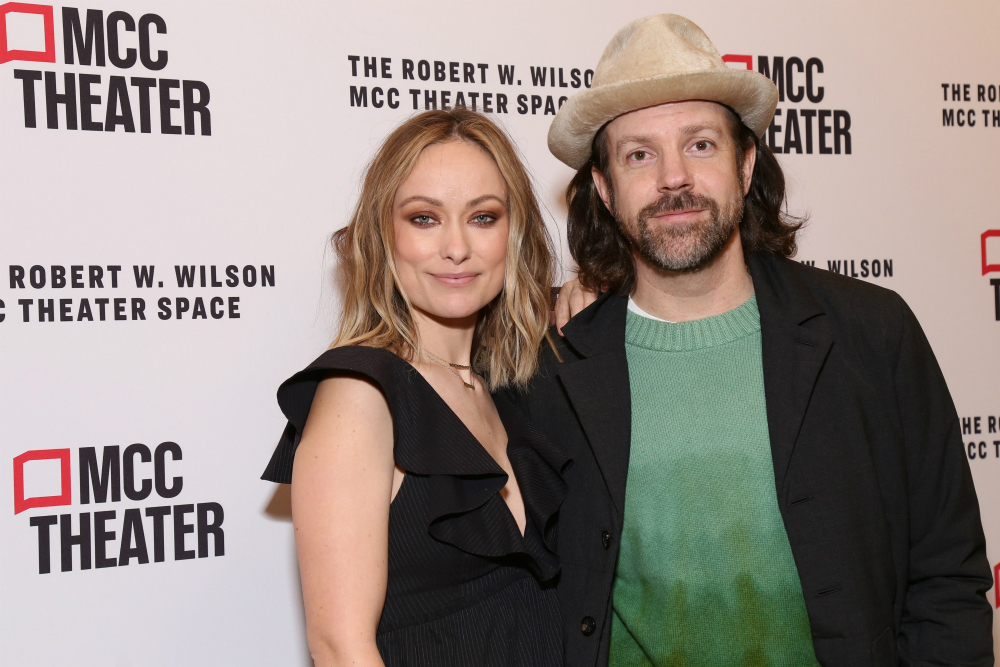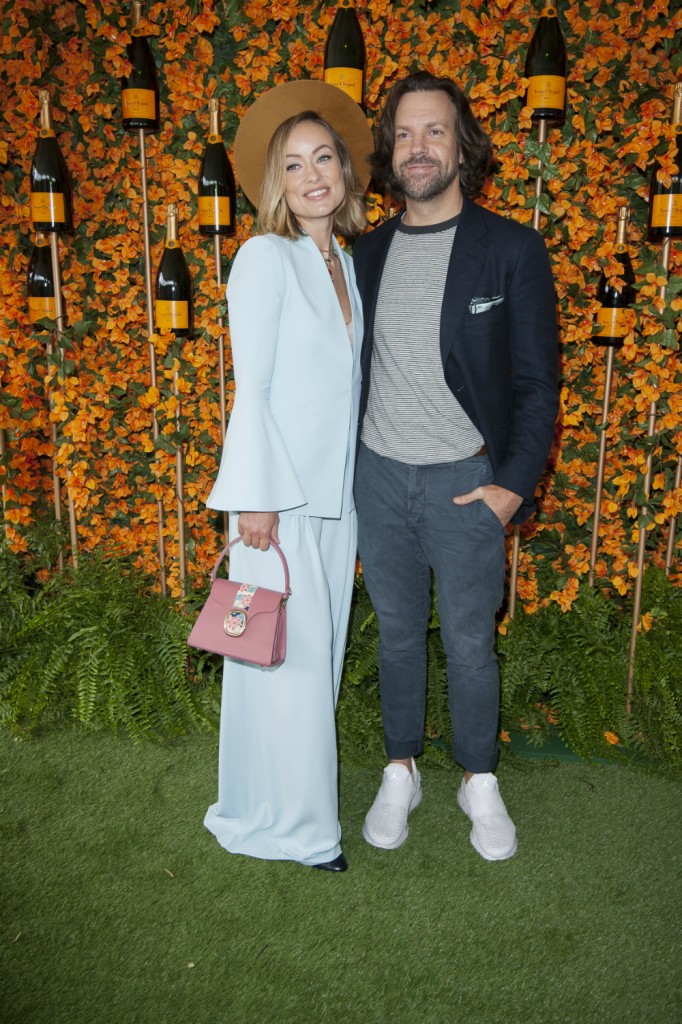 Photo credit: WENN Photos and YouTube