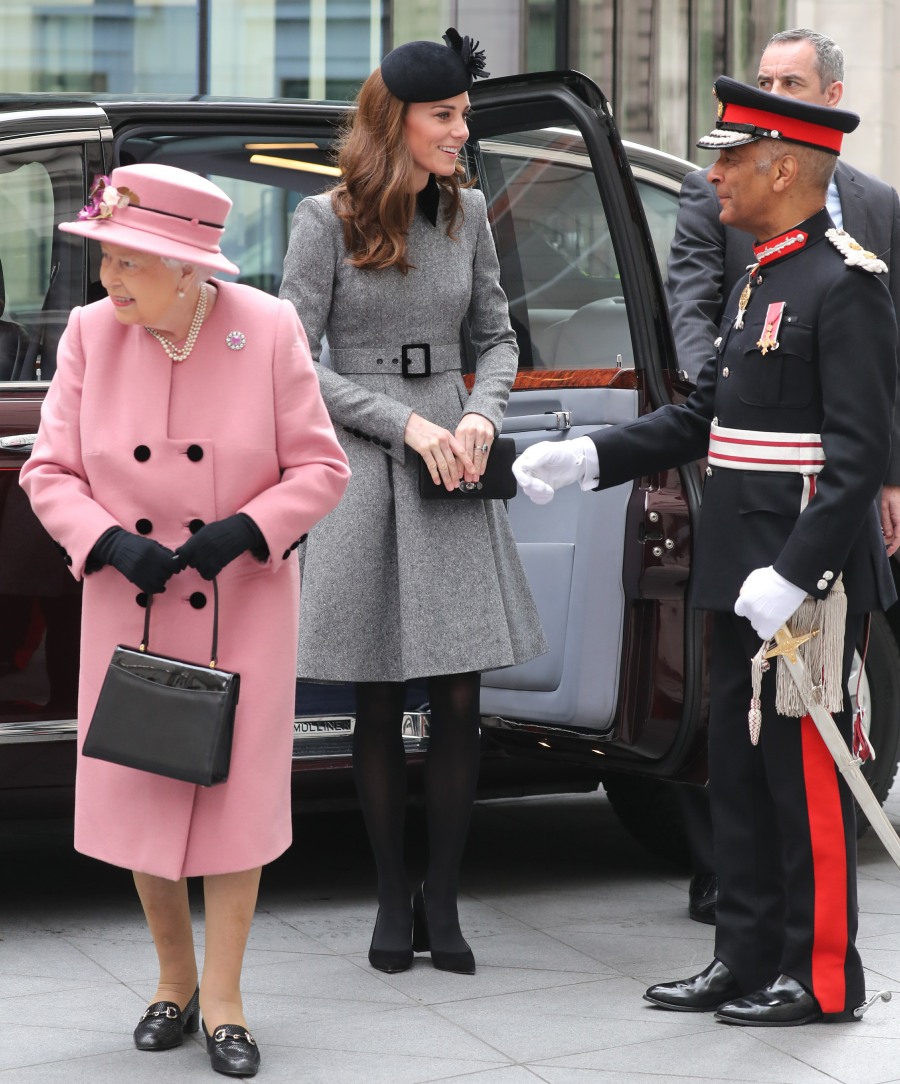 The Duchess of Cambridge has been officially part of the royal family for just about eight full years. While she's done events with Queen Elizabeth II in the past, today marks the first time ever that the Queen and Kate had a one-on-one event together in public. Just as I'm writing that, I realized that shortly after the Cambridges' wedding, Kate and the Queen did a one-on-one event together at Buckingham Palace, when they previewed the exhibition at the Palace featuring Kate's wedding gown. But all other occasions, Kate and the Queen have been buffered by other royals, whether it be Prince William or the Duchess of Cornwall or whatever. Keep in mind, the Duchess of Sussex was only in duchessing for a matter of weeks when she got a one-on-one day of activities with the Queen last year.
So today was an interesting moment. The Queen and Kate visited Kings College in London. The event was announced last week – it's basically an event to reopen a newly refurbished and renovated building, Bush House, on the Kings College campus. They'll go inside Bush House and see what students and robotics scientists are doing within the facilities.
For this event, Kate debuted a new dress by Catherine Walker, one of her favorites (and one of Diana's favorites too). Note the suspicious lack of buttons! How do we even know this is Kate without 30 buttons parceled out across the dress? As for the dress… it's okay. I would have wanted Kate to go brighter since she's doing an event with the Queen, but maybe that's some sort of unwritten rule – the Queen must wear the brightest color! So Kate went for her version of a professional look in grey and black. The Queen got all of the noticeable buttons!!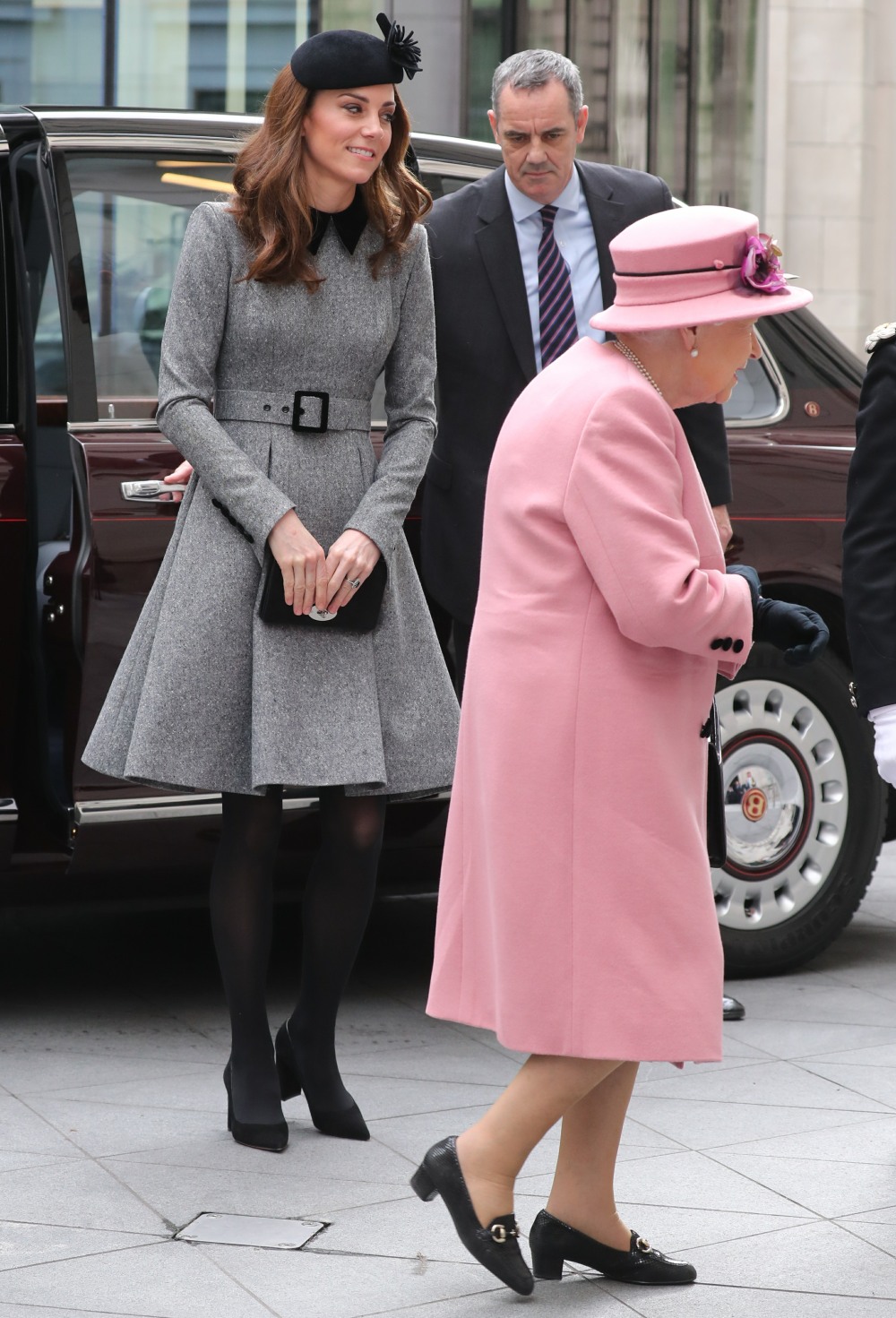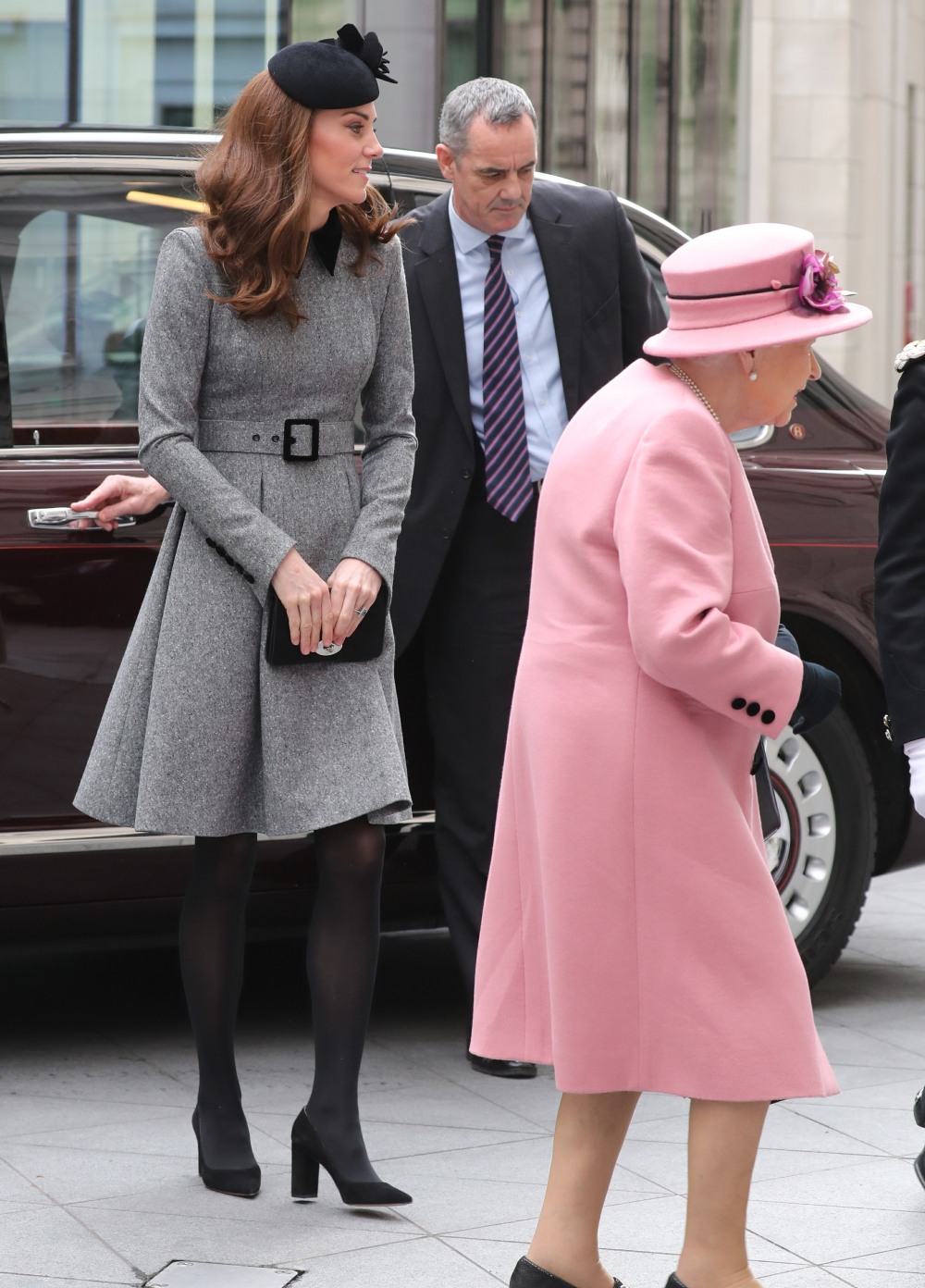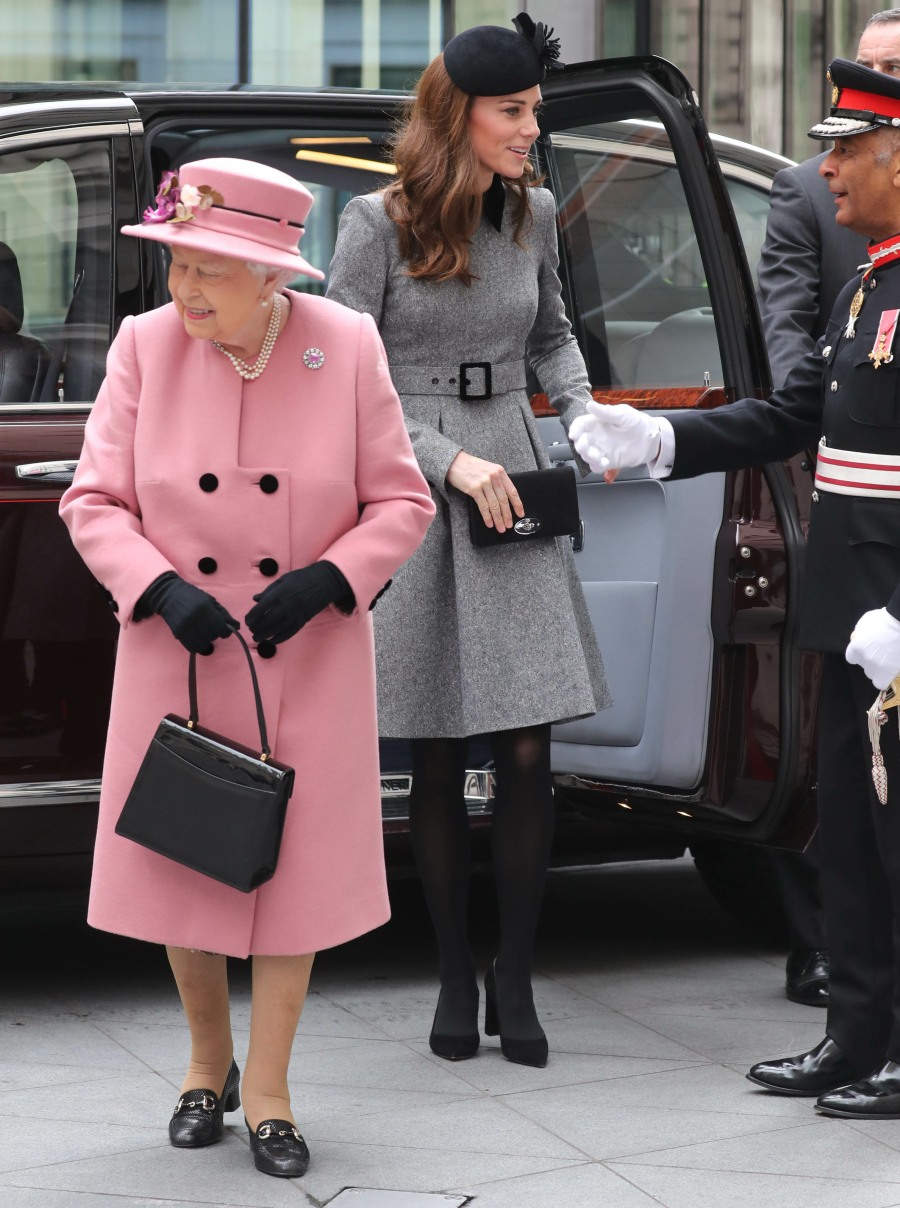 Photos courtesy of WENN.