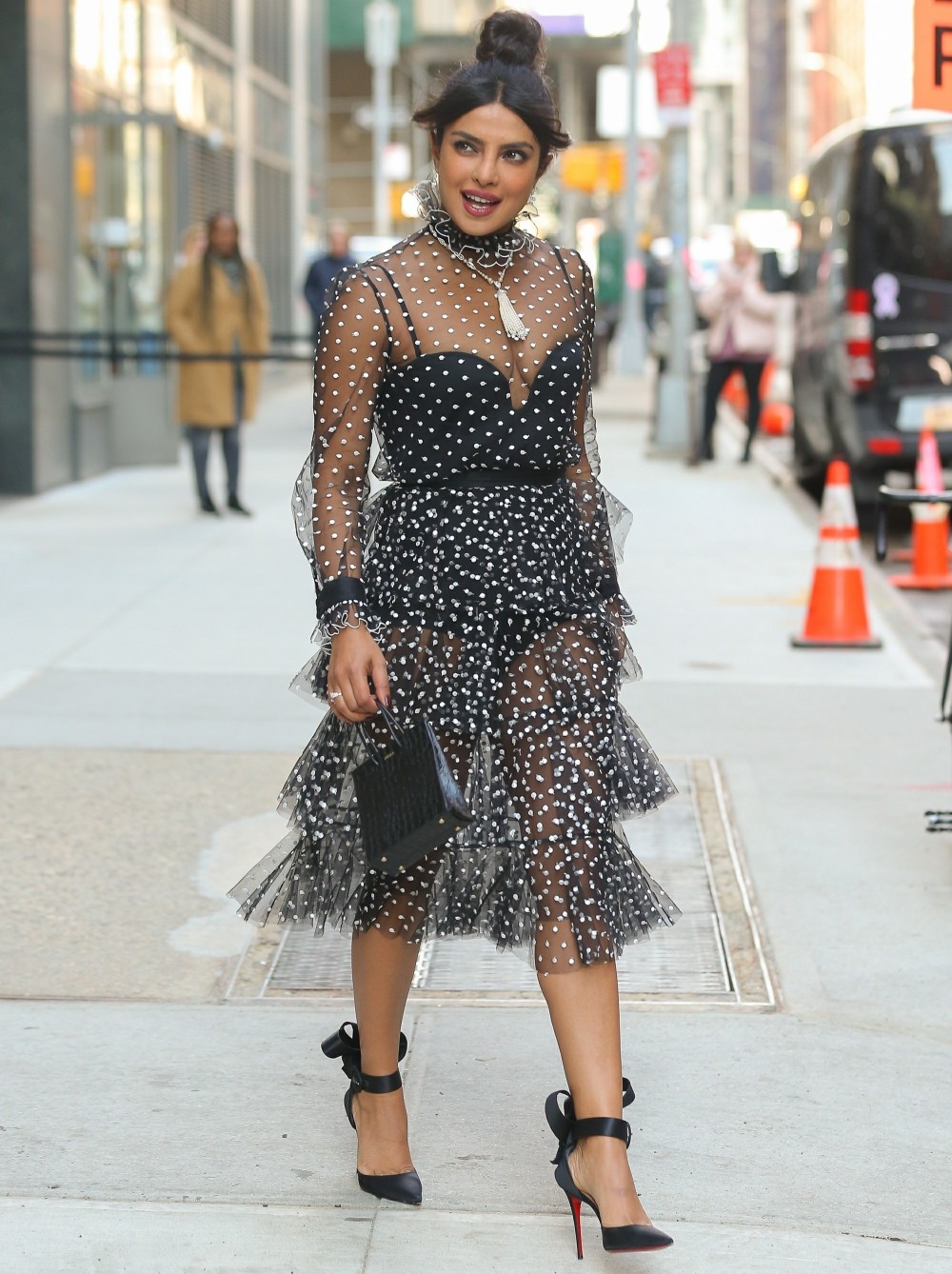 Priyanka Chopra has been in New York this week to promote…?? Her latest film, Isn't It Romantic, came out over a month ago. She doesn't have any other films or TV shows she's promoting. So I don't know – it's possible she's just promoting her various sponsorships and beauty contracts and such. Anyway, considering how many interviews Priyanka has done this week, I'm a little bit surprised that no one has asked her directly about her friendship with the Duchess of Sussex and whether they're still friends. Several weeks back, Page Six's sources claimed that Priyanka is super-mad that Meghan didn't go to any of Priyanka's 102 weddings and that's why Priyanka didn't go to New York for Meghan's baby shower. I thought there was something there, especially considering Priyanka seemed to skip Meg's baby shower for no real reason (Priyanka had vague things to do in LA). Now E! News' sources say that Priyanka and Meghan are totally fine.
Many have speculated the besties are experiencing a fall out, but that couldn't be further from the truth, according to a source.

"All the rumors that Priyanka and Meghan aren't friends anymore are totally not true," a source tells E! News. "Priyanka and Meghan are still very close friends and they talk frequently." The insider adds, "Meghan confides in Priyanka about the adjustments she has to make with being a royal."

For those unfamiliar, rumors began swirling their friendship was crumbling when the former Suits actress didn't attend Chopra and Nick Jonas' wedding in January. To fuel the rumors even more, the 36-year-old actress was surprisingly absent from the Duchess of Sussex's New York City baby shower in February.

"Just because Priyanka didn't go to the shower, or that Meghan couldn't come to her wedding(s), doesn't mean anything about their friendship," the source explains to E! News. "They're still very close friends and Meghan considers Priyanka one of her closest confidants."
Yeah, sorry I still don't believe it until it comes from Priyanka. I still think there was something to the Page Six story, although I'm not 100% sure it's about Priyanka being "mad" that Meghan didn't come to any of Pri's weddings. I think it's more about levels of fame and someone being mad that Meghan is getting so much attention now.
Meanwhile, Priyanka appeared on The View on Tuesday and she talked about how she can't cook and she told Nick Jonas that when he proposed. She told The View: "I can't cook. And I told him that when he proposed. I was like, 'Listen, you're from a good southern home, you're used to your mom making you amazing food. You're not marrying that girl. I cannot cook. I can make eggs, also sporadically, maybe at night.' I'm a terrible, terrible wife in that sense, but the most amazing thing when I told him that, 'Babe, I can't cook and I hope you know that,' he said, 'It's alright babe, neither can I.'" I don't get the "I can't cook at all" people and I never have. I mean, you don't have to be a professional chef nor is it required to love being in the kitchen, but knowing how to cook a dozen meals is just part of f–king adulting. Stick some lemons up a chicken and throw it in the oven. Know how to cook pasta. Take the two minutes to learn how to fry bacon.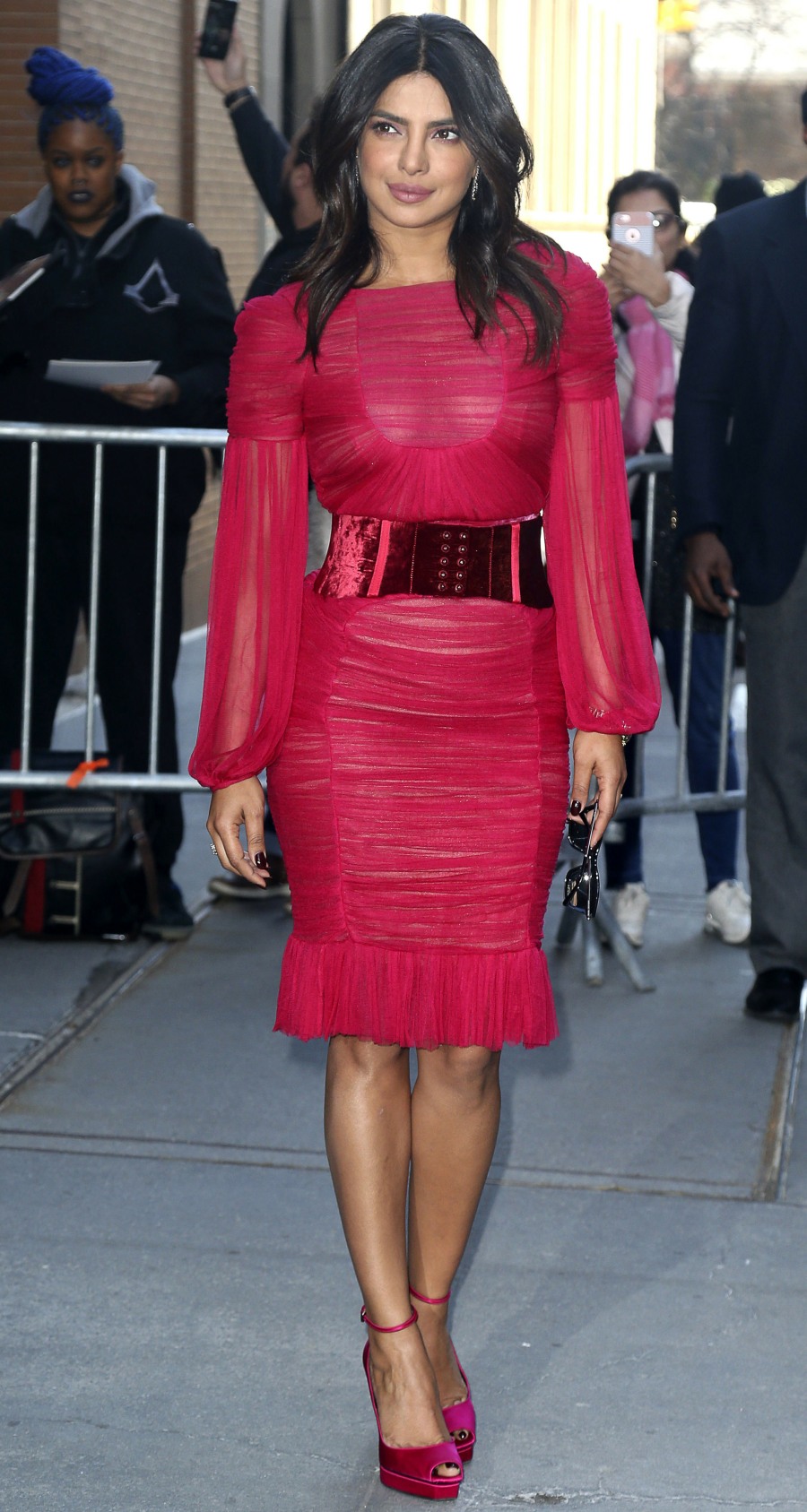 Photos courtesy of WENN and Backgrid.