I love melodramatic stan culture, truly. There's nothing I enjoy more than getting glimpse into the stan-worlds of Taylor Swift, Rihanna, Tom Hiddleston (oof!) or Beyonce. From what I've seen, Rihanna's Army doesn't really make a habit of going after people. But Taylor's Snake fam and Beyonce's Beyhive are really ON IT. Like, they scour the internet for any and all references to their respective queens.
Something interesting has happened in the Beyhive post-Lemonade too: once Beyonce used an album (and a visual album/event) to detail how Jay-Z is a Becky-chasing cheater, the Beyhive now regularly patrols and polices any woman who is in contact with Jay-Z. Like, Beyonce doesn't even need to hire a private investigator – the Beyhive does it for free. Last month, the Beyhive swarmed on Lori Harvey because she LOOKED at Jay-Z and there was video evidence. No joke. Granted, Lori did seem very flirty. The Beyhive descended and swarmed her social media with bee emojis and Lori Harvey was officially on notice. But what happens when a celebrity woman mentions that she once made eyes at Jay-Z before he was even with Beyonce?!?
Tamera Mowry reminisced about feeling charmed by Jay-Z long before their respective marriages to Adam Housley and Beyoncé — and now the Beyhive is on the move.

"I actually met Jay-Z in person, and he wasn't with Beyoncé at the time and I wasn't dating anybody," the Real cohost, 40, recalled on the talk show's Wednesday, March 20, episode. "And when I met him, you do get, like, hit with the charm." As cohost Loni Love literally sipped tea, Mowry confessed that she "strangely" found herself asking the rapper, now 49, for a piece of chewing gum.

"It's so weird," she continued. "My sister and I were at a premiere of Nutty Professor and he walked by. And I was like, 'Oh, my God, that's Jay-Z!' I was like, 'Can I have some gum?' And he gave me some gum."

When Jeannie Mai asked the Sister, Sister alum why Jay-Z caught her eye, she replied, "I don't know! It was his charm. … I was 23. I hadn't even met Adam. Adam wasn't even in the picture." Still clutching her teacup, Love, 47, then exclaimed, "It could've been Jay-Z and Tamera?! Wow."

After the Disney Channel alum shared her story, Queen Bey's fiercely protective legion of fans swarmed to Instagram and flooded the comments section of Mowry's latest selfie with Housley with bee emojis.

"You may need some bee repellent sis," one Instagram user quipped. Another commented, "I'm just here to see if the BeyHive is attacking you."
I looked through Tamera's most recent Instagram posts and there were definitely some bee-emoji comments and "watch your back sis" threats, but it really wasn't a full-on Beyhive swarm. I hope that's because Tamera was merely trying to compliment Jay-Z as having a certain kind of energy or charm, a general sort of magnetism. Which I've always believed about him – I know people make fun of Jay-Z for not looking like Morris Chestnut, but I completely believe that when you meet Jay-Z in person, he's probably quite magnetic, charming and interesting. He has that energy. Still, if the Beyhive is going to swarm on every woman who finds him charming… well, they're going to be pretty busy.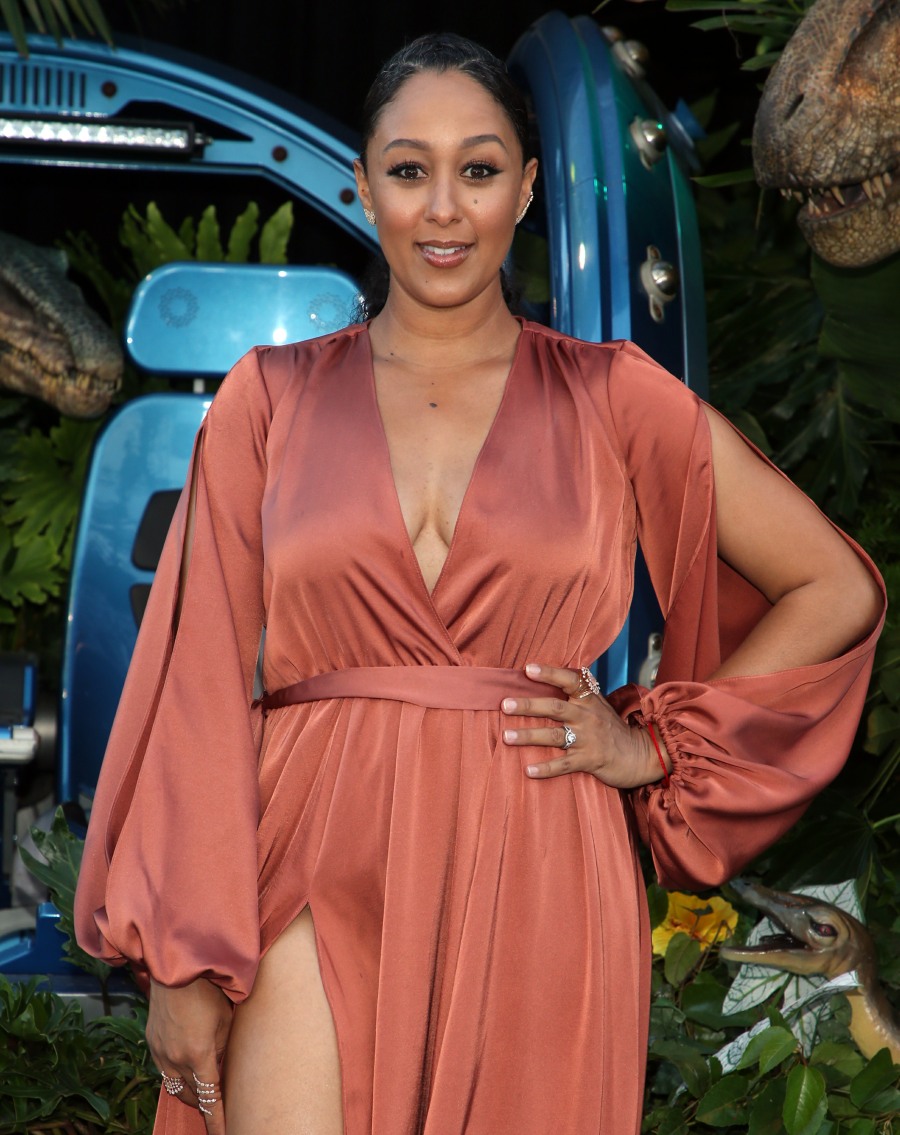 Photos courtesy of Instagram, WENN.