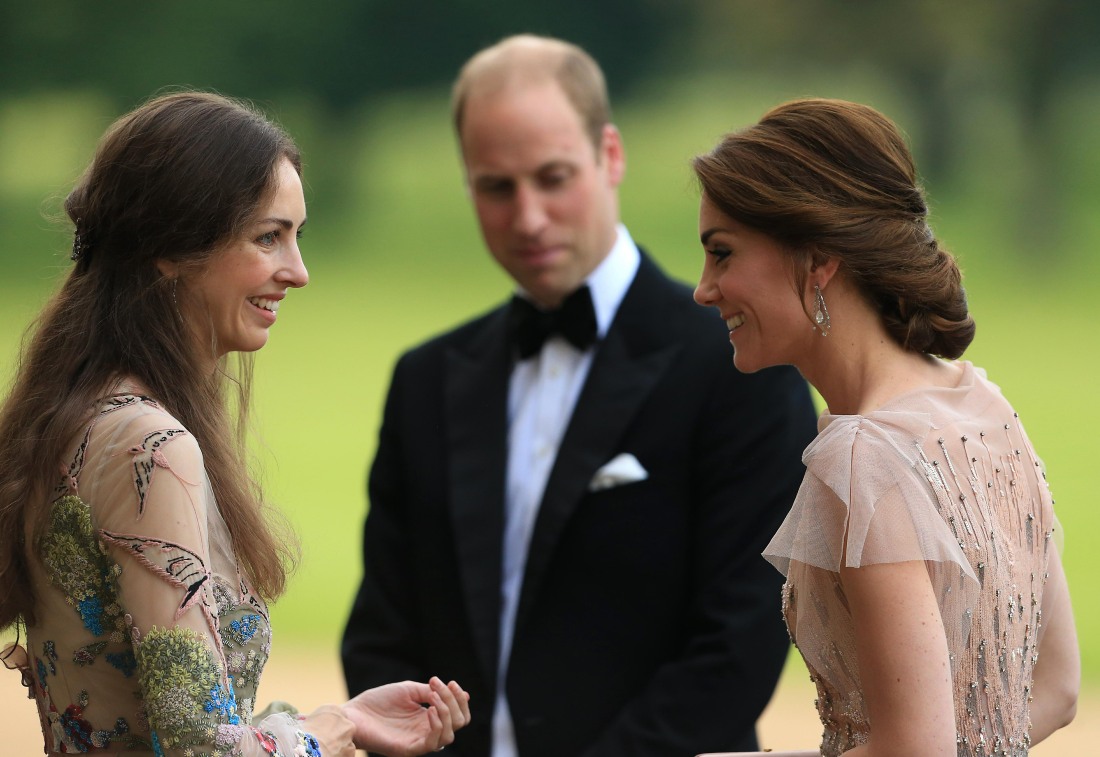 These photos are from 2016, when the Marquess and Marchioness of Cholmondeley hosted a fundraiser for East Anglia Children's Hospices' Nook Appeal. The Duchess of Cambridge is the royal patron of EACH, and the promise of William and Kate attending the black-tie fundraiser was one of the big reasons why the Marquess and Marchioness hosted the event. The Cambridges' country home, Anmer Hall, is just a few miles away from Houghton Hall, the ancestral Cholmondeley home (Houghton is a palatial 106-room abode, while Anmer Hall is more of a nice family home). The Marquess and Marchioness are named David Rocksavage (awesome name, Ned Rocknroll is jelly) and Rose Hanbury. Rose is a former model and now an aristocrat's much-younger wife. Rose and Kate are close in age (35 and 37, respectively) and they reportedly enjoyed a warm friendship in the "turnip toff" society that exists in Norfolk. Norfolk is where a lot of William and Kate's posh/aristocratic/new money friends live now and so they're all part of that "set."
So, what's the problem? Apparently, Rose and Kate had some kind of falling out. A week ago, the Daily Mail buried this story in their gossip pages – unnamed friends claimed that Kate always viewed herself as the Queen Bee of those Turnip Toffs, only to find out that many like Rose as much as Kate, or even more than Kate. A source told the DM: "On the face of it, it's bizarre, but Kate seems to see Rose as a rival." The sources claim that they don't know why there seems to have been some kind of dramatic falling out between Rose and Kate, but there is definitely a rivalry. One week later, the story has gotten even more dramatic:
A falling out between Kate and one of her long-term best friends has stunned royal insiders. Last week it emerged that the Duchess of Cambridge views Rose Hanbury as a "rural rival" while at home in Sandringham, Norfolk. Now we have learned the falling out between Kate, 37, and her ex-close pal — who is the Marchioness of Cholmondeley — is much worse than first thought.

Prince William has even stepped in to try to broker peace because he and Kate have enjoyed double dates with 35-year-old Rose and her posh husband David Rock­savage — who at 58 is 23 years his wife's senior — as the royal heir gets on with him. However, royal insiders say Kate has refused and told William, 36, that former model Rose needs to be "phased out" as one of the ­couple's closest confidantes.

Our source revealed: "It is well known that Kate and Rose have had a terrible falling out. They used to be close but that is not the case any more. William wants to play peacemaker so the two couples can remain friends, given they live so close to each other and share many mutual friends. But Kate has been clear that she doesn't want to see them any more and wants William to phase them out, despite their social status."

The fall-out has rocked the North Norfolk set, dubbed the "turnip toffs" after Kate and Wills moved to Anmer Hall, their country bolthole gifted to them by the Queen.
Doesn't this sound… shady and amazing? For years, there have been rumors and whispers about the fact that Kate… doesn't really get along with many women, especially women she sees as "competition." I'm not saying Kate has no female friends – she does. But over the years, she's phased out a lot of women, and we've seen over the past year and a half how utterly competitive she gets when another woman (Meghan) gets any kind of attention. Perhaps the Daily Mail was a bit hasty (or just racist) by declaring Meghan to be "Duchess Difficult" especially considering Kate is sitting in Norfolk and trying to Mean Girl the f–k out of marchioness.
Here's something else: I've always completely believed that Kate loves her status and wields her title over people. She waity'd for so many years and now that she's a duchess (and "future queen") she gets off on lording it over people. I wonder what was at the heart of the falling out between Kate and Rose? And I wonder if William and Kate are vastly overestimating their social power and authority by thinking they can "phase out" the current Lord Great Chamberlain and his wife.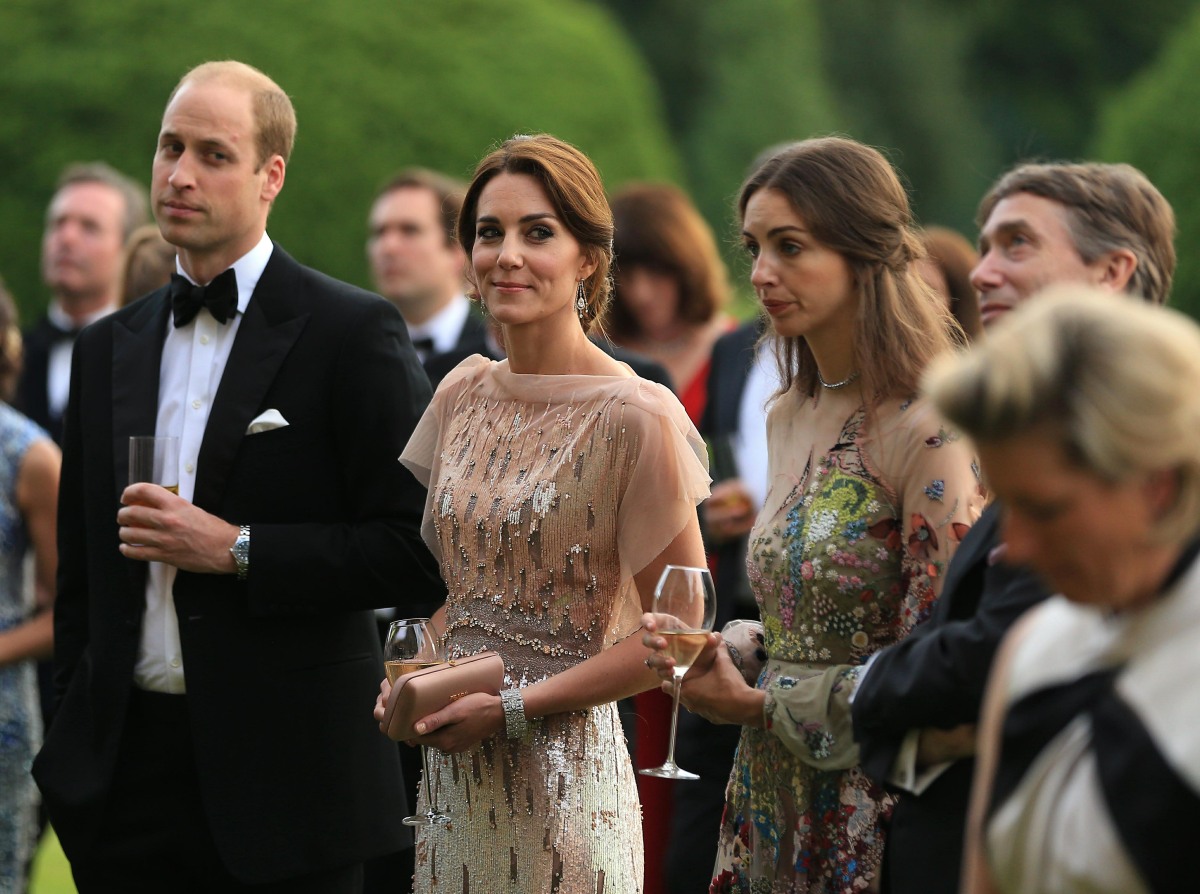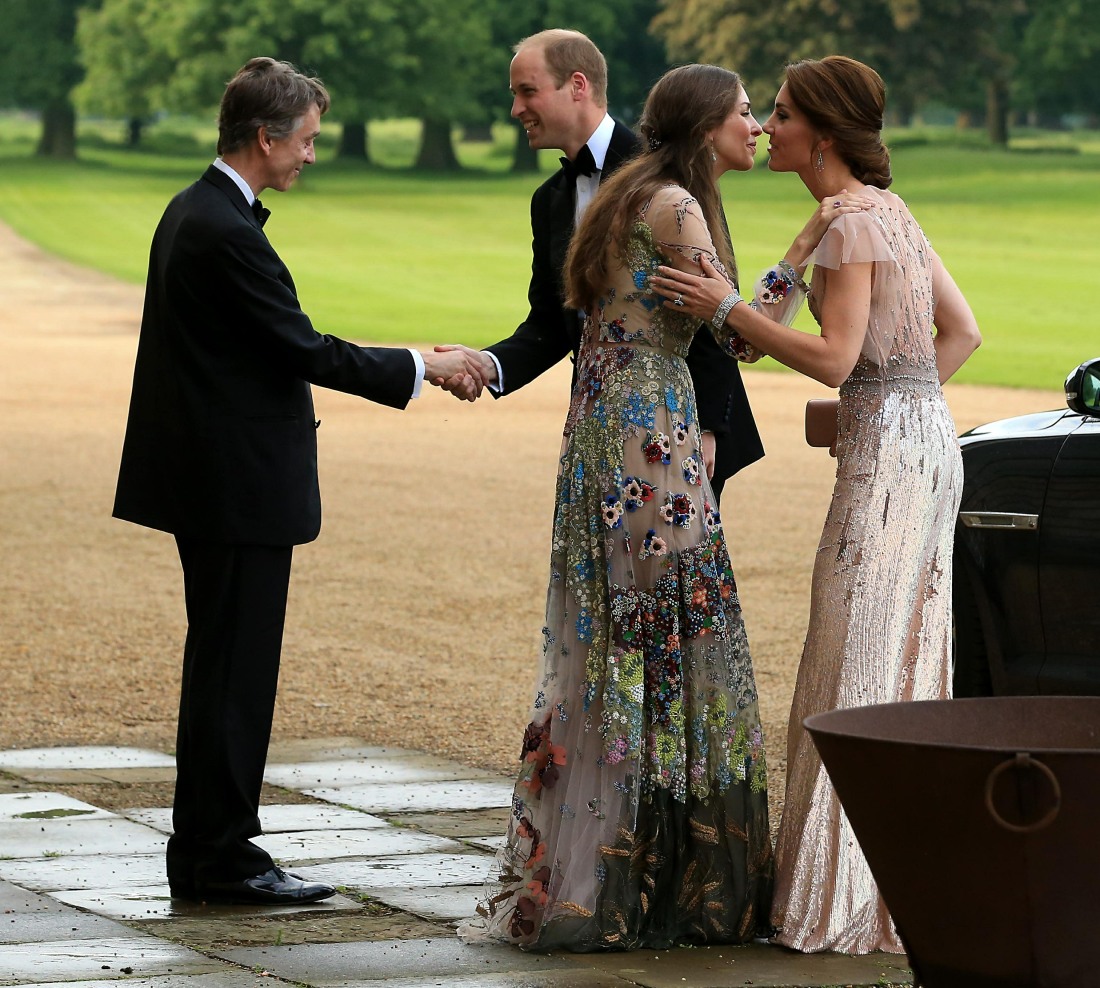 Photos courtesy of Avalon Red.