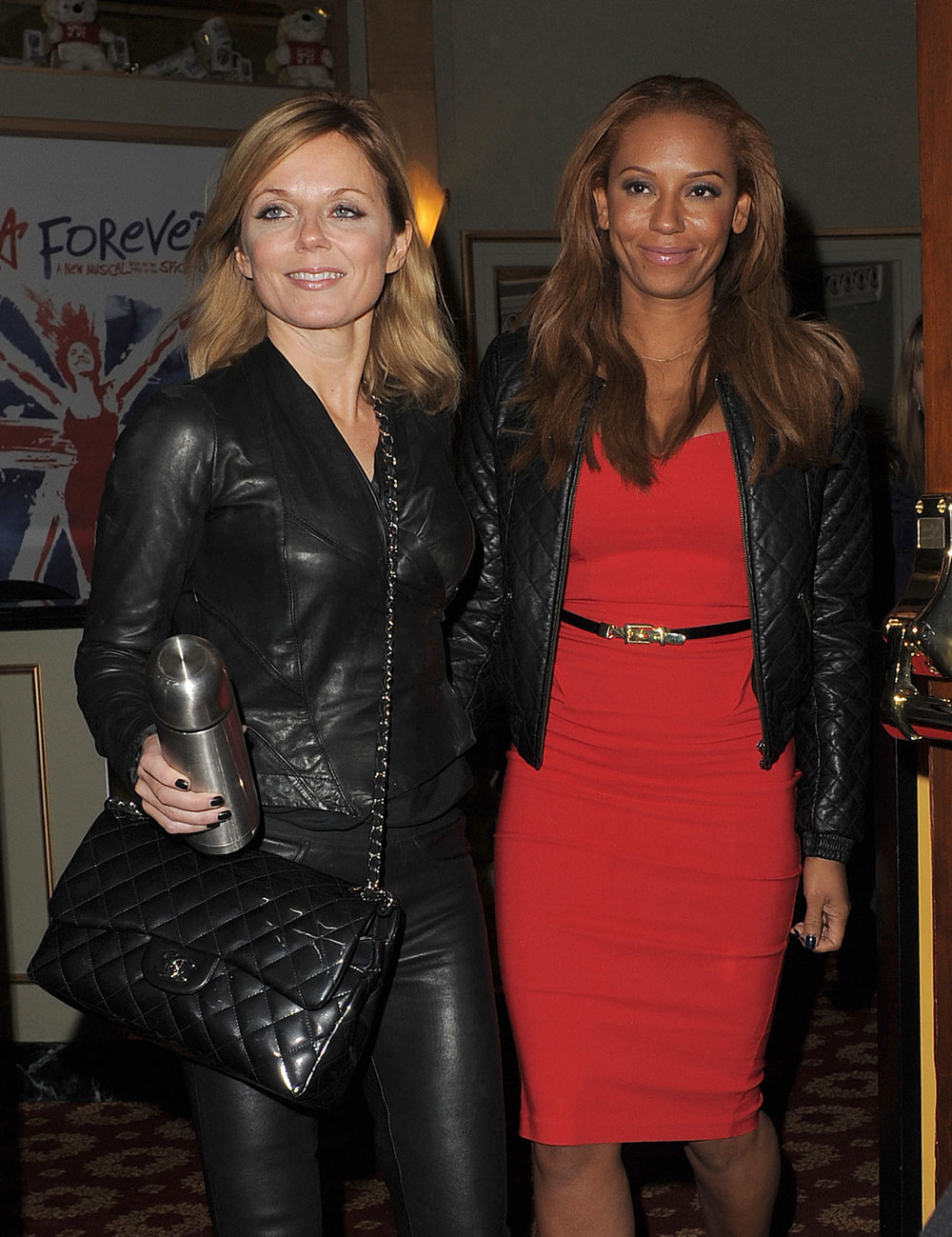 Mel B is promoting the Spice Girls reunion tour, sans Victoria Beckham, which starts in two months. Since we know that Posh is never going to join the tour, Mel can't keep acting like Victoria is on the verge of signing, which was her press strategy for months. In a new interview with Piers Morgan, Mel reveals that she hooked up with Geri Halliwell for a one night stand at some point. There's no time frame and this is reported by The Sun, which provides that part of the transcript for context. Mel just nods her head yes and then talks about how great Ginger Spice's boobs were. Mel says that Geri won't be pleased that she is talking about this, but each of the Spice Girls is getting £2.2 for the tour. I'm sure Geri will forgive her.
Mel B has revealed she enjoyed a steamy one-night stand with fellow Spice Girl Geri Halliwell.

She tells Piers Morgan's Life Stories: "We were best friends. It just happened. Have you ever done that?"

But Mel's bombshell revelation could infuriate her pal's millionaire hubby — and rock the Spice Girls summer reunion

Friends say F1 mogul Christian Horner, 45, is unlikely to appreciate Mel blabbing about the bandmates' night of passion.

Scary Spice Mel, 43, let slip while filming Piers Morgan's Life Stories on Friday night.

Until now their romp had been so hush-hush that Mel had left it out of her upcoming autobiography Brutally Honest.

But pressed by host Piers, she admitted: "She (Geri) is going to hate me for this because she is all posh in her country house and her husband, but it's a fact.

"It just happened and we just giggled at it and that was it.

"We were best friends. Have you ever done that?" And she added of Geri: "She had great boobs."

Piers asked: "So just once?" Mel replied: "Yeah."

Triumphant Piers added: "This is a bombshell. A Spice Girls bombshell. You have never admitted this before have you? People are going to be fascinated."

Mel said: "Yeah and I have said it now. All done. She is going to kill me and so is her husband."

She added: "Hopefully when Geri gets asked that, which hopefully she will after this, she won't deny it, because it was just a thing, a fun thing."

Sources say Mel made a panicked phone call to apologise to Geri straight after the show.

Geri, 46, wed Red Bull team boss Christian in 2015 and has said: "To be married to Christian is everything I ever wanted."

A source said: "The girls all know Mel struggles to keep her mouth shut but Mel C who was in the audience was visibly horrified when it all came out.

"The tour is just two months' away they don't want anything jeopardising it, but there were real fears this would upset Geri's husband and cause serious issues.
Mel tends to be outlandish so I don't know if she got the OK from Geri to tell this story. It's calculated either way. Mel added that "I didn't put it in my book because that wasn't what my book was about. It was brutally honest in a different way." Mel was probably saving this story for now, when they need to increase ticket sales ahead of the tour. Now she has everyone talking about how hot Scary and Ginger must have been together. Also, it's true that sometimes best friends hook up and realize that they're not meant to be together. That happens with people of all orientations. The verdict is often "That was fun but weird. We can't do this again." It's sometimes easier to let it be a one-off instead of prolonging the inevitable breakup, especially if you want to remain friends and especially if you work together. Otherwise it could get really awkward.
However a "source" aka Geri told ET that this wasn't true. Also ET points out that Mel C (Sporty) said this was the first she heard about it.
A source tells ET that Mel's claims are "untrue," adding that the supposed admission was "just Mel B being Mel B."

Halliwell has been married to Christian Horner, the head of a Formula 1 racing team, since 2015. Mel was married to film producer Stephen Belafonte from 2007 to 2017.

According to Mail on Sunday, Melanie Chisholm — aka Mel C — was in attendance for the interview and Morgan asked her if she was aware of this supposed sexual encounter, to which she replied, "I don't know anything."

"Oh whatever, Mel," Mel B told her.

"This is all new to me," Mel C said, defending herself.
I would have liked it if Geri denied this on the record, but again she's getting paid £2.2 million. You can tell a lot of stories about me, true and untrue, for a fraction of that.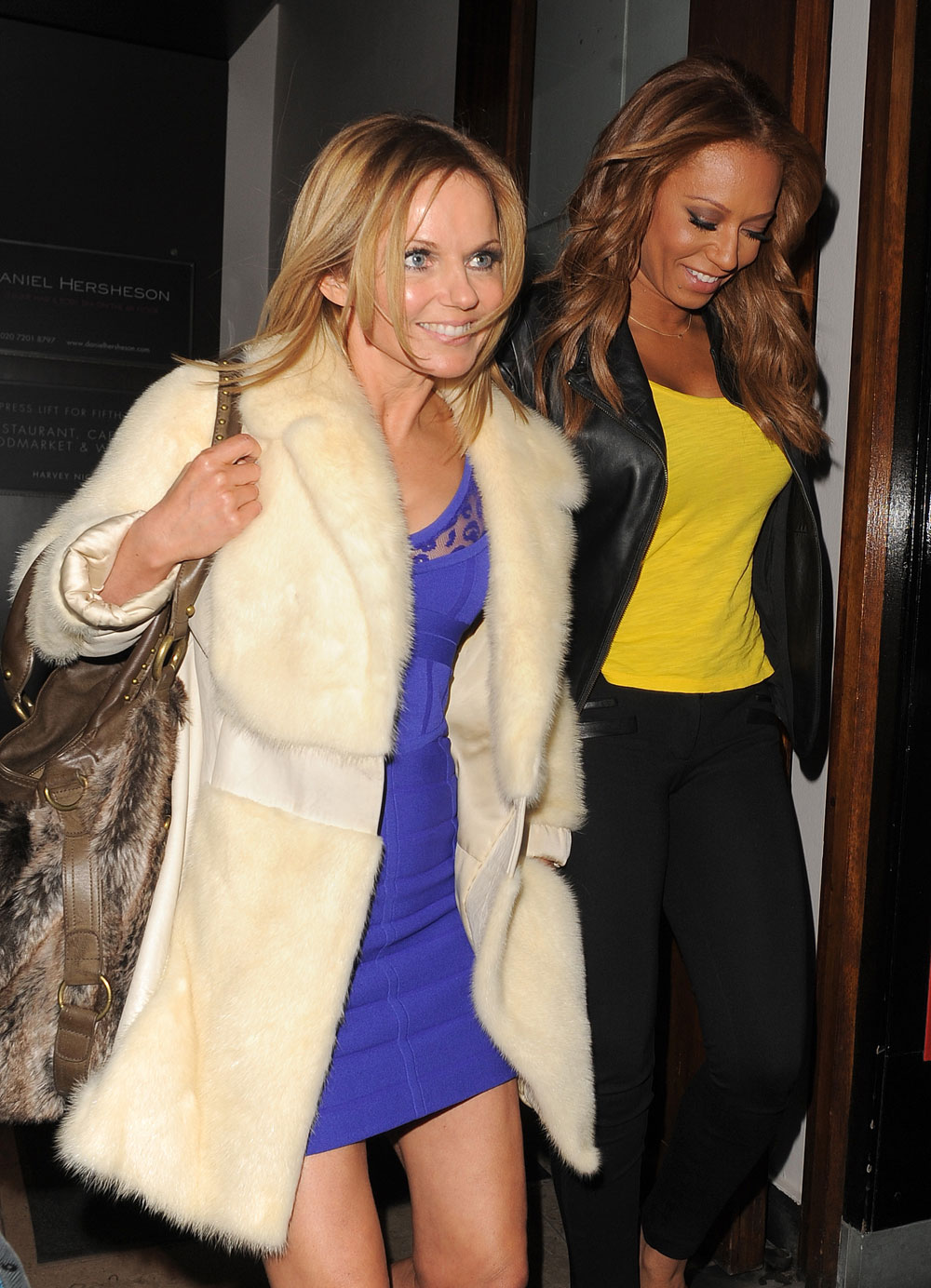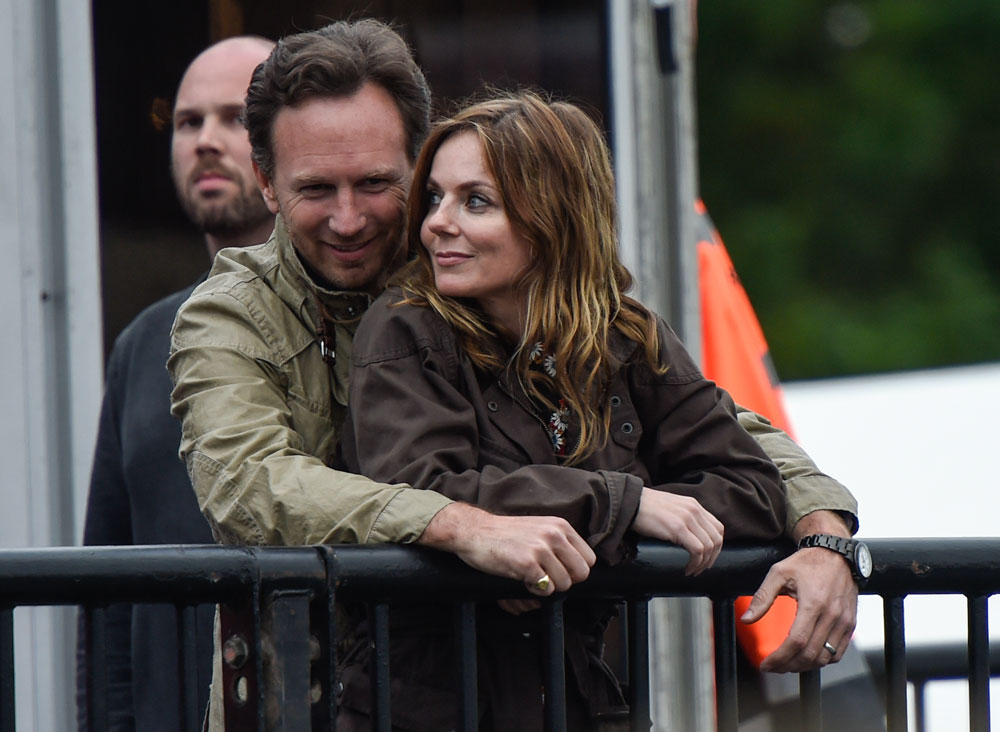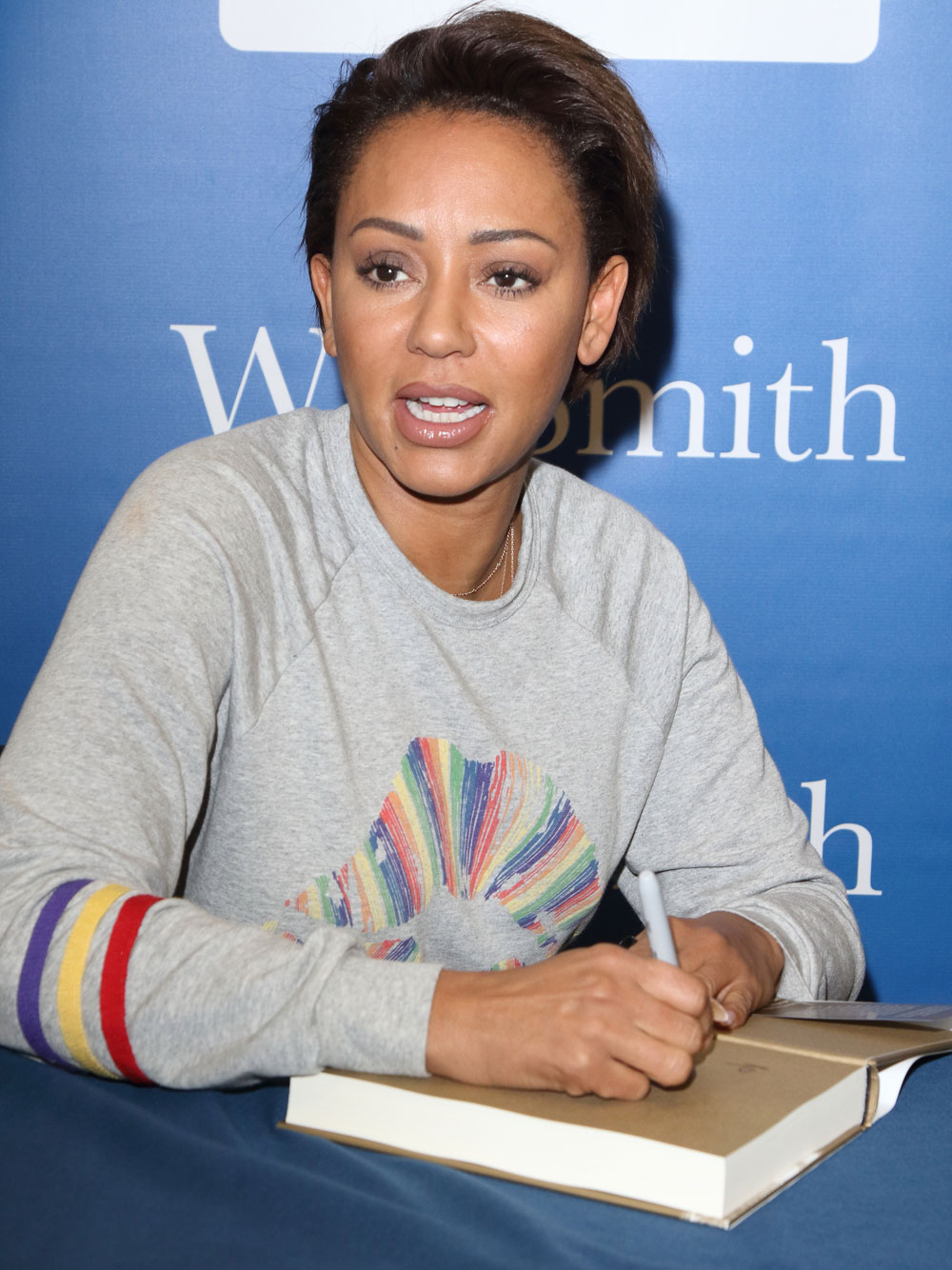 Photo of Geri with her husband, Christian Horner, is from 2015. Photos of Geri and Mel B out together are from 2013. Mel B is shown signing copies of her biography in December, 2018. Credit: WENN