I really don't know if this will be new information, because I don't know how many of these updates about Lori Loughlin are for-real updates or whether they're just "hey, we just read the entire indictment!" kind of updates. But Page Six had a story which I hadn't heard before, which is that the FBI has a recording of Loughlin talking on the phone to Rick Singer about the $500,000 she and her husband were paying to get their daughters into USC. Singer referred to the money, in the phone call, as "donations" and Lori replied, "So we — so we just — so we just have to say we made a donation to your foundation and that's it, end of story." Singer affirmed. That's enough for the IRS to come in and cause some serious problems for Lori and her husband.
Meanwhile, here's something else I didn't know. Not even a week after Operation Varsity Blues handed down 60 indictments, Olivia Jade Giannulli and her sister announced that they were leaving USC. TMZ got the exclusive, so I just assumed Olivia Jade announced it to TMZ, and that their exit from USC was basically an ultimatum by the university: leave or get pushed out. But now it looks like Olivia Jade and Isabella didn't even really drop out.
The daughters of actress Lori Loughlin and fashion designer Mossimo Giannulli remain enrolled at the University of Southern California as their parents face criminal charges for their alleged participation in a college admissions bribery scheme. The school confirmed to NBC News on Friday that Isabella Giannulli and her younger sister, Olivia, were still students at USC, despite reports to the contrary.

"We have confirmed that both Olivia Giannulli and Isabella Giannulli still are enrolled," USC media relations specialist Ron Mackovich told NBC News in a statement. "USC is conducting a case-by-case review for current students and graduates that may be connected to the scheme alleged by the government and will make informed decisions as those reviews are completed."

On Thursday, TMZ reported that both daughters had dropped out of the school and faced a disciplinary hearing in which they could be permanently banned from the school. Other websites circulated TMZ's report.
I mean, is this a distinction without a difference? Olivia Jade and Isabella clearly left USC and they're not coming back. They must have physically exited the college before they filed whatever paperwork saying that they were dropping out. But it's interesting from USC's perspective, because maybe the college is going to make an example out of the sisters and move to formally "kick them out." It's a fight about who broke up with whom, really.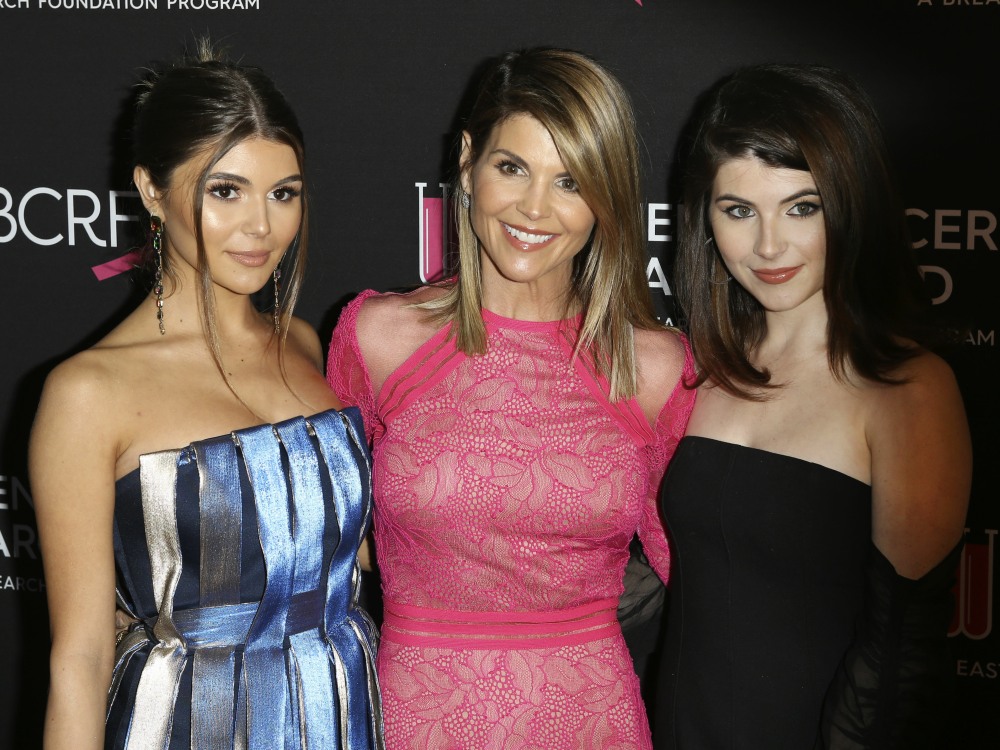 Photos courtesy of WENN.