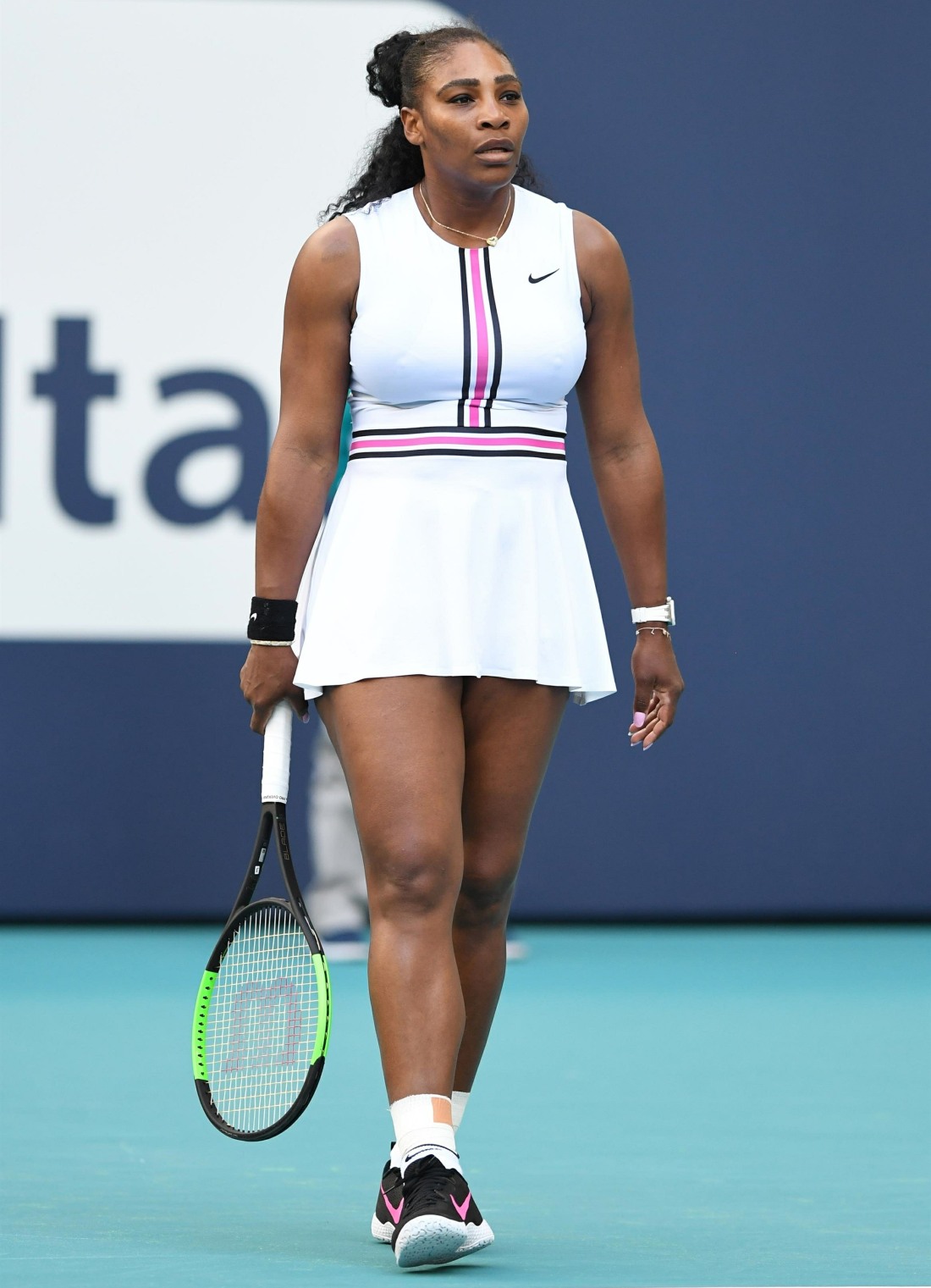 For most of 2018, Serena Williams was still working on getting back into shape after she gave birth to daughter Olympia in September 2017. Serena detailed the journey on her HBO show, Being Serena, which included a tearful conversation between Serena and her coach Patrick, where Patrick basically ordered her to stop breastfeeding so she could lose weight. By the time Serena arrived in Australia in January of this year, she looked super-fit and toned and like she'd lost almost all of the weight she put on during her pregnancy and postpartum health-crisis journey. I had high hopes that this was going to be the year that Serena came back with a vengeance. Sigh…
I'm still not going to talk about Australia and that foot fault on match point and all of that. Her next tournament was Indian Wells – she played brilliantly for her first match, then retired in the next match, claiming she was dizzy and feeling sick. Okay. She went to Miami for that tournament, one of her favorites of the year. She played one round – poorly, but enough to win – and then she announced her withdrawal from the tournament, citing a knee injury (which is the same excuse she gave when she was pregnant with Olympia). I'll say this too – in her one match in Miami, she looked like she had gained some weight recently.
So now everyone's wondering… is Serena knocked up again? She loves being a mom. She adores Olympia and I believe she and Alexis want more kids. But after everything that happened with her body during and after the pregnancy and after it took more than a year for her to really "get back" physically… I just wonder if she'd really decide to go through that again so soon. The other possibility is that Serena's knee really was feeling wonky and she wants to save herself for the Slams. I don't know.
Oh, and Serena, Alexis and Olympia were on a yacht yesterday – go here to see the photos. Preg or no?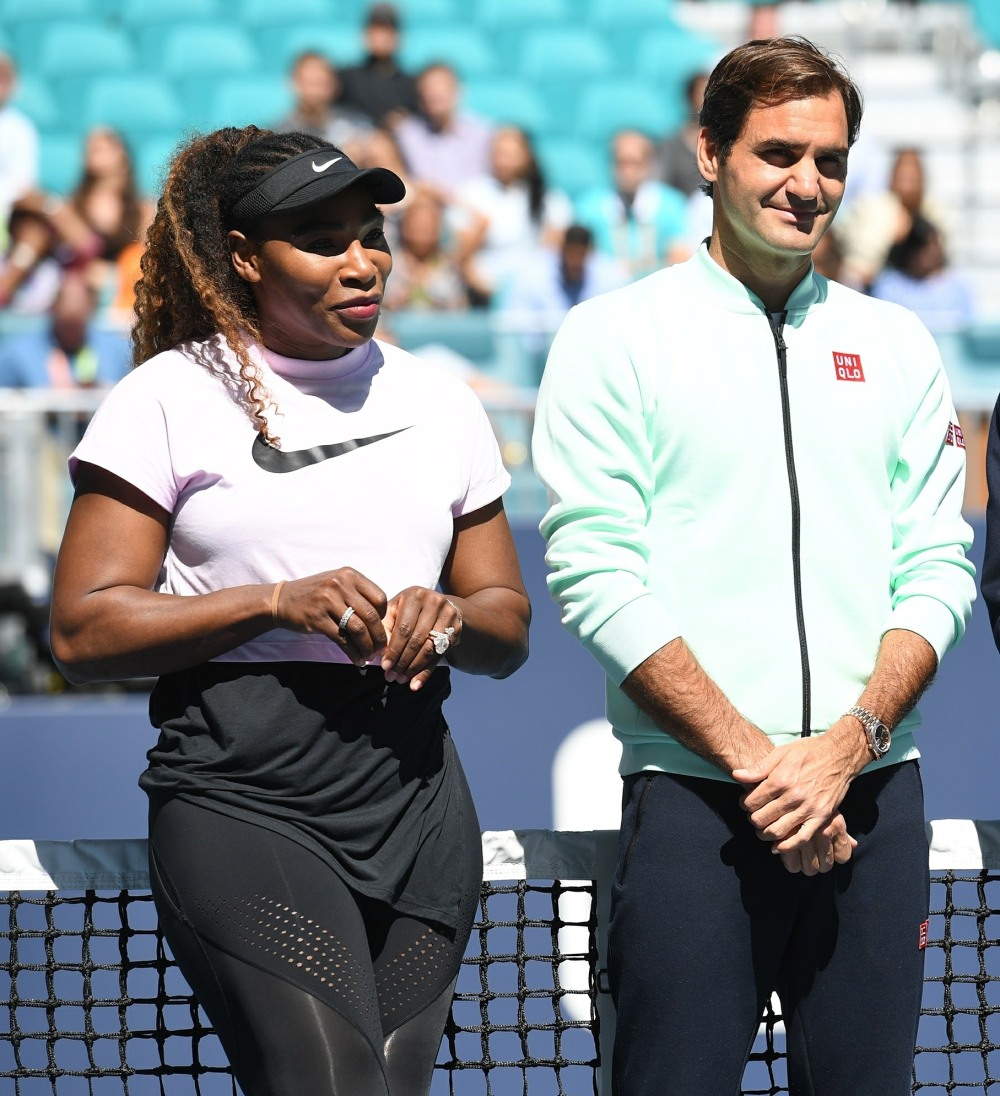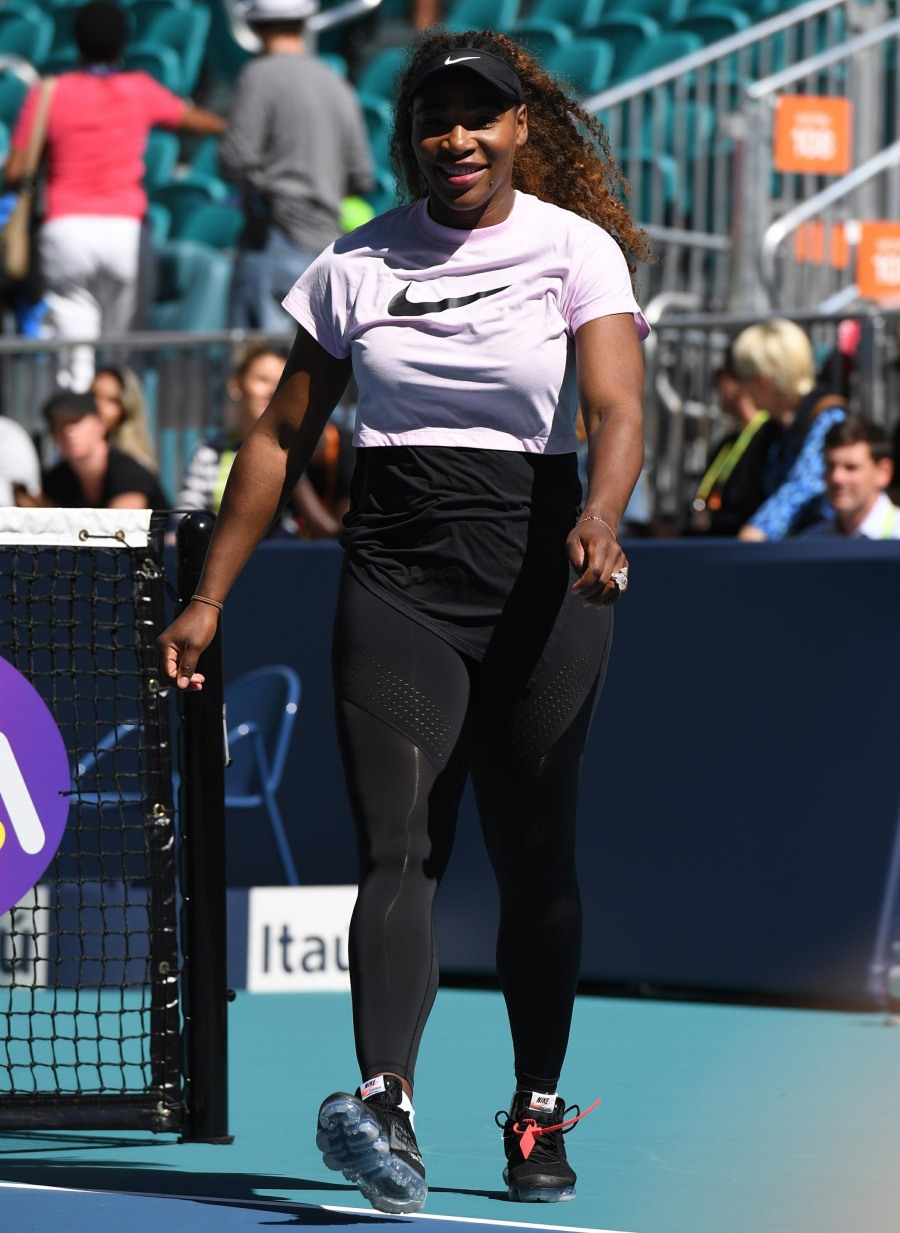 Photos courtesy of Backgrid.