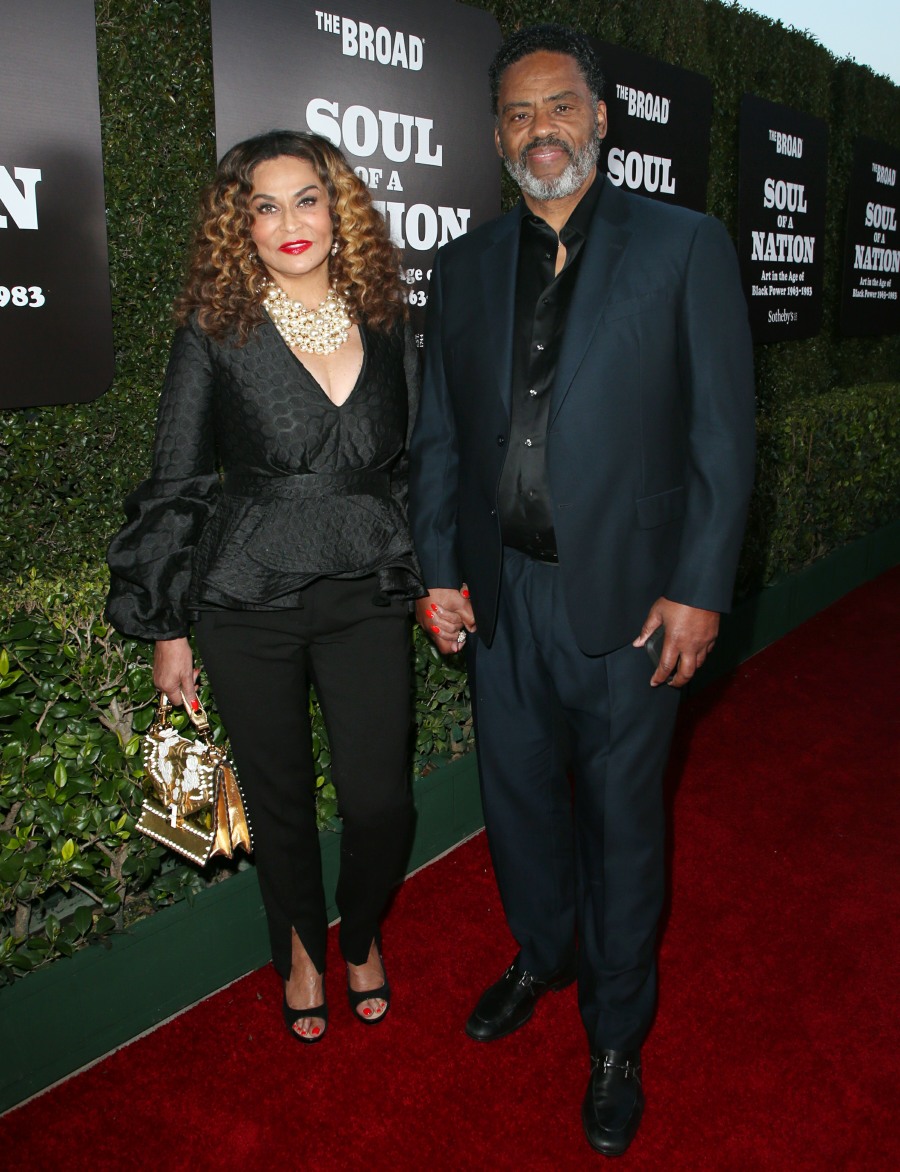 Tina Lawson is arguably best known for giving the world Beyonce Knowles and Solange Knowles. But Tina Lawson is pretty awesome in her own right, and she's been enjoying herself for many years now. I think she had some kind of awakening when she finally dumped Mathew Knowles and then she ended up marrying a man who celebrates her every day, Richard Lawson. Tina (Ms. Tina) is on social media, having a great time and showing off her Beyonce-adjacent life, and she spends a lot of time with her grandbabies too. As it turns out, Ms. Tina is also a big fan of the Duchess of Sussex. Beyonce let her Meg-stan come out to play last month at the BRIT Awards, when Beyonce sent a video into the show as she stood in front of a painting of "Queen Meghan." So what does Ms. Tina have to say?
It seems Beyoncé isn't the only one in her famous family who is a fan of Duchess Meghan! Tina Knowles gushed over the pregnant Suits alum while chatting with Us Weekly earlier this month.

"I mean, I think she's a beautiful, intelligent, independent young woman," the fashion designer, 65, told Us at the opening of The Broad's Soul of a Nation: Art in the Age of Black Power 1963-1983 exhibition in L.A. when asked what makes Meghan, 37, so admirable. "I think it's amazing that she got that opportunity and that she is a great representation for our people. It's really wonderful!"
This too is strategy, even if Meghan has never even spoken to Beyonce or Ms. Tina. It's strategy because once again, the power-brokers like Beyonce and Ms. Tina are letting everyone know that they have Meghan's back. Meghan sent out the Bat-signal a few months ago and people came running to protect her from the smears. Plus, I just think Ms. Tina really believes that Meghan is a "great representation for our people."
Photos courtesy of WENN, Instagram.