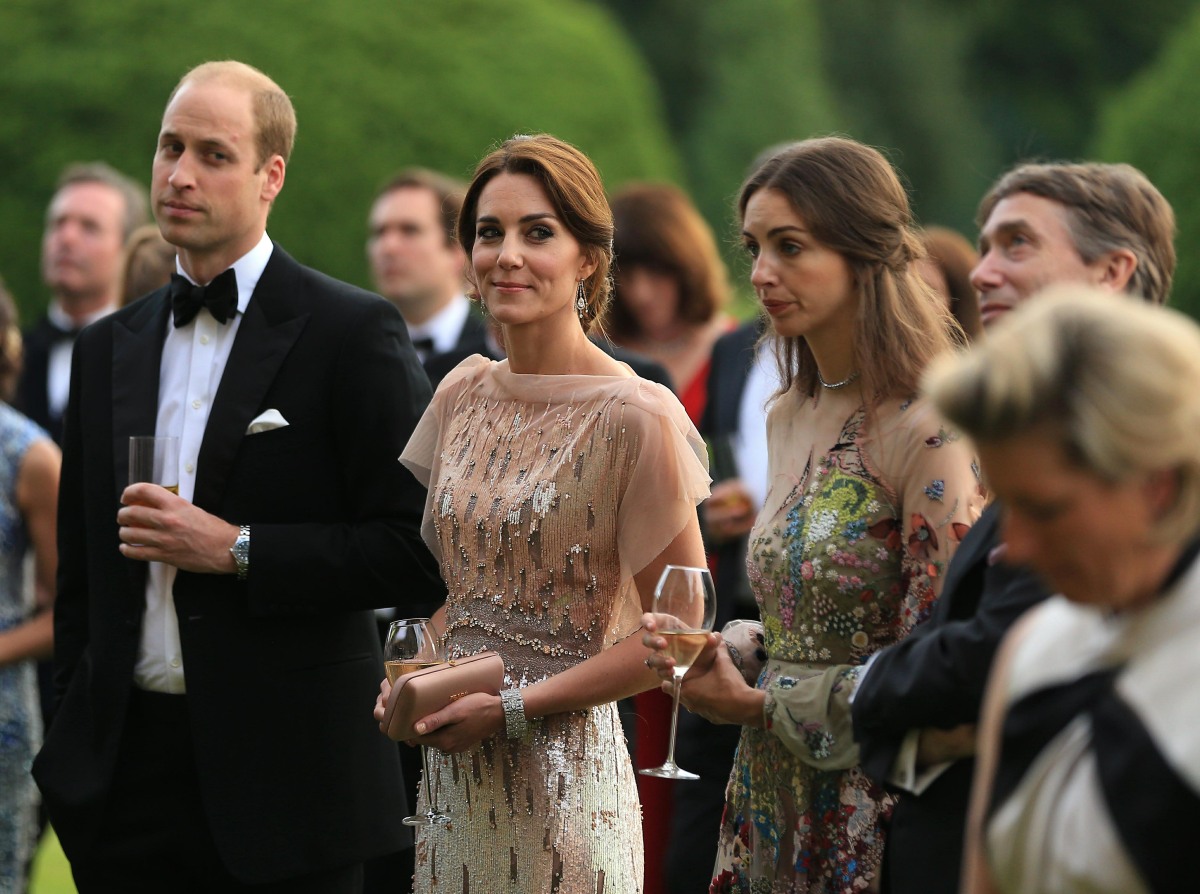 As we discussed yesterday, the biggest royal story of the week is about the Duchess of Cambridge trying to "phase out" her "rural rival," a woman named Rose Hanbury. Rose is married to the Marquess of Cholmondeley, and Rose bears the title of Marchioness of Cholmondeley. The Marquess and Marchioness are well-connected, wealthy and popular among the Turnip Toff set in Norfolk, where their palatial Houghton Hall sits just a few miles away from the Cambridges' Anmer Hall. For a week now, there's been gossip that Kate and Rose had a falling out. No one knows why or what happened, just that Kate has reportedly gotten quite aggressive with trying to shun or Mean Girl the Cholmondeleys. Well, the Cambridges heard the gossip. And they went to Richard Kay at the Daily Mail and convinced him to write one of the oddest denial stories I've ever read. You should read the whole piece here, because the excerpts don't do justice to how utterly bizarre the denials are being framed.
Poor William felt the need to do something: "Which was why yesterday William was determined to act as extraordinary rumours engulfed his family, threatening to disrupt their domestic tranquillity.

What Kay hears about Rose & Kate: "I am told the rumours of a falling out between these two attractive young women are false. I can also reveal both sides have considered legal action but, because none of the reports have been able to offer any evidence about what the so-called dispute is about, they have chosen to ignore it. In fact, gossip started doing the rounds at smart dinner parties late last year. Quite why is still a mystery, but there have been some malevolent undertones to it. There has been talk that the rumours were got up to damage Kate."

How well the Cholmondeleys & Cambridges really know each other: "Rose and David were both guests (of the Queen) at William and Kate's wedding in 2011, and three years ago the royal couple attended a black tie gala at Houghton Hall…the Duchess has attended the Houghton Hall horse trials with her children. William and David would appear to have less in common. The marquess — French-speaking, piano-playing and a lover of modern art — is, after all, the same age as his late mother. The men have been shooting together, but this is normal among landowners in Norfolk. So does all that add up to a close friendship? According to an authoritative family source, the two couples have been to each other's homes only three times. 'They see each other occasionally and like each other,' a figure close to Rose tells me. 'They are not part of each other's close circle. It isn't even remotely a bosom-close friendship.'"

The husbands don't get it: "I understand both men are baffled by the rumours and insist there is no rift between them or their wives. A family source told me: 'These hurtful rumours of a fall-out are simply false. William and David were in touch with each other over the weekend, not knowing whether to laugh or complain. Both wives are hurt by the suggestion that there is any argument or even a coolness between them. They have plans for future events involving their charity…. Another family figure said: 'A whisper which had no basis or truth has turned into a roar. Both couples laughed when it was first carelessly put around and endlessly repeated, even though it was patently not true. As more and more people passed it on, it took on a life of its own and has now become hurtful and toxic.'"

Kay takes pains to bitch about the Sussexes: "They have eschewed the celebrity friends that Prince Harry and the Duchess of Sussex appear to like to surround themselves with. No friends of Kate have gone chatting to gossipy magazines as Meghan's have done to People and Vanity Fair. As a royal wife and mother, Kate has never put a foot wrong, her family are loyal and discreet. She carries out her official duties with enthusiasm. But while William has never indulged in the kind of 'what Meghan wants, Meghan gets' foot-stamping as Prince Harry is said to have done, he knows how important she is as a mother and a future queen. And if this whole sorry episode turns out to be some cack-handed attempt to dent Kate's unshakeable standing with the public, it has almost certainly backfired."
It's perfectly possible that at the end of the day, the original story was nothing more than shady Norfolk gossip which got elevated because it involved an aristocrat's wife and a duchess. But the force and weirdness of the denial is making me wonder about all of it. It's clear that William went to Richard Kay. It's clear that despite what William wants us to think, he's exactly the kind of foot-stomping tantrum-prone prince who throws a hissy fit whenever Kate gets bad press. Also: "Kate's unshakeable standing with the public"… lmao.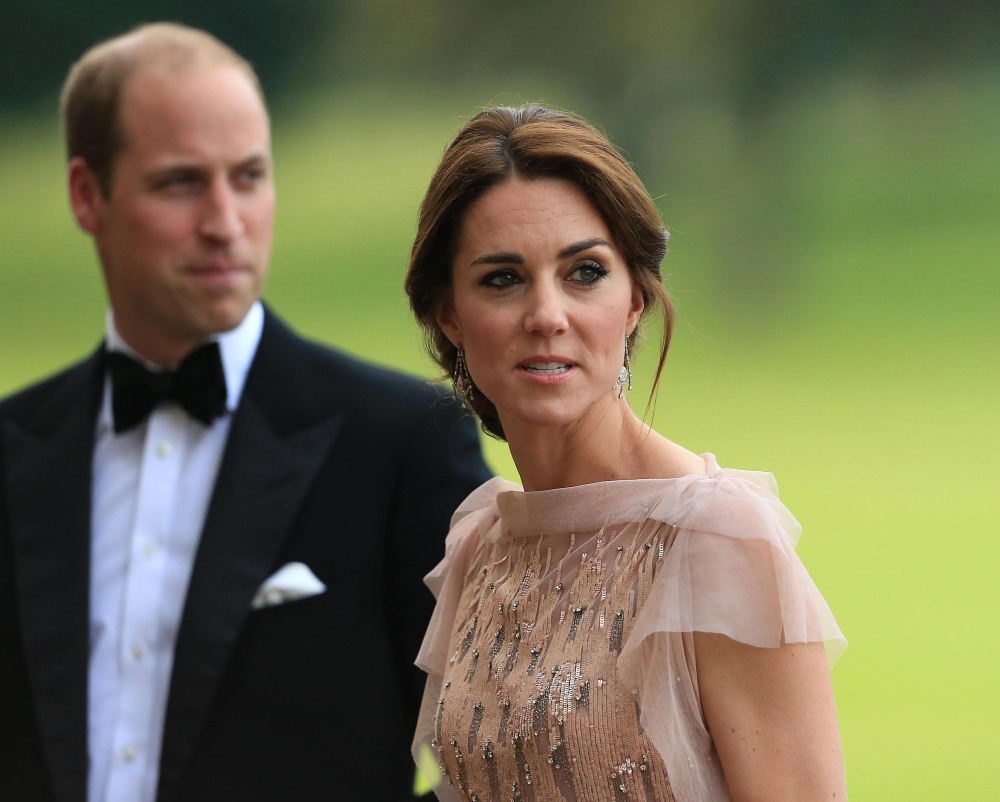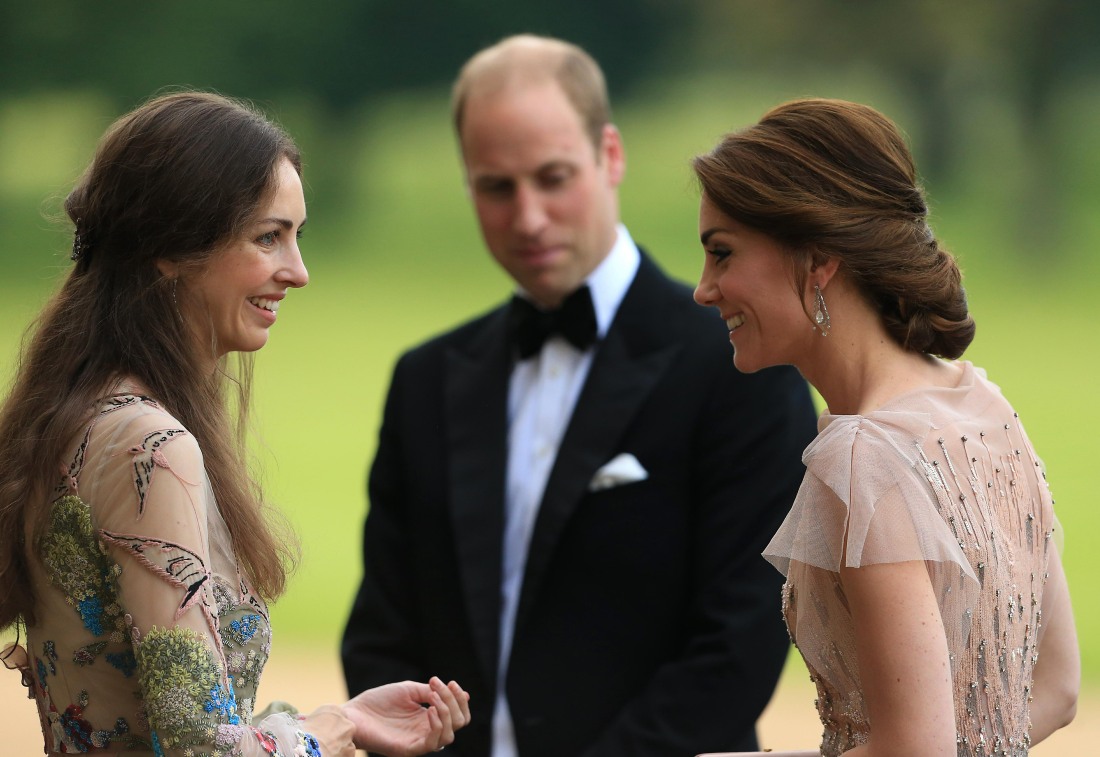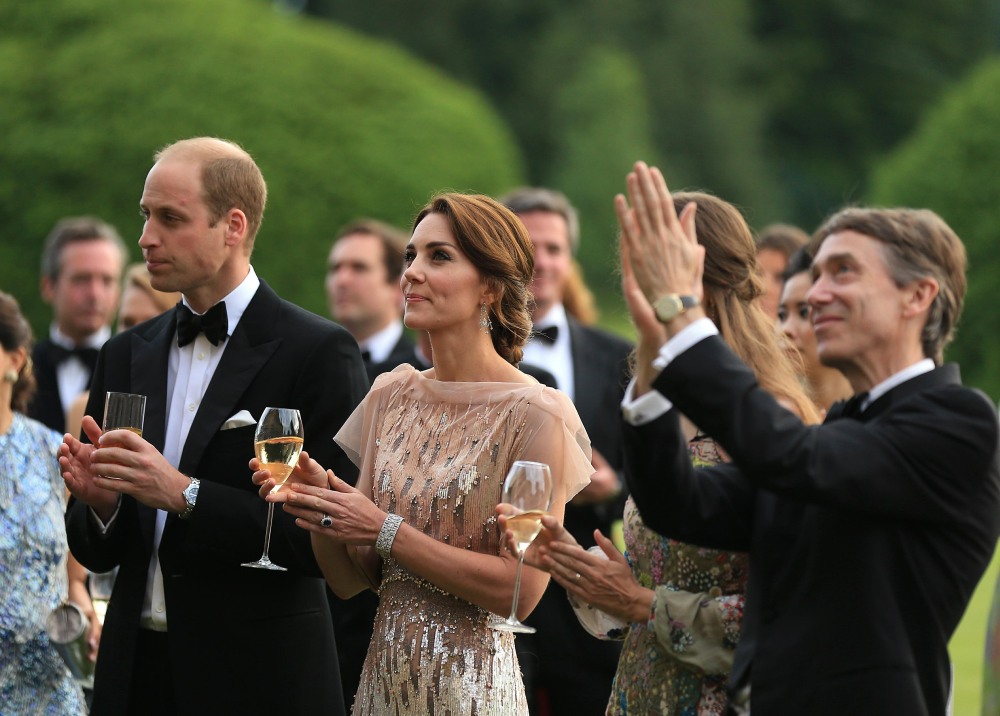 Photos courtesy of Avalon Red.