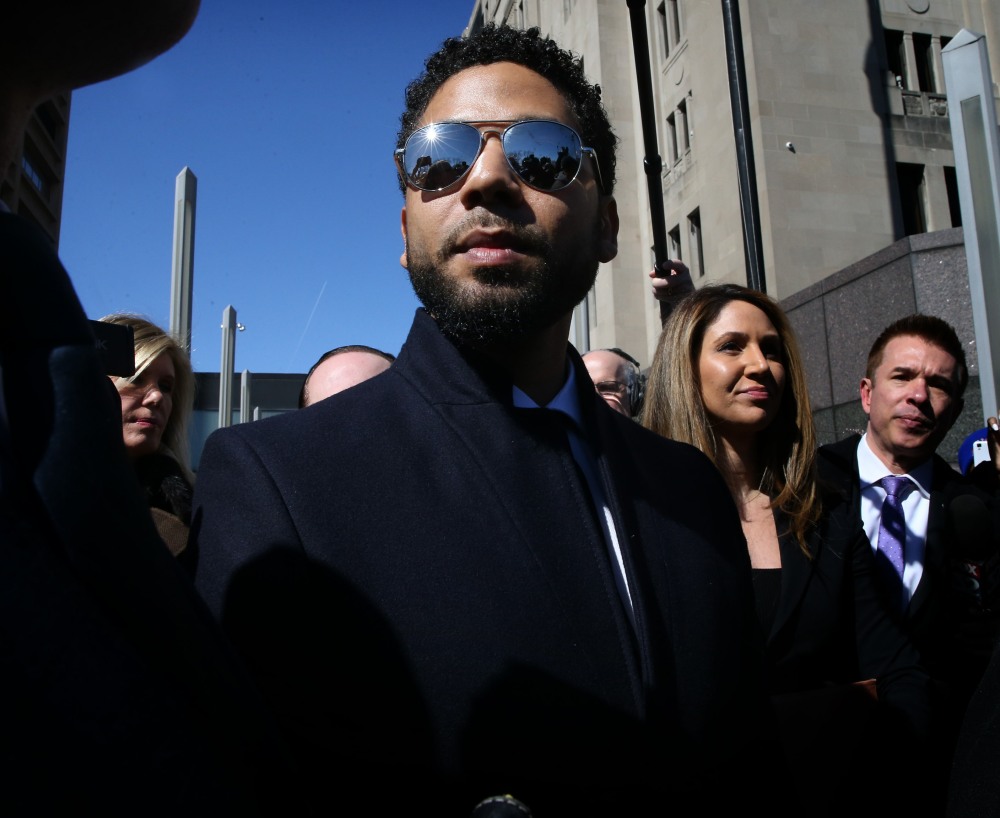 It's been days now and I still haven't really worked out my feelings on the whole Jussie Smollett debacle. I partially feel proud for not buying into the Chicago PD's grossly unprofessional smear campaign and for keeping an open mind about the whole situation. I still feel like victims need to be believed, and that victims should be given the benefit of the doubt. But I also think that Jussie and his attorneys need to work out a better PR/legal strategy than what they're doing now. Jussie's lawyer Tina Glandian went on the Today Show yesterday and suggested that it was possible that the Osundairo brothers were Jussie's attackers and he thought they were white because… they could have been wearing whiteface? She really did that. Meanwhile, Chicago officials are still salty AF about this whole mess – a mess which they partially orchestrated, let's be fair. So the Chicago's Department of Law has sent Jussie a BILL. Oh no, a bill!
The City of Chicago has sent Jussie Smollett's legal team a letter demanding $130,000 to defray the cost of cops' probe into the "Empire" actor's allegedly bogus hate-crime attack, officials said Thursday.

"The city feels that is a reasonable and legally justifiable amount to collect to help offset the cost of the investigation," said Bill McCaffrey, a spokesman for the city's Department of Law. "The next step is for Mr. Smollett to immediately make arrangements to reimburse the city and taxpayers for the cost."

"The City of Chicago and the Chicago Police Department take seriously those who make false statements to the police, thereby diverting resources from other investigations and undermining the criminal justice system," reads the letter, which was obtained by The Post. "Over two dozen detectives and police officers participated in the investigation, ultimately spending weeks investigating your false claims, including a substantial number of overtime hours," the stern missive continued. "Ultimately, the Chicago police investigation revealed that you knowingly filed a false police report and had in fact orchestrated your attack."

The city is giving Smollett one week to cough up a "money order or certified cashier's check" for $130,106.15 — or just over double the $65,000 he reportedly makes per episode of "Empire." That figure represents the total amount of overtime the Windy City's police department had to pay out during the investigation.

"If the amount is not timely paid, the Department of Law may prosecute you for making a false statement to the city," the letter added.
It seems to me like the legal argument against paying this dumb bill is pretty clear: Jussie wasn't found guilty of making a false police report. He never admitted to filing a false police report. The charges were dropped by Chicago prosecutors. Take this up with them. You don't have to pay a fine for a crime (filing a false police report) you were never convicted of.
Also, that orange narcissist decided to chime in yesterday. Imagine thinking that the Jussie situation is an "embarrassment to our nation" all while hiding a 300-page report about your collusion with a foreign adversary.
FBI & DOJ to review the outrageous Jussie Smollett case in Chicago. It is an embarrassment to our Nation!

— Donald J. Trump (@realDonaldTrump) March 28, 2019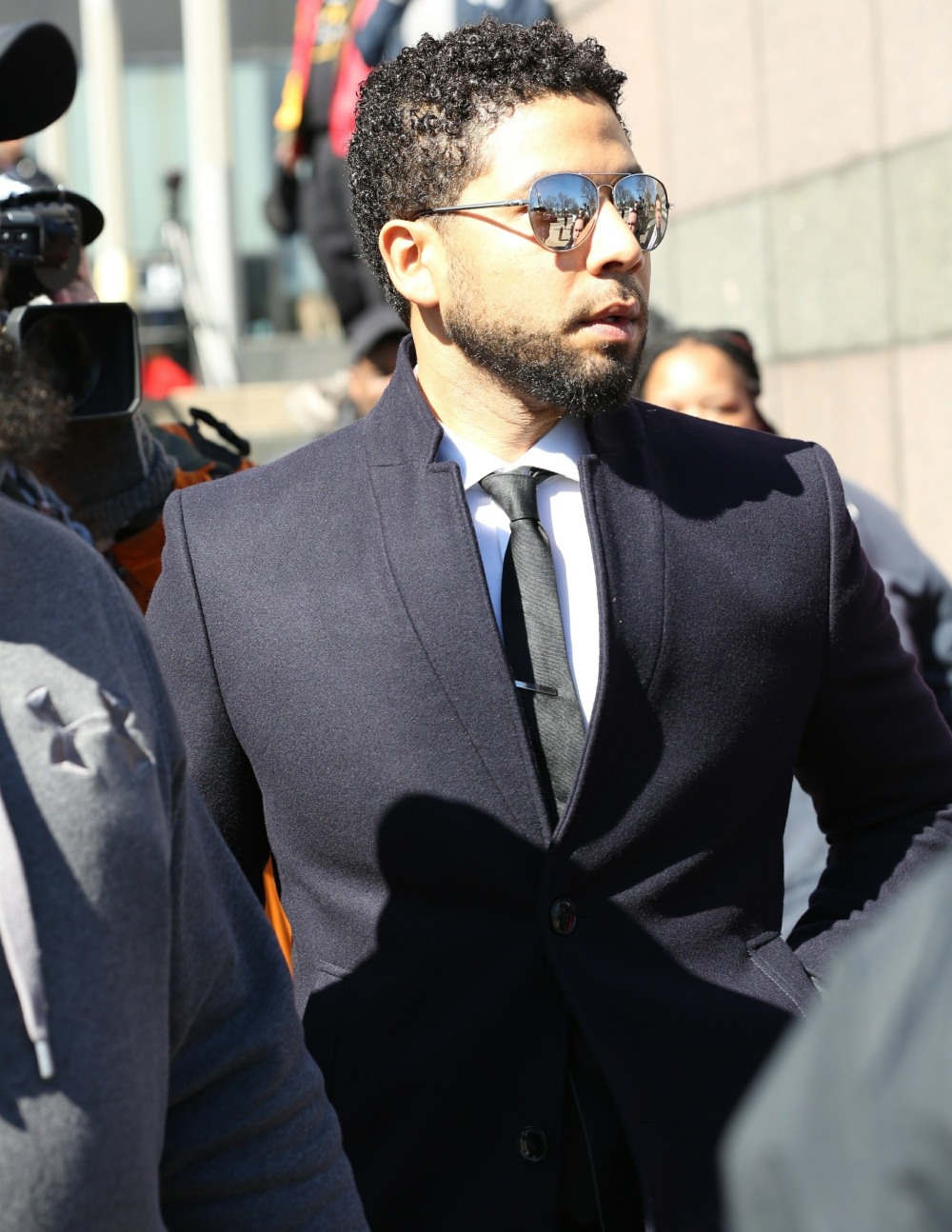 Photos courtesy of Avalon Red, Backgrid.