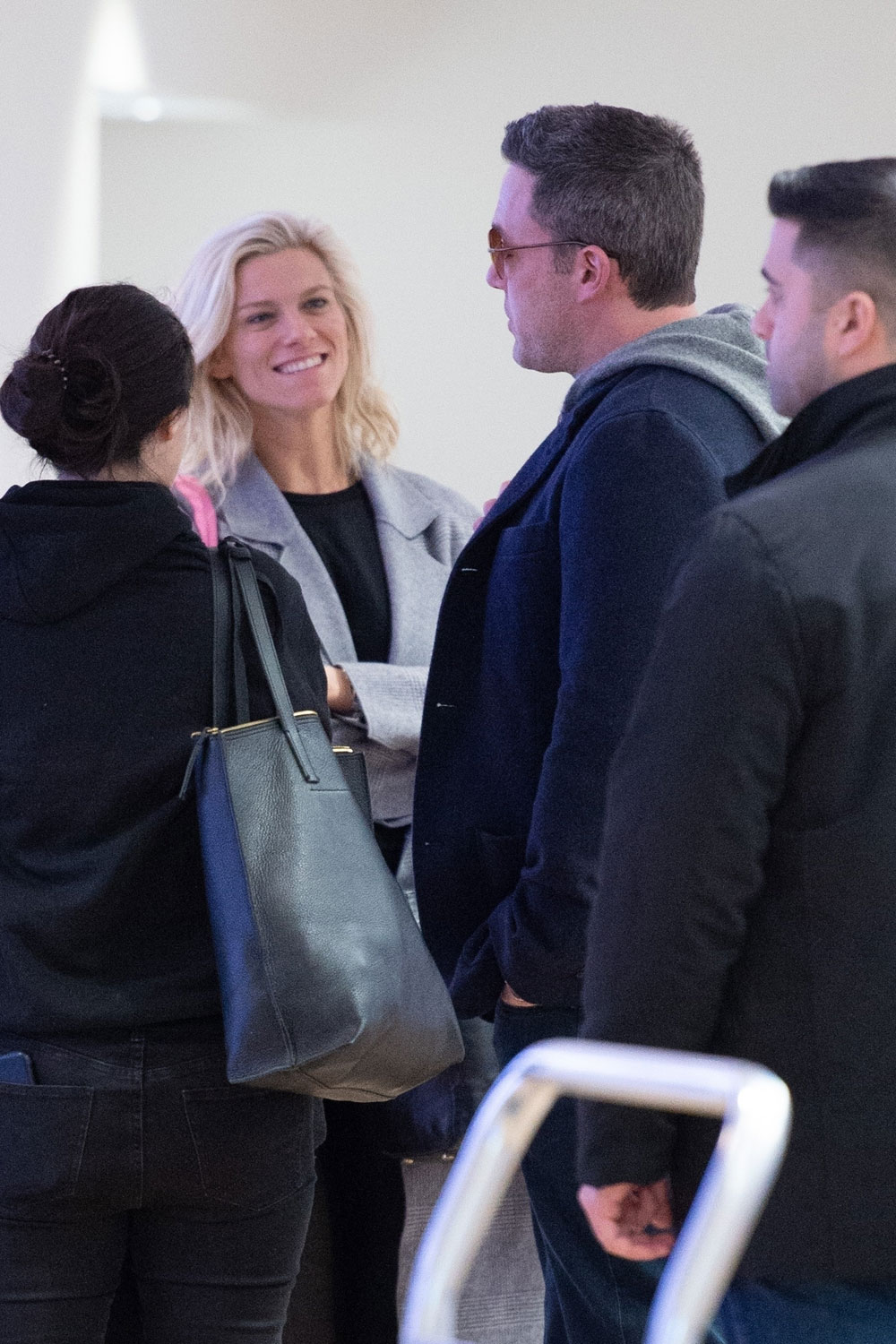 Us Magazine has a new article with more on Ben Affleck and Lindsay Shookus's relationship, which they've been chronicling since they went public. The two got back together again in early February, after breaking up in August when Ben hooked up with that 22 year-old Playboy model, Shauna Sexton. So Ben cheated on Lindsay, went to rehab, then she took him back. (You probably already know this.) In our last post about Ben and Lindsay, I theorized that Ben was still paying for that apartment he rented for Lindsay in NY and that may have been a motivator for her to take him back. According to US, Lindsay took Ben back because he got sober after rehab. We've also heard that she's like a sober coach for him and tries to keep people who are drinking away from him.
A source tells Us Weekly exclusively that Shookus, 38, chose to get back together with Affleck, 46, "because she was impressed that he'd gone back to rehab and was sober."

A second insider adds that the pair have "picked up right where they left off" since they rekindled their romance and are "very comfortable together [and] happy."

The first source also tells Us that Affleck's reestablished involvement with the Saturday Night Live producer is a "very positive influence in his life." The insider notes, "He's in a good place and works hard on himself every day. He's much stronger at this stage."

The Justice League actor and Shookus split in August 2018 after more than a year of dating. Affleck started romancing Shauna Sexton shortly after the breakup and checked himself into rehab for substance abuse days after he and the Playboy model, 23, were first spotted together. He completed the 40-day program in October, but he and Sexton ended their fling around the same time.
Look at US trying to claim that Ben and Lindsay were broken up when he started dating Shauna. That's not how it happened, as I explained above and in more detail here. Anyway they're back together now and I hope Ben stays sober and that he treats Lindsay ok. Meaning he doesn't openly cheat on her, I think that's the most she can expect from him. It's not the booze, it's Ben.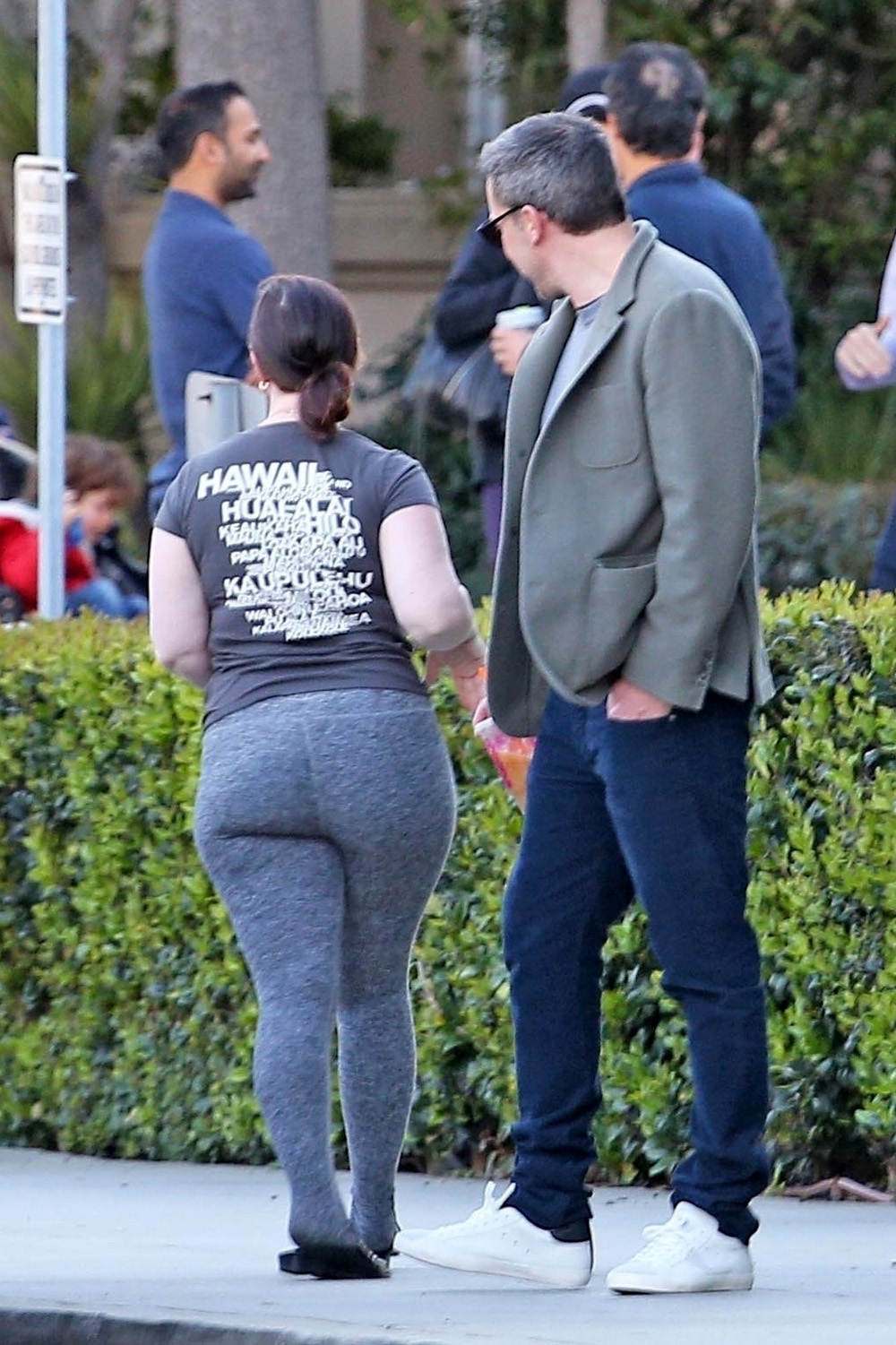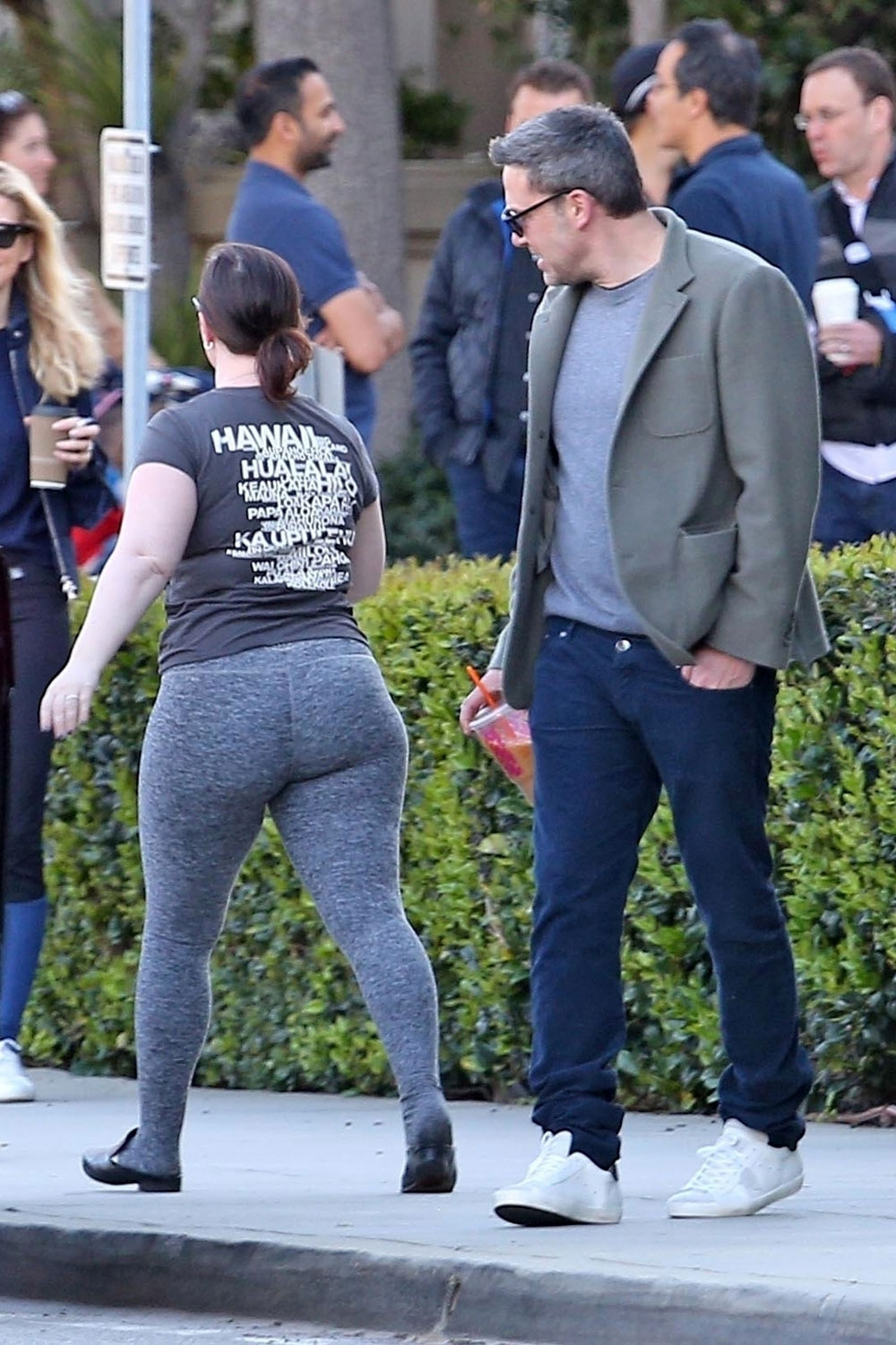 Photos credit: Backgrid