Reader, I laughed. I full-on lol'd when I saw these photos of Gwyneth Paltrow at the GLAAD Awards last night. Just imagine Gwyneth's thought process – she obviously believes that she INVENTED the LGBTQ community and she knows their loves and hates. So she carefully chose this ostrich-feathered blouse and thought, "gay people will love this, yas queen." It makes her look like a half-skinned Muppet.
Anyway, Gwyneth went to the GLAAD Awards as a presenter, and she brought her husband, The Other Brad, Brad Falchuk. I'll give them some credit – they seem to have figured it out and he's happy to be her plus-one everywhere. But still, I guess Brad still doesn't have veto power over Gwyneth's clothes. He should have told her that this ensemble makes her look like a hunchbacked and glamorous 70-year-old Boca Raton retiree.
Meanwhile, Gwyneth has a crush on Chadwick Boseman. Lupita Nyong'o appeared on the Goop podcast and Gwyneth brought it up, saying: "Let's discuss how hot Chadwick is. He is so hot." Lupita agreed with her and then Goop kept going: "I was doing Avengers 4 that's coming out and so I got to meet him and everything and I like couldn't concentrate around him." I feel like a million black women just gave Gwyneth a massive side-eye. Avenger Becky what.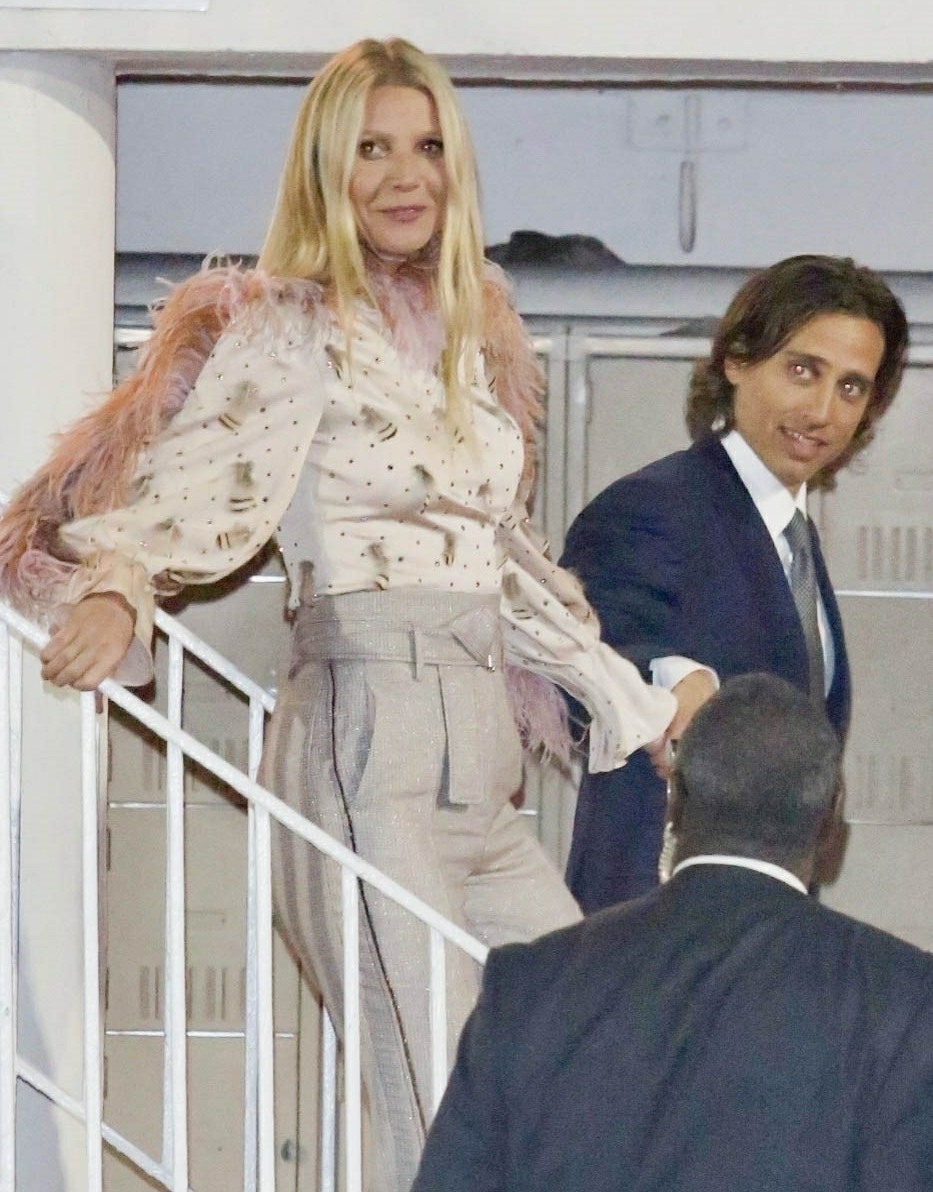 Photos courtesy of Getty and Backgrid.