Sometimes, a woman will change her hair subtly and she'll look like a completely different person. Sometimes a woman will make a drastic hair change and she'll look pretty much the same. Which is happening in these photos? Rachel Brosnahan became famous as a brunette with The Marvelous Mrs. Maisel. The dark hair suited her, and it made her pale skin look like porcelain and it brought out her bright, pretty eyes. I have no idea if her natural hair color is brunette, but I suspect it is, but it's probably not as dark as she dyes it for Maisel.
So, Rachel stepped out over the weekend for the opening of the Broadway play What The Constitution Means To Me. Suddenly, she has more of a strawberry-blonde hair color. Again, I have no idea if this is her real hair color but I doubt it. On one hand, it makes her look younger and "cooler," like she's actually a modern woman – the dark brunette definitely made her look like an actress working on a period TV show. On the other hand, I genuinely think she looks better with darker hair.
Also: I've literally never noticed this before – I'm sure other people have, but this is my first time – but she really looks like Evan Rachel Wood, huh? They could play sisters! The lighter hair really brings out her ERW-esque features.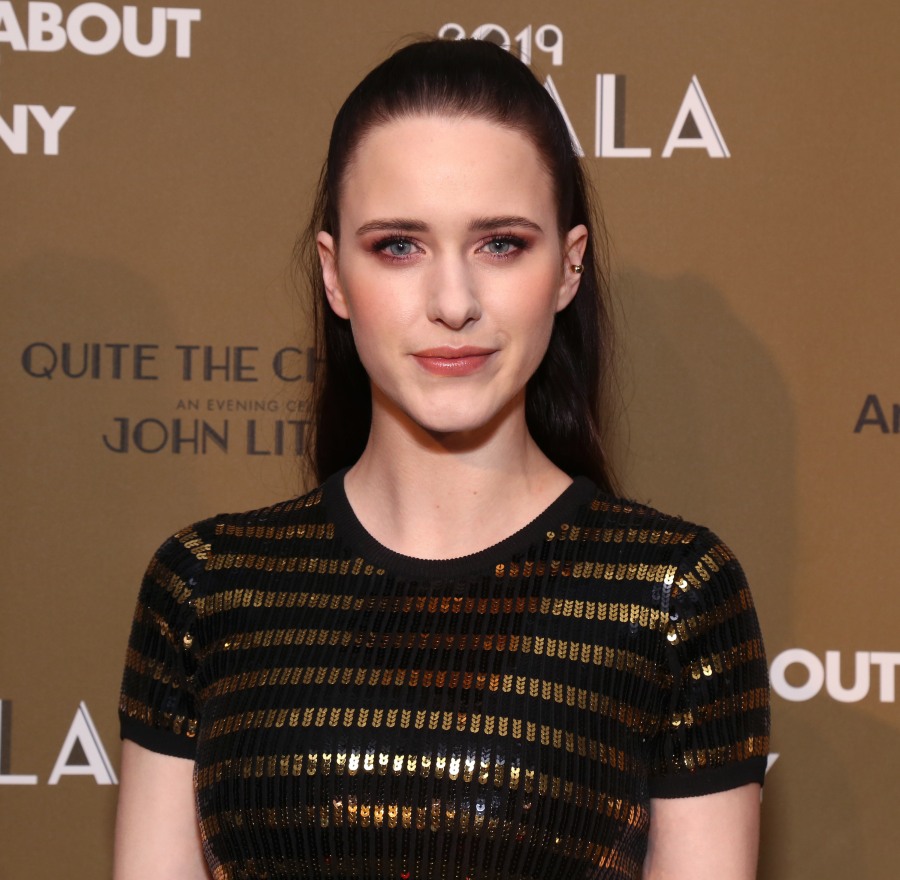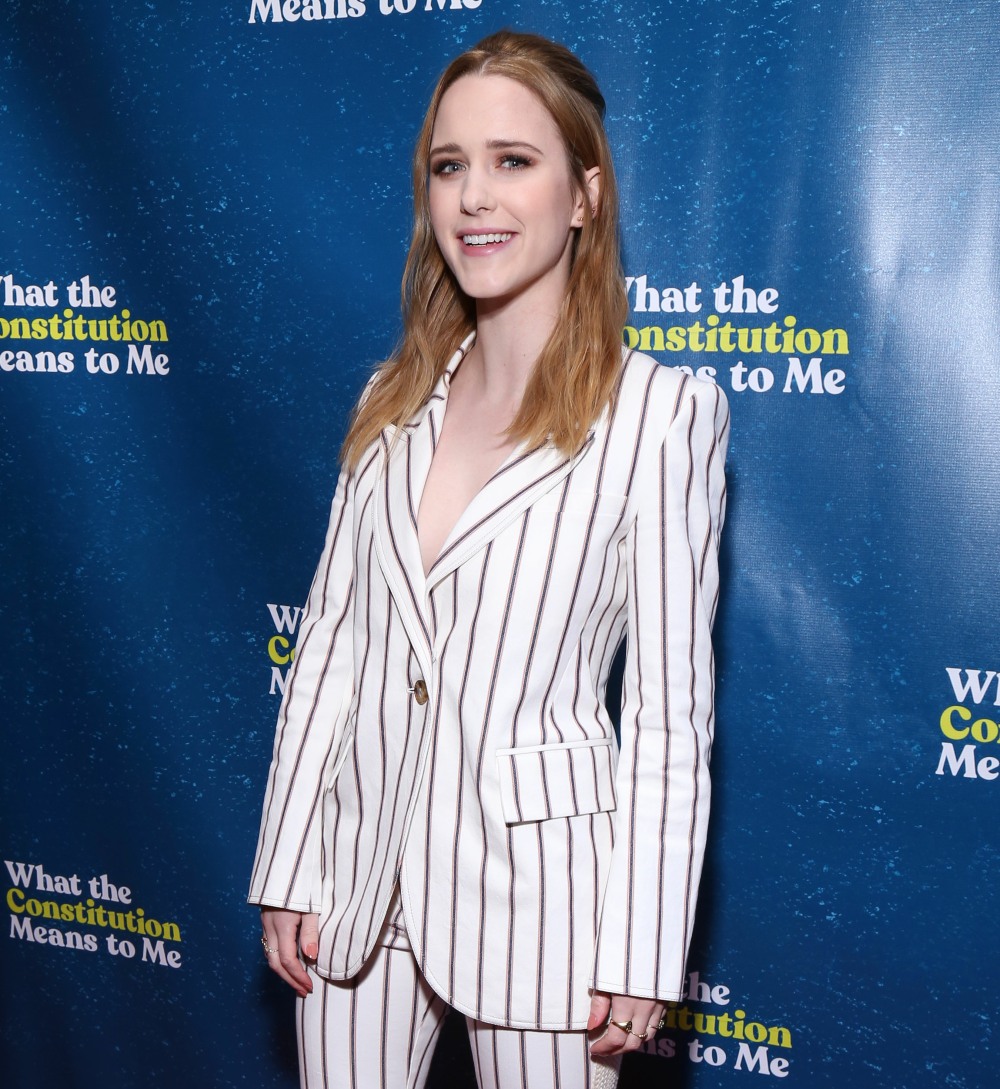 Photos courtesy of WENN.