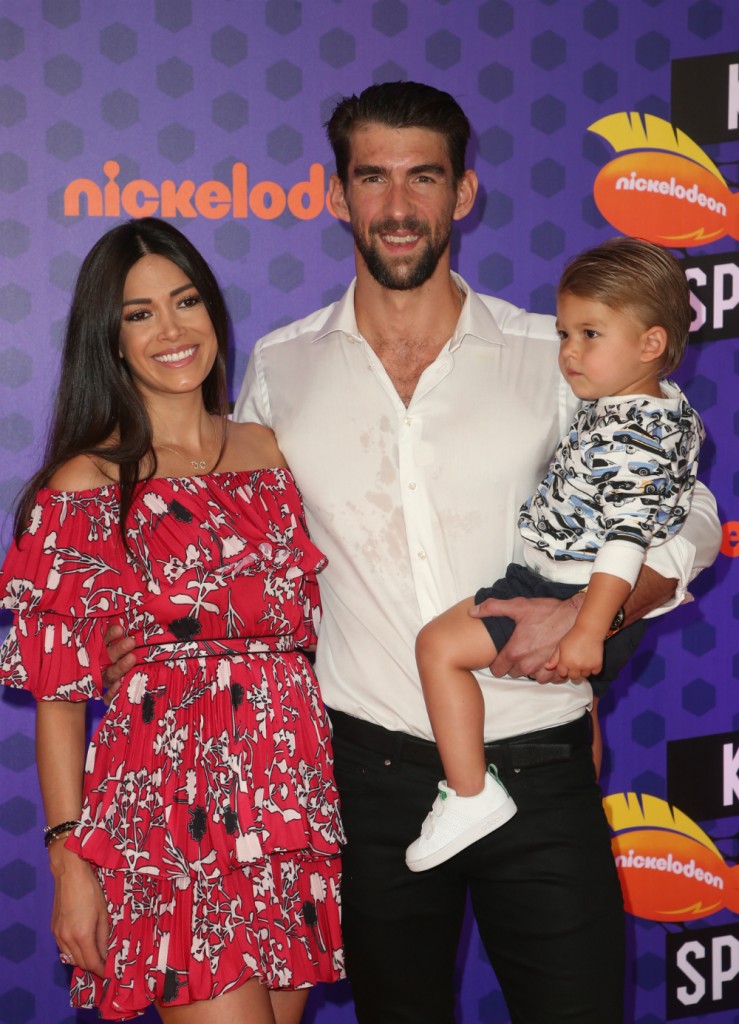 Well, we've finally learned how Michael Phelps will spend his retirement for swimming – diaper duty. Michael and his wife, Nicole, have another baby (their third) on the way. Michael posted this announcement over the weekend:
Nicole posted the same pic but captioned it "Oops we did it again". The two little faces in that photo are the couple's sons, Boomer, two, and Beckett, 13 months. So that will be potentially three under three when the latest Phelps arrives. Oof, thank goodness Michael is a trained Olympic athlete – he *might* just have the stamina to pull it off.
When he's not making babies, Michael is carving out a bit of a niche as a motivational speaker. He's still repping Under Armour and that has him flying hither and yon, which must be nice. But don't ask him that question, you know, that one that rhymes with "Yokyo." Michael says his retirement will stick this time, that he really did do what he set out to do in Rio. I love watching Michael swim, as you know, but I agree – go out on top. Plus, his foundation is growing, as is his family, so I can understand why he wants to focus on those things. He spent a lot of time away when Boomer was a baby because of Rio, I imagine he wants to reclaim that time now, and he should. Going off his Instagram, he's living his best life out there.
But who are we kidding? This entire post was just an excuse to post Phelps' babies pictures so let's get to it!
Photo credit: WENN Photos and Instgram