Is Ralph Fiennes the most charming and cultured man in the world? You decide. But I would make the argument that yes, he is. He has a lovely new profile in GQ to promote his third directorial effort, The White Crow, which is sort of a biopic of the ballet dancer Rudolf Nureyev and his defection from the USSR to France. I love that Ralph Fiennes spends his filmmaking capital on making a period film about a ballet dancer. The entire GQ piece is worth a read because yes, Ralph really is that charming and cultured and he really does read a lot, and he really does read poetry in between scenes when he's on set, and yes, he owns a "tiny farmhouse" in the Italian countryside where he just goes to read. At one point in this piece, I actually had to stop and just take him in: yes, there are still men out there in the world like this. Some highlights:
His work on In Bruges, The Grand Budapest Hotel, A Bigger Splash feeling like a pivot: "It did feel like that. I cannot tell you how thrilled I was when Wes asked me to be in the film. And when Martin McDonagh approached me to be a kind of London gang boss. Which is not my obvious casting bracket.… And then Luca came to me with that great part, and it felt exciting to me, that 'Oh, great, I'm not being seen as, I don't know, English intellectual or sort of cool, crisp bad guy.…' The thing that people were responding to was the comedic, or the humorous, that was clearly in Wes's script, and Martin's, and in A Bigger Splash…"

How he feels about living & working in London almost his whole adult life: "I love London. I think London is a great city. I think it's got fantastic things. I don't know, I guess I've thought about elsewhere but haven't done it, because if it's working, why fix it? I'm at a funny time, and I keep wanting to make a shift in the way I, where I live or how I live. I live in London, I've lived in London all my adult life, I live in the East End Shoreditch area, before it became über-hip, I bought a place in 2000. I've got a very lovely place in New York, which I love going to. But most of the work I get tends to be based out of here. And the theater work… I keep going back, because I miss it, I miss that thing."

He has friends in Russia: "I've formed over the years a handful of friendships in Russia, a handful who are very important to me, and I love going there. And I'm aware of the… I mean the authoritarian nature of their regime that's in control of mostly all the press, and the creep of censorship and control, is very disturbing. But when I'm there, I sort of: There's life going on. I see amazing theater plays, and I have friendships with people.… What interested me was the common humanity underneath the ideological, political fisticuffs."

How he feels about the American Republican party: "I'm sure that, you know… I mean, nothing that I read about Republican politics makes me think I would ever be sympathetic…but I'm sure that I could go to a Republican community in America and be welcomed, and looked after, and treated with extraordinary generosity and decency and kindness, and those people might go support a Republican candidate the next day."
What struck me throughout this piece is just his sweetness, and his almost childlike ability to see the good in people, and to appreciate art in all its forms. I'm not saying he's naive, but I do think he tries to make a conscious choice to try to understand where people are coming from and all of that. I think Republicans probably would welcome him and make him feel at home… because he's a white guy from England. He's the "right kind of immigrant" to them. Anyway, I really enjoyed this GQ piece. Ralph doesn't give tons of in-depth interviews at this stage of his career, so they're like these rare gems that we have to just sit back and appreciate whenever they come along.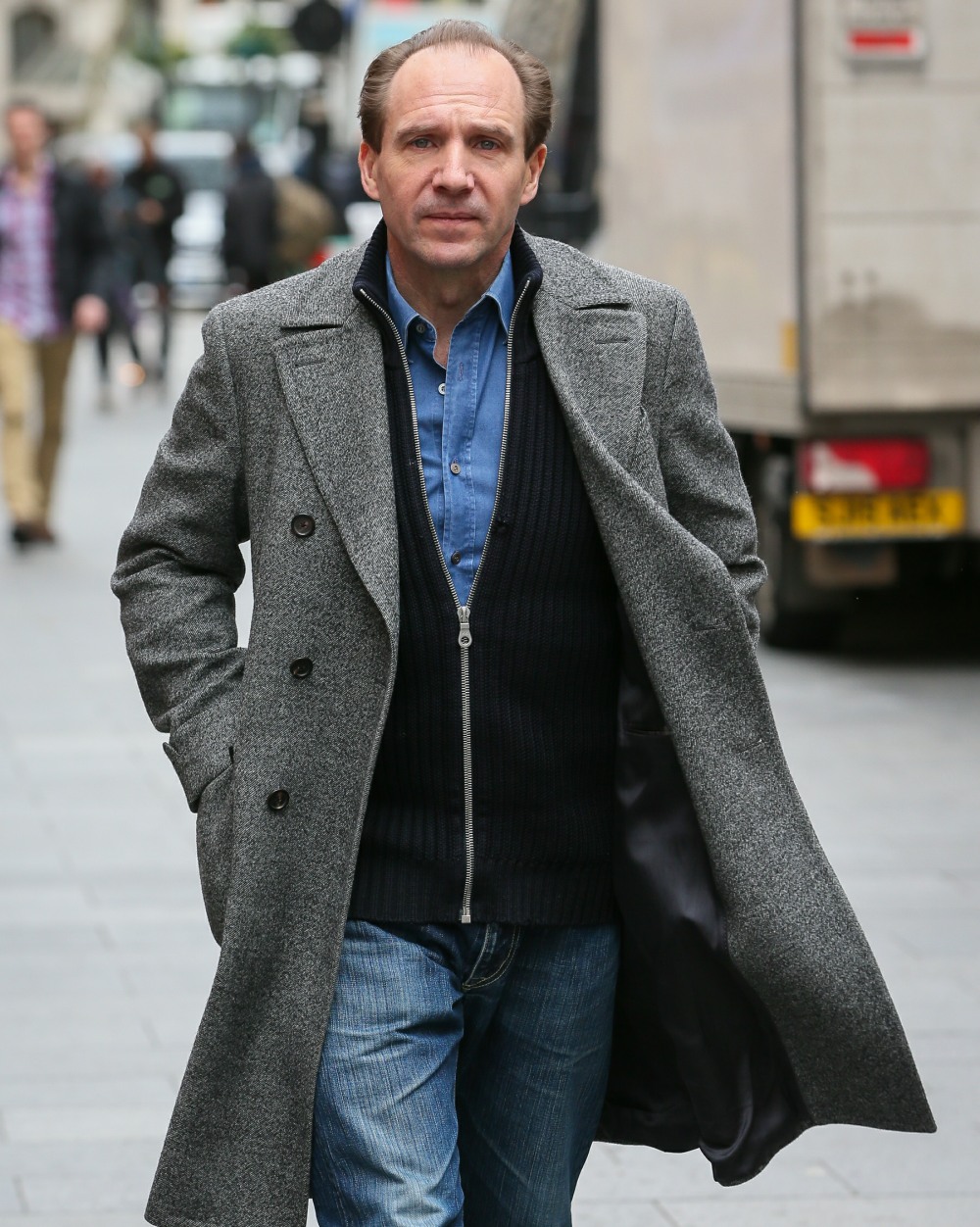 Photos courtesy of WENN, Instagram.