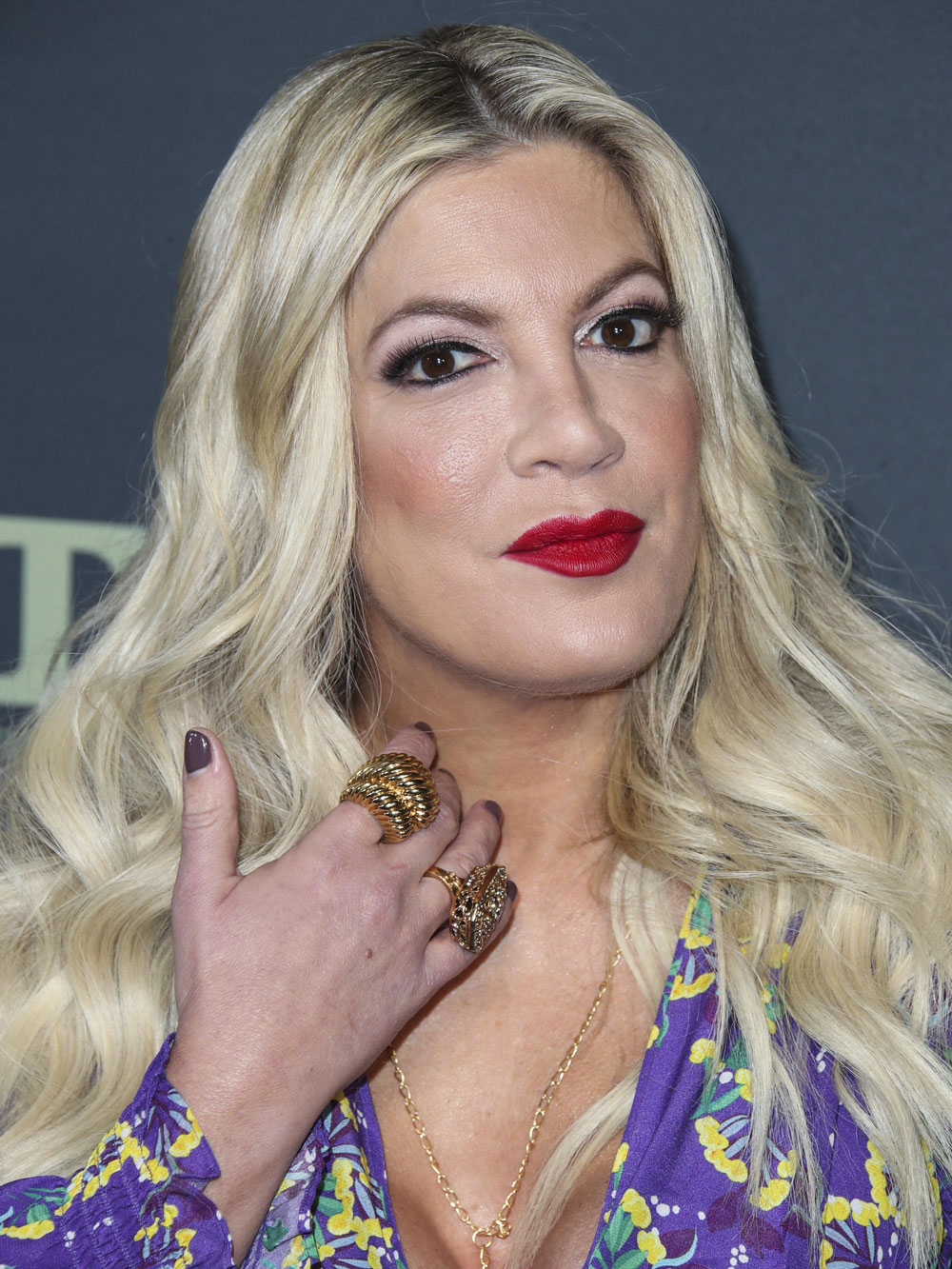 Sometimes I wish I could have the confidence and complete lack of giving of f-k of say, Tori Spelling, but then I realize that would make me a worse person than I already am. Tori owes hundreds of thousands to creditors but she's still doing her thing and acting like nothing matters. I get antsy if I forget to pay the water bill on time, but Tori is out here skipping court dates and Instagramming her travels. On Friday Tori was scheduled to appear in court for failing to pay a judgment against her. She owes over $260k to City National Bank on an unpaid loan from 2016. That's a default judgment because neither she nor her lawyer showed up in court. This is just one of Tori's many unpaid creditors. She's had her accounts seized by the IRS, she owes $88k to Amex and she also owes back taxes to the State of California. So Tori didn't show up in court and the judge issued a bench warrant and set her bail at $5k, according to E!.
We know that Tori was in Israel on Monday with her buddy Jennie Garth and her new face because Tori Instagrammed it. They were doing a commercial for a kids' clothing line. This reminds me of when Tori's husband Dean's ex wife was making it public that Dean owed her over $100k in back child support – while Tori and Dean were in Iceland on vacation. Again we know because Tori Instagrammed that too.
So Tori was away in Israel doing a commercial and was just too busy to even send a lawyer to court on her behalf. I would love it if she got hauled away in cuffs, but you know that's not going to happen. She's had ample opportunity to pay her creditors, to sell things and to scale back her lifestyle. Instead she's just continued to act as if nothing is wrong. When people commit crimes and don't show up to court they get thrown in jail. How is this any different?
Also Tori got her kid's second birthday sponsored by multiple companies because of course she did.