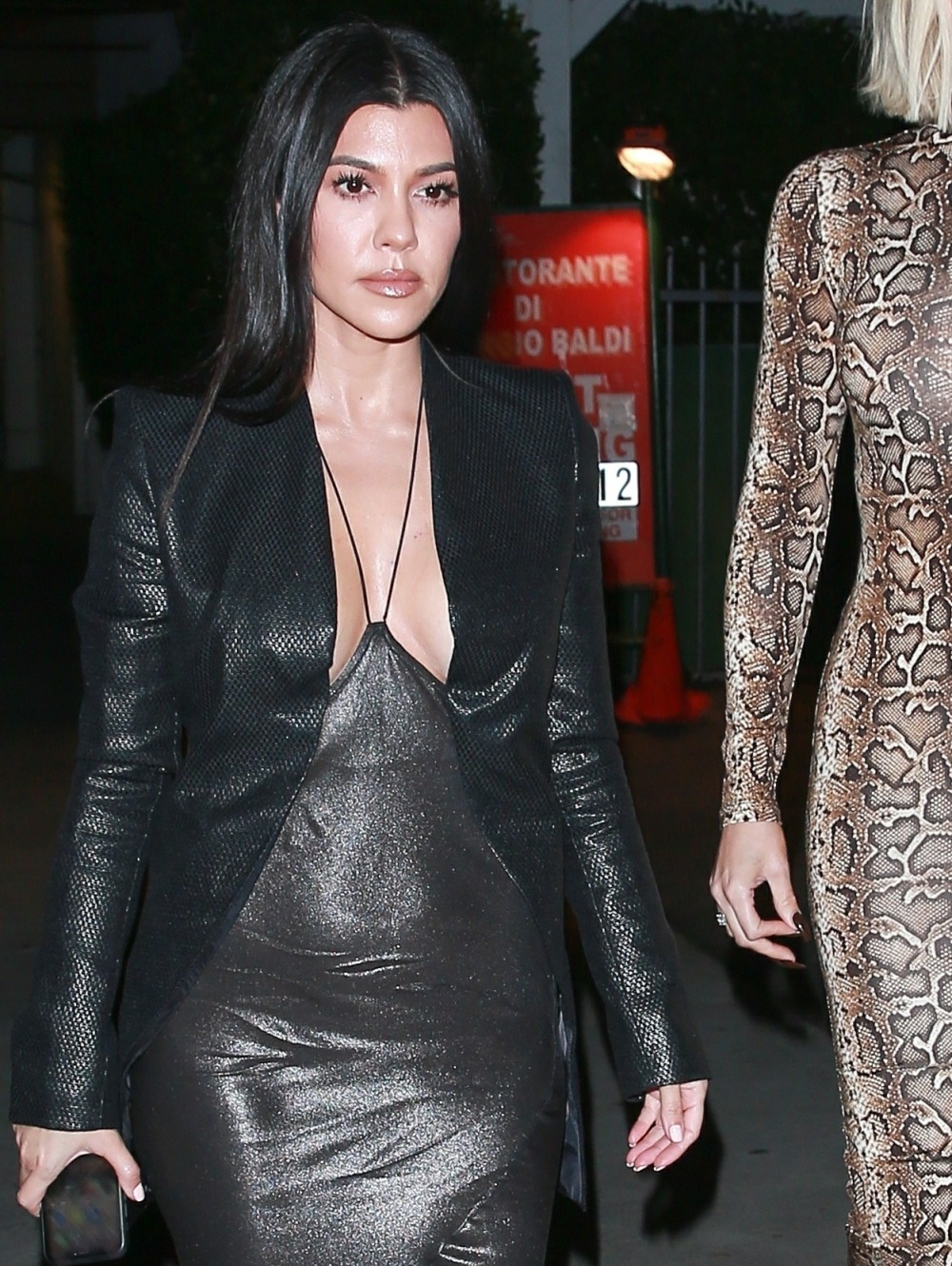 All week, I've been avoiding Poosh, which is Kourtney Kardashian's new lifestyle site. Kourtney is the Kardashian sister who is the least interested in branding and co-branding her lifestyle, but I do know that this whole Poosh thing was years in the making. As far as I can tell, the launch of the site went well – no big or small technical difficulties, and there was some buzz about it. It feels like these kinds of lifestyle sites were the thing to do about four or five years ago, but nowadays, there aren't that many people who are just now trying to replicate the model Gwyneth Paltrow gave people with Goop.
That being said, by the time I actually went to Poosh – go here – I was actually sort of impressed? Kourtney has good people working on her site, and the editorial layout reminds me a bit of the American Vogue site. It's user-friendly and it's not banging people over the head with spon-con and advertising. The content is very Goop-lite – it's all about diets and "looking good naked" and bargain basement pop-culture feminism.
Weirdly, the worst part of Poosh is the name? Is it poooo-sh or PAAW-sh? Apparently, Kourtney named it after her daughter Penelope, whose nickname is Poosh. Kourtney released a statement about the launch, saying:
Named for her 6-year-old daughter Penelope, who is affectionately called Poosh, the site caters to women who carry the same spirit of 'playing by their own rules, coloring outside of the lines and celebrating life with an infectious confidence and ease."

"People are constantly asking me how I do it all, from being a single mom to working full-time to still maintaining a social life," Kardashian said in a statement. "I get endless questions about food, kids, beauty and fashion, so I decided to create Poosh, a curated experience and a destination for modern living."
What do you think? I'm glad it's not a paywalled/subscription thing. I'm happy that she got professionals to design it and operate it. But yeah, I don't think many people really were clamoring for Kourtney's secrets. Still, at least she has a "thing" now. Her thing used to be "being lazy and morose."
Photos courtesy of Instagram, Backgrid.