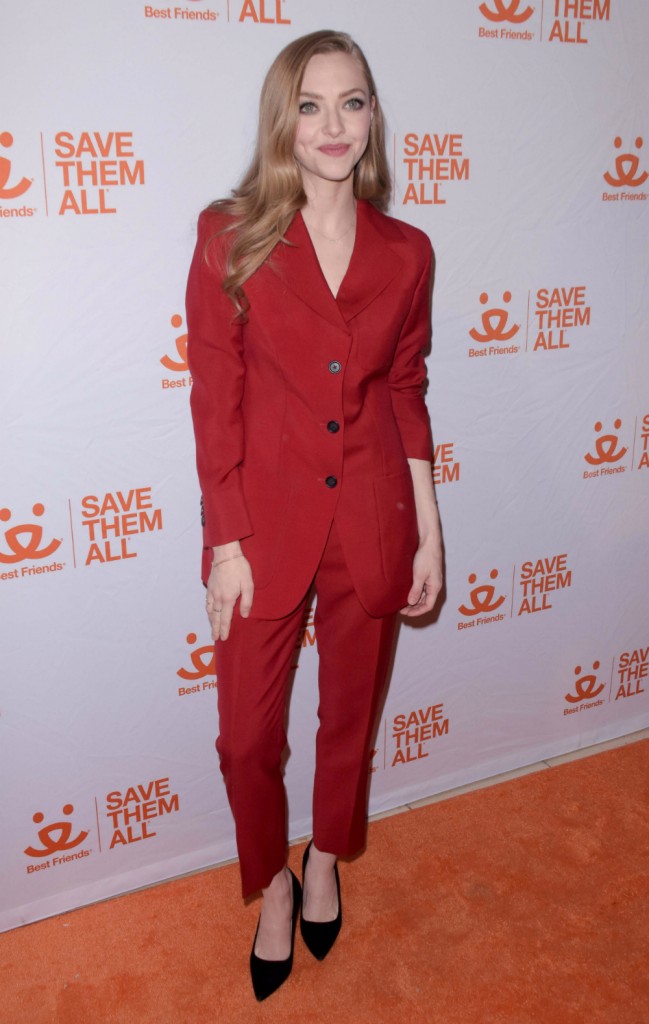 Best Friends is an animal rescue organization that has programs in five states and raises awareness for the plight of rescue animals. They are huge and very well connected, but they truly do use their powers for good. In addition to their tireless work with shelters, vets and other animal support networks, they host a series of events. Some are massive conferences, some are smaller local events anyone in the community can attend. I went to their Strut Your Mutt event with my Jindo rescue last October as a part of the DoVE Project's team. Some of Best Friends' events are fancy red carpet affairs that bring out the animal loving celebrities. Tuesday night, the organization hosted a Benefit to Save them All in New York that was attended by Amanda Seyfried, Justin Theroux and Emmy Rossum among others. Here's why we benefit from this – because the celebs dressed up snazzy and were handed a puppy or kitten on the red carpet for pictures. So sit yo'self down and prepared to be Oohed (the fashion) and Aahed (the babies).
Amanda Seyfried gets top billing for this red Prada suit because I love it. She posed with what looks like a Dachshund-beagle mix with floppy ears and sweet eyes.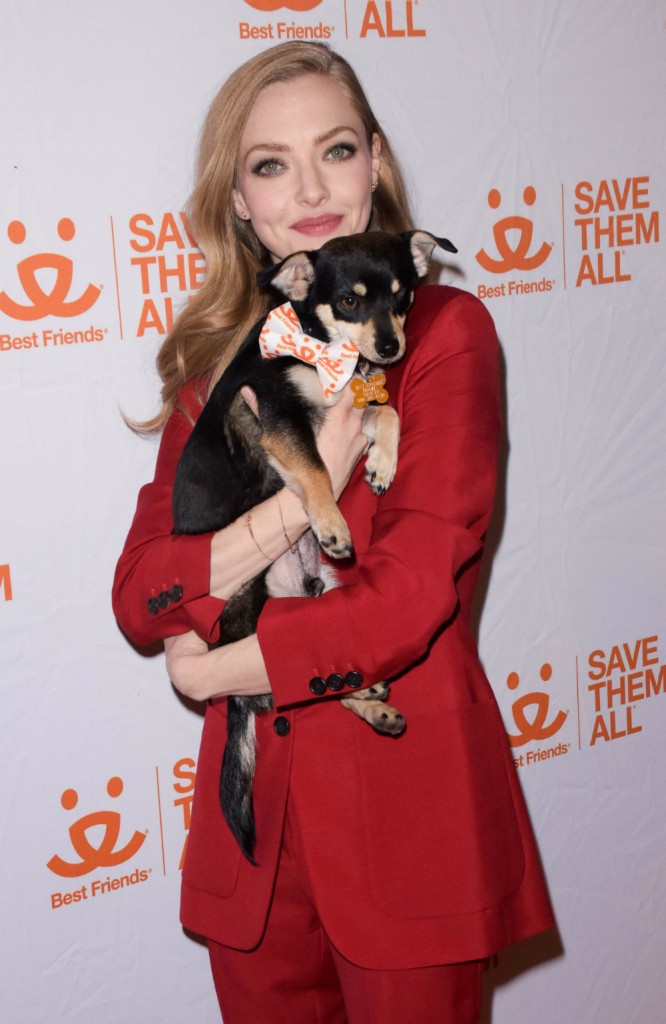 Justin Theroux dressed as a modernized silent-movie era inmate with a black and white striped tee-shirt, black jeans and black tux jacket with a nice Yves St. Laurent belt. I like it. it's edgy, so on brand, but pulls together nicely. Justin's date for the evening was Kuma, his pit bull rescue who is clearly being the best girl ever. Maybe Kuma is the reason his look works so well?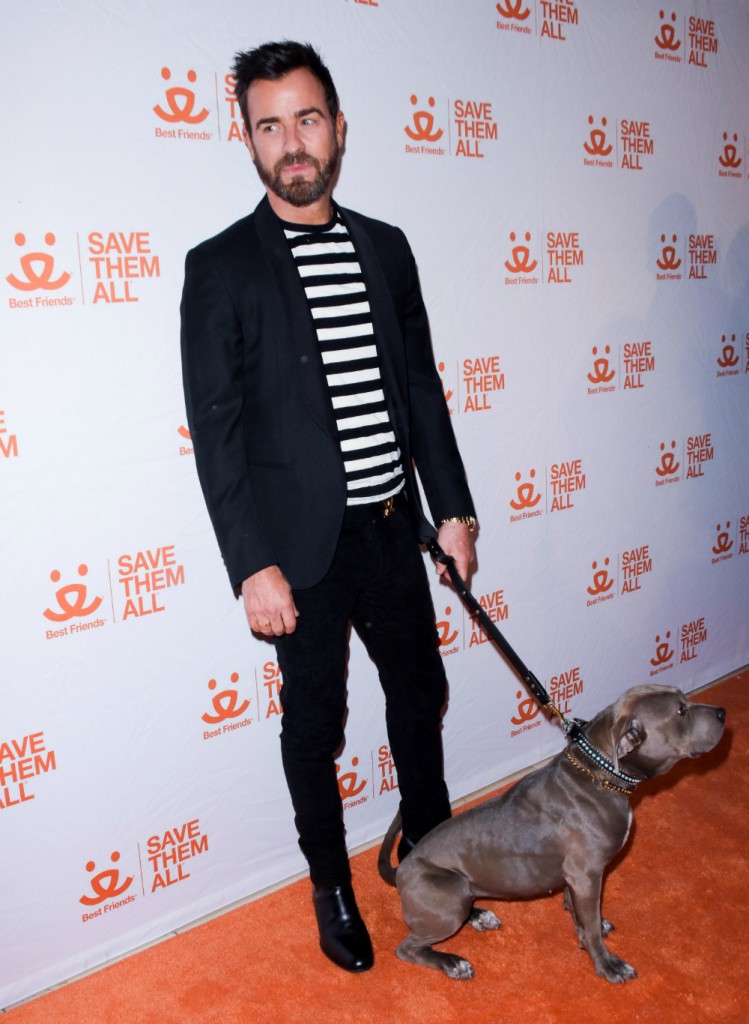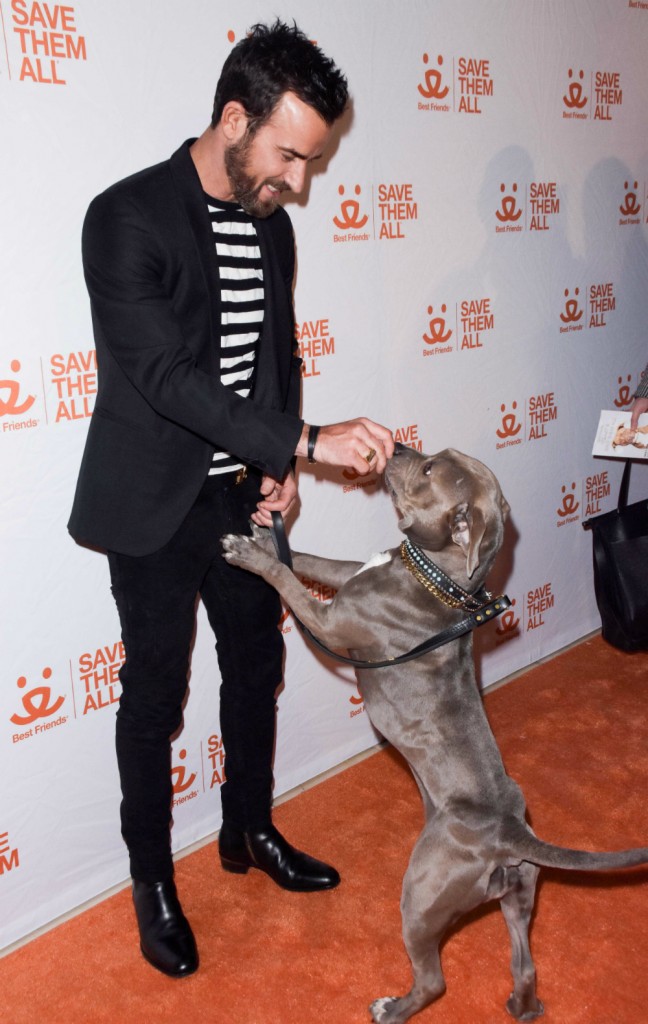 Emmy Rossum wore a tuxedo dress with fringe by Dundas. She looks amazing – her styling is fantastic and I love those shoes. I like the lace inset on the bodice. Her little tabby friend probably went to town on that fringe.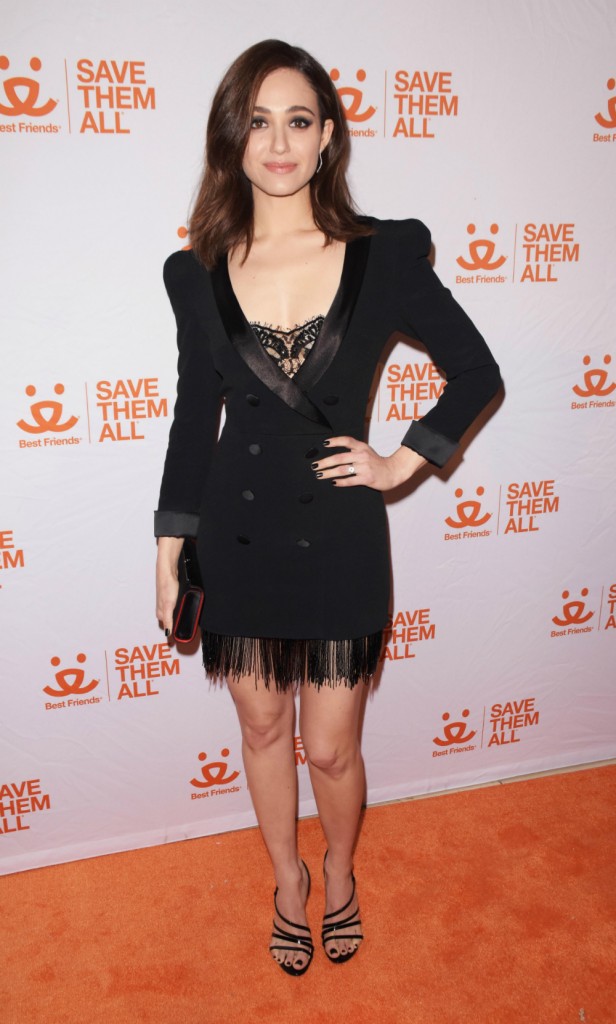 Superstore's Lauren Ash looked amazing in this pink suit. Lauren was at the Strut Your Mutt event I attended, she works very closely with Best Friends and is just generally pretty awesome. And so is her little tuxedo kitty companion.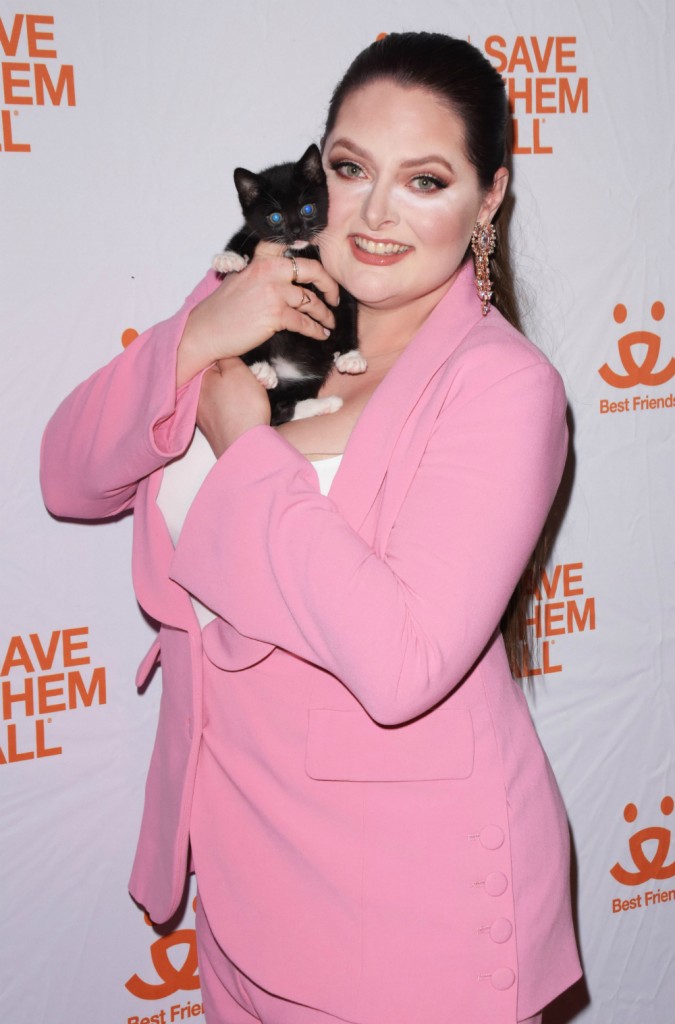 RHONYC's Tinsley Mortimer wore my grandmother's lace tablecloth but her hair hair looks great.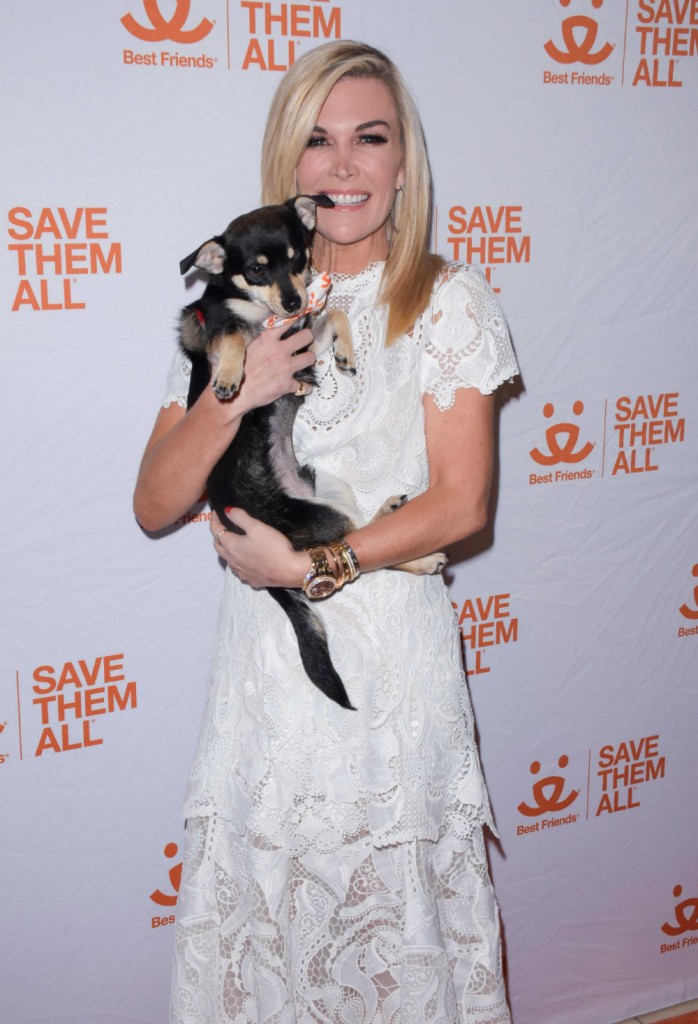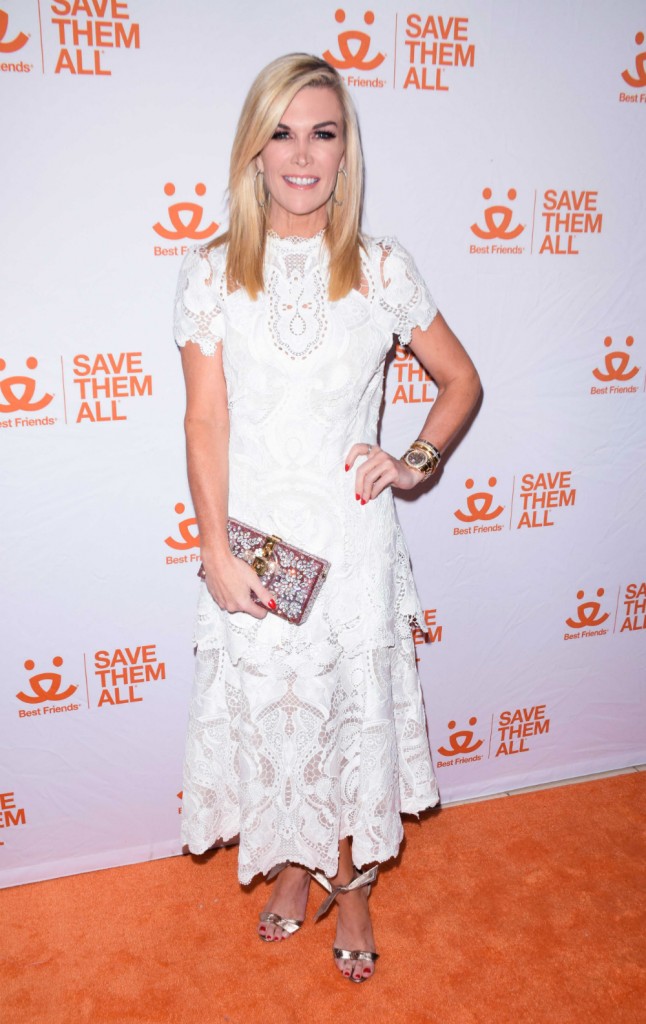 Canadian actress Holly Taylor (The Americans) wore a darling, one-shouldered, lilac slip dress that looked fresh and springy.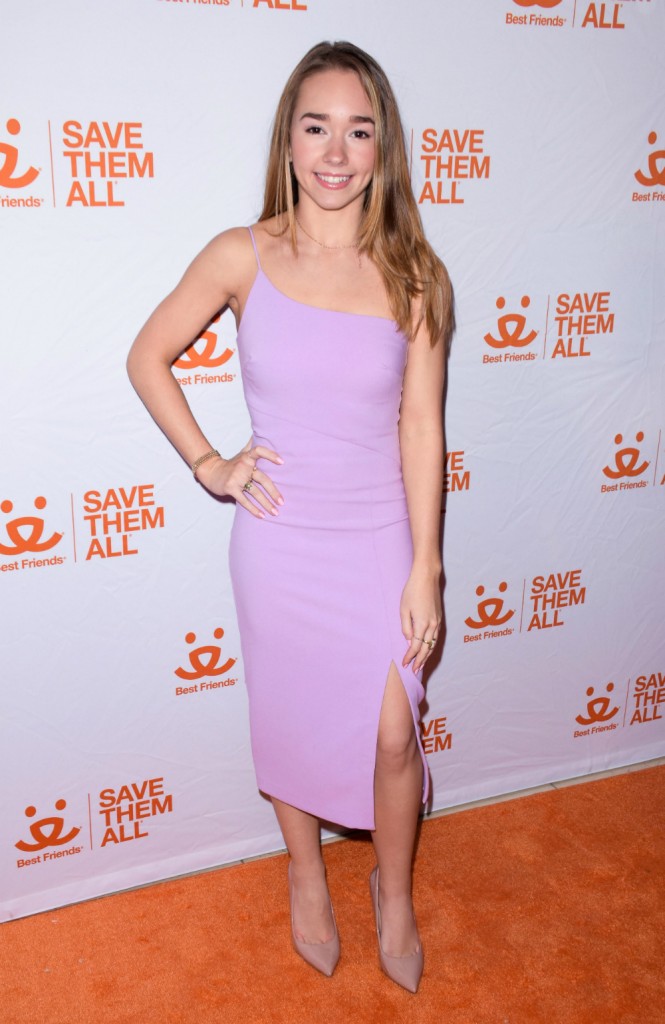 Photo credit: WENN Photos and Getty Images