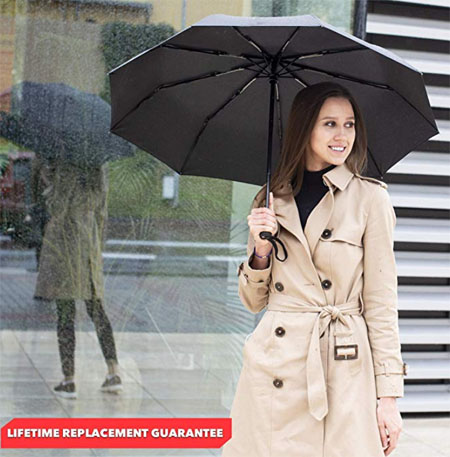 I have a lot of fun looking for random stuff on Amazon as you know and I just keep finding more. Thanks to your feedback, I've tried to make sure that the reviews are all genuine. A comment on an earlier gadget post pointed out that I had recommended a product with some bogus reviews. (Sorry that I didn't know about that! It was the bug zapper). I am now running reviews through FakeSpot, which does Amazon review analysis.
A blackhead suction tool to give you salon results at home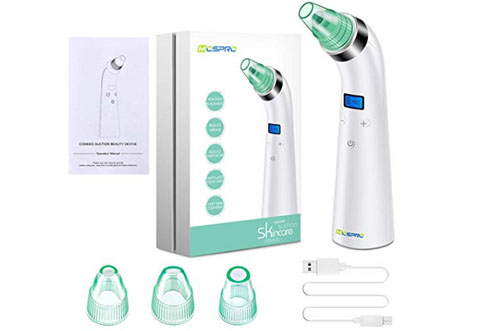 I was actually looking for microdermabrasion tools, but after checking FakeSpot most of them got significantly downgraded. This much more affordable at-home suction tool did not. It has a 4.5 star rating with over 200 reviews and gets an A from Fakespot. People rave about it, say it's "better than pore strips" and that "the crap this got off and out of my skin was amazing and disgusting all at the same time." One person says they have tried multiple methods to get rid of blackheads and call this "the easiest and most painless way." You may want to steam your face first for easier removal and start with a low setting as it's said to have a lot of suction. Here's a facial steamer to consider that we talked about last week.
A window bird feeder to watch birds up close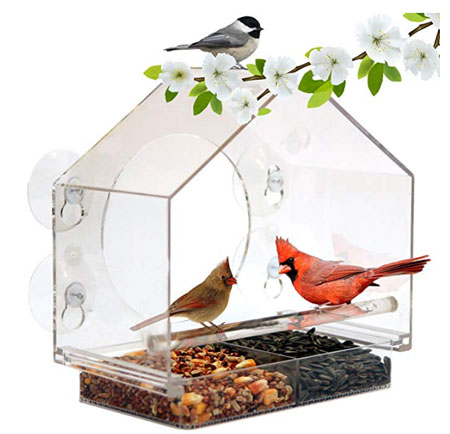 I have a love/hate relationship with birds in that I enjoy seeing them but also find them a nuisance, especially in the spring when they try to build nests on my porch. I have a birdhouse in my backyard which my late uncle built and I also installed one of those clear stick-on birdhouses on my office window years ago. No birds have used it! Maybe they'll visit this feeder though. Reviewers call it "Sturdy, very well-designed, easy to clean and fun" and say it takes about a week for birds to start using it. People with cats say it's like TV and is fascinating for them. It's also educational for kids.
Cat crack catnip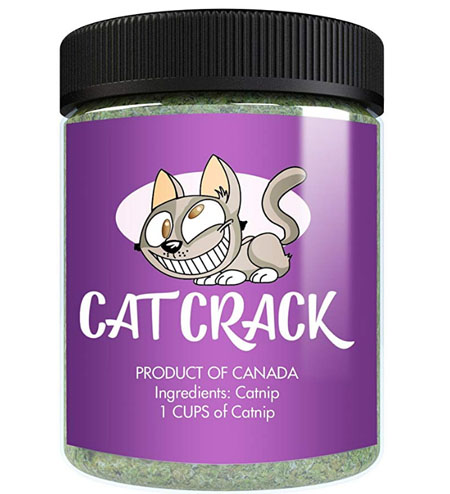 Speaking of cats, this catnip is supposed to drive them crazy. Give your cats the good stuff and they will be "rolling back and forth," "freaking out" and begging for it. This is also said to help older and more sedentary cats get exercise.
Heavy duty versatile kitchen scissors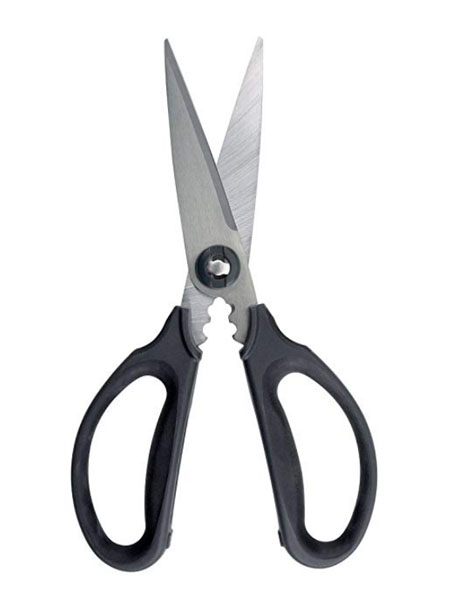 I use the scissors that came with my knife block to regularly cut vegetables like lettuce and peppers, but they're getting blunt and I need new ones. These look like just the thing. I was going to recommend another pair of scissors but they had a very low rating from FakeSpot. These are more affordable and have a legitimate 4.7 star rating. People call these "a great pair of scissors" which make it "easy to cut and trim meat, fish, and of course veg and herbs" with "pull apart handles [to] make it easy to clean for maximum sanitary use."
An affordable USB 2.0 hub to connect multiple devices to your computer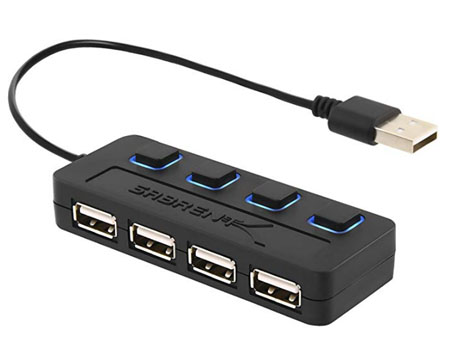 This best selling four port USB hub is just $8. It allows you to turn on and off individual ports so you have more control over which devices are being used by your computer. You can also use it to charge all your family's phones and tablets in one place. Some users say it even solves the issue of having to plug and unplug devices to get them recognized by your computer.
A reusable silicone lid so you can steam food in the microwave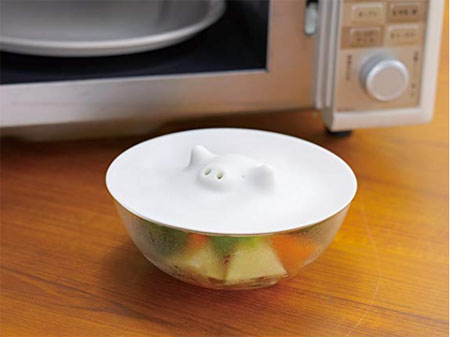 In order to make these posts I look through a lot of Amazon lists from other sites. This pig pot cover kept coming up though and it looks quite worth it. People say this vented pig-shaped BPA-free lid can help prevent splatter on the stovetop and microwave, that it prevents boil-overs on pots, and that it helps cook food evenly. It even can serve as a cover for food stored in the fridge.
A windproof automatic travel umbrella with Teflon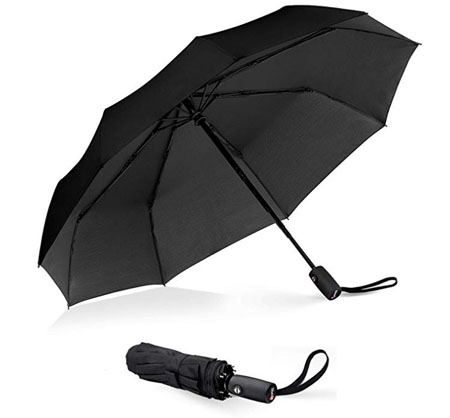 I regularly buy 1-2 umbrellas every spring. They last a few months and then get damaged by wind or otherwise break. This travel umbrella has almost 6,000 reviews and a 4.4 star rating. Buyers call it "a great little compact umbrella," which is "lightweight" and "opens smoothly." Due to the Teflon coating it also dries very quickly and can be brought indoors sooner than standard umbrellas.
I bought the Waterpik water flosser that I mentioned here last month! It felt like somewhat of a splurge but my gums feel so much healthier and it was well worth it. I also purchased the mini air purifier/freshener for my main bathroom. That thing really works to eliminate odors as so many of you mentioned. Thanks for reading and commenting on our affiliate post!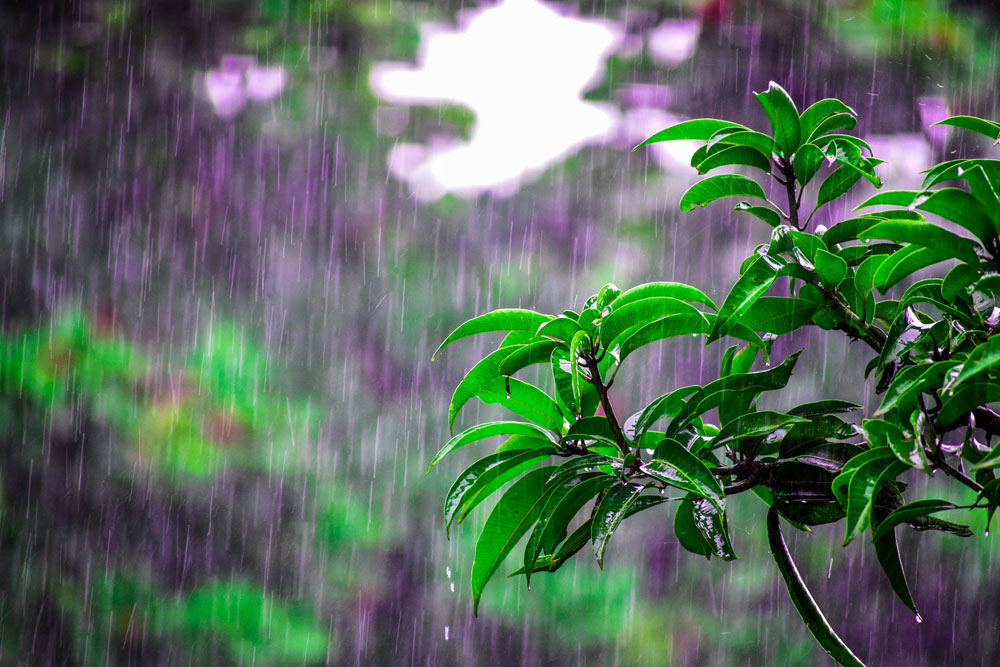 photo directly above credit Bibhukalyan via Pexels