Embed from Getty Images
The more we hear from Emilia Clarke, the more I admire her. She opened up two weeks ago about having two brain aneurysms two years apart in between seasons of filming Game of Thrones. Somehow she kept it quiet until this last season. She's since started a charity to help bring awareness and rehabilitation services to younger people suffering brain injury. It's called Same You and she's asking people to share their recovery stories to be featured. Emilia's former costar, Jason Momoa, was asked about her at the premiere this week and he had some very nice things to say. Those two of course worked closely together during the time Emilia was sick. It's clear that they're close off set as well and that Emilia is friendly with the rest of the cast.
"I've kind of been a part of that whole situation for a very long time, so we've had so many scares and trying to find the right way to come out and help," Momoa said. "I just think it's beautiful that… she's so brave in helping the world and trying to raise awareness."

"I'm very sad, because we almost lost her the first time. So, I love her to bits and she's here and she's going to do great things with it and teach the world," he added.
I was a little miffed about these stories at first because it seemed like the press was focusing more on Momoa and what a guy thought about a woman's health than what the woman actually said. Kaiser helped me come around on this though as it's more of a testimony to how close they are and how much he cares about her. So now I think that it's sweet that he said that. Kaiser/Chandra and I talk about Game of Thrones on our podcast which is out Monday! She said that she wants to see Daenerys on the Iron Throne. Lisa Bonet, Moamoa's wife, said the same thing about who should reign supreme and so did Emilia in her ET interview. Chandra also told me that she hopes Cersei will die. Now I have to watch the final season, even though I haven't been keeping up. A lot of that was because I was doing the recaps early in the show and unlike Kaiser it kind of overwhelmed me. There is always so much going on in Game of Thrones, which is part of the reason people love it.
Here's Momoa's interview:
Jason Momoa emotionally recalls the time "we almost lost" Emilia Clarke after she suffered multiple aneurysms. 💔 pic.twitter.com/5UYvZqnFa6

— Entertainment Tonight (@etnow) April 4, 2019
Emilia wore Valentino to the GoT premiere! It's a bit much.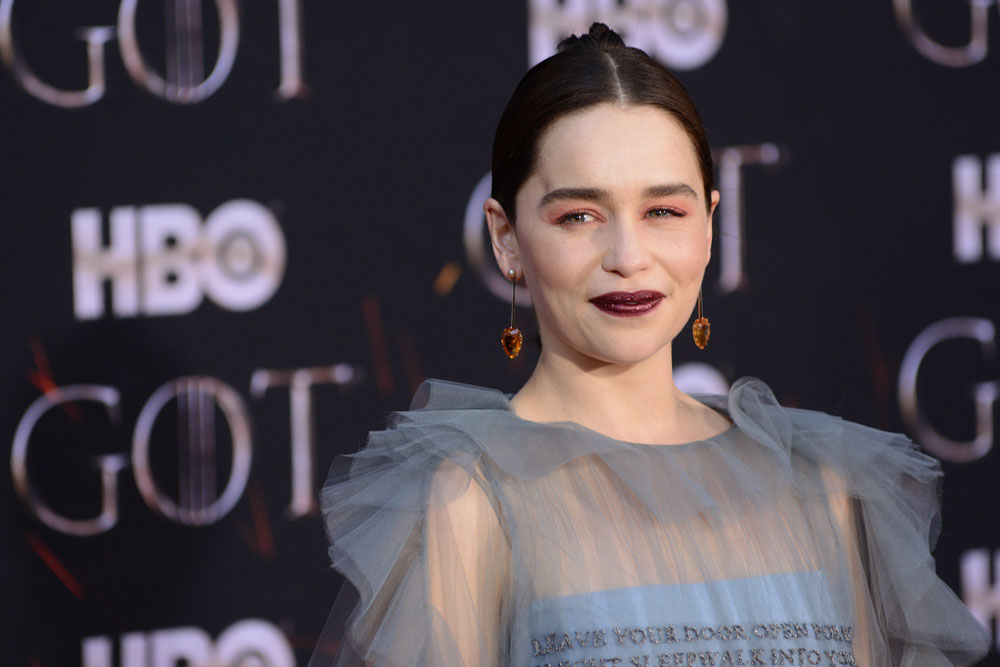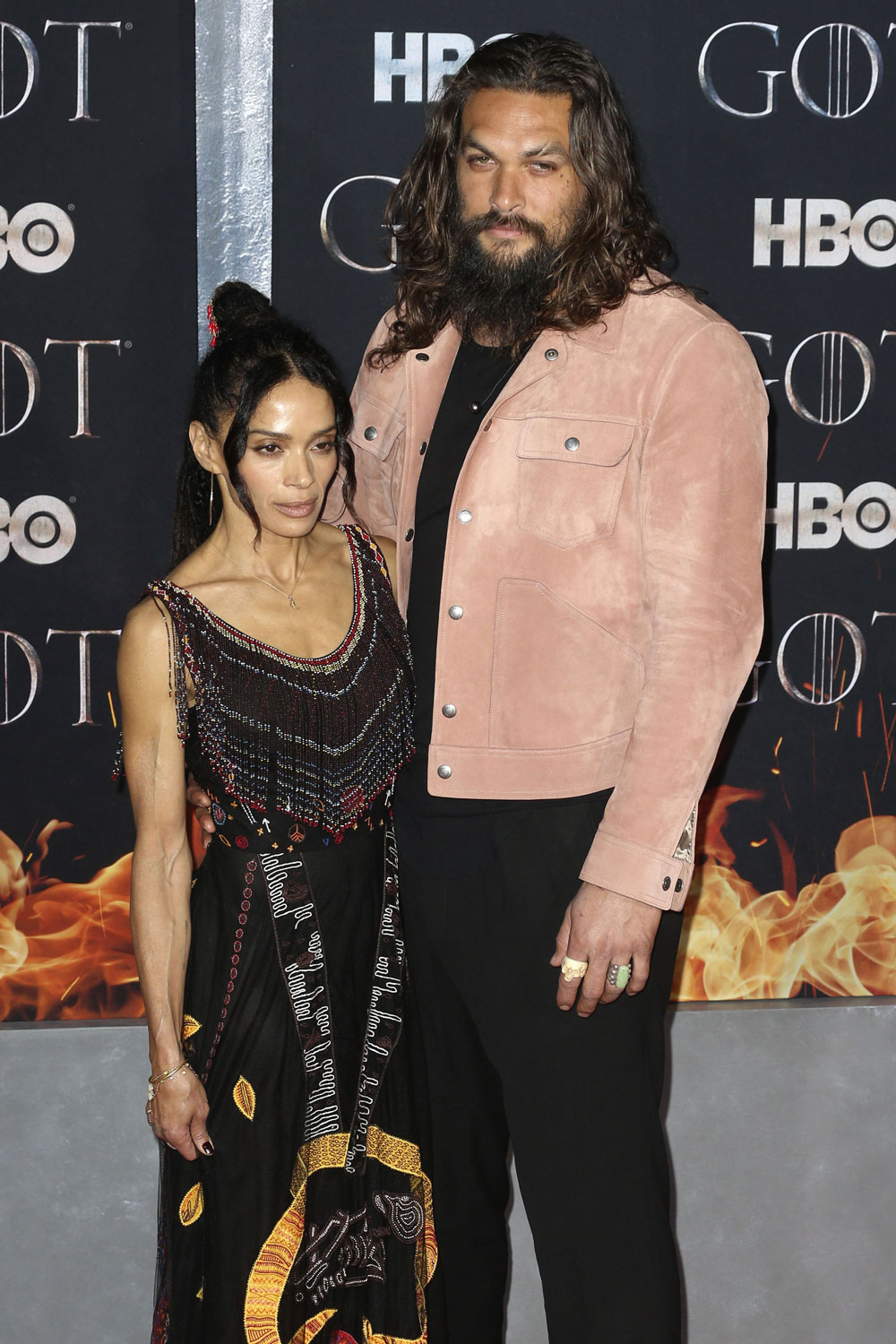 Photos credit: WENN and Getty