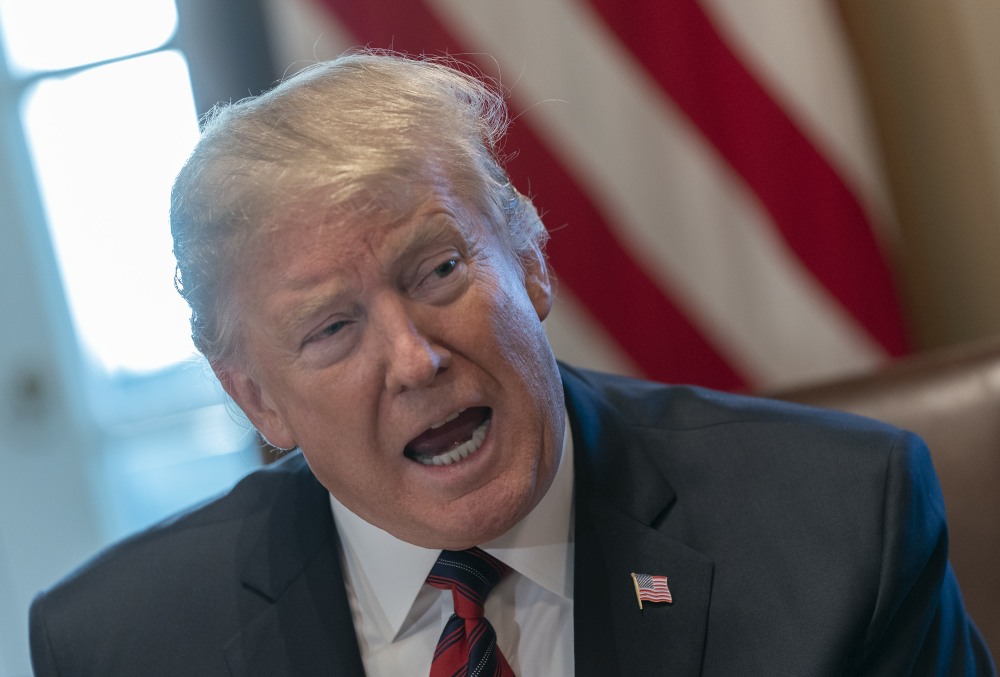 Donald Trump is a serial sexual assailant and serial sexual harasser. He cheated on his third wife, Melania Trump, compulsively for years. He sent henchmen to harass and stalk Stormy Daniels, his one-time mistress, so that she wouldn't talk. He treats most women like sh-t unless they're Hope Hicks or his precious Ivanka. My point? No one f–king needs Donald Trump to chime in on a conversation we're having about Joe Biden. Biden's issues have been the conversation for the past week, and Biden's issues are their own thing. But Trump still felt the need to post this to his Twitter:
WELCOME BACK JOE! pic.twitter.com/b2NbBSX3sx

— Donald J. Trump (@realDonaldTrump) April 4, 2019
It's apparently something that was made and posted to some sub-Reddit or something. It was in a dark recess of the internet and someone found it for Trump and helped him post it to his official Twitter. Not only that, but Trump pinned it to the top of his Twitter feed. I would say "consider the audacity of being that sh-tty," but we been knew. We knew as soon as Trump said his victims weren't attractive enough to be assaulted. We knew during the "grab 'em by the p-ssy" tape. Trump is trying to score political points off of Biden. It's really dumb. Biden did respond:
I see that you are on the job and presidential, as always. https://t.co/j7wh3opXOv

— Joe Biden (@JoeBiden) April 4, 2019
We live in a hellscape.
Trump tweeted a lot of sh-t yesterday, by the way. He's super-irritated that people still want to see the full, un-redacted Mueller Report.
According to polling, few people seem to care about the Russian Collusion Hoax, but some Democrats are fighting hard to keep the Witch Hunt alive. They should focus on legislation or, even better, an investigation of how the ridiculous Collusion Delusion got started – so illegal!

— Donald J. Trump (@realDonaldTrump) April 4, 2019
The New York Times had no legitimate sources, which would be totally illegal, concerning the Mueller Report. In fact, they probably had no sources at all! They are a Fake News paper who have already been forced to apologize for their incorrect and very bad reporting on me!

— Donald J. Trump (@realDonaldTrump) April 4, 2019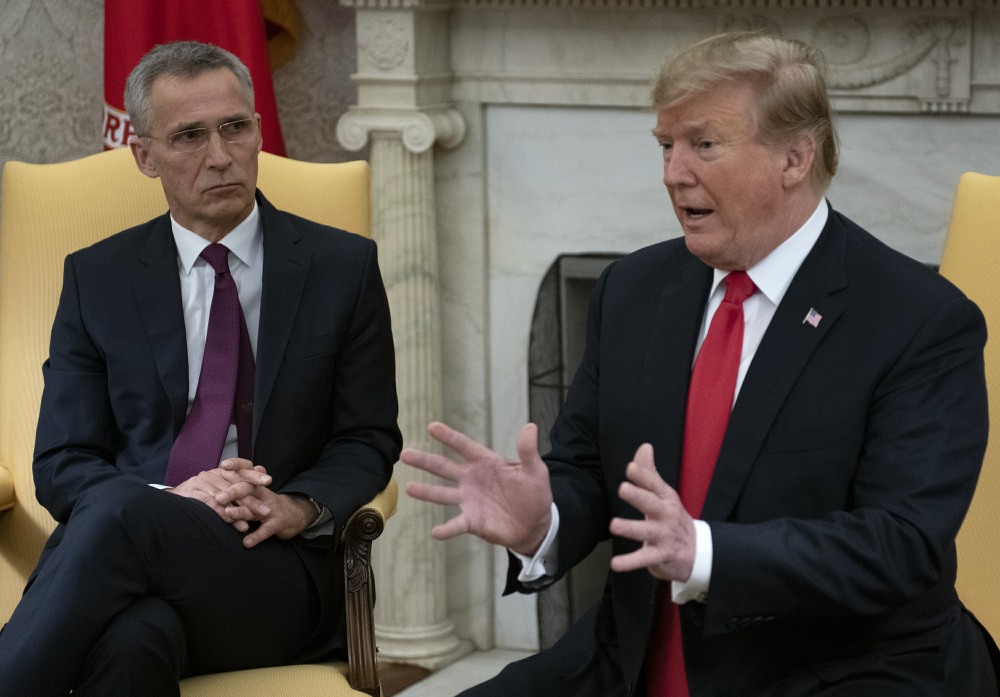 Photos courtesy of Avalon Red.