Ever since Meghan Markle entered the scene, there's been a concerted movement to make "Duchess Kate has never put a foot wrong" happen. It's been sprinkled into stories for more than a year, like Kate is now the royal standard for duchesses or commoners who marry into the royal family. It's almost as if Meghan's entrance wiped Kate's slate clean for some reason – gone were the days where royal reporters regularly mentioned Will & Kate's "work-shy" habits and vacations, or how poorly timed some of their travels were (like William vacationing with his bros on Commonwealth Day, or going to Kenya to see Jecca Craig on Charlotte's first Easter). No one will mention how Kate rarely bothered to make speeches (until Meghan showed up). No one ever mentions (anymore) that Kate used to flash her drawers at least once during every international trip, or that the Queen allegedly had to inform Kate that her twirly miniskirts and unweighted hems were no longer appropriate. No, Meghan's presence suddenly wiped that all clean and now Kate is the matron duchess, the old hand who has "never put a foot wrong."
I was reminded of that as I read through Grazia's take on the Rose Hanbury-Duchess Kate-Prince William thing. Grazia published this several days ago, around the same time as In Touch Weekly released their cover story in the print edition. Obviously, In Touch had juicier details. But Grazia's take is interesting too. Grazia started out with some interesting dirt – that the Turnip Toffs have all been gossiping about the scandal on WhatsApp – and then they just quote Katie Nicholl extensively. Nicholl has always been Kate's hagiographer and Nicholl has sources deep within the Middleton camp. Basically, this is just Middleton PR.
Grazia's source says the Norfolk dinner party circuit has been buzzing with the news of this rare – and therefore significant – local scandal, with lots of chat on WhatsApp. That there is gossip about her inner circle is causing the notoriously private Kate distress, and she is said to be concerned about who is leaking such personal information. Katie Nicholl, author of Kate: The Future Queen, points out that while the duchess is usually 'unflappable', this drama is unsettling for both her and William. 'Kate doesn't do arguments. If you upset her she freezes you out. There are very few leaks about what really goes on in the Cambridge household or their marriage, other than to say it's a solid and happy one,' says Katie.

'William and Kate have a tight-knit group of friends and none of them talk. All of the speculation about this alleged falling out between Rose and Kate will have been upsetting for Kate. She won't like being the subject of gossip, and neither will William, who is a very private person. For the most part, Kate pays no attention to gossip and rumours and while I think they laughed it off at first, the fact this is still being talked about will, I imagine, unsettle them.' Indeed, one Norfolk resident told Grazia, 'This area is generally a very ungossipy place, where the biggest question is, "How many birds did you kill today?" That's why the royals have always liked it, they can go and hide and be themselves.'

The Palace is no stranger to rumours yet, since their marriage, William and Kate have rarely been the focus of it. Though it was reported they had 'considered' legal action over the stories, their modus operandi is said to be to keep quiet and hope the story goes away. The Queen is keen to smooth things over. Last week, she took Kate with her on an official engagement – she is thought to want to keep her close and show her support. A Grazia source added, 'Kate is happy enough to be in the papers, she knows it's part of who she now is. But she doesn't appreciate stories like this.' She has turned to her mother, Carole, and sister Pippa, who she trusts implicitly. 'Kate also listens to her advisers,' added the source. 'Her private secretary Catherine Quinn is straight-talking and she and Kate are very much on the same page. The Cambridges also have a new senior adviser, Jason Knauf. He's brilliant at damage control so they are well supported.'

Rose and her family are also yet to comment on the story. Grazia's source says that this high-profile scandal is likely not to have bothered Rose quite as much as it has Kate. 'Rose and her sister Marina are renowned for having a wild side. They aren't bothered what people think about them. Being the subject of gossip isn't anything new: it's just on a bigger scale.'

Kate, meanwhile, plans to focus on her official duties and wait for the storm to pass. Katie Nicholl says, 'She has an unwavering sense of duty and that's key to her popularity. Kate knows her role is to support the Queen, her husband and make the royal family look good on the world stage. She has always been the perfect royal ambassador and never puts a foot wrong.' Time will only tell whether this rift with Rose can be mended, but one thing is for sure: Kate and William will be ensuring that their social circle is made absolutely watertight to avoid further scandal. 'They are as tight a team as you can get, but this has rattled them,' says the source. 'Kate will weed out anyone who casts a shadow over their happy family unit.'
See what I mean? There's been a very concentrated effort to big-up (embiggen?) Kate over the past year, like SHE was the one just joining the royal family, like she was the one who needed to be hyped and flattered and praised and fluffed. I've been thinking this whole time that the movement to embiggen Kate was just because of Meghan's presence, but what if the whole thing was also about Rose Hanbury? What if people are fluffing her up because William's affair has been an open secret in Norfolk?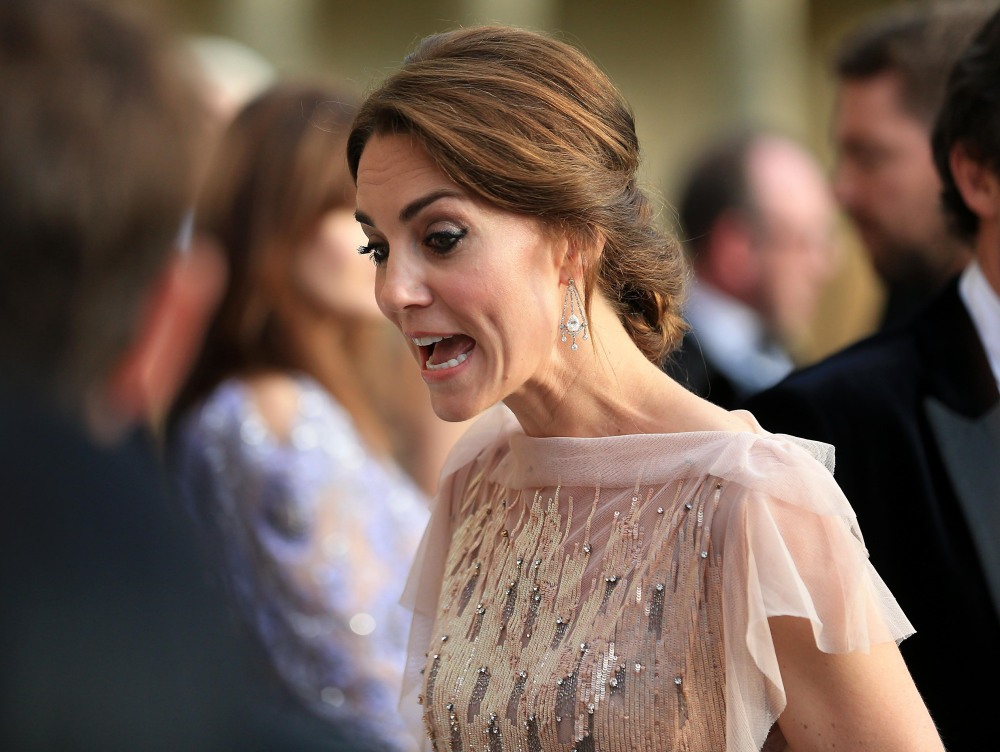 Photos courtesy of Avalon Red.