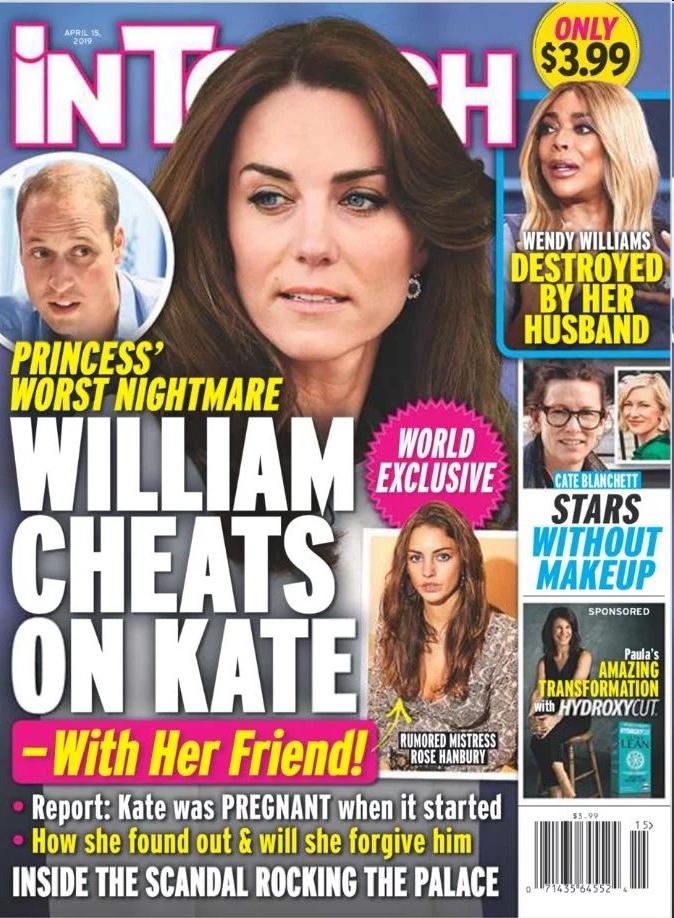 As we discussed last week, In Touch Weekly put the whole Rose Hanbury-Duchess Kate feud on their current cover. At first, the story of the feud just felt like a general falling out between friends and now "rural rivals." But soon enough, there were whispers of an affair between Rose, the Marchioness of Cholmondeley, and Prince William, and the affair was cited as the reason for Rose and Kate's falling out. In Touch Weekly leaned into those whispers and claims that the gossip going around the Turnip Toffs is that William and Rose had an affair while Kate was pregnant with Prince Louis, which would have been late 2017 and early 2018. In Touch also says that Kate is all kinds of torn up about it. Some highlights:
On the reaction from the Cambridges to the initial report of Rose & Kate's feud: "The royals rarely let the press ruffle them and much worse stories have been written about them," explains the insider. "So many royal watchers have speculated that their reaction means something is up."

What IS up? According to speculation in posh circles, it's really bad. "There are rumors that William had an affair and could have cheated on Kate while she was pregnant," a palace insider says, explaining that whispers started over a year ago, before Kate gave birth to Prince Louis in April 2018. And when Kate heard them last fall, says another source, she immediately cut ties with Rose.

Kate's worst nightmare: "It's not surprising the rumors about William and Rose finally leaked to the public – something as big as this can't be kept a secret forever," says the insider, addition that the whole ordeal is "Kate's worst nightmare."

How Kate has reacted: Kate was humiliated and she "was told William has carried a torch for Rose for years – he's raised eyebrows with his comments about her grace and beauty and even confided to pals that she was 'the one who got away.' Kate immediately confronted him, demanding to know the truth about his relationship with Rose but he just laughed it off, saying there was nothing to it."

Kate feels threatened: "Kate is suspicious when she thinks about himflirting with Rose, and envious." Kate, a commoner, feels especially threatened because of Rose's posh background, notes the insider.
[From In Touch Weekly, print edition]
The rest of the story is some royal fan-fiction about how the Queen would react if the affair story is true (the Queen, In Touch claims, would take Kate's side, LMAO) and how Kate would never, ever ask for a divorce. Which is true, I believe – I said during the Waity Years that what William did was set up Kate so that she would never be in a position to act as Diana did, as the justifiably wronged woman who never knew what she was in for. William showed Kate what their relationship would be like from the start – that he would run off and see other women, sometimes discreetly and sometimes indiscreetly, and then he would see if Kate would stick around. She always stuck around. When they broke up in 2007, he was the one who wanted time away from her, not the other way around. That's just the way William and Kate exist – she's in it to win it. It being the Queen Consort title. She'll put up with anything to win.
Now, all that being said, I don't honestly believe that Kate is completely torn up about it if there is an affair. She would care, obviously, and she would be upset, but I would argue that she's probably more upset about the gossip than the alleged affair. I just think Kate has been trained, over the years, to look the other way. She doesn't believe an affair is a dealbreaker.
Oh, and In Touch's sources say no one would be surprised if Kate got pregnant again to "save her marriage." Everything really is aligning for a Cambridge 2020 baby.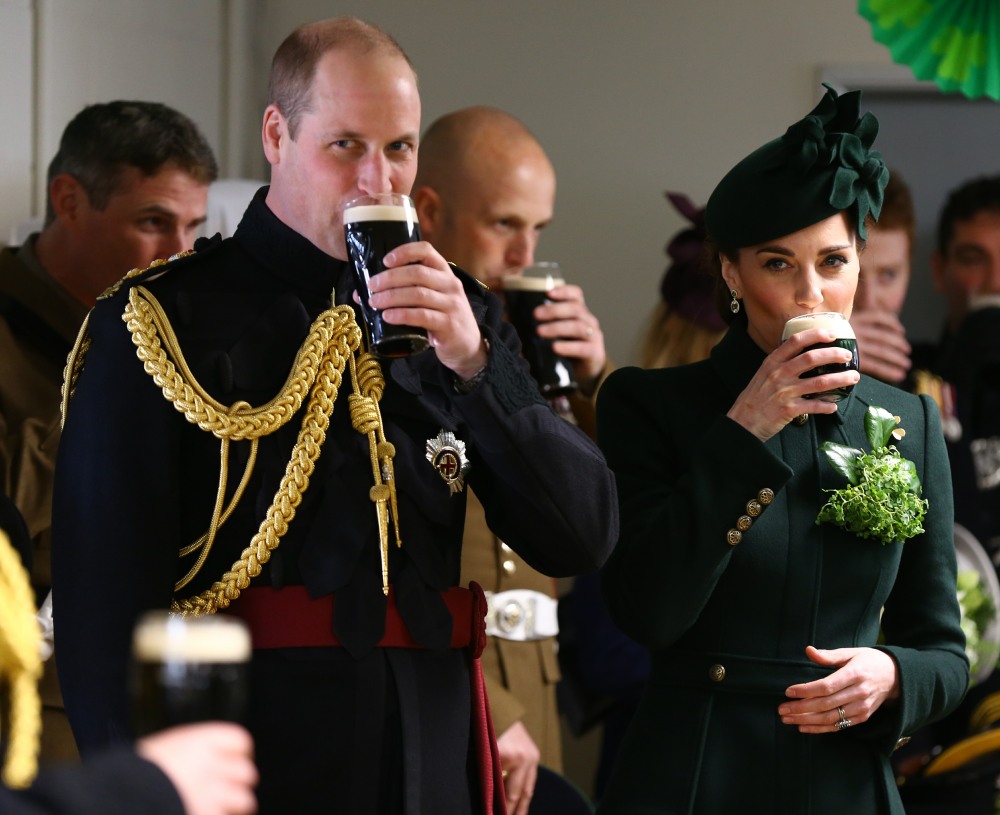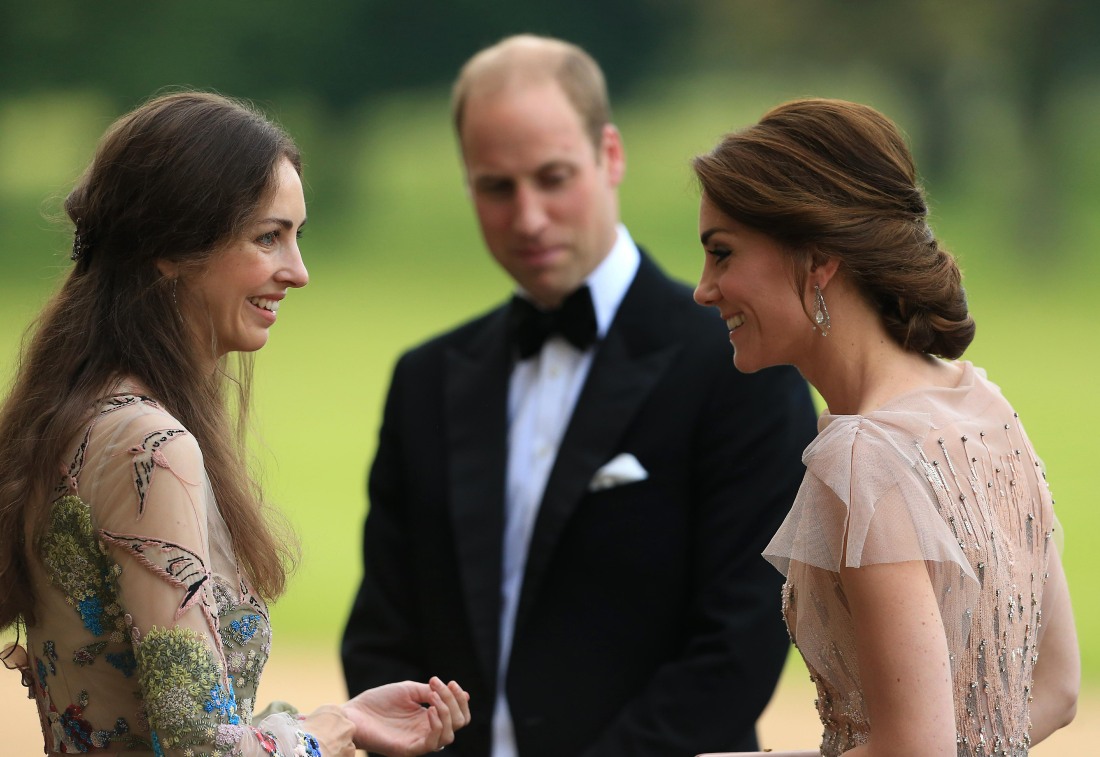 Photos courtesy of Backgrid, WENN and Avalon Red.