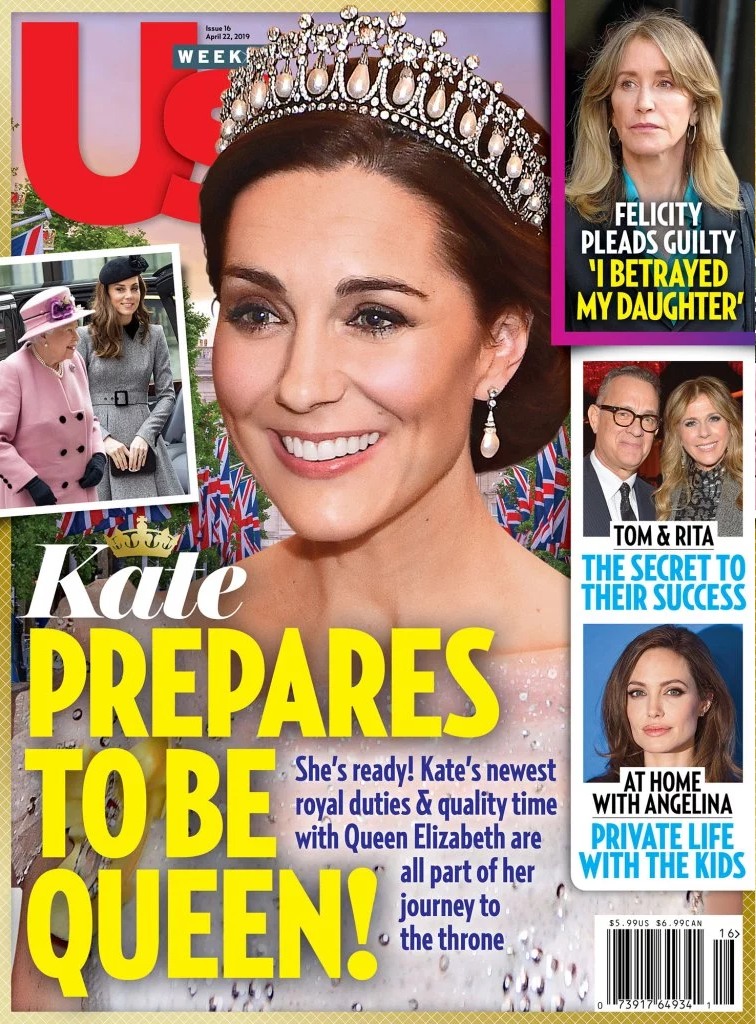 Once you realize and understand the Embiggening Kate movement, you can't unsee it. For the past year, the Duchess of Cambridge has arguably enjoyed the best press of her life. We can debate why that is – perhaps the open secret of William's alleged affair, perhaps the presence of the Duchess of Sussex – but it's really happening and Kate's image is being whitewashed even more than before. Suddenly, Kate "has never put a foot wrong" and she's "always behaved perfectly." Suddenly Kate is constantly given the title Future Queen, like that's going to happen next year or something. Queen Elizabeth II is still kicking around, and Charles and Camilla are next. It will be years. But enjoy this sugary piece of fan-fiction from Us Weekly's cover story this week:
Queen Elizabeth II and Duchess Kate's first-ever solo outing together at King's College London in mid-March was designed to prepare the Duchess of Cambridge for her next big role: Queen Kate.

"Kate's been taking on new responsibilities little by little over the last few years, so it won't be a shock when the time comes," royal expert Rebecca Long notes exclusively in the new issue of Us Weekly. "William and Kate are the favorite royals to take the crown in many generations, so the people of the U.K. are very excited about it."

Kate, 37, is as well — and the queen, 92, has made sure to put a personal touch on the future monarch's training.

"She's really taken Kate under her wing," a source tells Us. "The two of them will often spend hours discussing royal life and the future of the monarchy."

As for what Kate, 37, and Elizabeth, 92, do to strengthen their kinship. "Sometimes they'll casually catch up over afternoon tea," the source continues. "But other times, they'll have more formal meetings, where the queen will give intense one-on-one training about taking on the crown."

Though Prince William's father, Prince Charles, is set to take over as king once Elizabeth retires, the Duke of Cambridge, 36, will be crowned upon Charles' retirement. At that point, Kate's title will also change.

"It's taken a long time for Kate to get to where she is today," adds a second insider, "but she's ready."
Narrator's voice: "Kate was not, in fact, ready." I mean, are we really pretending that Kate could seamlessly become Queen right now, that's she's "ready" to be Queen Consort? Of course not. You know who IS ready? Carole Middleton. But that's a conversation for another time. Personally, I don't even believe that the Queen has "taken Kate under her wing." I'm not saying that as a diss on Kate either – I think William doesn't want Kate to get "Queen lessons" or to take direction on royal life from anyone other than himself and Carole. The Queen might even want to do more for Kate or help her out more but William won't really allow it. Sigh…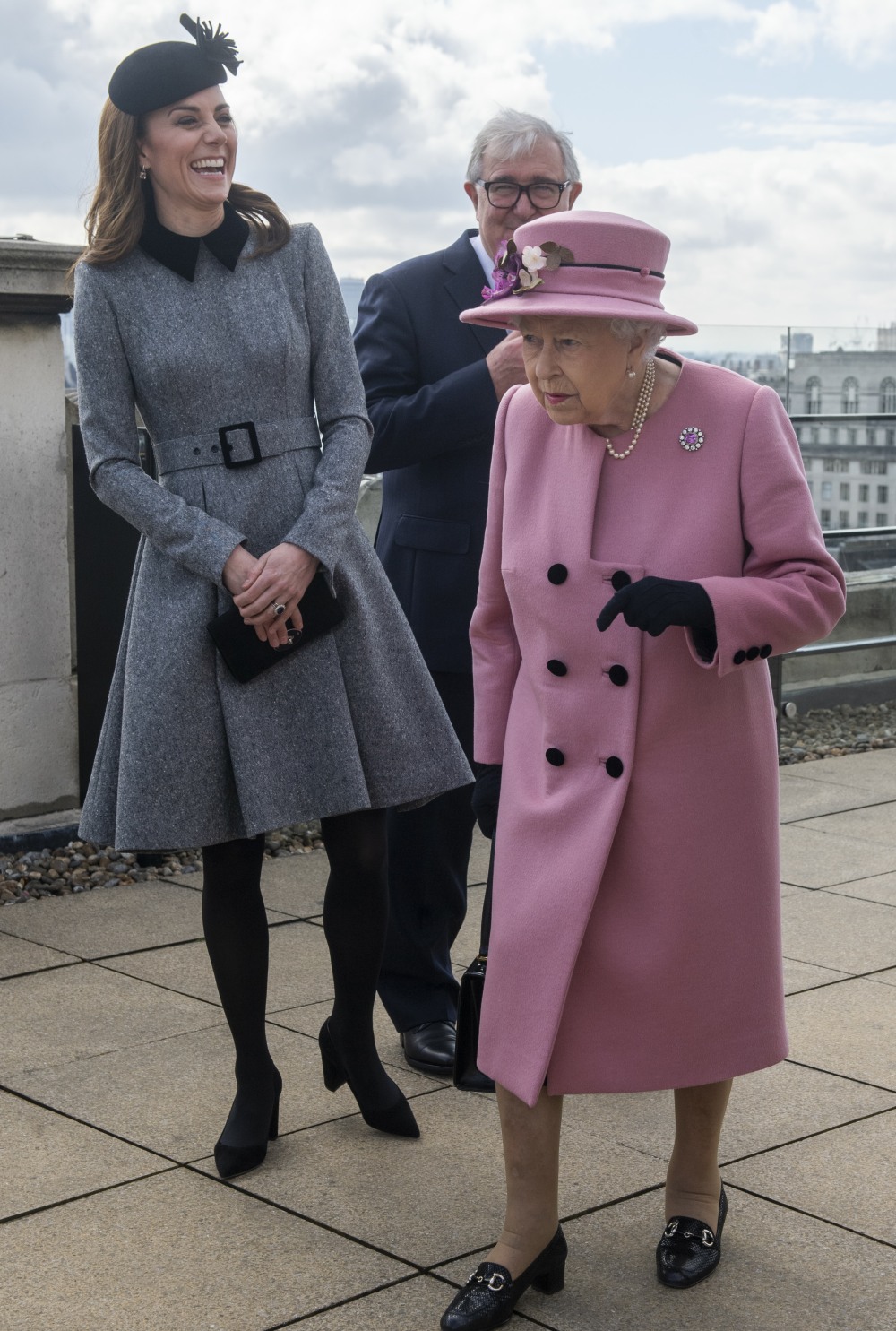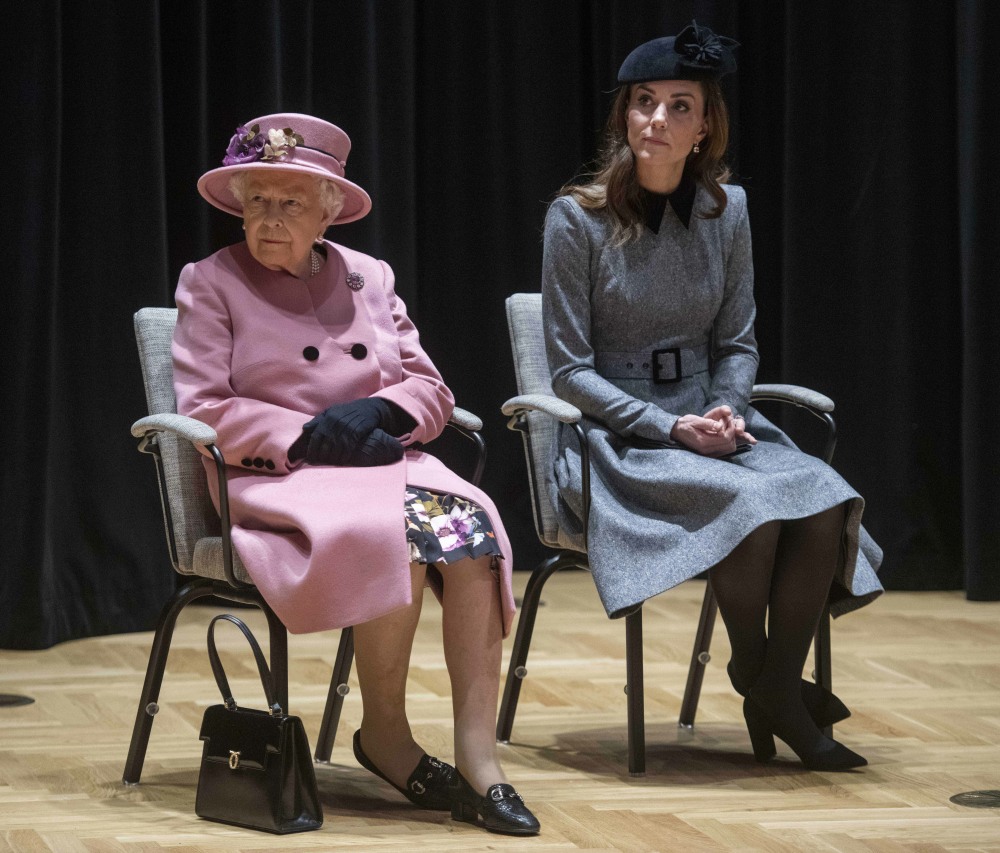 Photos courtesy of WENN, Avalon Red.