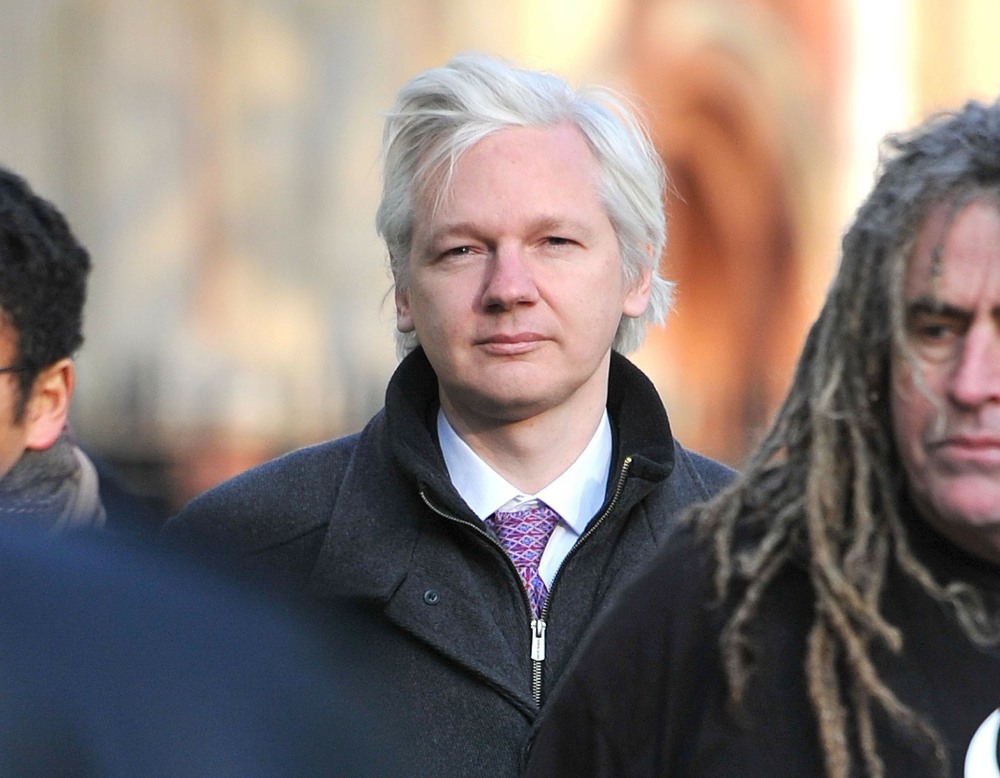 I used to hate-admire Julian Assange, back in the day. I thought he was a bold truth-teller who had some kind of unconventional set of principles. But nowadays, I just think he's a racist shill for Russians. He either knowingly chooses to be a tool of the Russian propaganda machine or he doesn't care about being used because his principles have become twisted beyond belief. Assange has been in the Ecuadorian embassy in London for years – Ecuador gave him asylum in 2012. For years now, Ecuador has made noise about how this cannot be a permanent situation and they are no longer happy with Assange living in the embassy indefinitely. For years, we've heard that they were on the verge of revoking his asylum and expelling him from the embassy, regardless of the consequences. Well, it finally happened.
London's Metropolitan Police confirmed on Thursday that they had arrested WikiLeaks founder Julian Assange at the Ecuadorian Embassy in the British capital. The arrest came after Ecuador dropped Assange's asylum status, effectively evicting him from their embassy. Assange hadn't left the embassy since August 2012, fearing that if he stepped off Ecuador's diplomatic soil he would be arrested and extradited to the U.S. for publishing thousands of classified military and diplomatic cables through WikiLeaks.

The police said Assange was detained "on a warrant issued by Westminster Magistrates' Court on 29 June 2012, for failing to surrender to the court" and taken to a central London police station "where he will remain, before being presented before Westminster Magistrates' Court as soon as is possible."

Video captured by Russian news agency Ruptly showed police removing Assange, 47, from the embassy on Thursday in handcuffs. His hair appeared to have grown significantly longer and whiter since his last appearance, and he had a long grey beard.

The police said they were "invited into the embassy by the Ambassador, following the Ecuadorian government's withdrawal of asylum." Ecuador's government said it had dropped it's protection of Assange, "for repeatedly violating international conventions and protocol of coexistence."
Everything is moving fast now – clearly, Ecuador worked out a deal with the British government, if not the Brits AND the Americans. Ecuador revoked asylum, invited British police in (on what was technically Ecuadorian soil) and allowed Assange to be arrested. Now American journalists are being tipped off that American authorities plan to seek extradition in connection with "sealed federal charges filed in the Eastern District of Virginia. Assange's lawyer has also confirmed a US extradition request." The sealed charges are likely in connection to the Chelsea Manning hacking, but honestly, Assange and Wikileaks have been involved in other plots in America, including the Russian campaign to elect Donald Trump.
Update: Yeah, Assange is already being charged in connection with the Chelsea Manning hacking.
Just In: The Justice Department says that Assange is being charged for assisting Chelsea Manning in hacking.

"Assange engaged in a conspiracy with Chelsea Manning to assist Manning in cracking a password stored on DOD computers connected to the Secret Internet Protocol Network" pic.twitter.com/DBs3pN4uGm

— Yashar Ali 🐘 (@yashar) April 11, 2019
Also I hope someone in the embassy takes care of Assange's cat. The cat is innocent.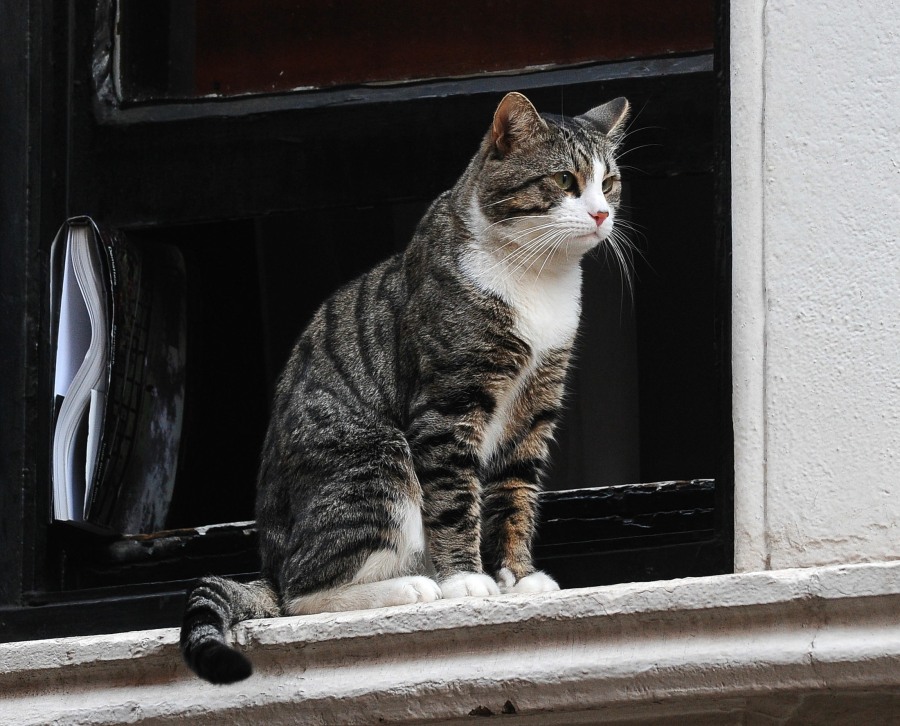 Photos courtesy of WENN.