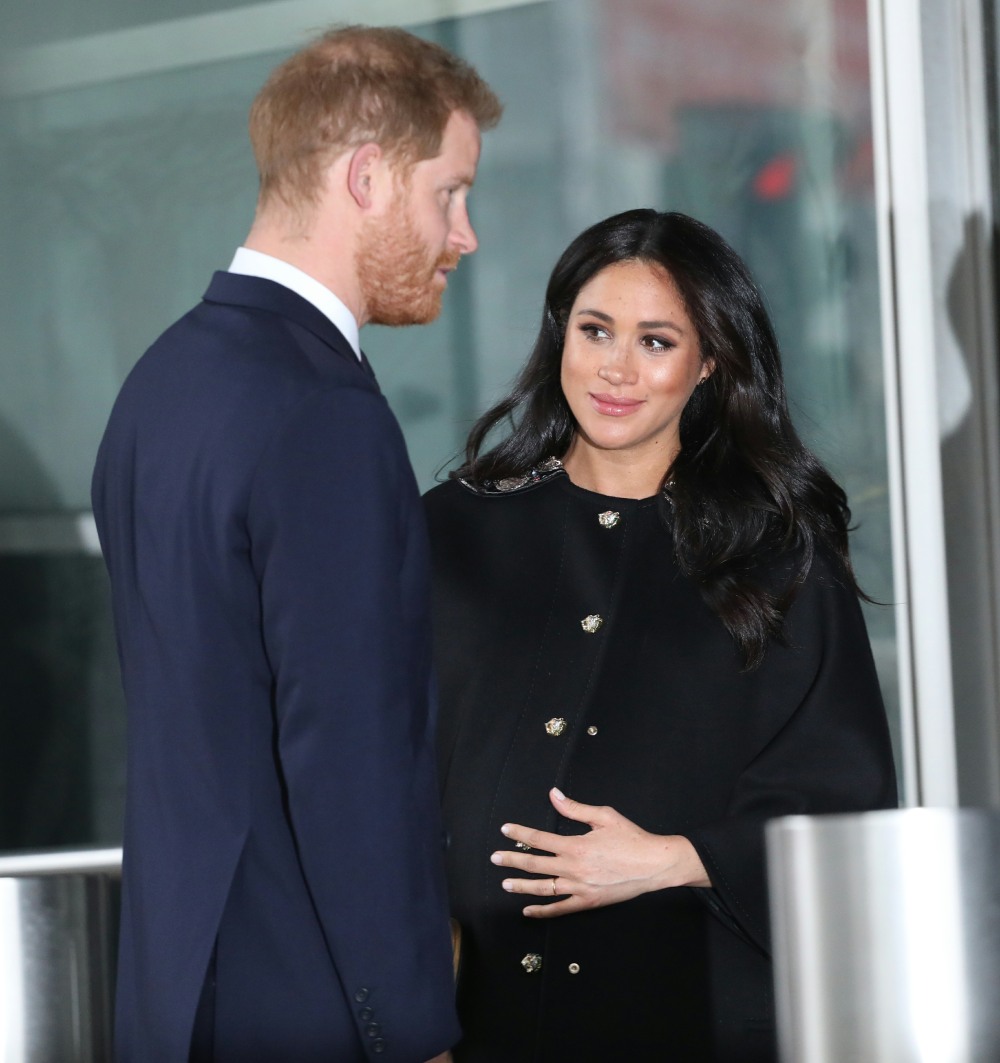 There is still confusion (on my part) about what will actually happen media-wise when the Duchess of Sussex gives birth to little Polo Baby. I didn't find the Sussexes' media announcement all that helpful yesterday – they're clearly trying to tamp down expectations and hype, and they clearly want to have a different kind of delivery/labor than the Cambridges. Some royal reporters have the translation of the Sussexes' cryptic media release, and I'm assuming they're getting this from the new Sussex communications team. The Daily Mail says we'll be informed when Meghan goes into labor, and then there will be a second announcement hours after the baby is born, where we'll learn the gender, weight and place of birth. Two days later, Meghan and Harry will pose for photos with the baby at Windsor Castle, or on the grounds of Windsor. Vanity Fair says that Meghan and Harry will only do a Windsor photocall when they "feel ready" but "there is no time limit" and it will depend on how Meghan is feeling postpartum.
As for the Windsor photocall and the Sussexes move to Frogmore, apparently staff at Windsor are completely pissed off that they no longer have access to a parking lot which somewhat overlooks the back garden of Frogmore Cottage:
Prince Harry and Meghan have infuriated Royal Household and staff members at Windsor by banning them from using a car park — because it overlooks their new home. A source said: "Everyone's calling them NIMBYs, meaning not in Meghan's back yard!"

Royal Household staff at Windsor have parked there for decades. Low-paid staff now face having to fork out up to £10 a day on parking. They have been urged to use the King Edward VII public car park on the other side of Home Park — a lengthy trek from the area around Frogmore Cottage where many work. Servants and members of the household have been used to parking their cars near the property to play golf, cricket and bowls at the royal club. But they were told that from April 1 they could no longer use the site and other access points without permission from the Windsor Castle Superintendent.

A royal staffer said: "To say we're upset and annoyed is a massive understatement. We can only assume that Harry and Meghan don't want to look out of their window and see cars coming and going and members of staff walking into the club."

Last night a senior source at Windsor Castle insisted Harry and Meghan had not demanded the change. They said the car park would not be closed entirely but confirmed fewer people would be able to use it. They added the decision was made as a result of a review by the Superintendent of the castle. But the staffer insisted: "We are being told to use a public car park — but it's a long way. Some permits will be issued but not everyone will get them."

The "Changes to Windsor Castle and Home Park access" were posted on royal notice- boards late last month — just days before Harry, 34, and Meghan, 37, moved in. The source added: "It's one thing to want privacy but this seems selfish and won't endear Harry and Meghan to the staff. Everyone has started calling them Royal NIMBYs, meaning not in Meghan's back yard! The fear is that soon we will be told we can't play cricket or bowls either and the clubs will die out — it's outrageous."
Jesus, is there anything they won't blame Meghan for? Do you think a heavily pregnant woman marched into Windsor Castle and demanded that a parking lot be shut down permanently? Really? Isn't it far more likely that whatever this parking lot beef is, it's a temporary thing until they can get a privacy fence or privacy hedges or something? Or that it might just be a temporary thing solely around the birth of the baby? Good lord, I hope the employees at Windsor Castle understand that they're the ones who look like massive a–holes, not Meghan.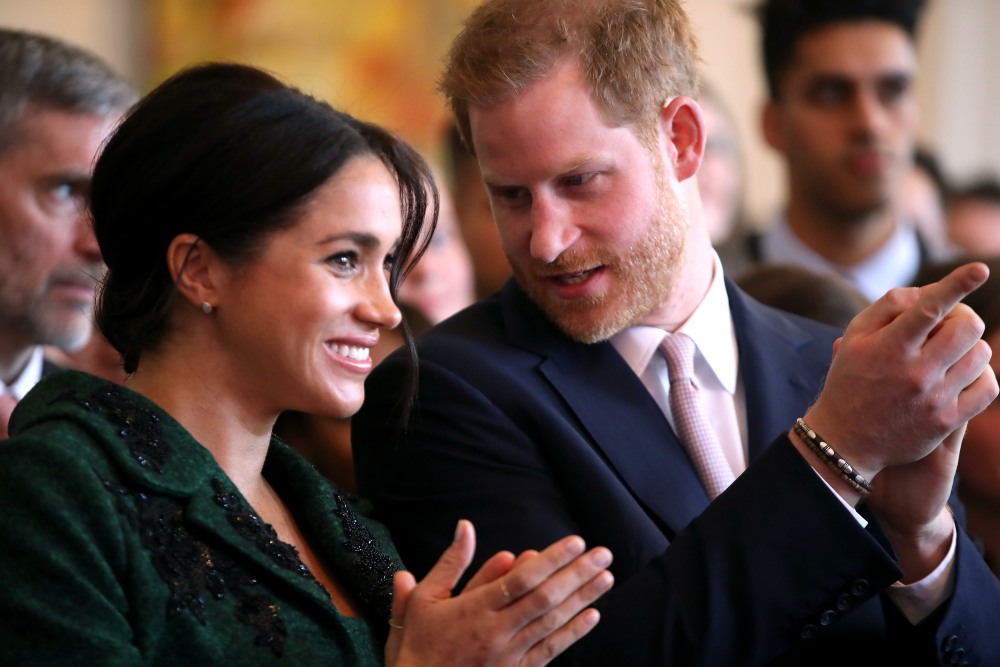 Photos courtesy of Avalon Red. WENN.