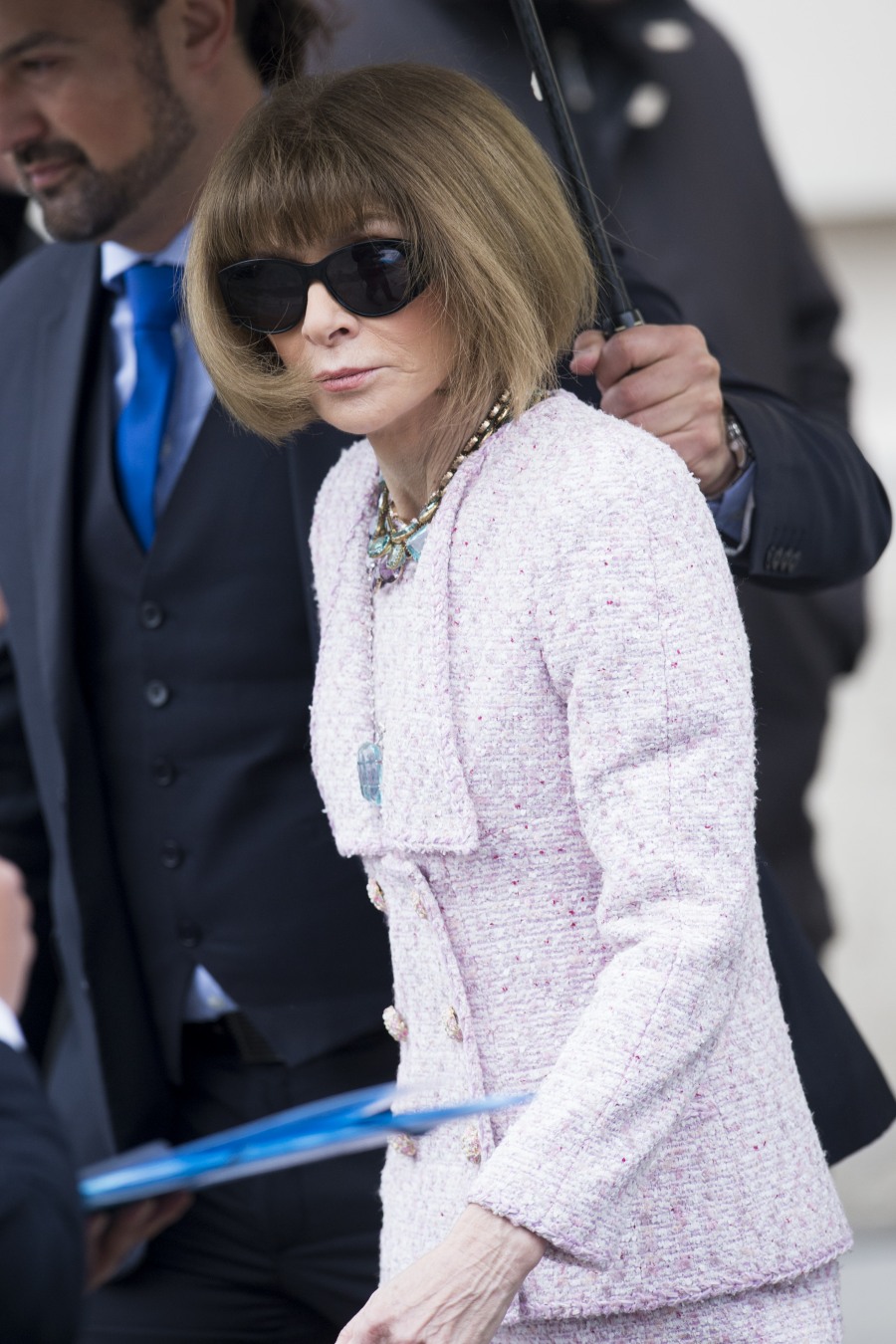 Anna Wintour is a big fan of the younger duchesses, Meghan and Kate. Wintour is also a big fan of the Queen, but I think Anna's interest in hyping Meghan and Kate is more of a practical and editorial decision: she wants to leave the door open for either woman in case they want to appear on the cover of American Vogue. Stranger things have happened – Kate did British Vogue, and I could totally see Meghan appearing on American Vogue at some point. The British tabloids would be in utter meltdown if and when that happens. LOL. Anyway, Wintour appeared at Tina Brown's Women in the World Summit and she was asked about Meghan's style specifically. Anna's a fan. Anna is hyping the hell out of Meg.
Wintour on having a signature look: "I think that's an entirely personal decision … It's probably an easier decision to wear the same thing every day and not have to be concerned. Maybe it's a little bit boring and time to change."

She's been thinking about suits: "I've been thinking a lot about suits recently so … thank you to the Duchess of Sussex!"

On the Sussexes' South Pacific tour: "When she went on that trip to Australia and New Zealand, she was very respectful in choosing a lot of unknown Australian designers to wear, which was great. But I think, more importantly, she's really bringing modernity to the royal family in a way that is inspiring."
If I'm reading into Anna's comments, I would say that she probably recognizes that Kate has done things for a lot of established labels but Kate hasn't really done much for FASHION in general. I think that's the way Anna sees Meghan – as someone who can be a changemaker in fashion conversations, someone who can do things differently and wear pantsuits and little-known designers and change the way women dress for a generation. Maybe.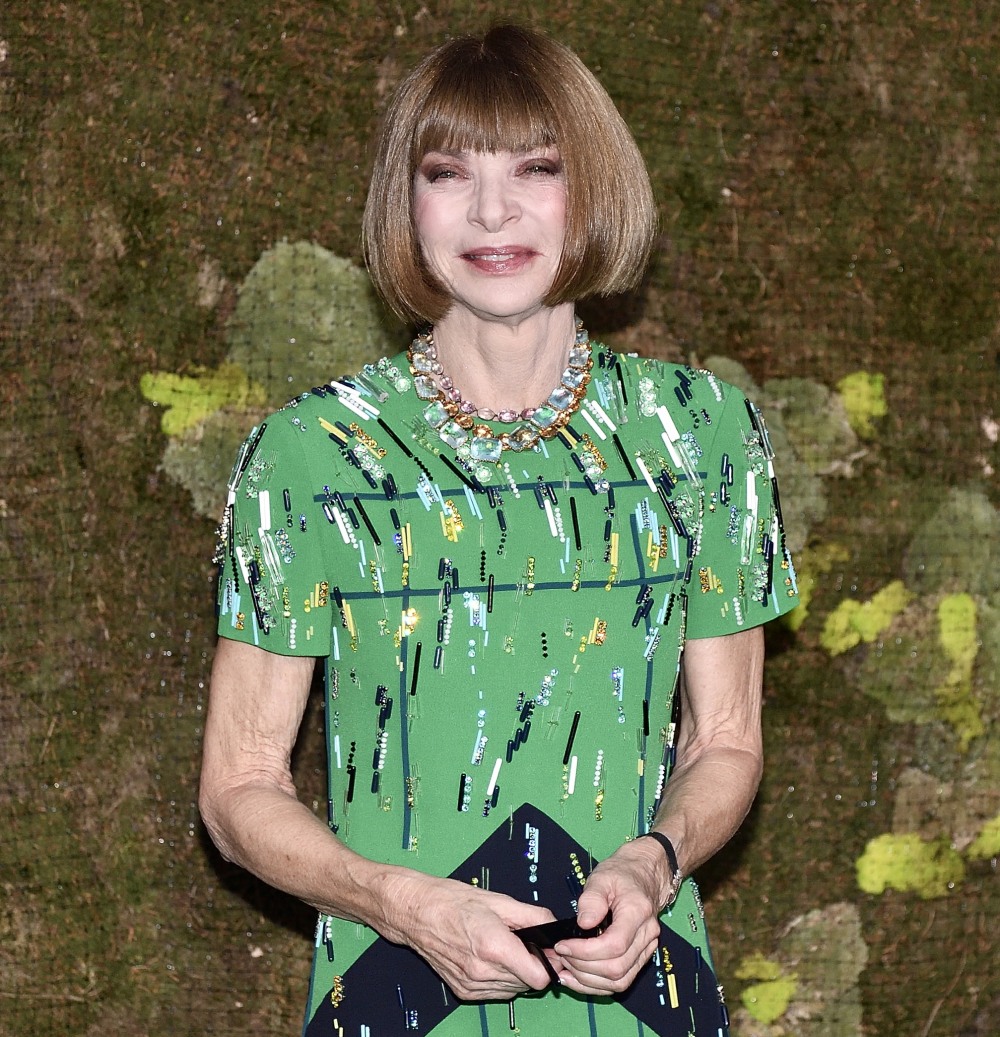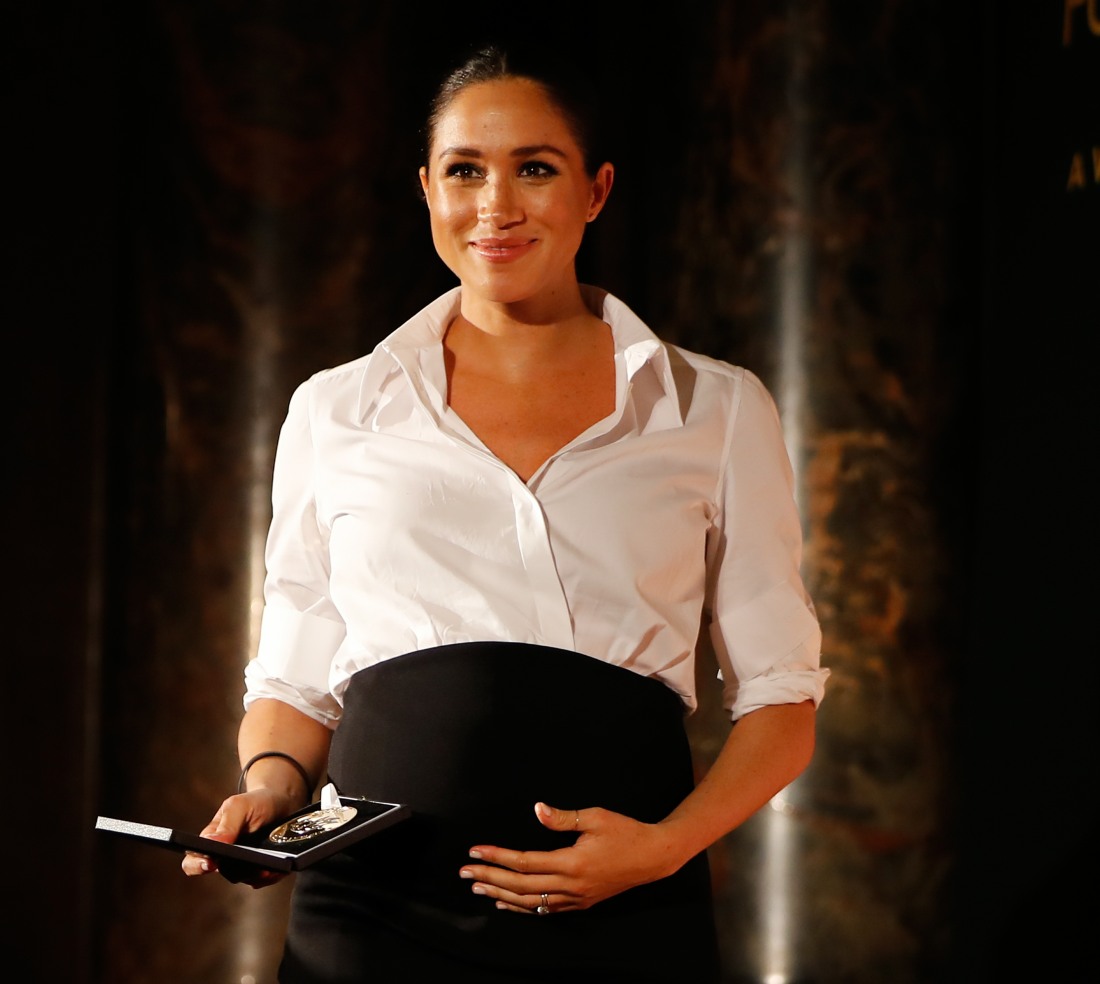 Photos courtesy of Avalon Red.