Embed from Getty Images
You probably noticed that I've been reporting on more interviews lately. It's fun to see the late night interviews. Celebrities get about 10 minutes to tell a couple of stories and they usually deliver. Plus they're all on YouTube now. Timothy Olyphant was recently on both Late Night and on Conan, where he copied Conan's entire look. It turns out that Timothy and Conan are close friends and that they hang out together a lot. They had a great rapport and it was fun to watch. On Late Night Timothy seemed a little tipsy or maybe high, although he said he hadn't taken anything, and he was just hilarious. He said that ever since California legalized recreational weed he's been taking edibles a little bit to deal with his job. He's trying to take it easy but it does make it more tolerable. Once his dog got into the edibles and got stoned, but the veterinarian seemed familiar with that and acted like it was no big deal.
On how he started doing edibles
In California weed is legal. In New York it's not legal, it took me by surprise. California is ahead of the curve on the weed thing.

My wife, we are not weed people, came home the other day and announced that she went [to a marijuana store] and got some stuff. They said 'what would you like' and she said 'I would like a glass of wine without the calories.'

He took one before doing press
I had to do some press the other day. Hollywood foreign press. Don't get me wrong, I'd love to be nominated, but those people are batsh-t. I went to go speak to them. I got to go do press from 10am to 4pm. I don't want to drink all day but I still got to get through it. I [ate] one. The interviews haven't come out yet but I feel they went great.

On his dog eating his edibles
When they legalize they say "people will figure it out." Listen NY, because it's coming. They [have] these little things that look like gummy bears. They don't tell you that dogs don't know it's drugs.

Little Bruno [ate] six. If you ever ask yourself if [they will be surprised] if you show up to a vet clinic with a stoned dog, they won't. He will be like the third dog that showed up high. They will be like "no we had a boxer here earlier today way more stoned than that. Come back in 45 minutes he'll be fine. We'll give you a brochure when you leave." They've printed a brochure. That's how common it is.
[From Late Night]
I wish marijuana was legal in my state. From what I've read it's effective for pain, it's less addictive and there are less side effects. I wouldn't go on it long term, but it would be a better alternative to prescription pain medication after getting surgery for instance. Of course when it's legal you also hear stories like this about pets overdosing on it.
I was over one of my friends' houses when her dog ate two pills I left out on the nightstand. It was a cocker spaniel and apparently some of them will just eat anything. The veterinarian had medicine to put in the dog's eyes that made her vomit. I would imagine they do something similar for stoned dogs to get it out of their system. (I told this story already in a post about Kathryn Hahn's dog eating underwear so forgive me if you've heard it before.)
Also THE DEADWOOD MOVIE IS COMING TO HBO MAY 31st!! I am so freaking excited for this! Timothy said he's seen it and "couldn't be more proud of it" and he was so effusive about working on that show.
Here's the video of him on Late Night talking about his dog and the Deadwood movie! The other part, where he explains how they started doing edibles, is here.

He looks high in some recent photos. He is such a beautiful man.
Embed from Getty Images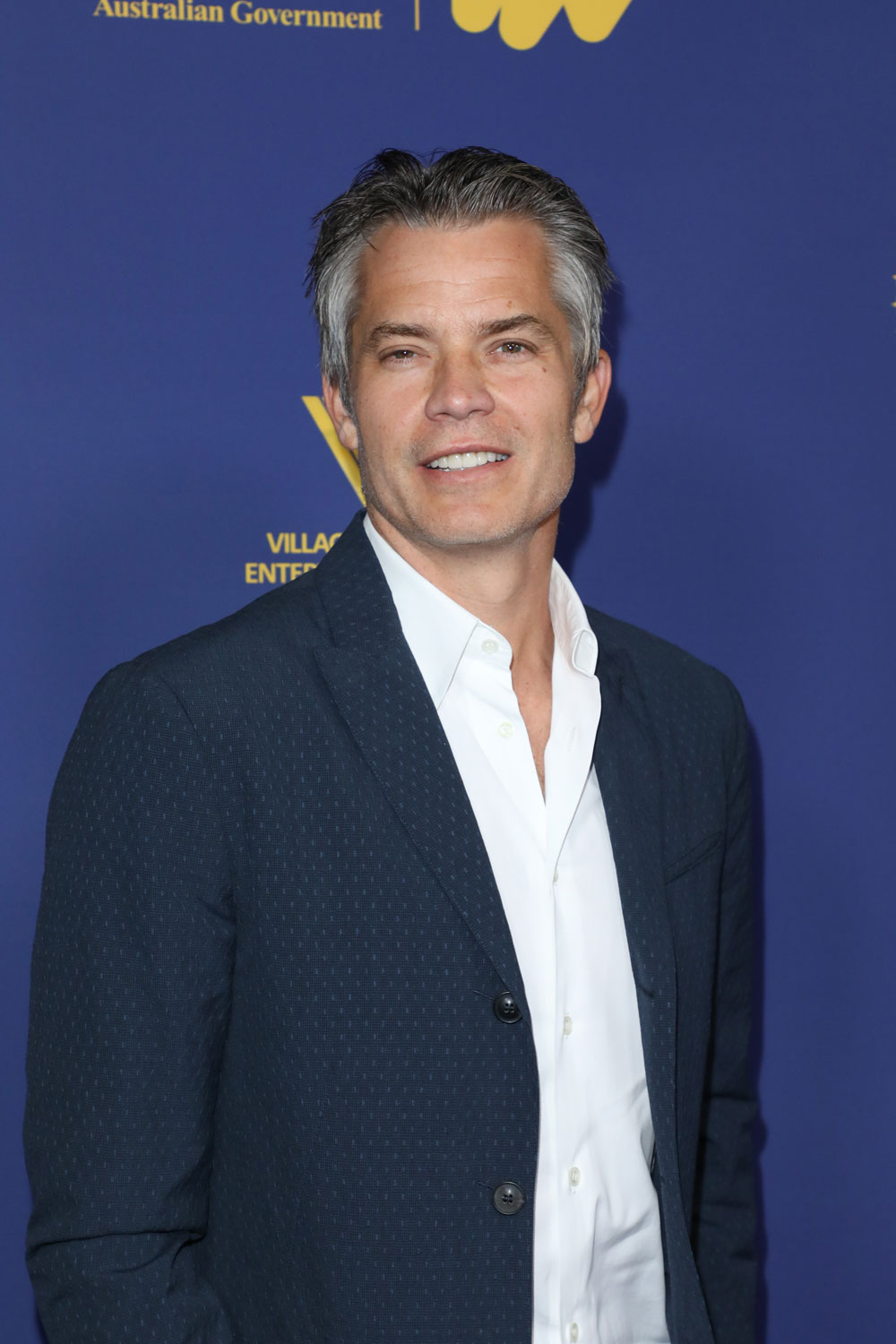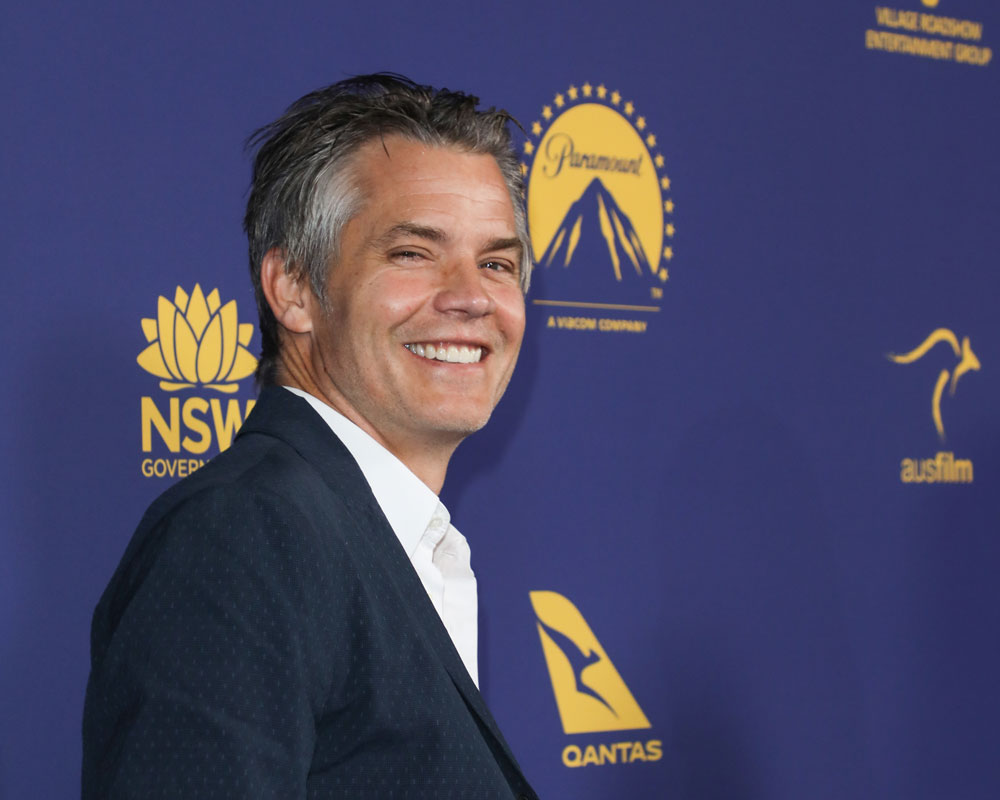 Photos credit: WENN and Getty