This week, Kim Kardashian posted this ad for KKW FRAGRANCE X KYLIE, her new perfume which is a collaboration between her label and Kylie Cosmetics. The collab has been months in the works – I remember Kim and Kylie both low-key hyping the collab for a while. My assumption is that they had the launch date all set up weeks ago too. But then last Friday, Taylor Swift made everything about 4/26 and how she's probably going to drop a single two Fridays from now and blah blah blah. Look at the date of Kim's fragrance launch. Yeah. Is it a thing?
Kim Kardashian West may have "moved on" from her infamous feud with Taylor Swift, but some fans think the reality star is still holding a grudge. On Monday, Kardashian West, 38, announced her newest, highly anticipated KKW Fragrance launch: three lip-shaped perfumes created in partnership with sister Kylie Jenner.

"No one understands how I am for this because I have been a true fan of Kim's fragrances since the first one she ever dropped," Jenner, 21, said on Instagram Story. "I am obsessed and I just can't believe I have my own. Thank you Kim for letting me do this."

The three scents, which feature notes of red lotus blossoms, liquid amber and peony, drop on April 26, and fans quickly started speculating that Kardashian West may be trolling Swift with her launch date. The pop superstar, 29, surprised fans just last week by dropping huge hints that her new music will drop on April 26, which has already been dubbed "Taylor Swift Day" by diehard fans. Swift swapped her Instagram, Twitter and Facebook photos to portray a pastel sky and clouds and included the date "4.26" in her bios. Her website also now features a countdown clock.
Someone will have to go through the RECEIPTS to discover which woman decided to launch their sh-t on 4/26 first. I suspect Taylor has been planning it longer, but I would also argue that Kim and Kylie set the date for their launch well before Taylor announced her thing. So is Kim actively trolling Lady Snake? I doubt it. But I also doubt Kim minds that she's got something to promote on the same day as Tay-Tay. Also: can you believe all of the stuff that's happening in the next four weeks? 4/26 is also the release of Avengers: Endgame, plus we've got Game of Thrones drama for the next five weeks, plus the start of the European clay court season OMG. Met Gala on the first Monday in May, and at some point, Baby Sussex.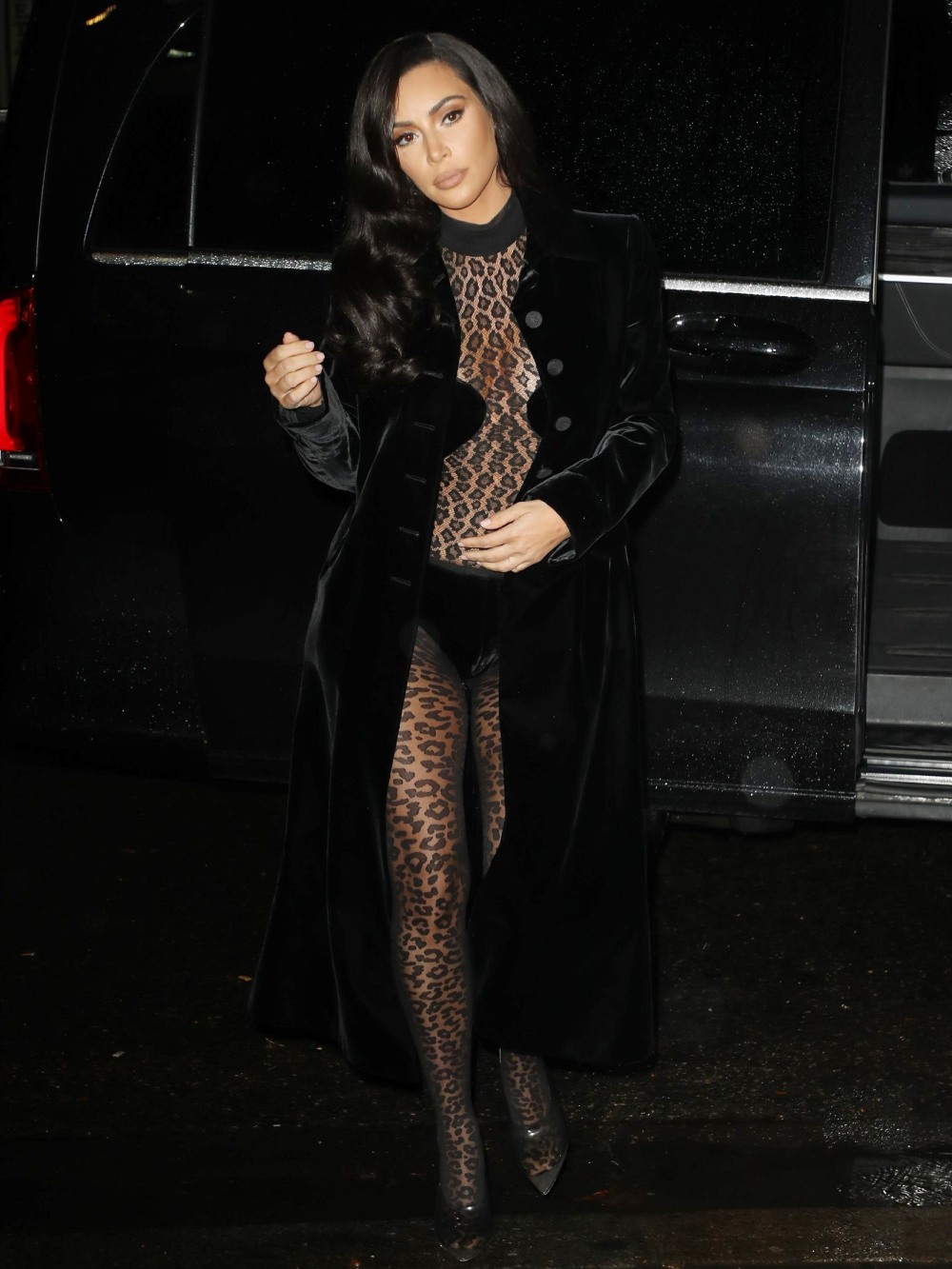 Photos courtesy of Backgrid, Getty and Instagram.