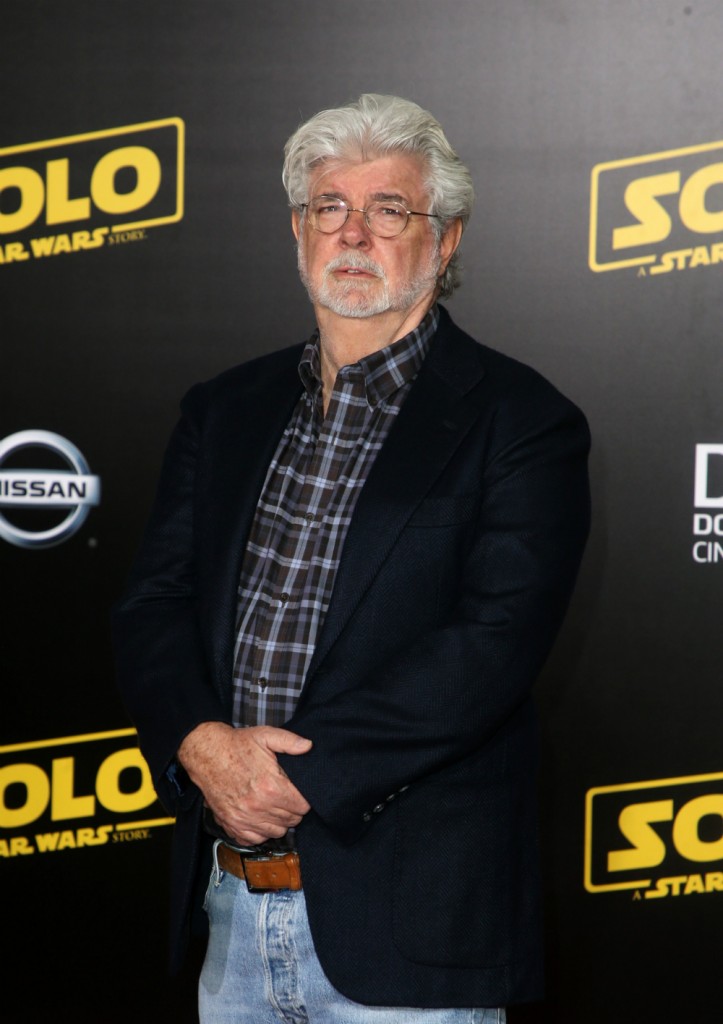 Oh my god, I can remember when we were celebrating the 20th anniversary of Star Wars: A New Hope. We can't possibly be at the 20th anniversary of The Phantom Menace?! But here we are. Last Monday, the film's creator, George Lucas, filmed an introductory video for the anniversary panel in Chicago. He not only praised the film, which he said is his favorite, but also that his favorite character out of ALL of his Star Wars characters was Jar Jar Binks. So not Lando Calrissian, not General Leia, not Han Solo, not Darth Vader, but the lanky-limbed, reptilian rabbit-platypus with enunciation problems.
Jar Jar Binks is widely considered one of the weakest characters in the entire "Star Wars" franchise, but George Lucas doesn't seem to care. In a pre-taped video message that aired during Star Wars Celebration ahead of the 20th anniversary panel for "The Phantom Menace," Lucas once again surprised fans by naming the polarizing Jar Jar as his favorite "Star Wars" character of all time. A source of comic relief in "The Phantom Menace," Jar Jar was inspired by Disney's Goofy and made history as the first fully CGI character in a live-action movie.

"Thank you for coming to the Celebration," Lucas said his introduction video. "['The Phantom Menace'] is one of my favorite movies and of course Jar Jar is my favorite character. Ahmed [Best], you did a fantastic job. It was very, very hard."

Lucas continued. "Also for John Knoll and all the guys at ILM, I made it impossible for them. We broke a lot of ground. We were using test equipment but it was the beginning of digital, even though we didn't get to shoot the whole thing digitally, we got to shoot part of it so it was really one of the first digital features and I'm very proud of that. The fans are always such a big part of these films and obviously those of you who are here are the fans of Episode 1 and I love each and every one of you."
I haven't seen Lucas' video so I have no idea how this information was delivered, whether he was being sarcastic or not. Honestly? I think he was serious. He's stuck up for Jar Jar before. I think Lucas feels terrible about the backlash the actor Ahmed Best received for the role of Jar Jar. Remember that Best admitted the abuse was so bad he considered taking his own life (he got a standing ovation on Monday). But, as the article mentioned, Jar Jar was the first fully CGI character in a live-action movie. The technical aspect of filmmaking has always been a source of pride for Lucas so I could see him singling out the character on its groundbreaking place in film history. But Lucas also has a history of standing by his work, for better or worse.
In other George Lucas news, did anyone watch the Game of Thrones season eight, episode one Game Revealed? Apparently, Lucas asked to visit the set and ended up directing the part of the parade scene. Cue the new fan theories: Night King = Jar Jar Binks.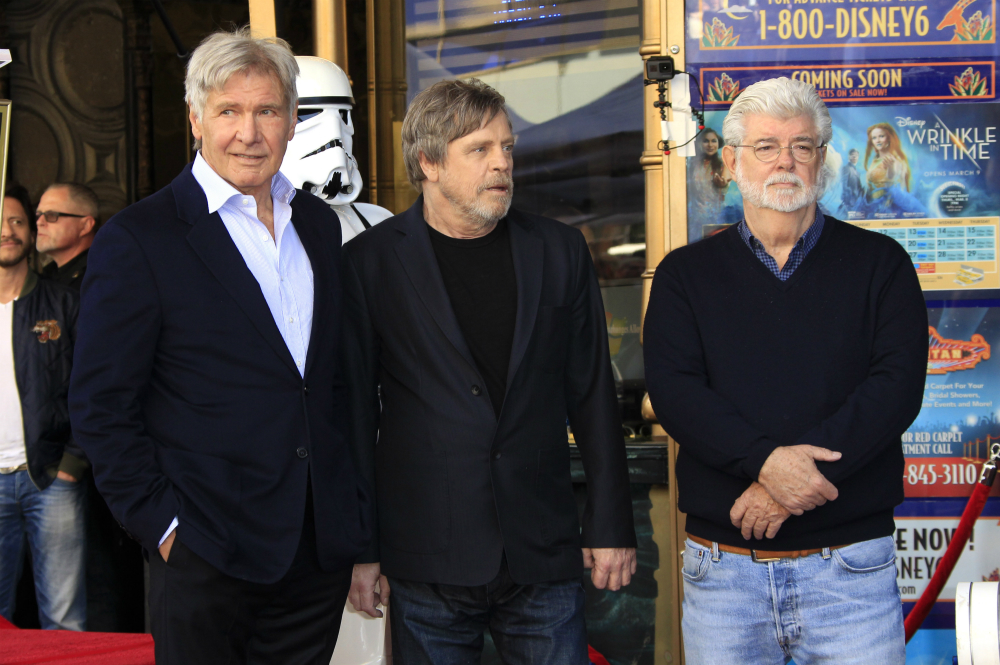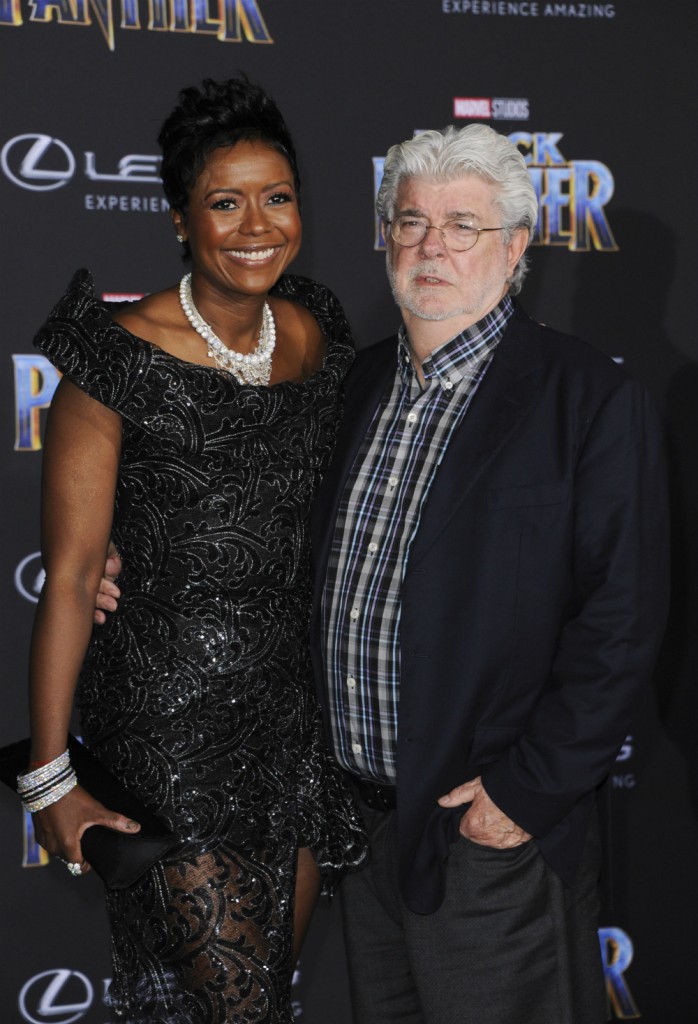 Photo credit: WENN Photos and Getty Images