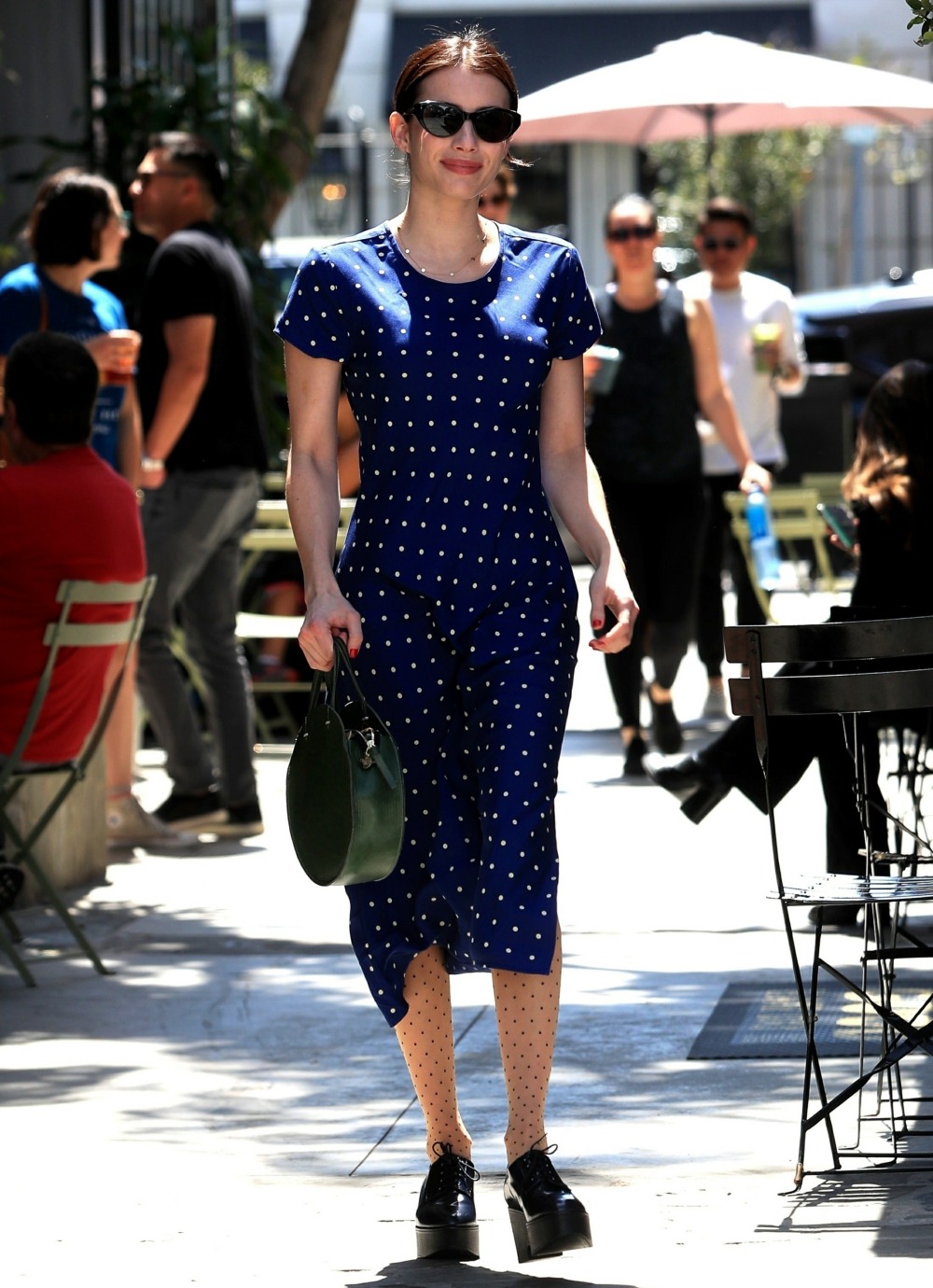 This is a photo of Emma Roberts from a few weeks ago – this is maybe one of the cutest polka-dotted dresses I've ever seen in my life, and Emma completely ruined it with her hosiery and shoe choice. Damn, does this woman have ANY style? Anyway, we've been talking about Emma recently because she seems to have suddenly dumped Evan Peters (yet again, for the millionth time) and immediately jumped off with… Garrett Hedlund. They've been pap'd together a few times, like this stroll from last week:
Over 60 exclusive new pics! Emma Roberts & Garrett Hedlund pack on the PDA: https://t.co/kV8Wu9AqEm pic.twitter.com/WrKInnKAva

— ExtraTV (@extratv) April 10, 2019
The fact that Garrett is willingly participating in this kind of "look at us, we're in a new relationship!" thing bugs me. Especially since it's Emma Roberts, who… well, strikes me as a very high-strung, high-maintenance kind of person, let's say it that way. She was once briefly arrested for assaulting Evan Peters, and she was also "the reason" why Rachel Bilson and Hayden Christensen are no longer together. She "do what she want," yes, but it's weird to me that Garrett is into it. And apparently he IS very into it.
Emma Roberts and Garrett Hedlund aren't rushing things when it comes to their relationship. A source tells PEOPLE the two are taking it slow after Roberts, 28, broke off her engagement with longtime love Evan Peters.

"Emma is newly single and neither she nor Garrett are in the right headspace to be in a serious relationship," says the source. "They're just having fun hanging out and hooking up."

Reps for Roberts and Hedlund did not immediately respond to PEOPLE's requests for comment.
They're not interested in a serious relationship? The pap strolls say something different. But sure, whatever. Maybe this is the game. Does Garrett know it's a game? Is he just having fun and not taking it seriously? I hope so.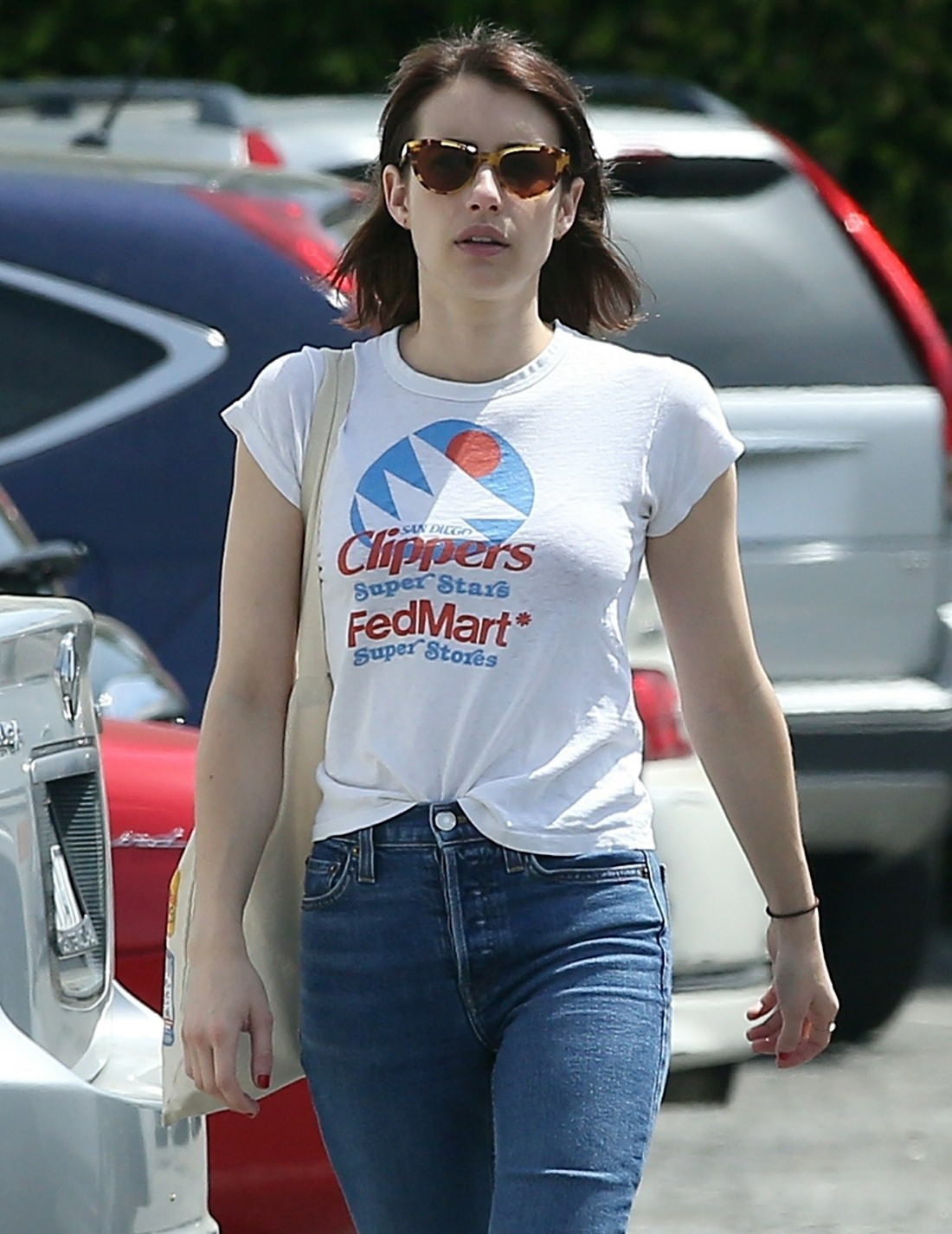 Photos courtesy of Backgrid.