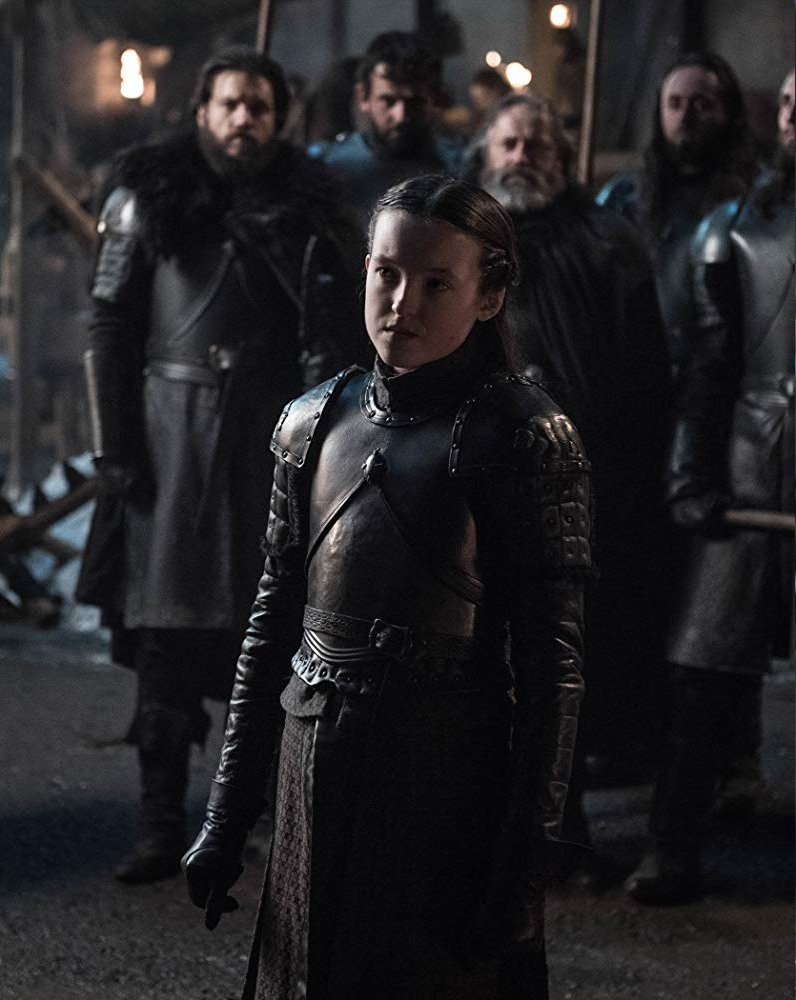 There are a lot of people saying "If Arya dies, we riot," because we all feel pretty strongly about Arya Stark and her journey from precocious tomboy to "assassin badass for a death cult." But because of the death that surrounds her these days, I've made my peace with the idea that Arya might not survive. Instead, all of my Arya-related feelings have been transferred onto Lady Lyanna Mormont, the child-warrior-badass in charge of House Mormont. Lyanna Mormont was amazing from her first ever scene on the show, when she authoritatively spoke down to Ser Davos, Jon Snow and Sansa Stark. Lyanna was also the one to nominate Jon Snow as King of the North, and she was the one who basically called him a foolish bitch for taking the knee to Daenerys. But I didn't know much about the young woman, Bella Ramsey, who plays Lyanna. Turns out, she's only 15 years old and she f–king loves her job. Some highlights from Bella's interview with The Cut:
Whether she was surprised by Lyanna's popularity: "I was. Yeah, I didn't expect it at all. I just turned up, did my filming, and would see what happens. I wasn't sure whether people would like her or not, because she's quite a unique character. But I'm very glad and very grateful that people do like her.

What appealed to her about the character: "I respected her. She was just words on the page, but I really felt a sense of her. I was already rooting for her. She's a badass…I like how strong she is — mentally, physically, personality-wise. I like how she sticks up for what she believes in, no matter the cost or the consequences. I really admire her confidence, how she can just stand up without flinching in front of all those people.

She hadn't even seen GoT when she was hired: "I actually hadn't seen Game of Thrones. Watching it now — I've still not watched it all, but the bits that I've watched — I feel like Brienne of Tarth [is my favorite]. They're kind of kindred spirits. They're both these females who are sticking up for what they believe in and proving that girls can be just as strong as boys, women can be just as strong as men.

Who she wants to come out alive: "I still haven't watched it all because I'm only 15. So I didn't really have a clue what was going on, but I really like Arya. She's little and powerful. There's this great line from the show Matilda: "Even if you're little, you can do a lot. You musn't let a little thing like this stop you."

What lies in store for Lyanna: "I can't really say anything. You'll have to just wait and see.

What she'll miss about playing Lyanna: "I think the opportunity to stand up in front of a load of grown men and shame them. I think playing confident characters also helps with your own confidence. Say you're in a situation where you're feeling anxious or nervous — you can become a character and work through it that way. I'll miss that about her.
When Bella grows up, I hope she eventually sits down and watches the show from start to finish so she can understand just how amazing her character was in this GoT world, and how proud she should be for stealing every scene she's in. Seriously, and now she's in armor too for the final season. Lady Lyanna is going to kill some White Walkers, peeps. Lyanna and Ghost and Hot Pie are going to be on the Iron Throne and they will usher in a new era, a Mormont-Pie Renaissance.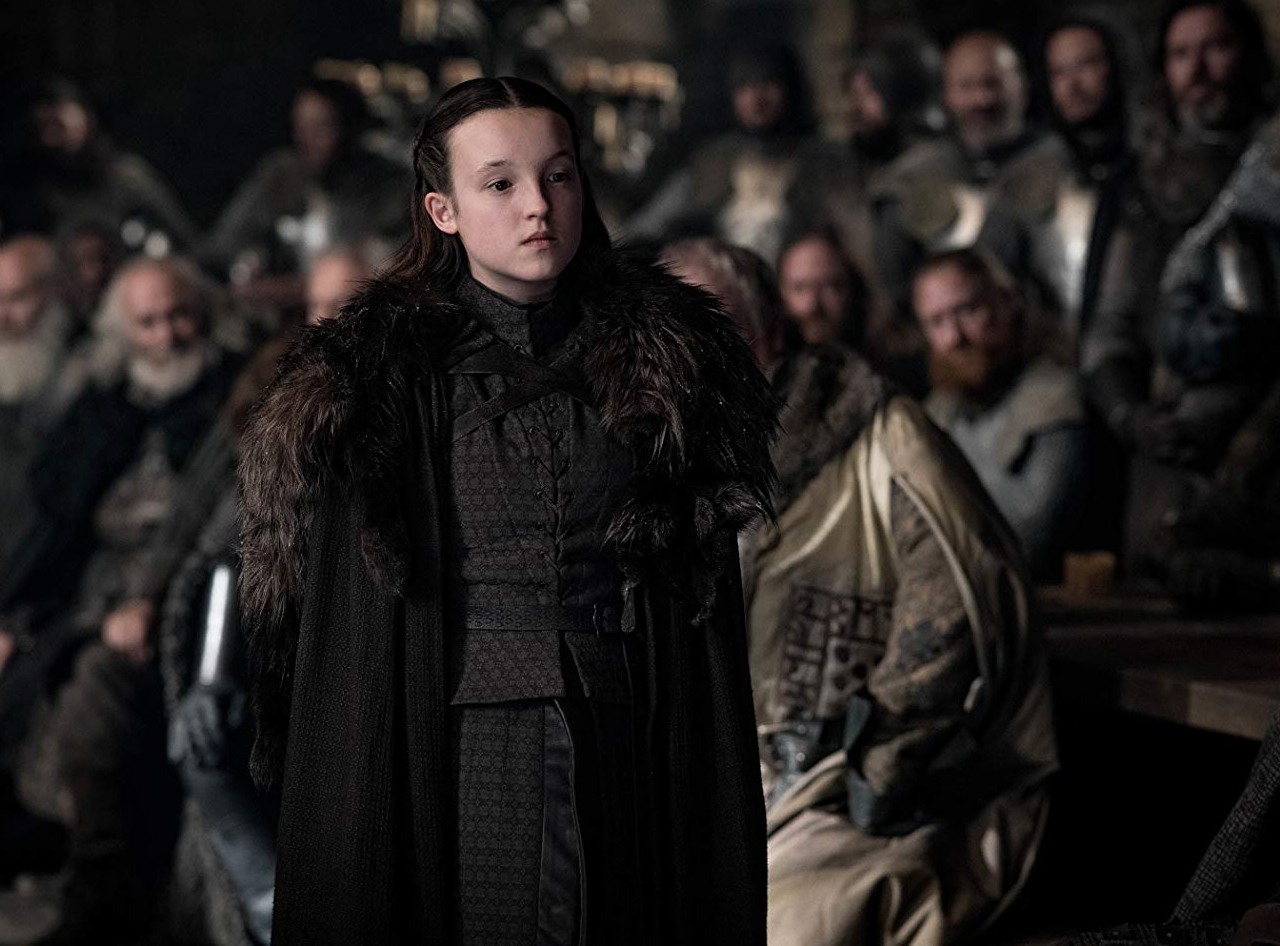 Photos courtesy of HBO/Game of Thrones.