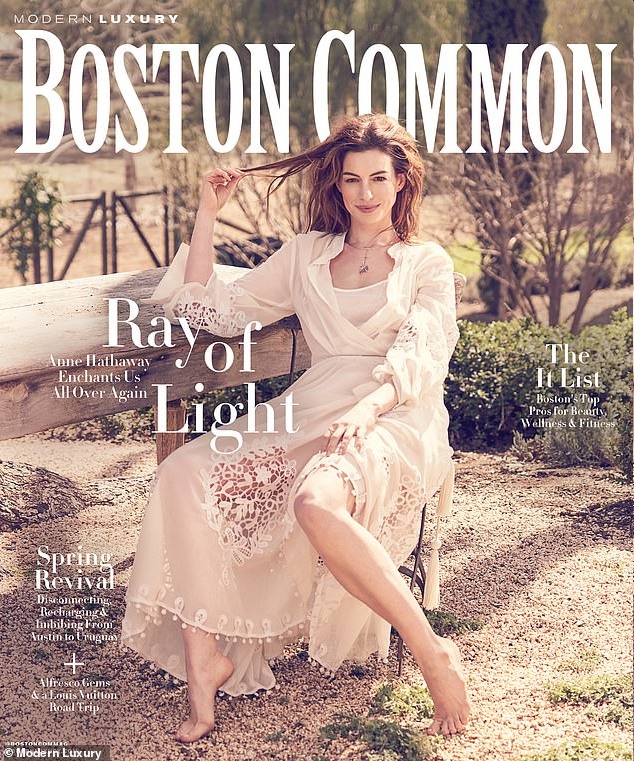 Anne Hathaway covers the current issue of Boston Common (which is just Modern Luxury) to promote The Hustle. The Hustle is the lady-remake of Dirty Rotten Scoundrels, with Anne and Rebel Wilson as the con artists hustling rich men. I've said before that I think the movie looks awesome and funny. Anne talks about a lot of different things in this piece, but I'm sure her talk about giving up booze will get the most attention. A few months back, Anne announced on The Ellen Show that she decided to give up booze for the entire 18 years that her son lived at home. It seemed like a strange vow to make for a non-alcoholic person – Anne has never been known as a lush or a partier, and she was probably at most a social drinker. Anne talks about that and more in this piece:
Playing con artists in Ocean's 8 & The Hustle. "Normally, I am so strict with myself and my choices, but these two really yummy opportunities and fun characters came across my path. I thought, 'OK, they are both con artists, but everyone can deal with it because I'm doing it.'"

On Rebel Wilson: "It was really hard not to break in front of her. Rebel has this gift where she pulls comedy out of the air—I don't know how else to describe it. She is quite reserved in real life, which I was surprised by. There's an understated quality to her—she keeps herself like a coiled spring. When it comes time for comedy, it just all comes out. I had a stifled belly laugh every single day."

Her accent in the film: "I thought I was signing up for a breezy job. I thought I was going to show up, and Rebel was going to do the heavy lifting, and I was going to be the straight person and wear the fun outfits and have a few zingers here and there. But our director thought it would be funnier if my character had a British accent, so it became this high-wire act, and there was a lot more room for failure. I had to become very serious about the comedy."

Announcing that she gave up alcohol: "I didn't put [a drink] down because my drinking was a problem; I put it down because the way I drink leads me to have hangovers and those were the problem. My last hangover lasted for five days. When I'm at a stage in my life where there is enough space for me to have a hangover, I'll start drinking again, but that won't be until my kid is out of the house. But, I just want to make this clear: Most people don't have to do such an extreme thing. I don't think drinking is bad. It's just the way I do it—which I personally think is really fun and awesome—is just not the kind of fun and awesome that goes with having a child for me. But this isn't a moralistic stance."
When CB covered Anne's announcement on the Ellen Show, CB talked about how she stopped drinking several years back too. I've also been almost entirely off booze for years now, minus a glass of port several Thanksgivings ago and a few wine coolers on Election Night 2016. The hangovers were one of my reasons too – I didn't have five-day hangovers, but I had just gotten to an age where I didn't want to wake up feeling like sh-t. I needed to break the cycle of even having a nightcap to help me sleep, because that nightcap affected the way I slept and how I felt in the morning. It was too much. So I sort of feel Anne – and hey, she might go back to booze once her kid's in college.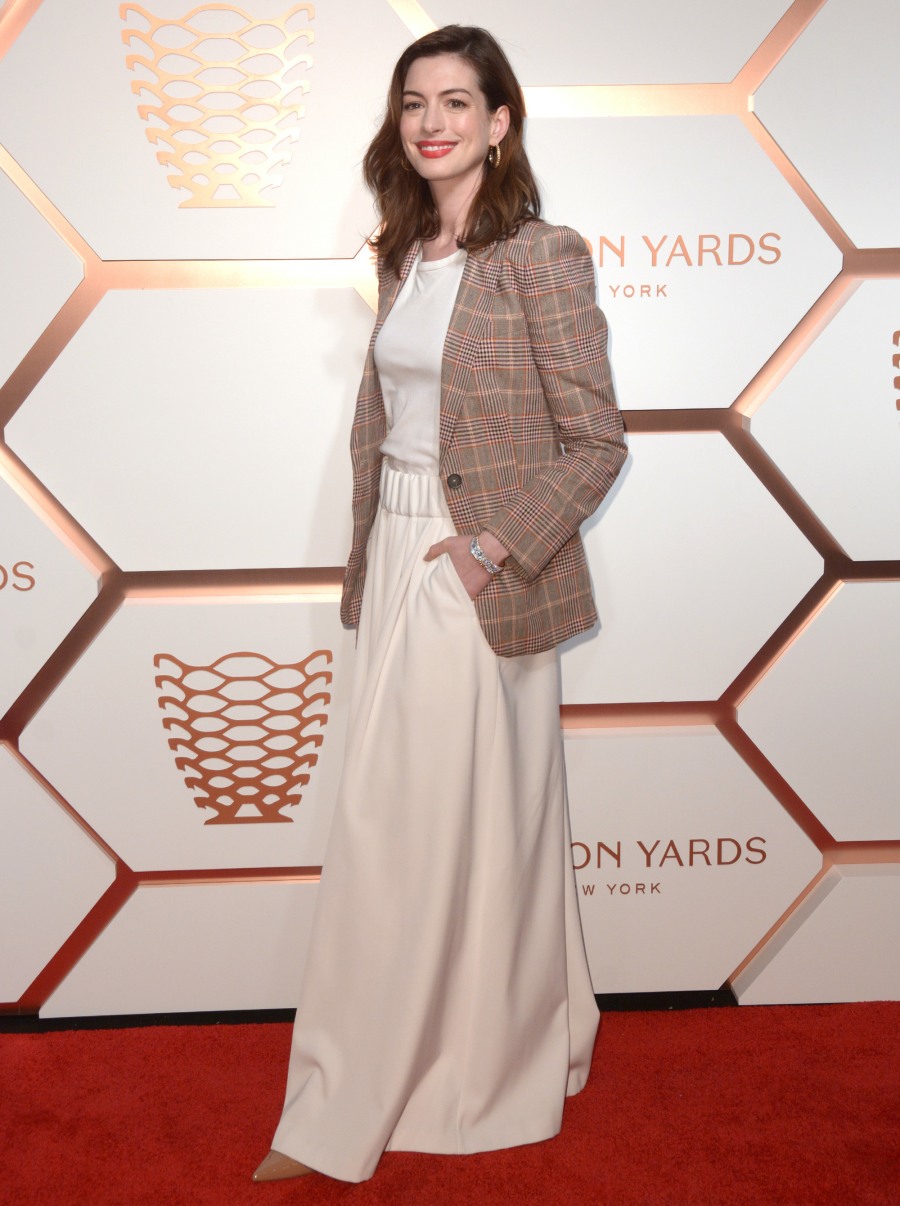 Photos courtesy of WENN.