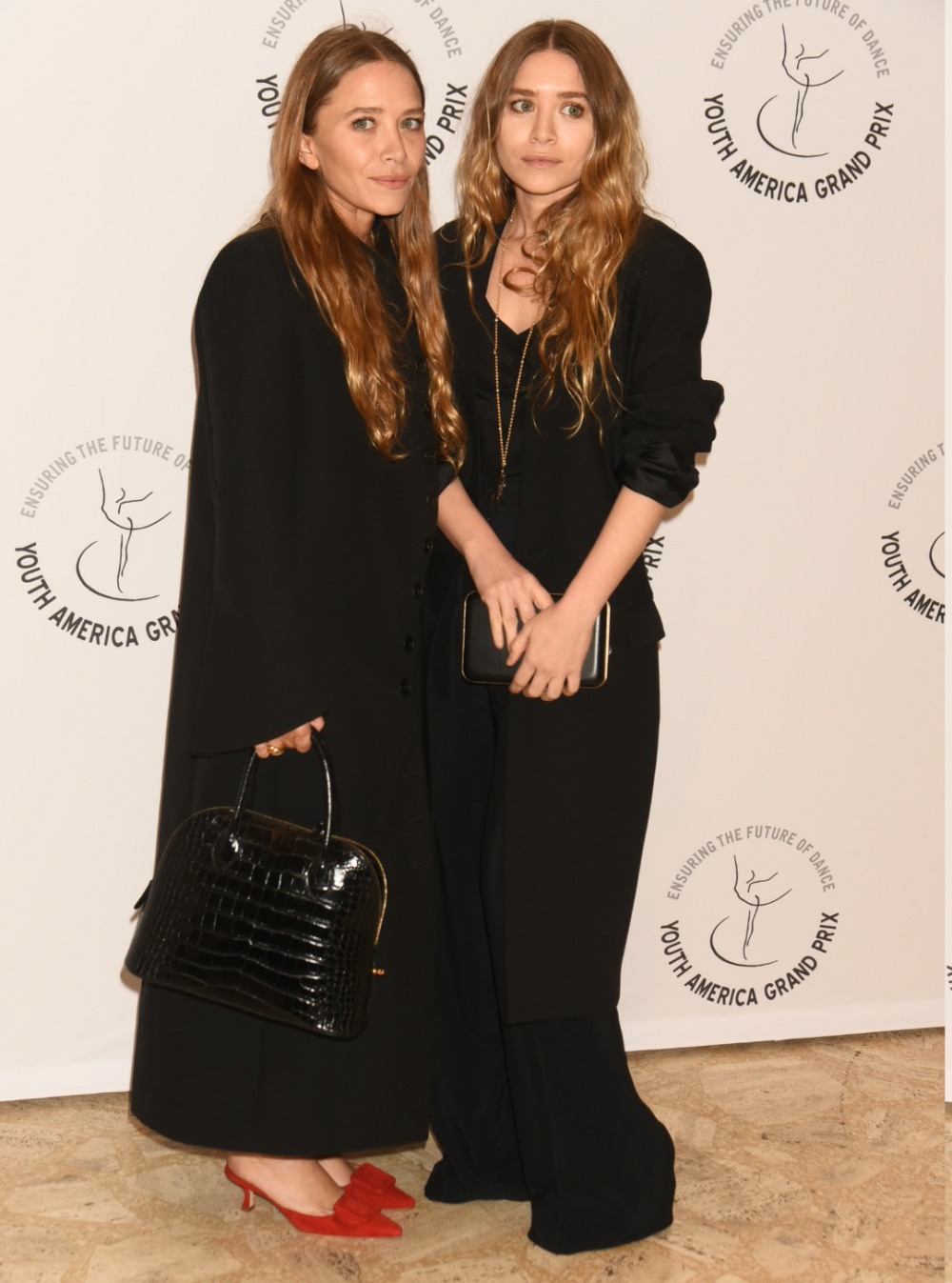 For years now, it's been pretty rare to see Mary-Kate and Ashley Olsen walk a red carpet together. They maybe do it once a year on average, perhaps at the Met Gala or maybe at some random event that they're involved with. Like this event last night: the Youth America Grand Prix's 20th Anniversary Gala. MK and Ashley were each other's dates, and they did the matchy-matchy goth thing and they posed the same way they always do – standing angled towards each other, faces close. They're so creepy, it's actually pretty funny.
I'm assuming both women were either in vintage or their own designs from The Row (or a combination of both). That's the thing about their designs for The Row – they all look the same and they tend to all have that baggy, ill-fitting vintage vibe. I also think it's interesting that suddenly, after years of NOT matching their hair colors, they both seem to be using the same colorist and the same shade of bronde?
Anyway, this post is just for EASTER WITCHES. Happy Good Friday and Happy Easter from the goth witch twins.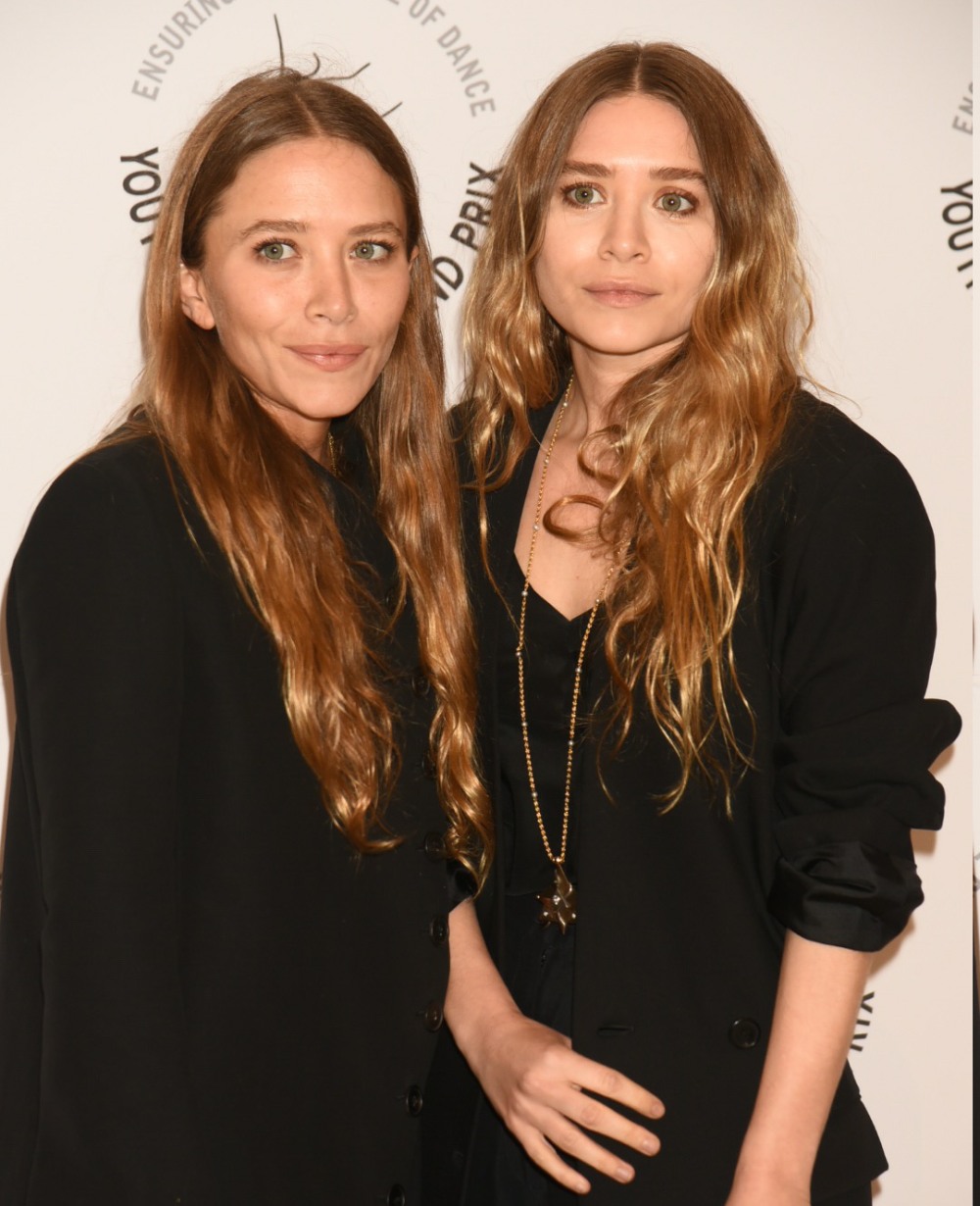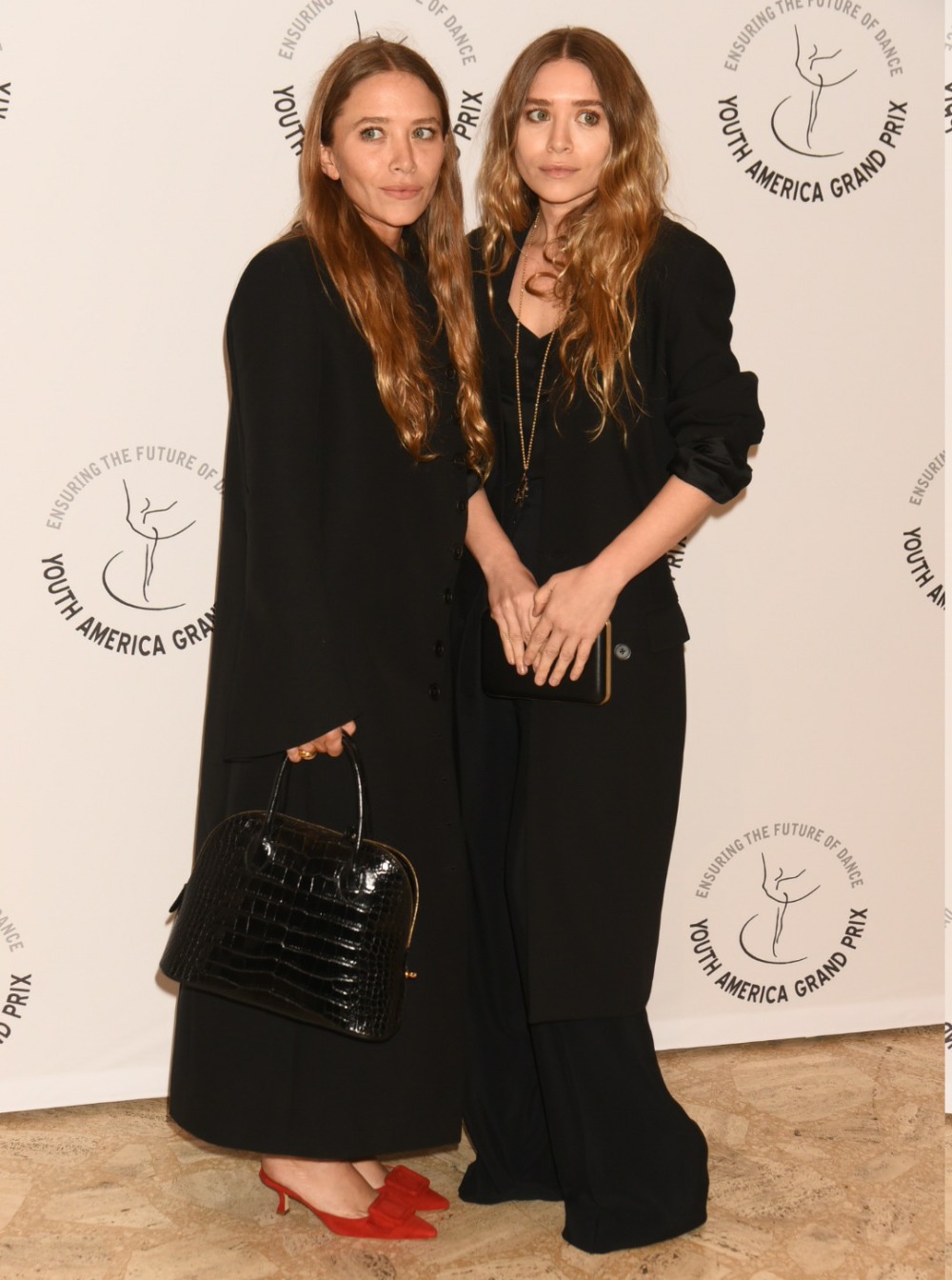 Photos courtesy of WENN.