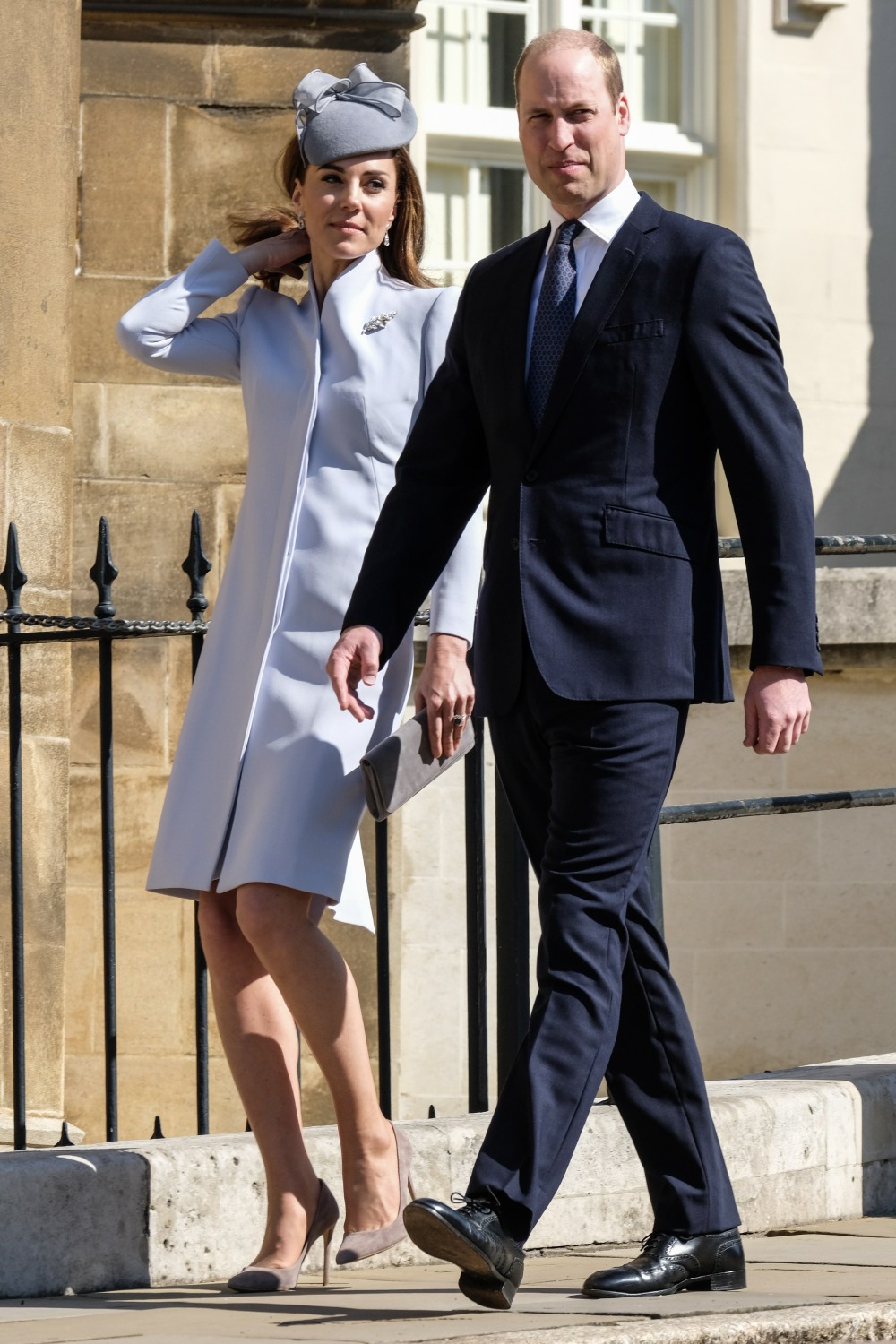 Well, well. Many members of the royal family came out for the Easter Sunday church service at St. George's Chapel at Windsor Castle. It was not just an Easter celebration, it was also Queen Elizabeth's 93rd birthday. I don't imagine attendance was mandatory, but there were certain expectations that people needed to show up. The Duchess of Sussex is quietly awaiting the birth of her first child – any day now, we can assume – so she was excused. Prince Harry turned up solo to represent the Sussexes. He walked into the church with his cousin Peter Phillips and Peter's wife Autumn. Harry did not leave the chapel with the Cambridges either. Cough.
Yes, the Cambridges were there. It was Kate's first public appearance since March 28 – she made it almost a whole month without working. She's also expected to make an appearance for Anzac Day on Thursday. Kate repeated one of my favorites of her blue coat collection – we first saw this Alexander McQueen coat during the Cambridges' tour of New Zealand and Australia. She paired the repeat McQueen with her wedding earrings and a diamond brooch. She looked good. But there was apparently little to no interaction between William, Kate and Harry. Which drives home the point I've been making for months: the issue is between Harry and William and that issue is not going away any time soon.
All of which brings me to this: the Sunday Times of London (not a tabloid) did a lengthy story this weekend about how the royal family is trying to figure out how to "contain" Meghan and Harry's popularity, and how William especially is keen to drive them out of England altogether. Some highlights:
The scramble: With Meghan Markle due to give birth any day, a new report says the British royal family is scrambling to try to contain her popularity amid worries she could become "bigger than [Princess] Diana."

The idea of sending the Sussexes away: "There have been various ideas floated for them to take on a job abroad, such as governor-general of Australia or Canada, wherever," a palace source told The Sunday Times of London. But sending the couple to Canada was "mooted, then booted" given that Meghan spent seven years there and would be close to the US and tabloid coverage, according to the story. Shipping Harry to Australia was also nixed, it said. "The trouble is that you effectively set them up as king and queen of a whole separate country," according to one source. "And 24-hour media means that Australia is not as far away as it used to be."

Possibly sending the Sussexes to Africa: Also under consideration is Africa, where Harry set up a charity in 2006 in Botswana — where he and Meghan fell in love on a trip — and which he refers to as his "second home." Either way, the palace braintrust prefers for the couple to move abroad. "In some ways it would suit William to get his brother out of the country for a few years and Meghan as far away as possible," said one friend of the brothers.

The Sussexes feel exiled: The Sussexes feel their move from Kensington Palace to Frogmore Cottage on the Windsor estate is as much an exile as an escape, the paper reported. "Meghan and Harry feel they have been cut adrift," one ally said. "They sent them down to Frogmore to try to keep them out of the limelight for a bit. This is doomed to fail. They are worried that Harry and Meghan are going to establish a totally separate enterprise that nobody can get under control. There are discussions in palace circles about how do we harness Harry and Meghan and this tremendous global attention they get. How do we draw them back, because laying down the law and ticking them off doesn't work at all," the ally said.

William is suddenly keen to be king: Meanwhile, William — who has warmed up to taking over as king — has been told by his private secretary, Simon Case, that a period of separation between the two brothers would help them to define themselves better and also improve relations between them, said the report. "It's a bit sad really," said someone who knows both princes. "The wives don't get on. The brothers have fallen out." Whatever public support there might be for Harry and Meghan, "People are telling William, 'Don't worry. Your influence will grow and Harry's will fade,' " a source said. "This is peak Harry."
[From The Times of London via Page Six]
Yep. I believe all of this. I believe the move to Frogmore feels like an exile for the Sussexes, which is why I questioned it last year, and why I still doubt that Harry and Meghan will stay there permanently, without a place in the center of London. I believe Frogmore was likely chosen for them or pushed on them as a way to banish them and "embiggen" Will and Kate. And of course Will and Kate are keen to exile Meghan and Harry to another country (the "send them to Africa" thing is particularly terrible/racist optics). The Cambridges have never done so many events as they have in the past year. The poor sausages are exhausted by trying to keep up with the Sussexes' pace and popularity. Better to send them off! That's what the media campaign has been about too: the British tabloids, working alongside the stuffy, racist palace courtiers and Camp Cambridge have all been waging a particularly nasty campaign against Meghan, trying to bully her out of the country. And yes, motherf–kers, WE SEE YOU. We see what you're doing.
Also: the Palace isn't denying it.
Buckingham Palace: "Any future plans for The Duke and Duchess are speculative at this stage. No decisions have been taken about future roles.
"The Duke will continue to fulfil his role as Commonwealth Youth Ambassador."

— Richard Palmer (@RoyalReporter) April 21, 2019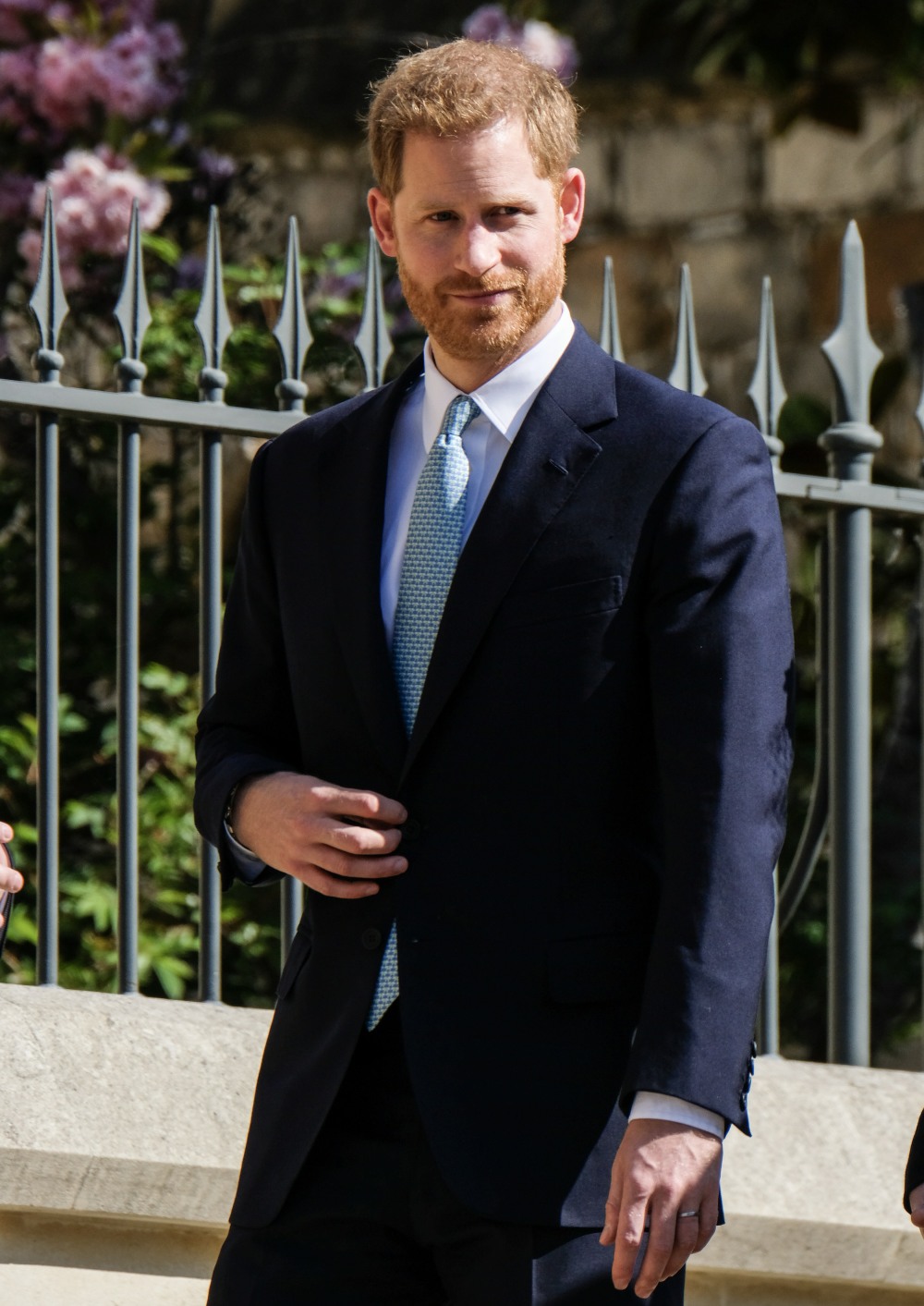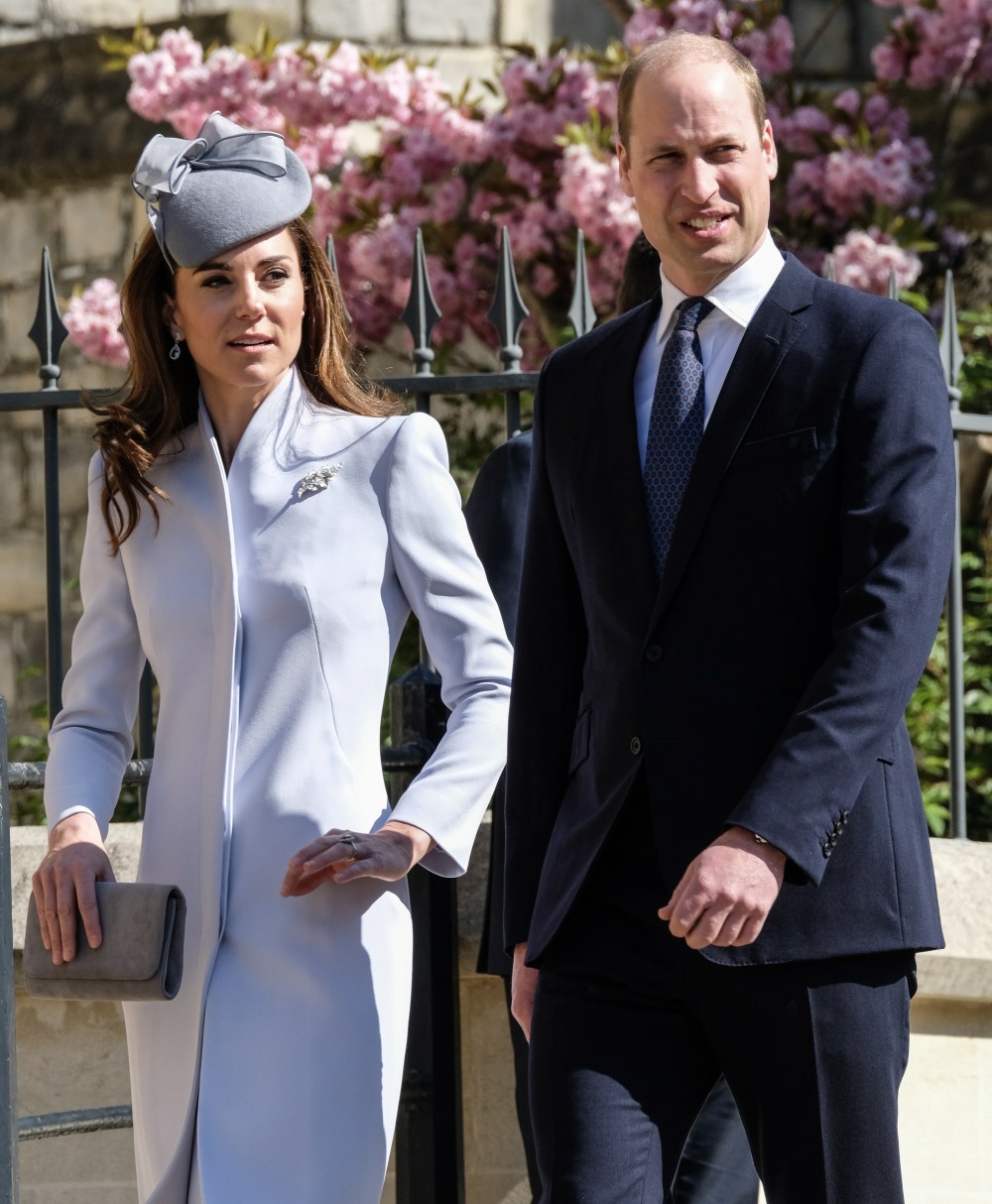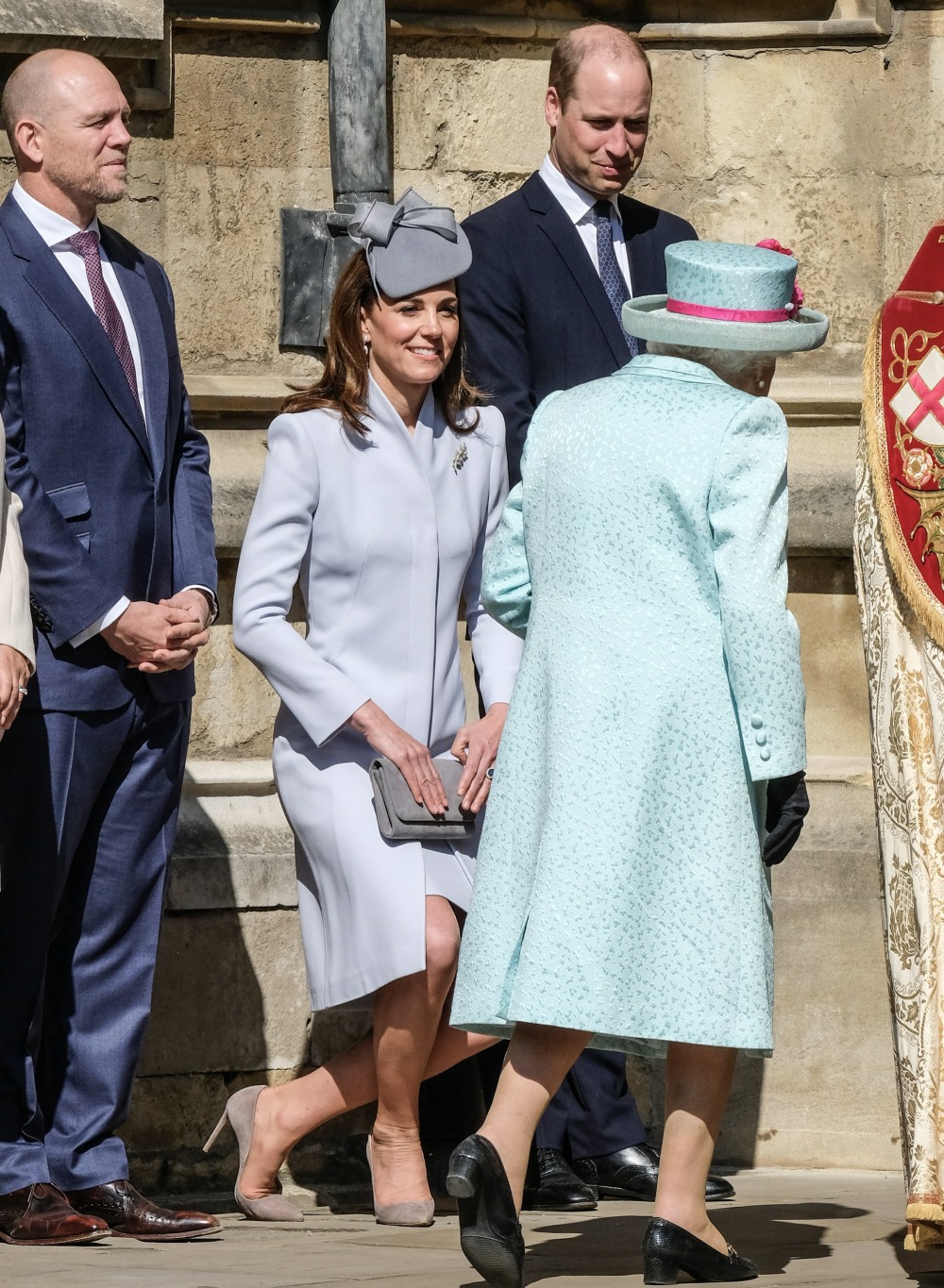 Photos courtesy of Avalon Red.