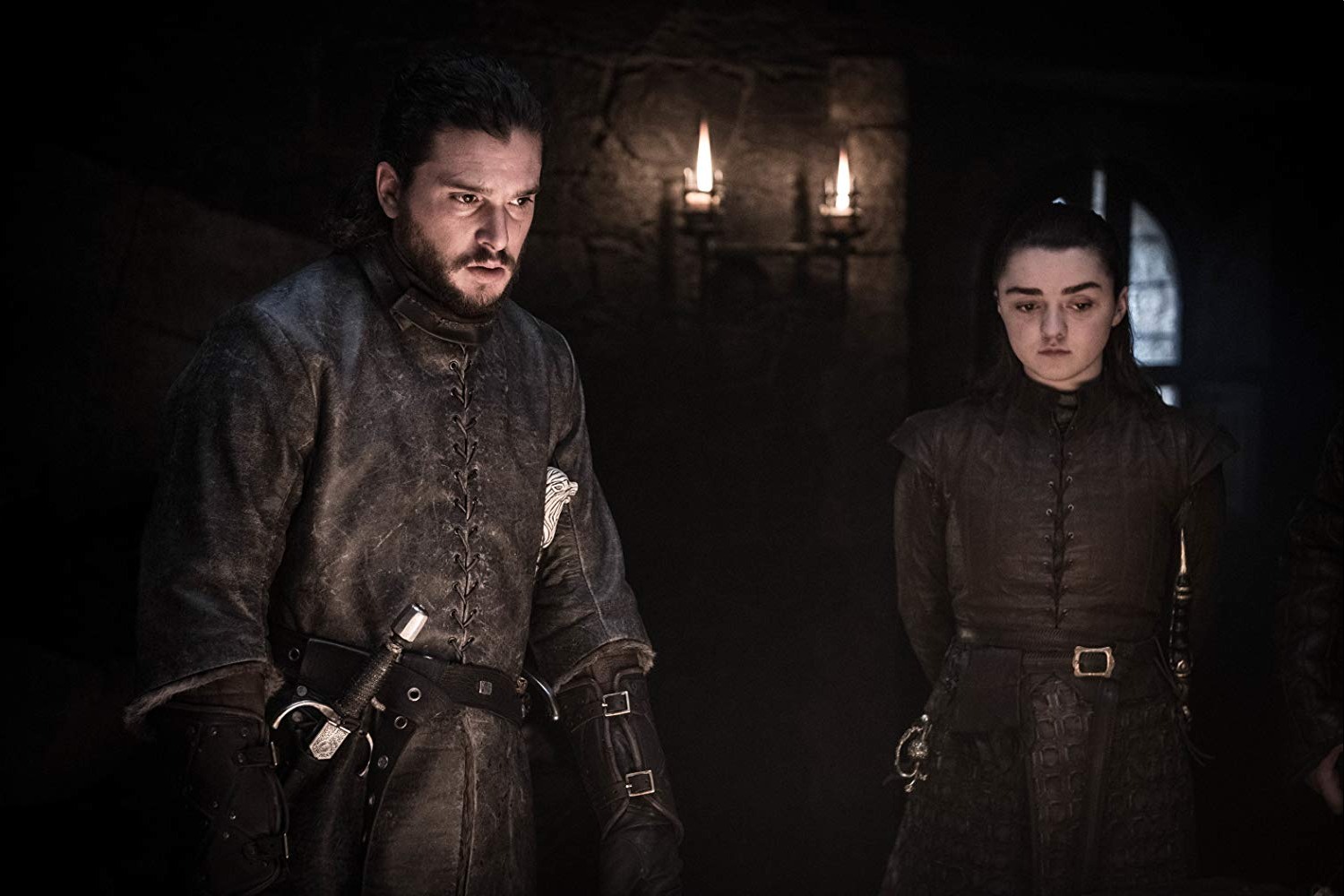 SPOILERS for last night's episode of Game of Thrones.
Episode 8.2 was called "Knight of the Seven Kingdoms" for good reason, but there were a million great lines which could have been the episode name, like The Things We Do For Love, or Is The Big Woman Still Here? Game of Thrones is well known for being a show about "t-ts and dragons," but obviously fans of the show know it's about a lot more than that: honor, trauma, power, family, survival, grief, feminism, misogyny, torture, ethics, all with loads of t-ts, dragons, epic battle scenes and violence. But the writers decided to give us an episode with little special effects – it was an episode of quiet intimacy ahead of the battle against the undead. Once again, these are just my highlights in no particular order:
The Trial of Jaime Lannister. It wasn't really a trial – that's how the show opened, with Jaime standing before Jon Snow, Daenerys, Sansa Stark and Bran (who has some kind of special high perch in the great hall?). Dany is all "you killed my dad" and what went unsaid was amazing – it felt like everybody was biting their tongue, like yo, your dad was CRAY and the fact that Jaime killed him is the only thing we like about him. Tyrion tried to speak up for Jaime and it went over like a lead balloon. Then Brienne stood up for him and that moved Sansa. Jon was basically like "meh, we need the men" and Dany would have looked like an a–hole if she hadn't gone along. And Jaime was like "oh by the way Cersei's not sending sh-t and she's bought a big army too."
Jorah, Ser Friendzone. Jorah tells Dany that Tyrion is a good Hand to the Queen and she's like "IS HE THO?" and I kind of agree with her. Tyrion has made some huge mistakes. Jorah also convinces Dany to just talk it out with Sansa.
The Lady of Winterfell. Sansa's militaristic outfit this episode was THE BEST. She was sitting there with Ser whatshisface from the Vale, strategizing, when Dany came in and asked to speak to her. Dany was like seriously, what's your problem? It's actually sort of infrequent for Sansa to be asked a direct question about why she's acting like such a snot, so Sansa and Dany generally worked it out, but Sansa was still like "The North must be independent even if you are Queen." Then they get interrupted.
Theon arrives. Again, by the eighth season, I don't mind the Greyjoys or their storylines. Theon came to "fight for Winterfell" and Sansa was moved to tears. Two survivors of torture and horrific abuse by the same man. And they spent the last part of the episode eating soup together.
Tormund & the Night's Watch arrive. They must have booked it on those horses to outrun the army of the undead. Jon Snow went to hug Edd when Tormund basically tackled Jon. I was already laughing so hard at that, and then Tormund said "Is the Big Woman still here?" Like, they could have talked about the army or the Night King or what they'd seen with the Night King's wall art, but no. Tormund only wanted to see Brienne.
Arya & the Hound. I felt like Arya & the Hound had a lot more to say to each other but then Beric Dondarrion and his hot AF voice came over and she was like NAH. But I loved that the Hound looked at her and asked her if Beric was ever on her list. She must have taken him off her list when she saw that Gendry had lived.
The Three-Eyed Raven Remembers. Like, Bran knows what the f–k is going to happen so you would think he would be like "heads up, I'm going to need someone other than Theon protecting me, guys." I mean, really? And Bran was trying to explain his 3ER status to the group and Sam interrupted him to Samsplain the 3ER's whole deal. Like, Bran could have done that himself. But at least we got it confirmed: the Night King is targeting Bran. And Bran is going to need more than Theon protecting him. But I like that Bran was like "use me as bait."
Arya & Gendry. I mean… it was HOT. Arya was in the mood when she watched Sweaty Gendry doing his iron/dragonstone work. Gendry finally made her double-sided dragonglass stick/weapon and she flirted with him – and found out that he's a Baratheon – and she jumped his bones. I'm glad that Arya and Gendry both got some. Finally, a Stark-Baratheon baby??

Jorah Mormont & Lyanna Mormont. Finally, the cousins come face to face and it's almost like they were aware of each other the entire time. Jorah is trying to convince Lyanna to stay safe and in the crypt during the battle and Lyanna is like "bitch I've been a warrior this whole time and I'm going to fight with my men, same as you." Lyanna = a leader.
Knight of the Seven Kingdoms. It started out with Jaime and Tyrion by the fire, then the others came in to sit for a spell: Ser Davos, Pod, Brienne, and of course Tormund. They sat by the fire and Tormund tried to flirt with Brienne (amazing) and Jaime was trying to get her attention too and it was just the best. Finally, Jaime convinces her that all she needs to do to become a knight is be knighted by another knight. So that's what Ser Jaime does. "Kneel," he told her, in what was the hottest moment of the entire show. And Brienne's happiness… Tormund clapping for her… I'm in tears just thinking about it. And then Pod sings a lovely song, because Pod can do everything.
Jon Snow picked the wrong moment. After avoiding Dany for the entire episode, Jon Snow is spending his last pre-battle moments in the crypt, looking at the statue of Lyanna Stark, his mother. Dany comes in and she's like "I can't believe my brother raped your sister," and Jon's like… yeah, he didn't. They were in love. They got married. I'm their son. Dany FREAKS. Like, she looked like she instantly shut down. She doesn't even want to believe what he's saying. And yeah, now the battle is about to start.
Yeah, and I didn't even get to Ser Davos and the brave little girl (sob) or Jaime telling Brienne he wanted to fight by her side or how the crypt probably isn't the best place for all the women or how Sam is really not the fighter he thinks he is. Also: Northerners are racist to Missandei and Grey Worm and he's like "we're gonna bounce from this racist AF place after the war." Here's the preview of the third episode, they're all gonna DIE.
Florence + the Machine are GoT fans: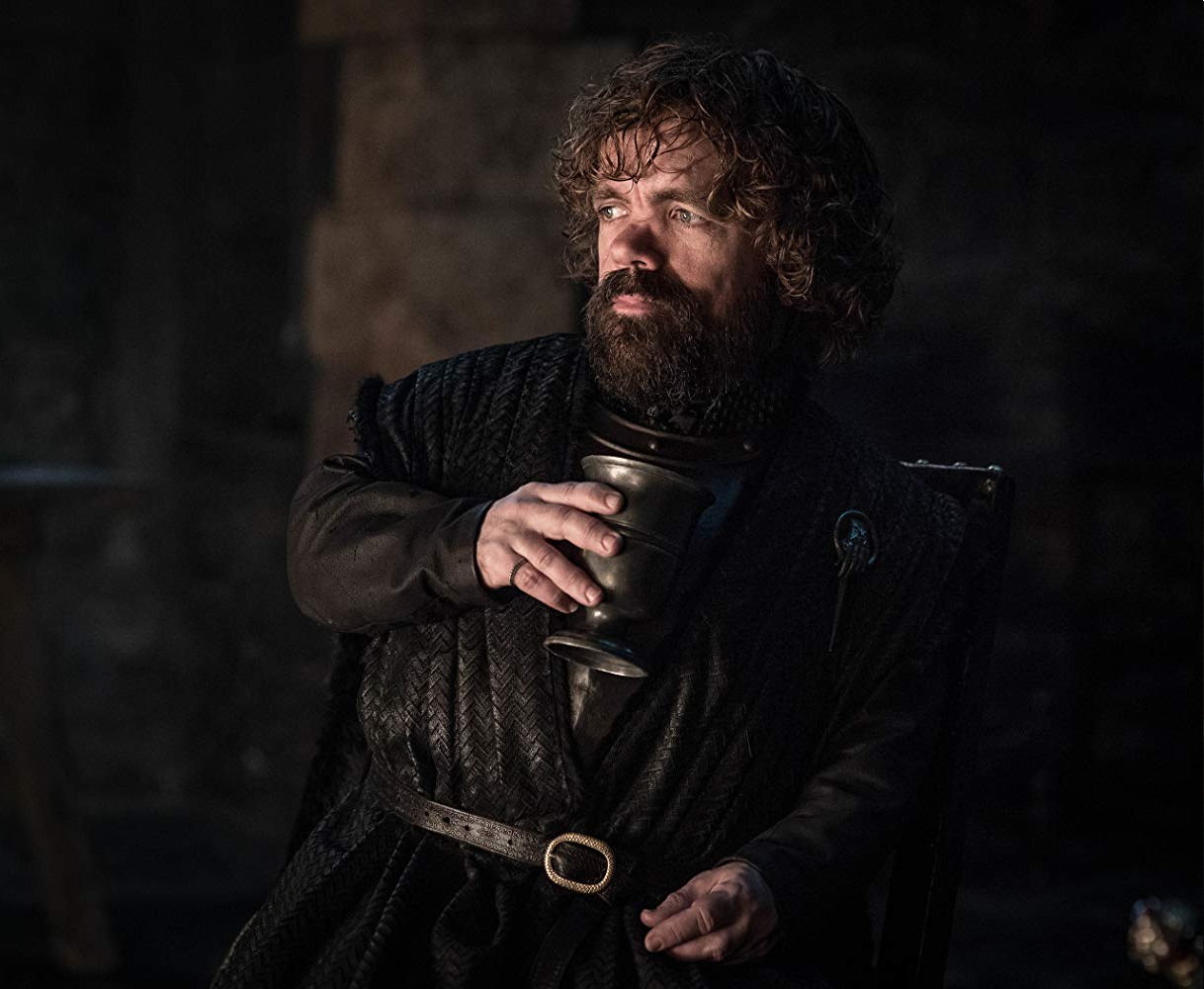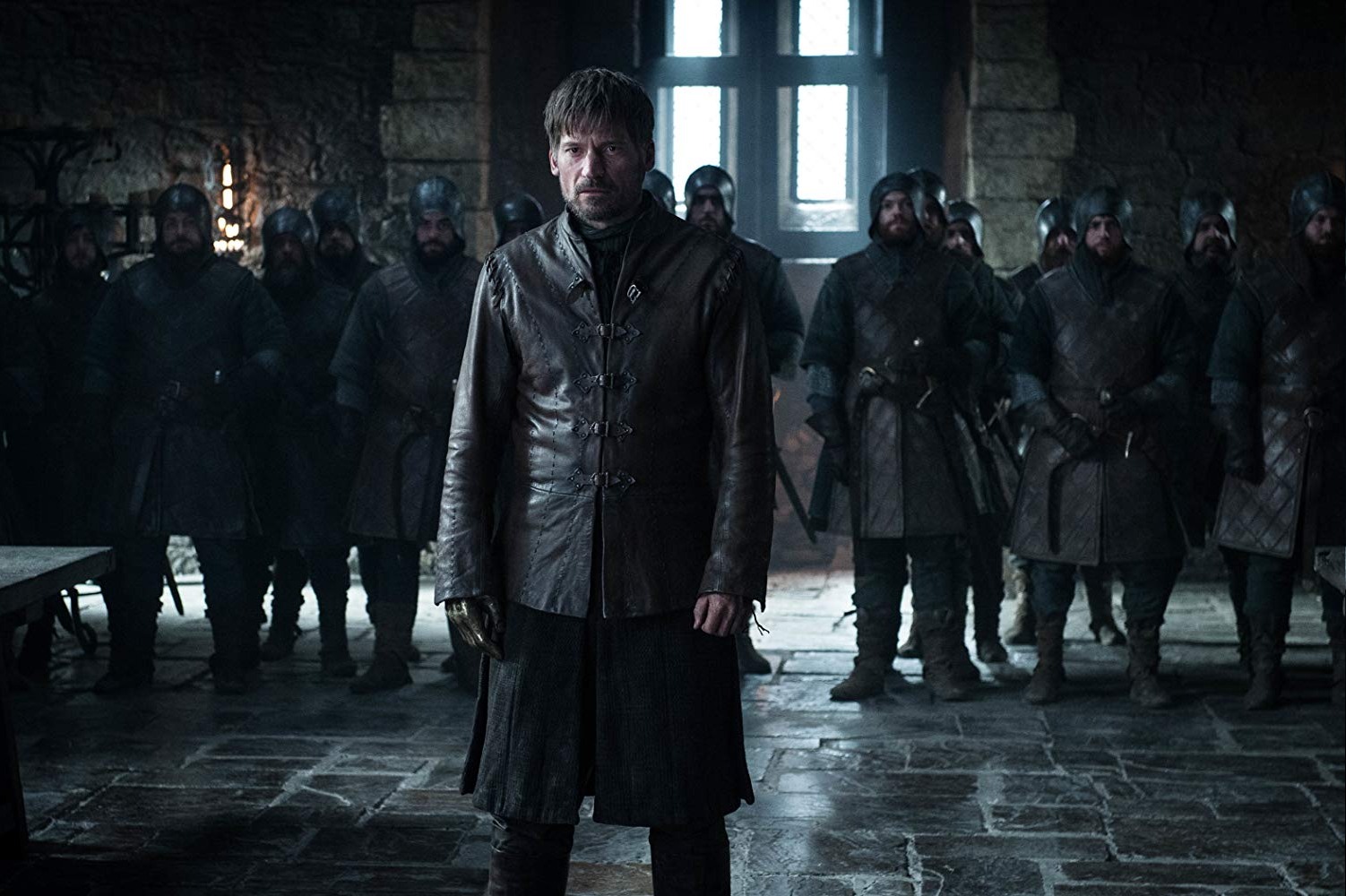 Photos courtesy of Game of Thrones/HBO.