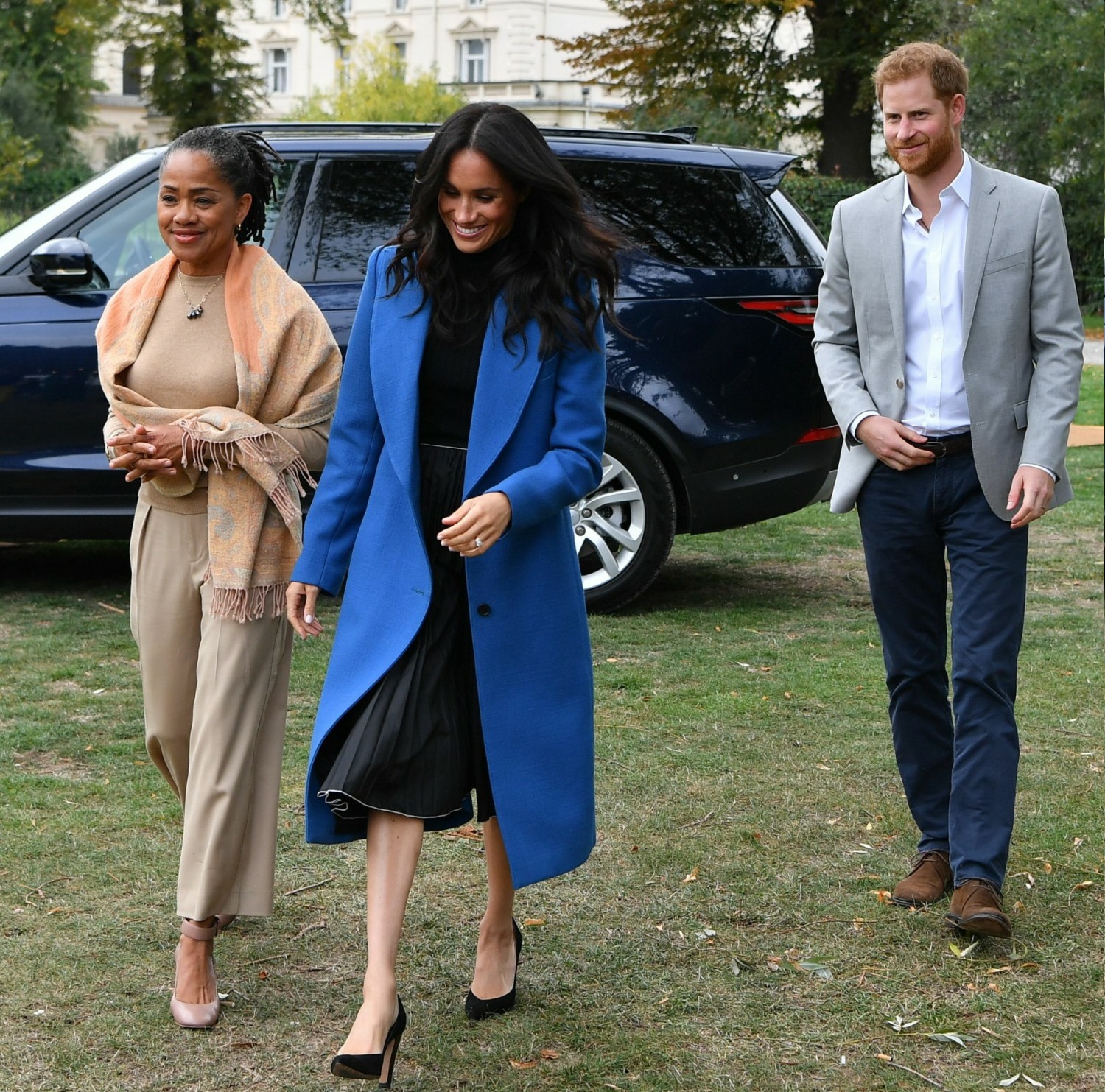 Two Sundays ago, I was vibing on the idea that the Duchess of Sussex would give birth any day now. My prediction was any time last week. Obviously, that didn't happen. So I guess it will happen in the next week? Meghan made it through all of the most notable possible shared birthdays – Hitler's on the 20th, the Queen's on the 21st – and now some are wondering if she'll give birth on Prince Louis's birthday, the 23rd (tomorrow). I don't know. I don't have any vibe anymore. But I do think it will happen soonish, because Doria in England now:
Meghan Markle and Prince Harry's royal baby is almost here! The Duchess of Sussex's mom, Doria Ragland, has arrived in the U.K. from Los Angeles ahead of the birth of her first grandchild, Entertainment Tonight reports.
I'm so glad Doria is there now, especially given all the shenanigans that happened over the weekend with the story about William and Buckingham Palace looking for ways to send the Sussexes out of the country. Meghan doesn't even need to focus on that right now – she just needs to focus on the last days of her pregnancy and the baby.
People Magazine also did a story about the royal nanny hunt and they managed not to fear-monger or outrage-monger about the possibility of a "manny" or an American nanny.
"The Duchess of Sussex is up to date on all the different options, she knows what she's doing, she's done her research and she knows exactly what she is looking for," Sarajane Ambrose, founder of Imperial Nannies, a leading childcare agency in London who has experience of placing nannies with royal families, tells PEOPLE.

With just weeks to go until Meghan and Prince Harry welcome their new baby, the royal couple who have recently moved into Frogmore Cottage in Windsor, will already have hired a maternity nurse, says Ambrose, who has in the past worked with members of the British royal family as well as European royals. "They are specialists at looking after newborns and will teach the mother all about the care of her individual baby – they will then hand over to a nanny at a certain point, usually around the 3-month point."

As for what sort of nanny the couple will hire, Ambrose won't comment on whether they are using an agency such as hers, but she says the sort of childcare needed will be of the highest calibre.

"He or she has to be professional, discreet, do a very good job and be prepared to not speak to anybody about her experiences there, they will be on their toes the whole time and it can be isolating too," she says. "There was a trend for male nannies a few years ago, but it's really the personality match that's important," says Ambrose, who says male nannies or "mannies" as they are known, count for only 10 percent of the candidates on her books.

Whether or not Meghan chooses an American nanny or "manny," Ambrose, who founded her agency 24 years ago, says British nannies are hugely popular in both her London (Kensington) and Bath offices. "Lots of Americans want a British nanny, maybe it's the manners or just to offer them something different."
Yeah. All of these nanny stories are really jumping the gun, especially since she's probably just going to have a baby nurse for the first few months and then she'll make a choice about a nanny.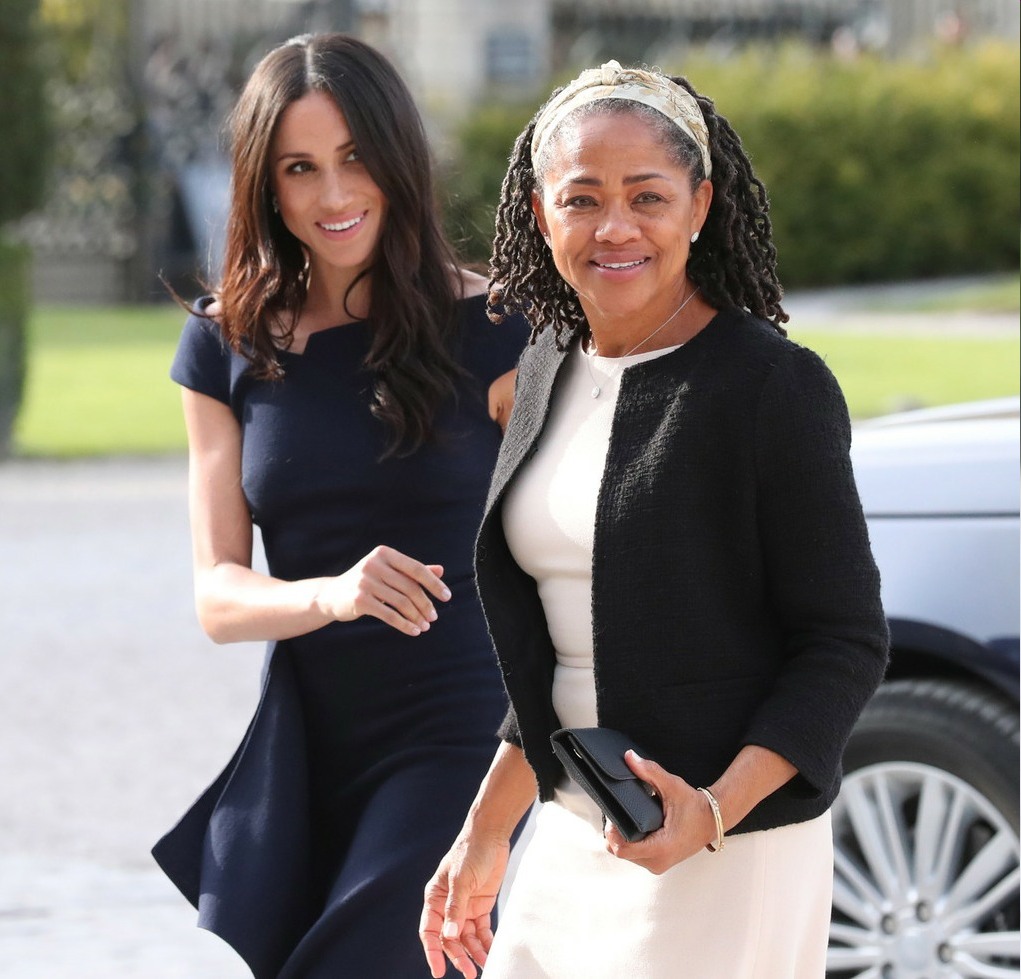 Photos courtesy of Backgrid, WENN, Avalon Red.