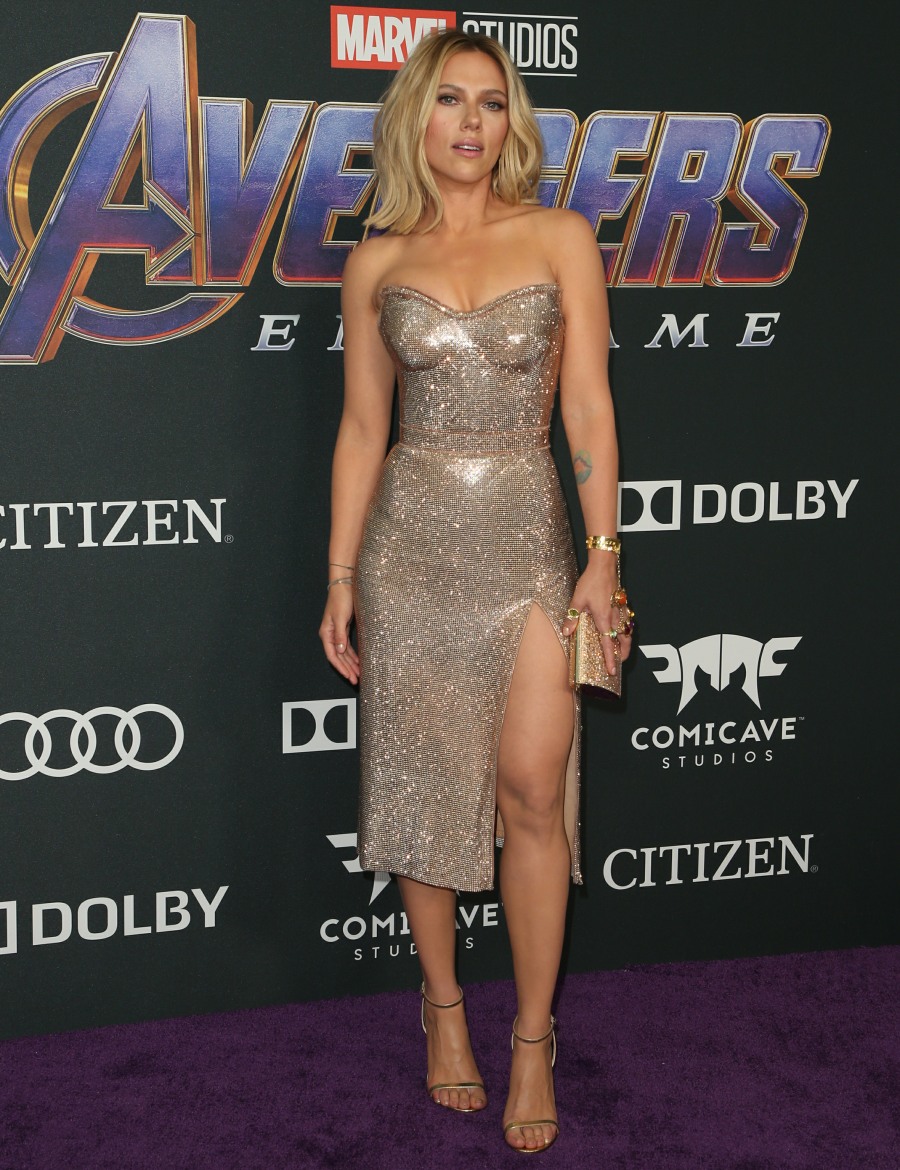 I'm breaking up the many photos from last night's Avengers: Endgame premiere into several posts. I'm doing that because god bless it, the premiere wasn't a total sausage party and there were actually some interesting fashion looks from the ladies (and some of the gents). So behold, here's Scarlett Johansson actually looking like the va-va-voom bombshell we used to know. For too long, she was doing funky things to her hair, but she's back to longer hair and a good blonde. Her tight AF dress is Versace and it's honestly great and super-flattering. Her date was her boyfriend Colin Jost. I bet they totally get married this year.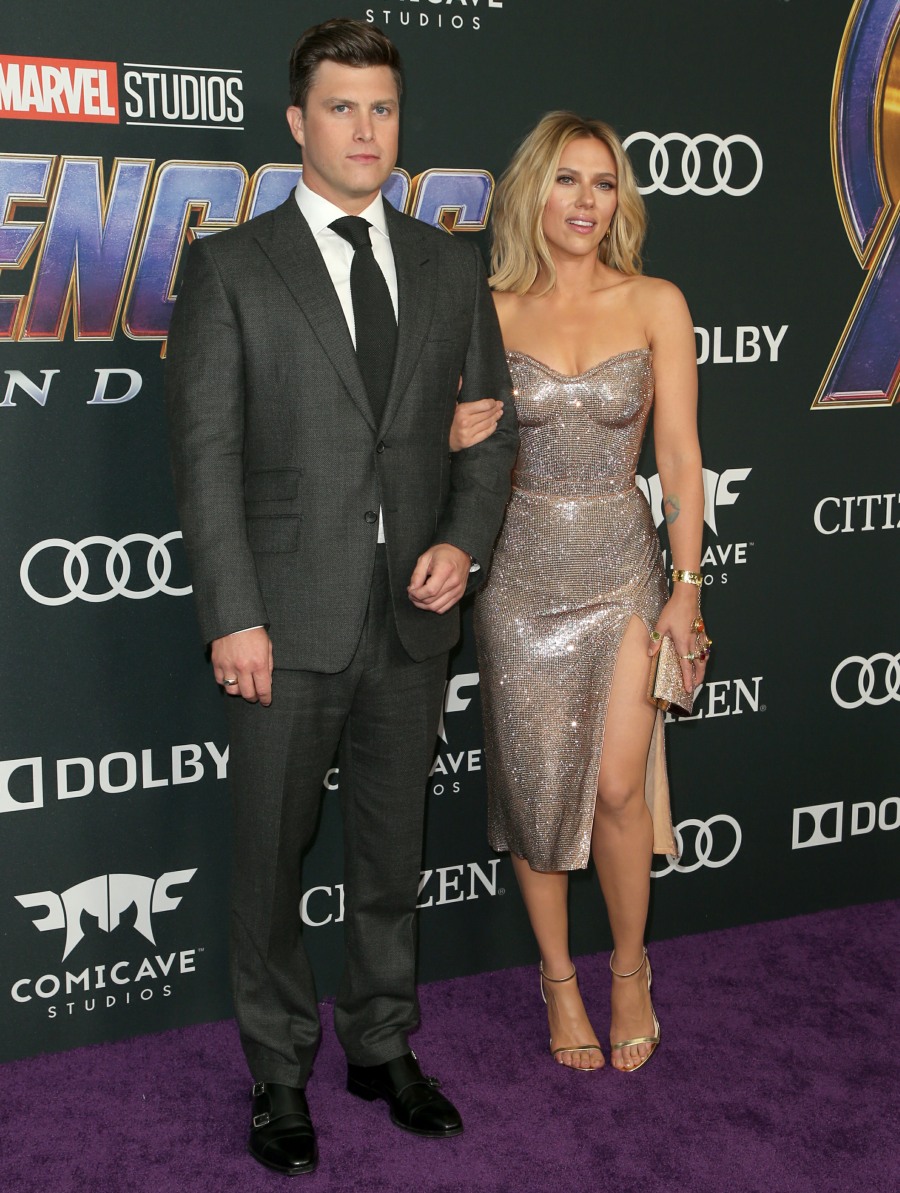 Here's Sebastian Stan in a blue suit. I've never really gotten hyped for him, but enjoy.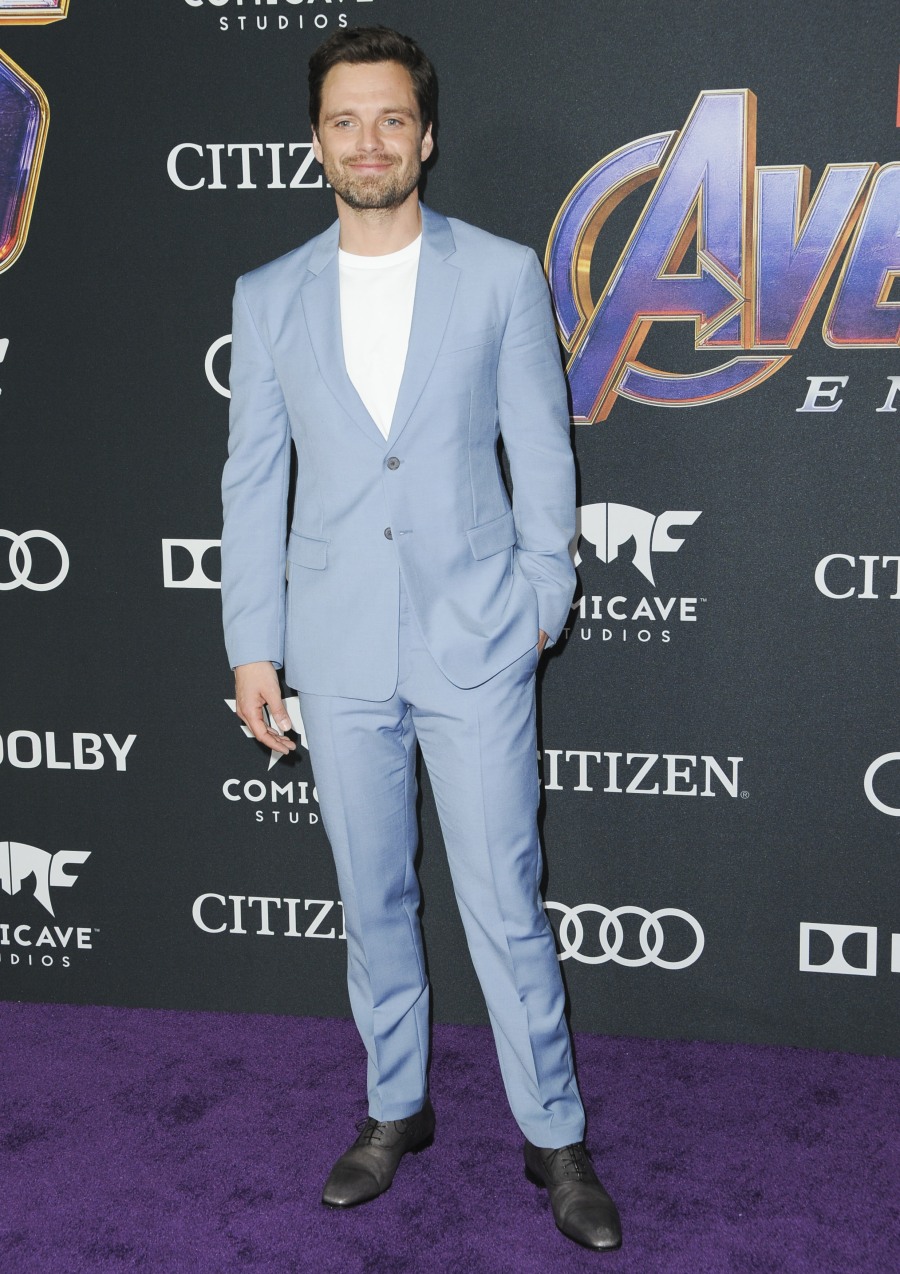 Chris Evans was also in blue and again, I know a lot of people (like Hecate) have all the feels for him. I do like him better with the beard – his hair doesn't look great here though?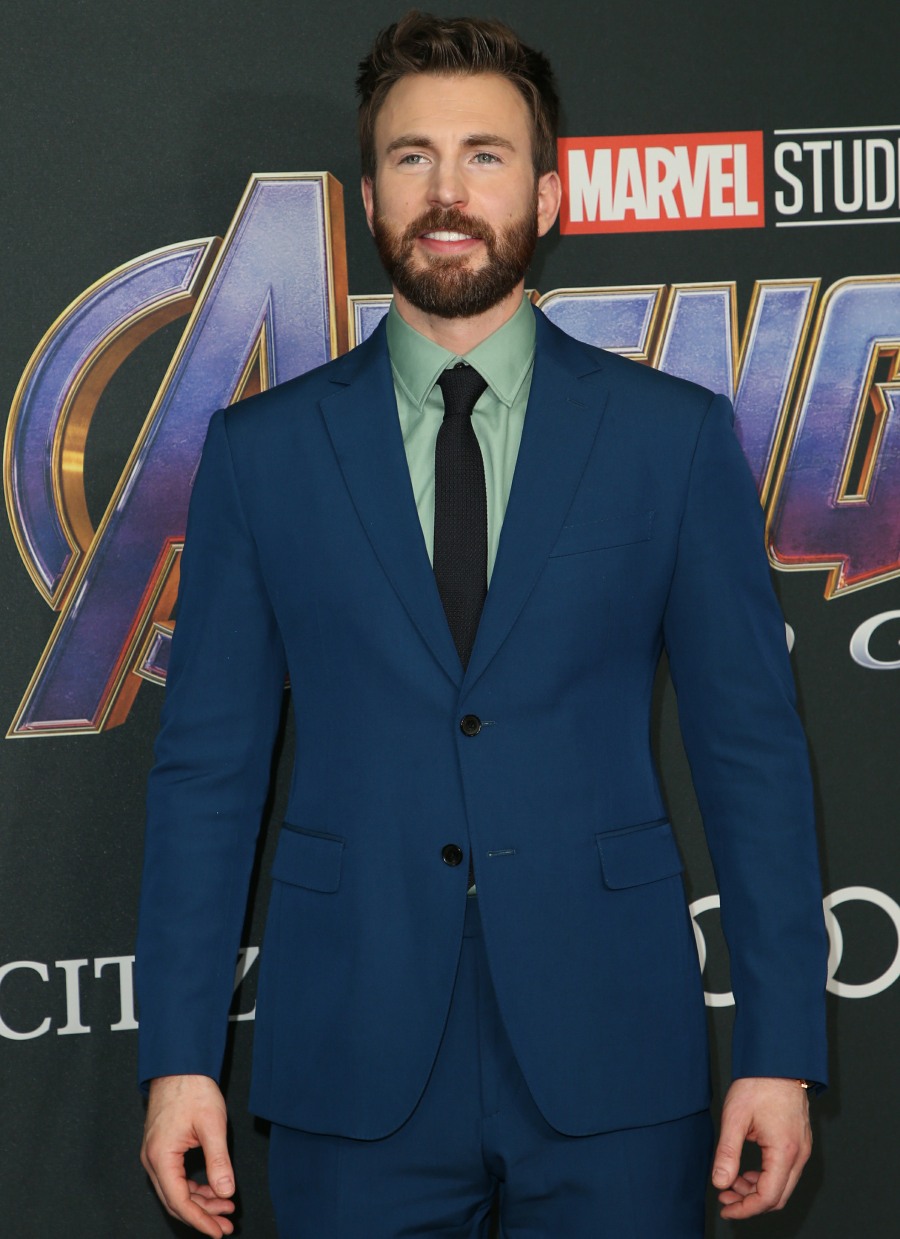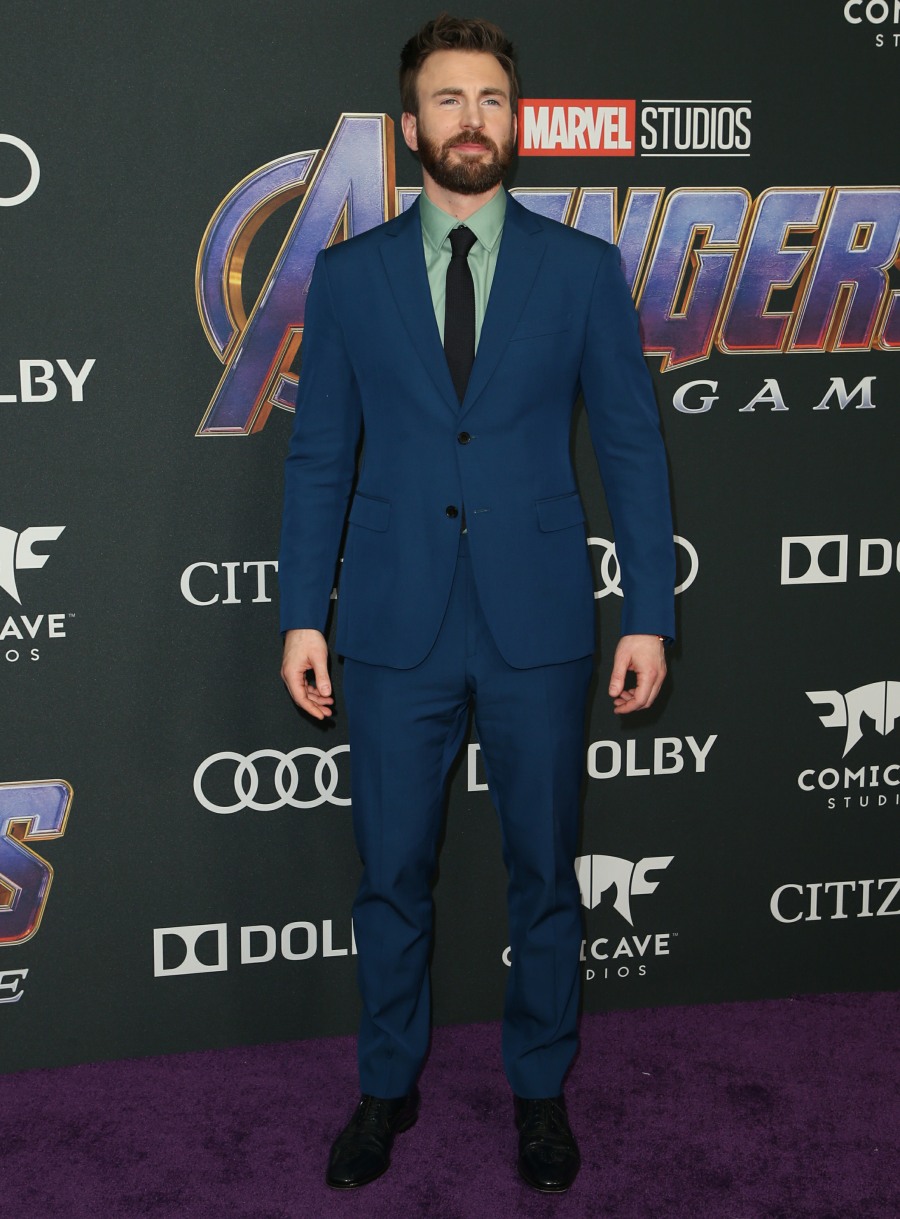 Jeremy Renner in a too-tight tuxedo.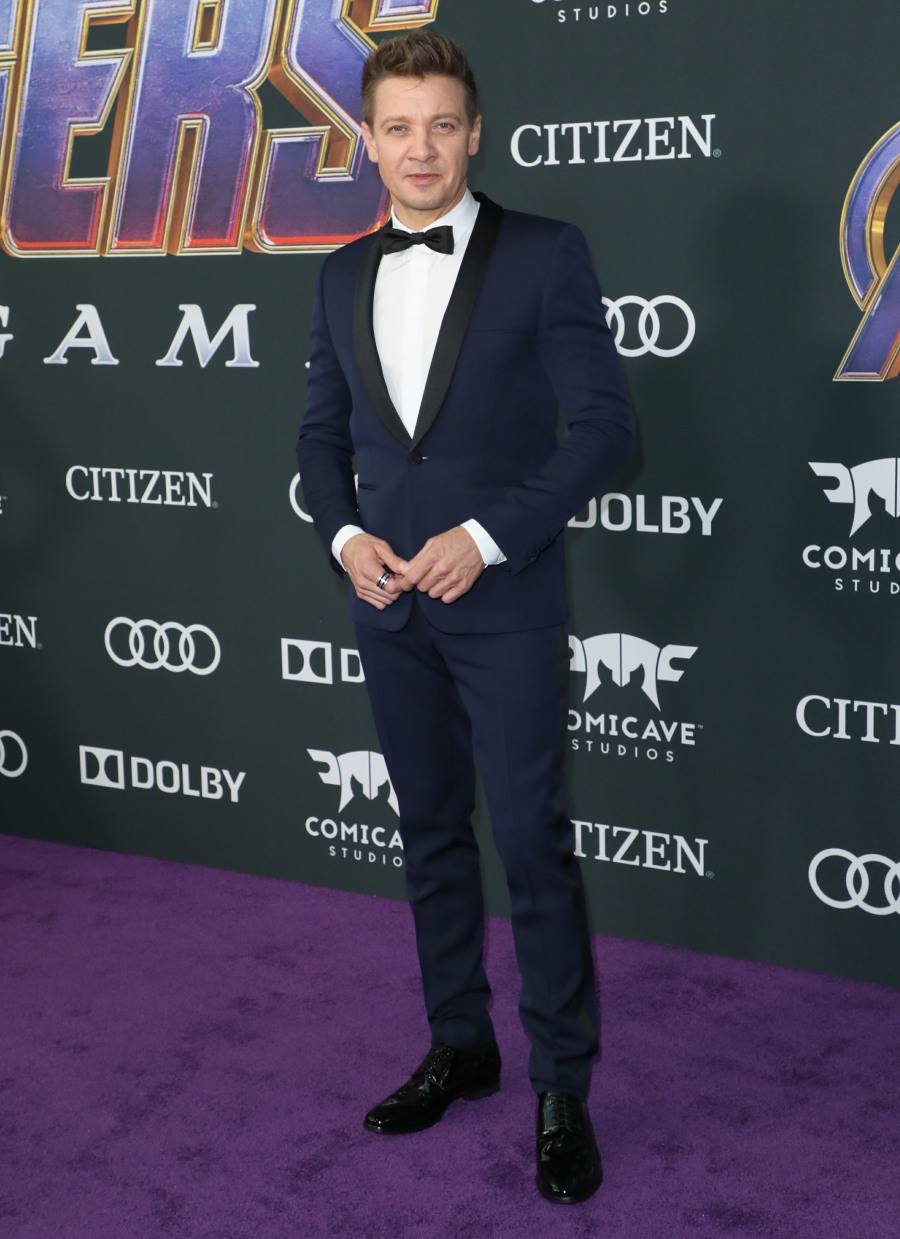 Paul Rudd, looking like an ageless snack.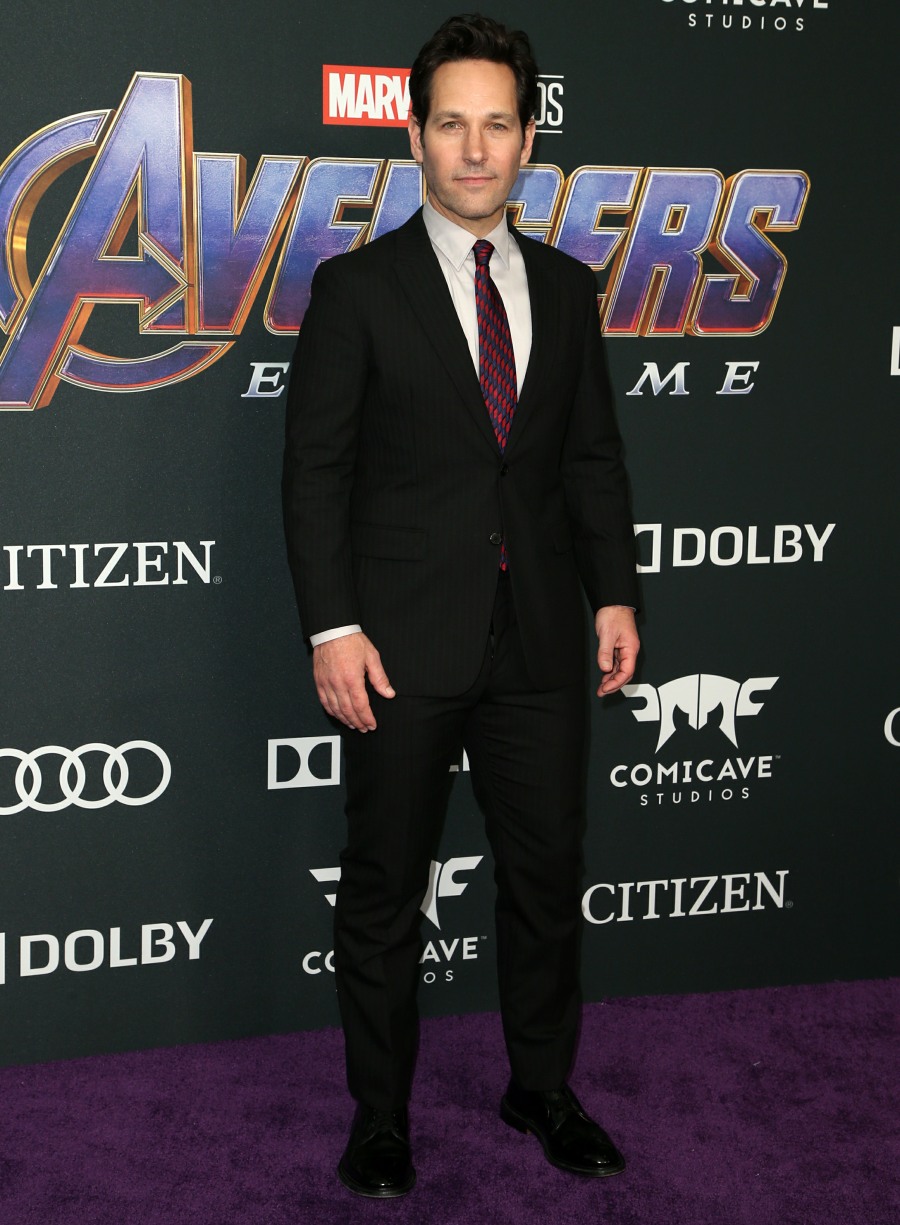 I like that Evangeline Lilly wore a suit, but this suit is terrible and her hair sucks too. Damn.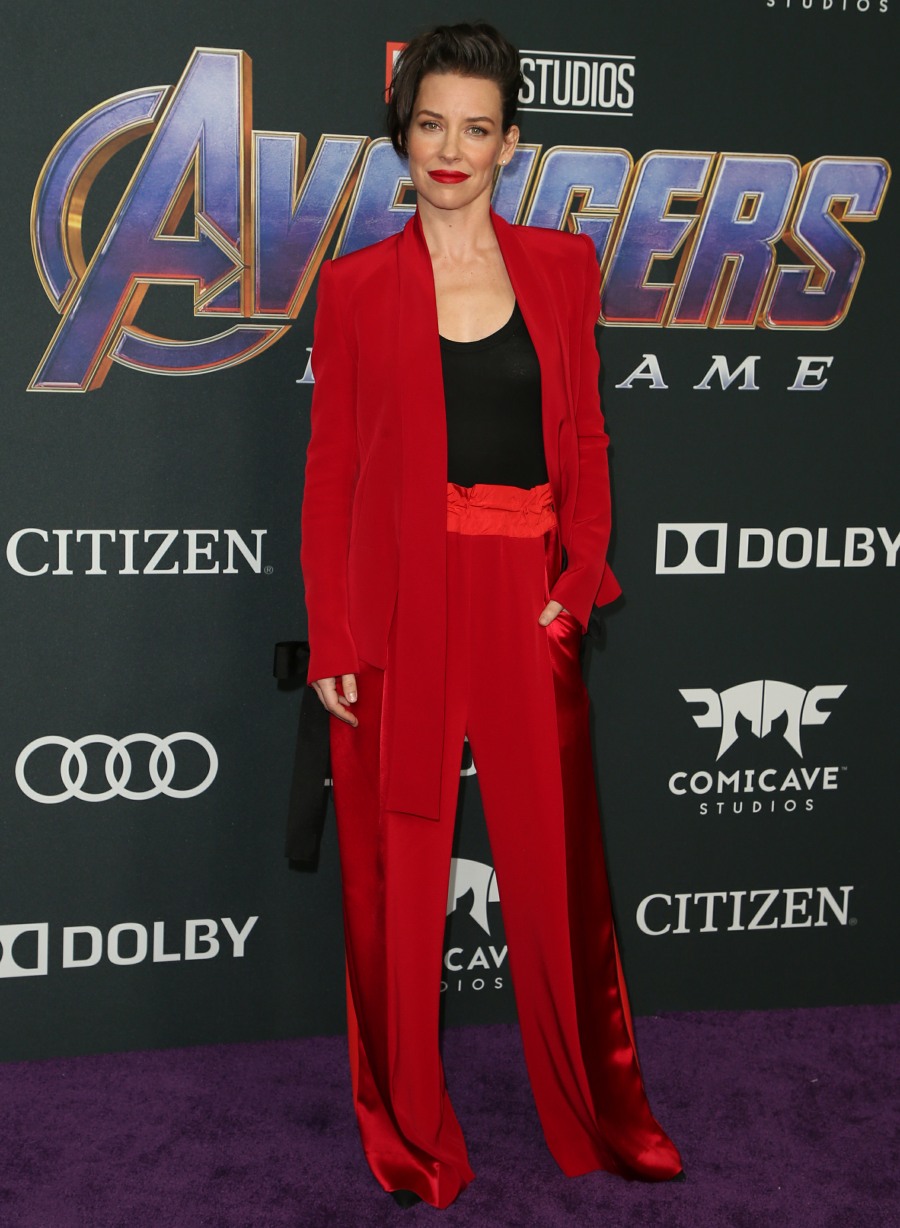 Photos courtesy of WENN.