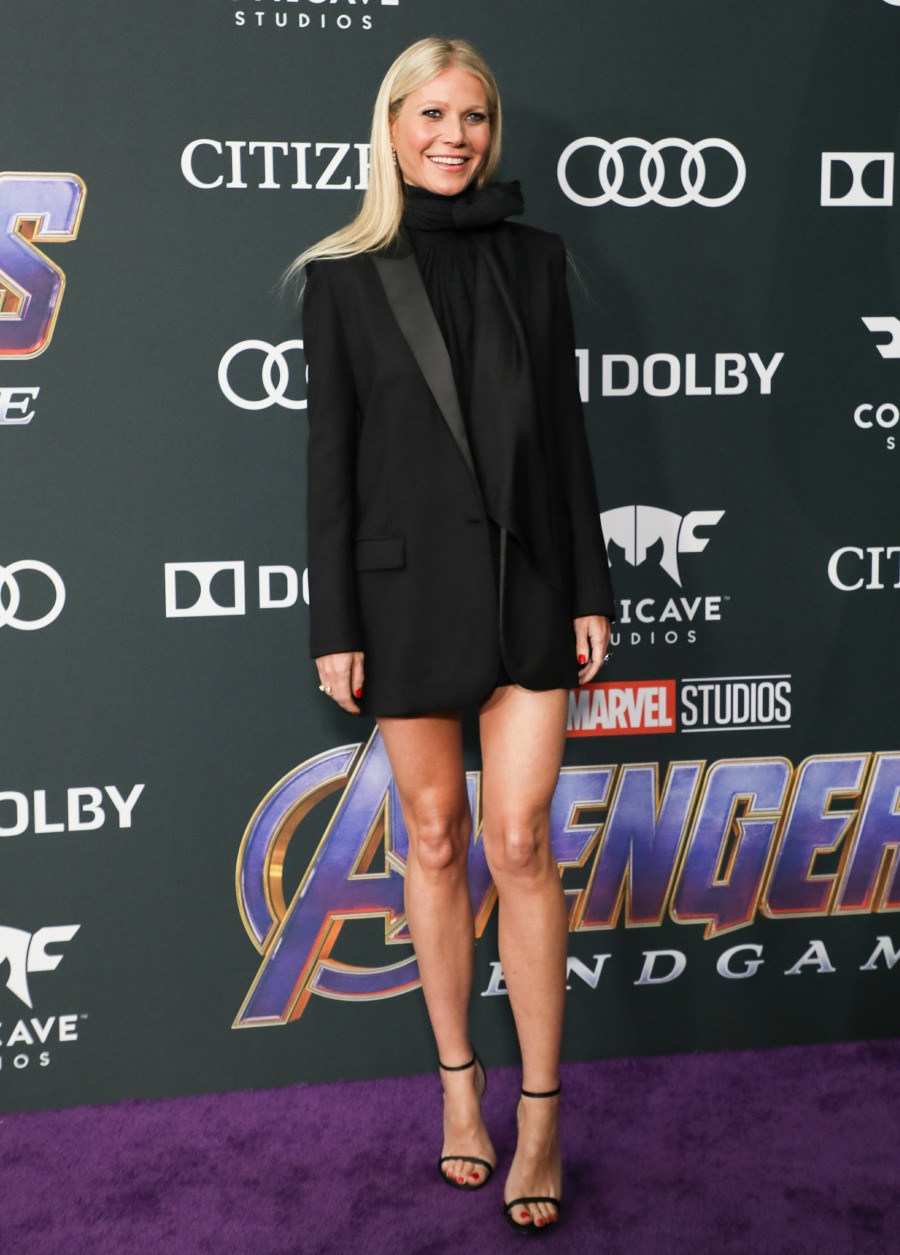 Here are more photos from the LA premiere of Avengers: Endgame. They've been doing smaller premieres and screenings around the world for weeks now, but the LA premiere last night was the first – and only – event for the entire cast and every member of the Marvel franchises in total. Endgame really does spell the END for many beloved characters. I would assume Tony Stark and Pepper Potts are not coming back ever again? Gwyneth Paltrow came out for what is probably her last Marvel event. She wore a G. Label tuxedo minidress which showed off her legs and hid her neck. The neck bow is too large and puffy and it makes her look like she's wearing a black neck brace. Otherwise, she looks good? Her hair is okay.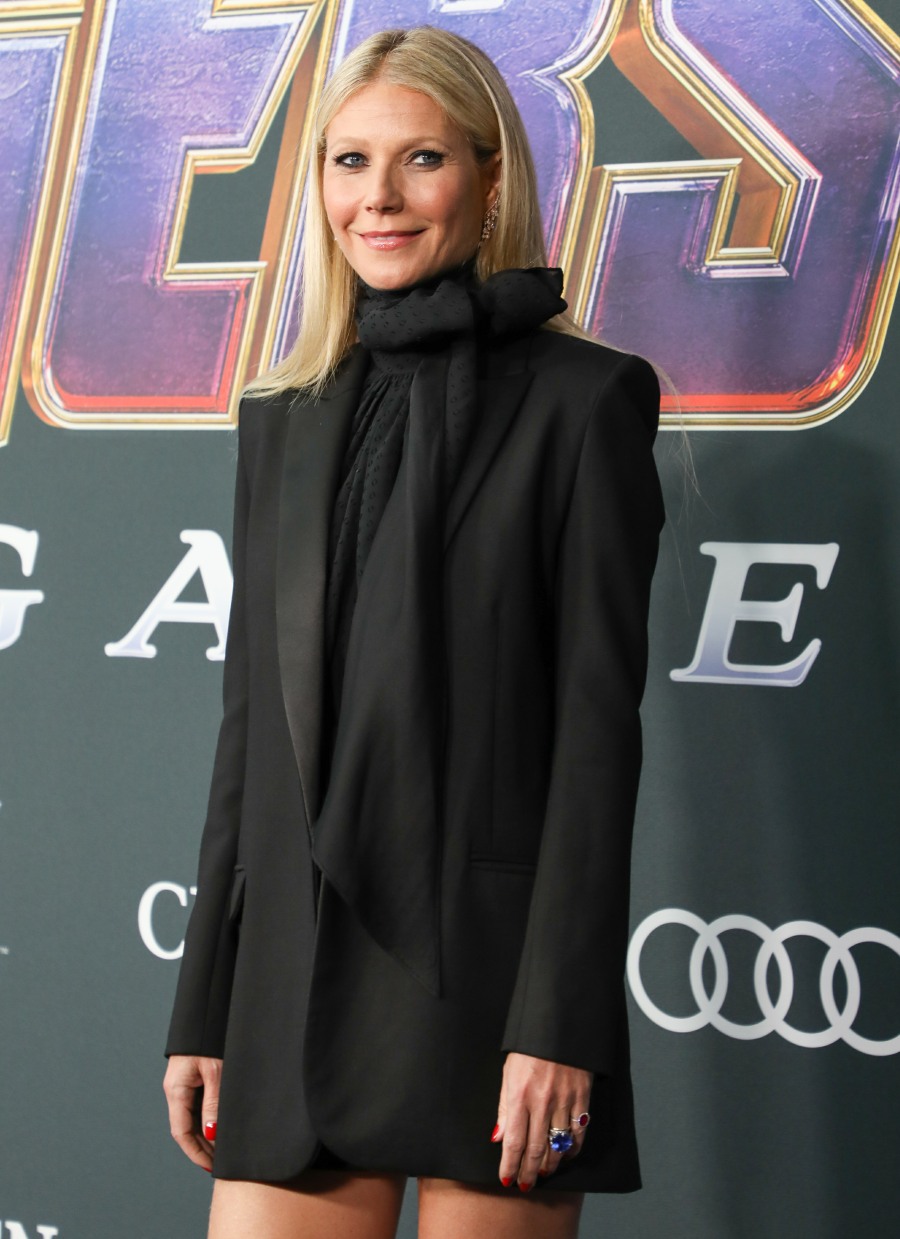 Benedict Cumberbatch looks AWFUL these days. He recently shaved his head and it looks like he lost weight and he just looks terrible. Sophie Hunter knows it too.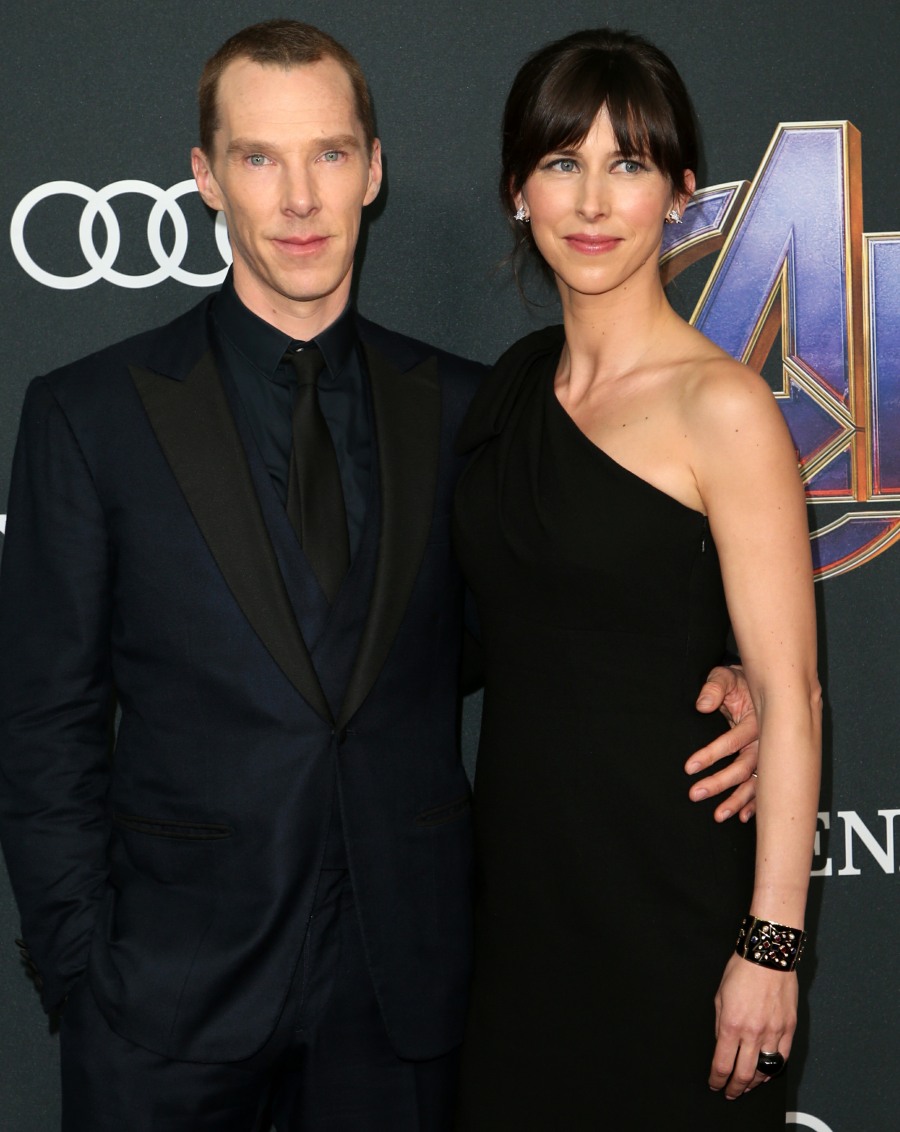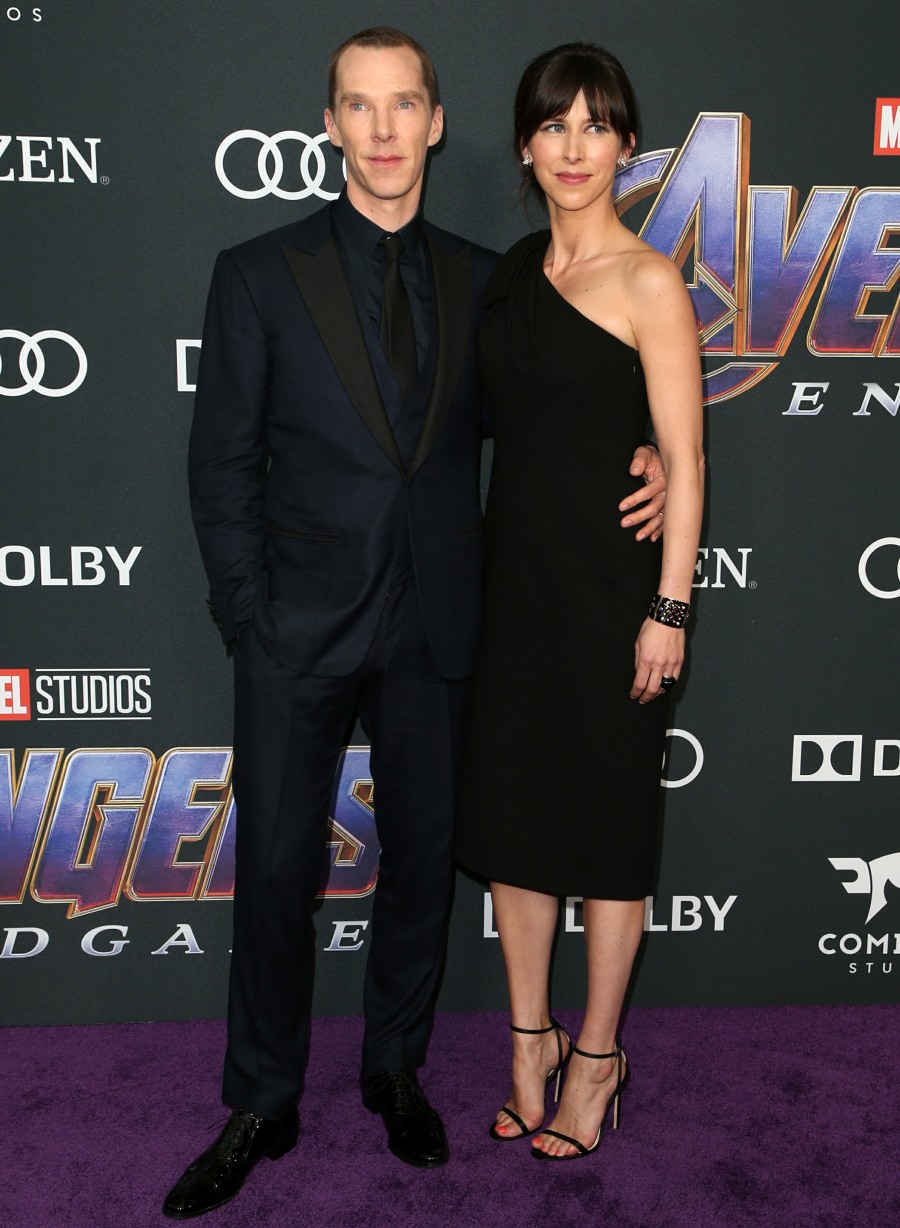 Brie Larson in Celine. I mean… it's a shiny satin and taken with her cheap-looking dye job, she looks sort of like a game show hostess. It's just very dated, and she could do so much better.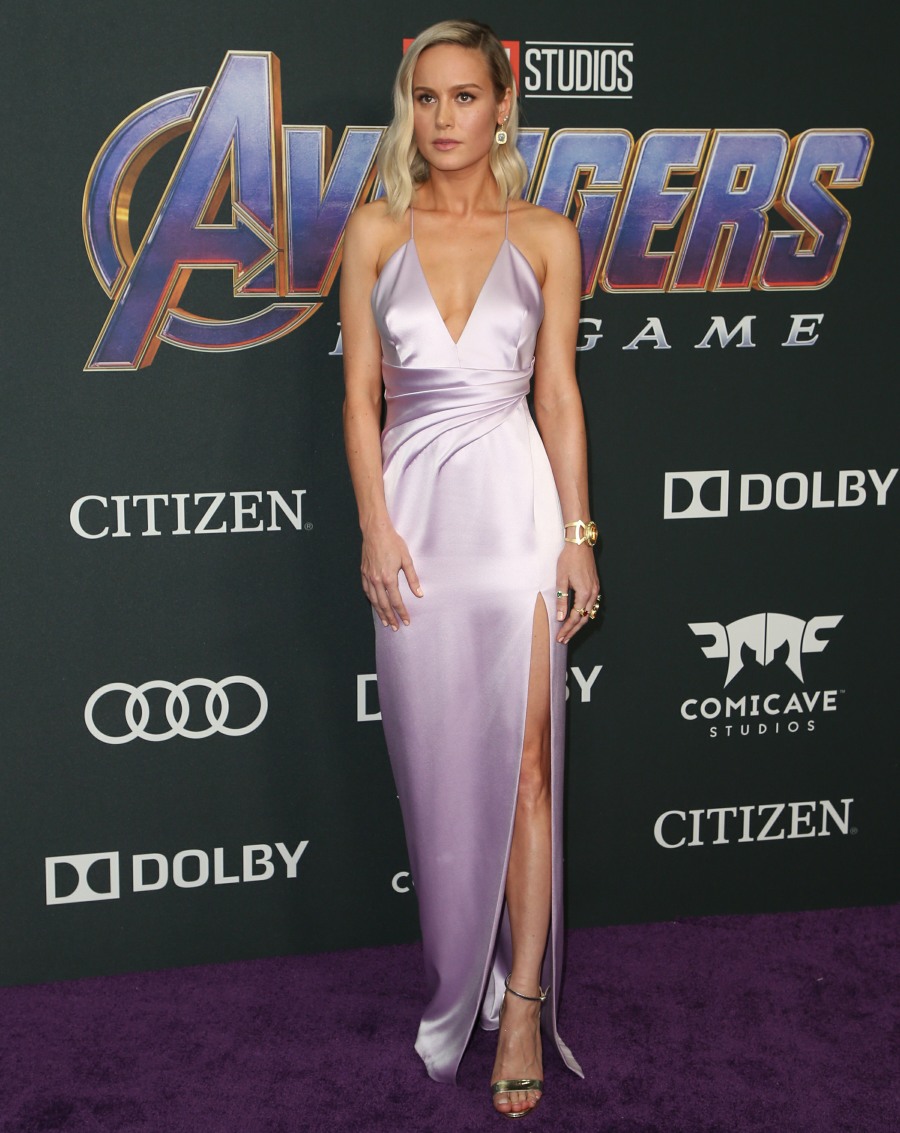 Danai Gurira in hot pink – great color for her and you can tell she was feeling it.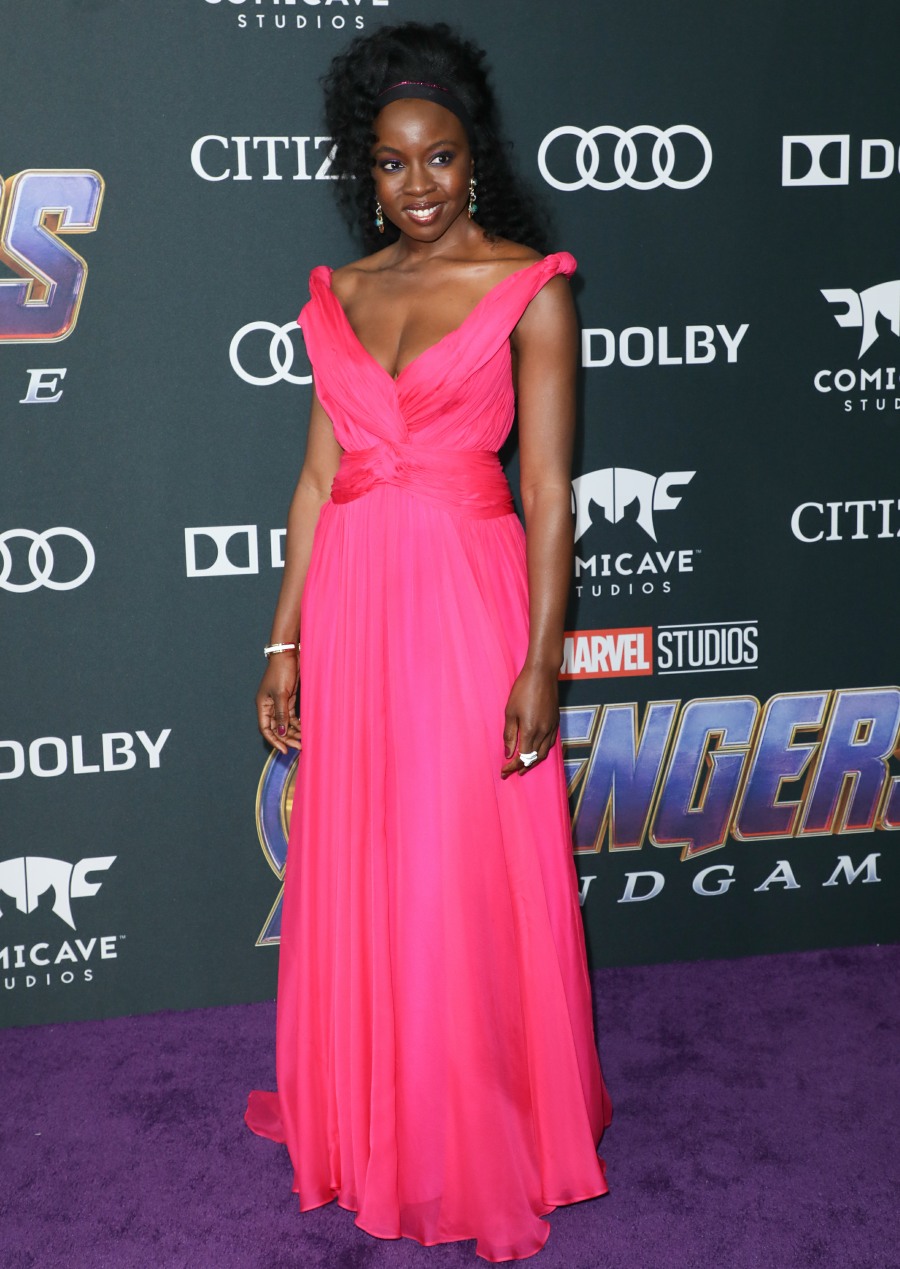 Robert Downey Jr. and Susan Downey. Tony Stark has made RDJ a rich man, but I suspect he's happy to be done with this.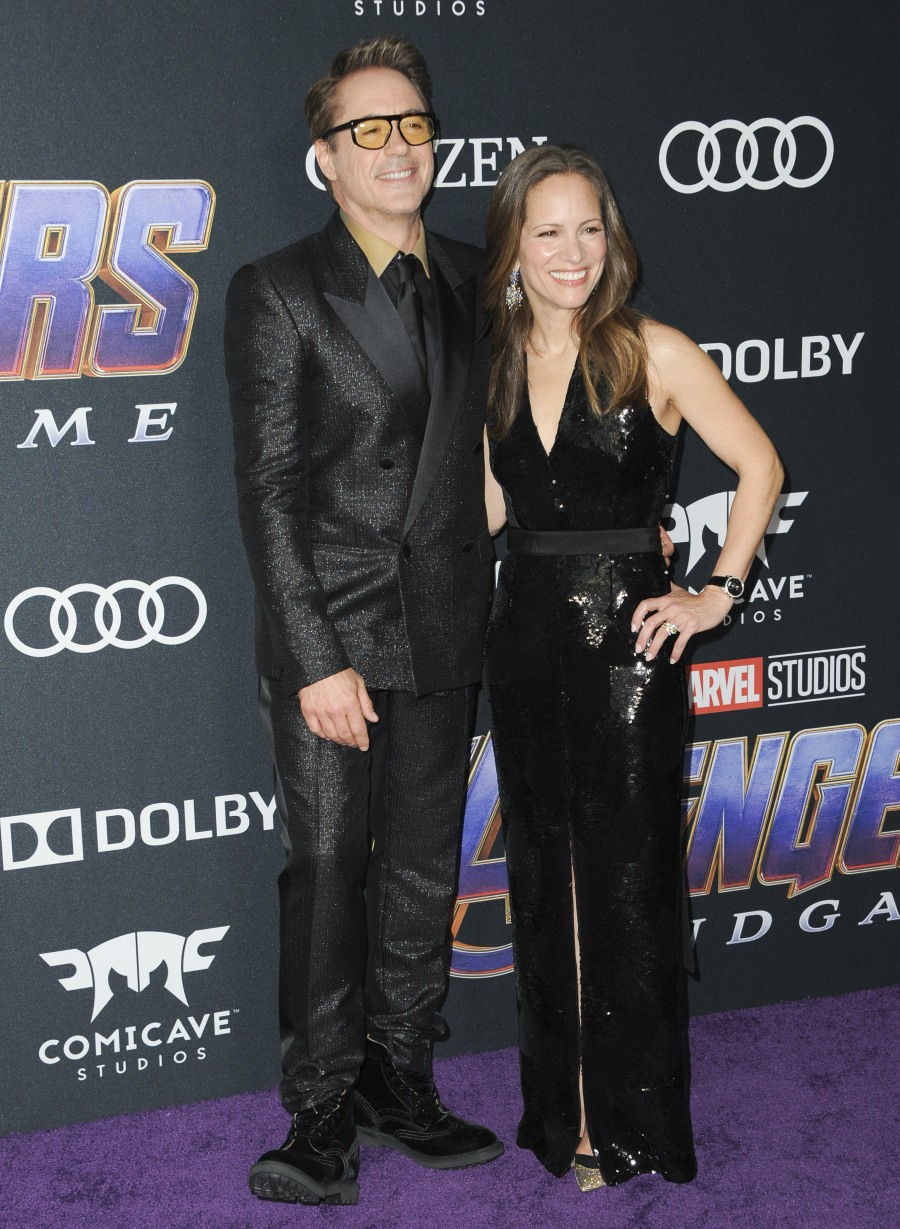 Zoe Saldana in Givenchy. The color is great but the dress sucks. She loves some weird sh-t though.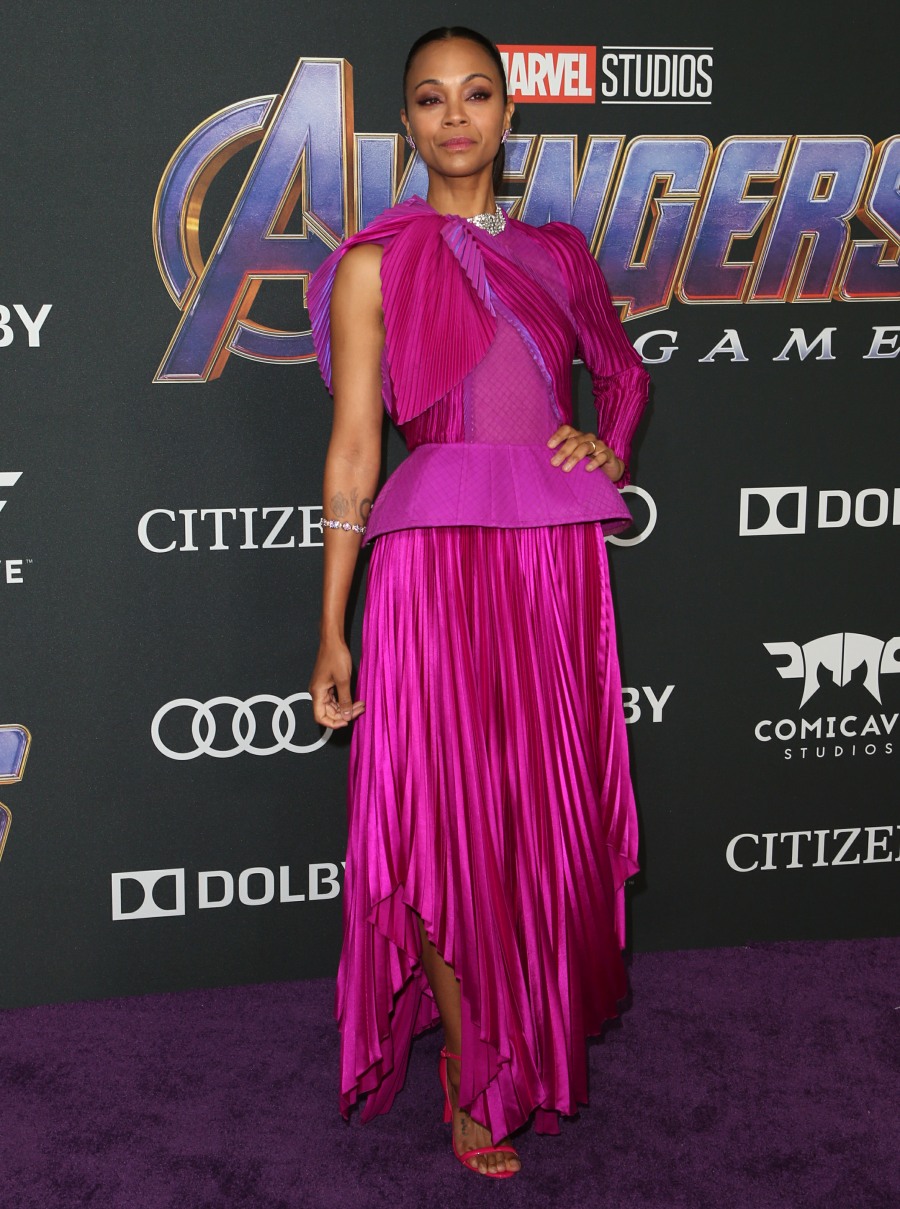 Bradley Cooper didn't come with Irina Shayk OR Lady Gaga, lmao. He flew solo.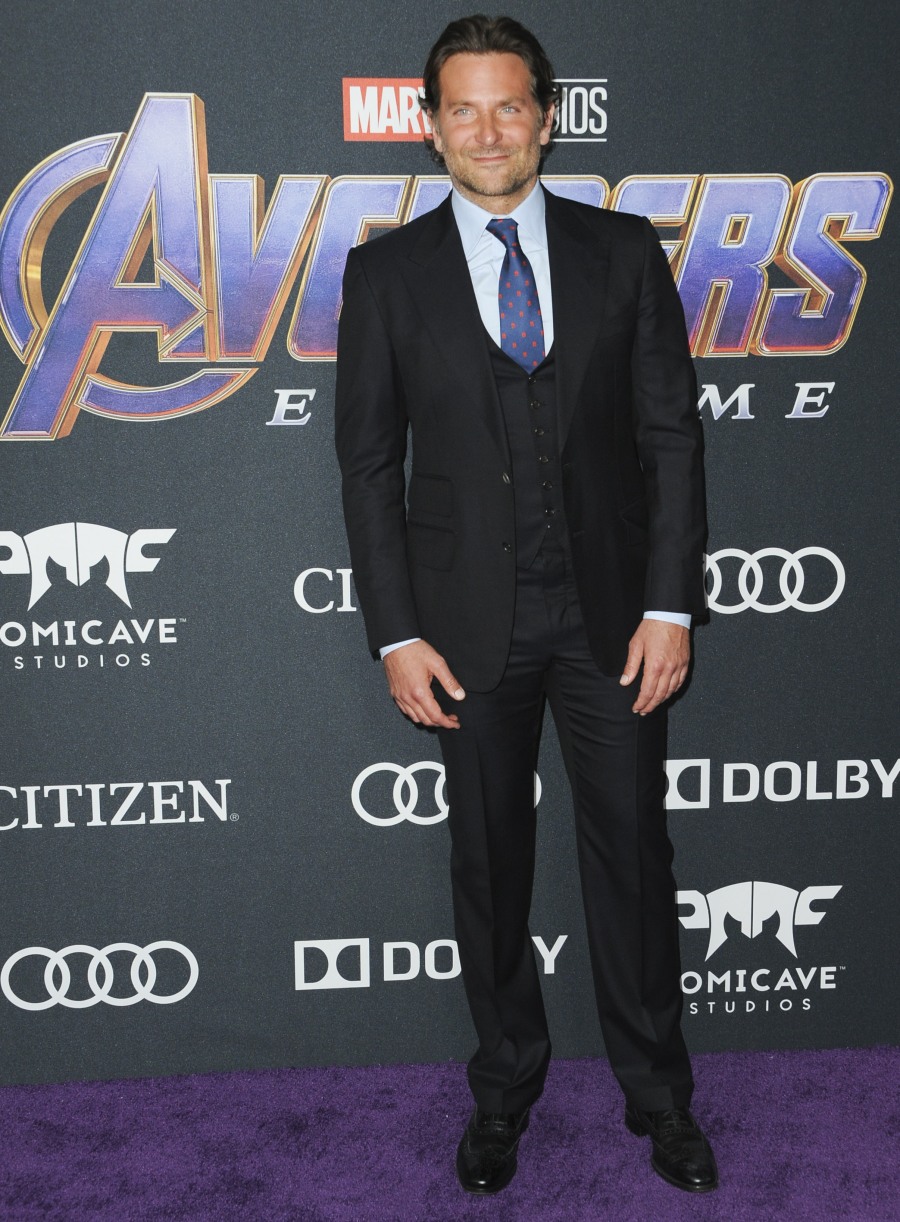 Photos courtesy of WENN.