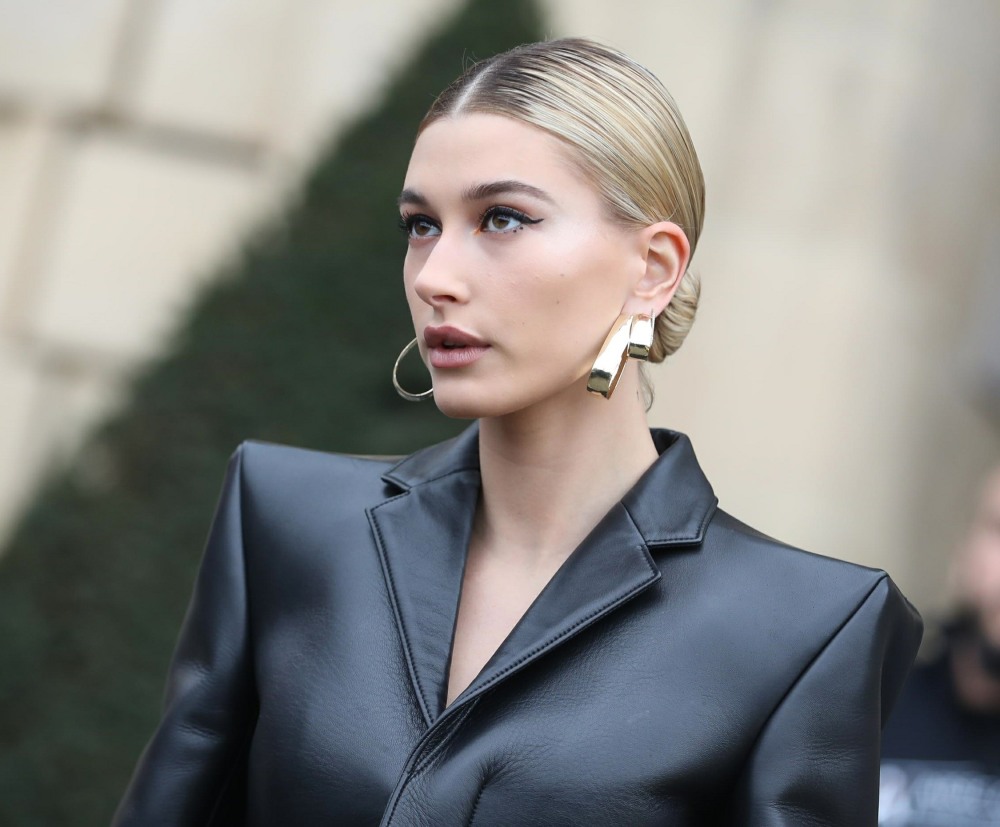 Hailey Baldwin is doing the thing, you know? She's really using her moment as Justin Bieber's wife to make her modeling career happen in a bigger way. Pre-Bieber, Hailey wasn't booking tons of modeling jobs, nor was she in-demand for interviews and magazine covers. But look at where we are now – she's booking all kinds of campaigns, she's booking jobs right and left, and everyone wants to talk to her. She sat down with Glamour to promote her Bare Minerals endorsement, and she talked about makeup, napping, anxiety and more. You can read the full piece here. Some highlights:
The best makeup tip she's gotten: "Learning exactly where to place highlighter—like the right spot on your nose, a little on your Cupid's bow, on your cheekbones but not too low. It's all about watching how it hits the light. I'm a big highlighter fan. I also love tricks like using blush on your lips, lipstick on your cheeks, or lip gloss on your eyelids. It actually makes a big difference.

The biggest bulls–t beauty rule: "Something that I know for a fact is bullsh-t is that using any makeup on your face is fine. Or that using anything you bought at the store is OK for your body or your skin. If it's not a healthy product, it's usually bad for you.

What would she buy with $20 in a drugstore: "Oh my gosh, I'm a nightmare in the drugstore. I'll literally buy anything…tissues, Chapstick, Aquaphor. I love Aquaphor. It's such a thing for me. And I'm always buying gum. I usually like Dentyne Ice. Oh, and scrunchies! I think that's actually what keeps my hair healthier—using a scrunchie instead of an elastic because it doesn't break your hair as much."

Her favorite way to take a moment for herself: "I like to nap. Honestly, I understand little kids when I nap. I'm like, Oh, I get it. This is really helpful and it feels good. I also like to take a moment and listen to some music and chill.

What she does when her confidence is struggling: "I'm somebody who is very rooted in Christianity and faith. And for me the root of confidence comes through that. It comes through God and comes through who I believe I was created by. So, you know, to each their own. I know not everybody believes in what I believe in. But aside from that, I think we need to cheer ourselves on more.

How she deals with life: "I like to meditate. I read a book a year and a half ago when I was struggling horribly with anxiety—really, really bad. I couldn't sleep. I was just going through a time, and I read a book called Mindsight. It's written by this doctor named Daniel Siegel, and he teaches this kind of meditation. It's not spiritual; it doesn't have to be religious. It's not religious at all, actually. It's more like a body-function meditation. It's all about knowing that you don't have to be ruled by your thoughts. You can take control and flip the thought around…. I admire people coming forward and talking about [anxiety]. We all struggle with it. I think there's been this stigma around it for so long. People look at celebrities who are famous or successful and think they have it all together. Like, they have such an insane career, or they make so much money, that they should be happy. But it's really kind of the opposite.
The conversation about anxiety is notable and I'm sure it will help people that she's doing her part to destigmatize it. But the most interesting parts to me are the parts I relate to – buying sh-t in drugstores and napping. CB loves a nap and I'm getting on the nap train too as I get older. What I find helpful is not even going to sleep during "naptime," it's just having that 20-30 minutes to sort of decompress and self-hypnotize and breathe. It's very restful even if you aren't disco-napping. Also: I'm exactly the kind of person who walks into a drugstore to buy one thing and I end up spending $50 because I'm like "oooh, gum, hair ties, nail polish, discounted candy!"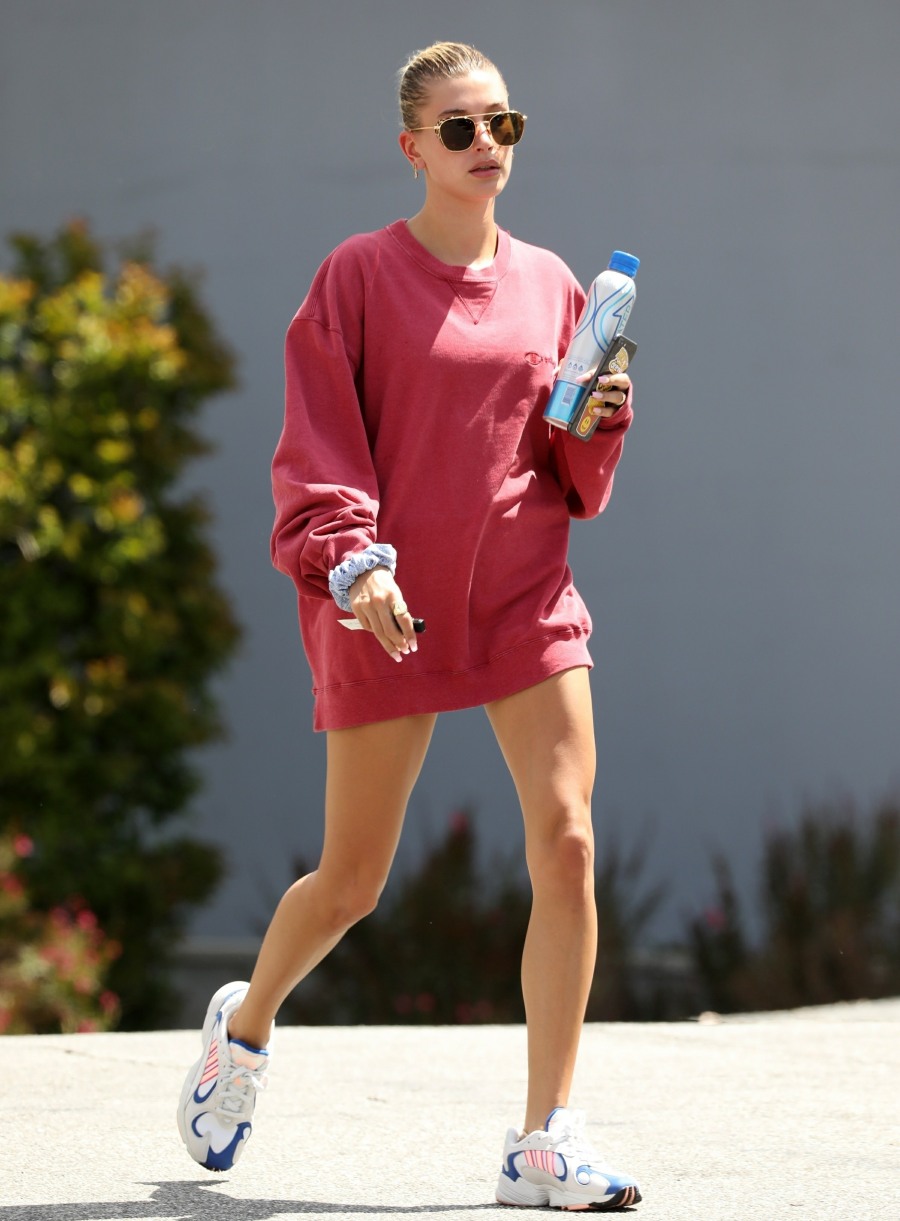 Photos courtesy of Backgrid.