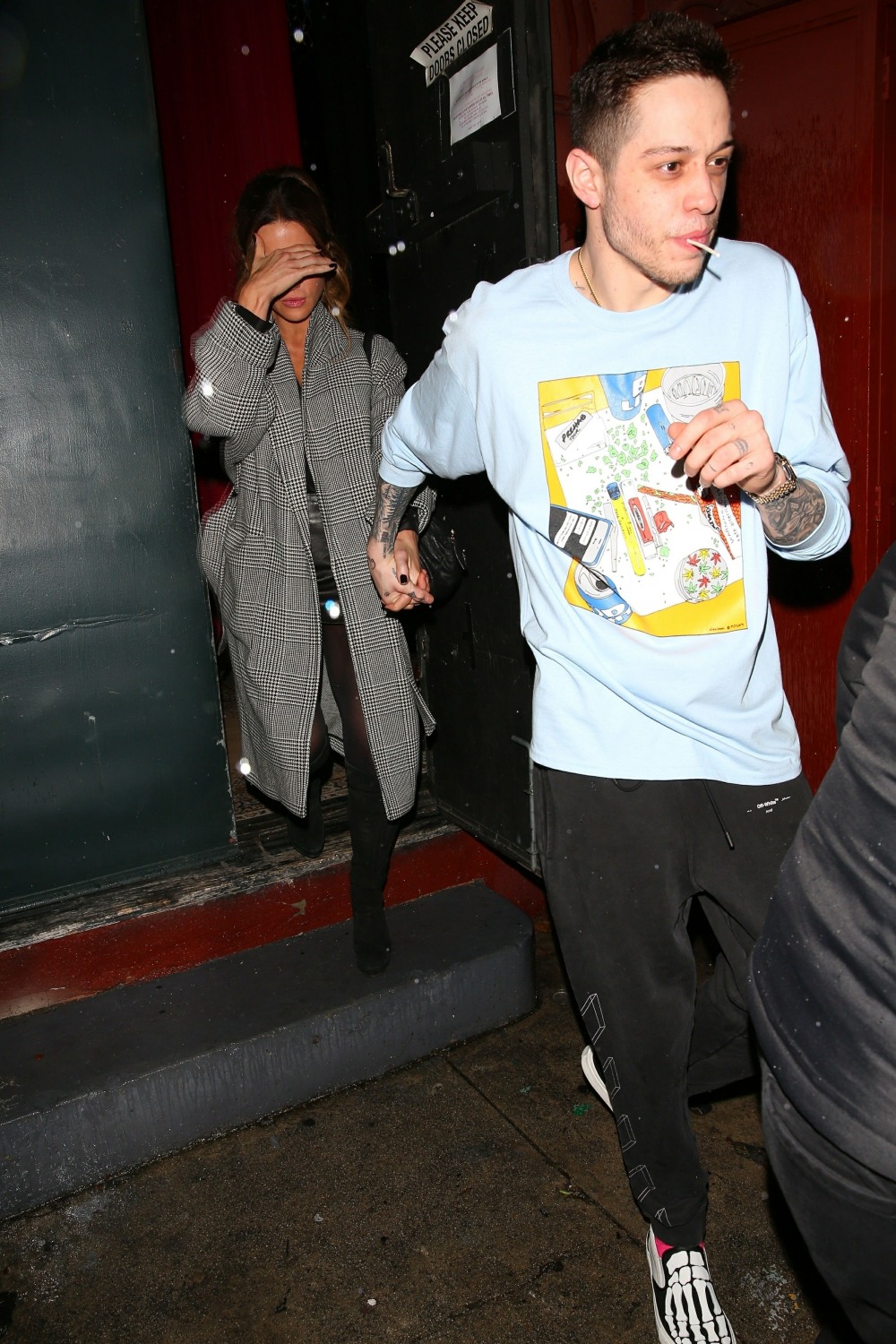 Something weird has been happening to me for months: the idea of Kate Beckinsale and Pete Davidson's relationship is so unappealing to me that as soon as I finish writing about them, I immediately block them out of my mind. Which is great because I'm not wasting any space worrying about them or thinking "WTF" just in every day life. But it also means that when there is a new story about them, I'm always struck with the same shock that they're together. It's like "sh-t, I forgot about them, they're such a terrible couple, WHY." Well, good news for the haters of Pate/Kete: they're "slowing things down."
After a hot and heavy start to their relationship, Kate Beckinsale and Pete Davidson are cooling down. While the two are still together, a source tells PEOPLE the couple has "decided to slow things down."

"Pete and Kate got super serious very fast but they've decided to slow things down a bit," says the source. "They're still dating as of now."

The couple was last spotted together grabbing dinner in Los Angeles last month with Beckinsale's mom Judy Loe, and her stepfather Roy Battersby. Beckinsale, 45, and Davidson, 25, have been linked since first hitting it off at a Golden Globes afterparty in January.
Of all possible endgames for this relationship, a slow burnout is probably the best way. It was clear that Kate enjoyed his youth and BDE (UGH) but the "heat" of their shiny new relationship has faded and it's good that they're both kind of meh about it now. I feel like Pete still has a lot of work to do on himself before he's ready for a real relationship. As for Kate… well, I know she likes younger men, maybe next time go for someone with fewer issues, I guess? The idea behind "cougaring" should be fewer complications and more fun.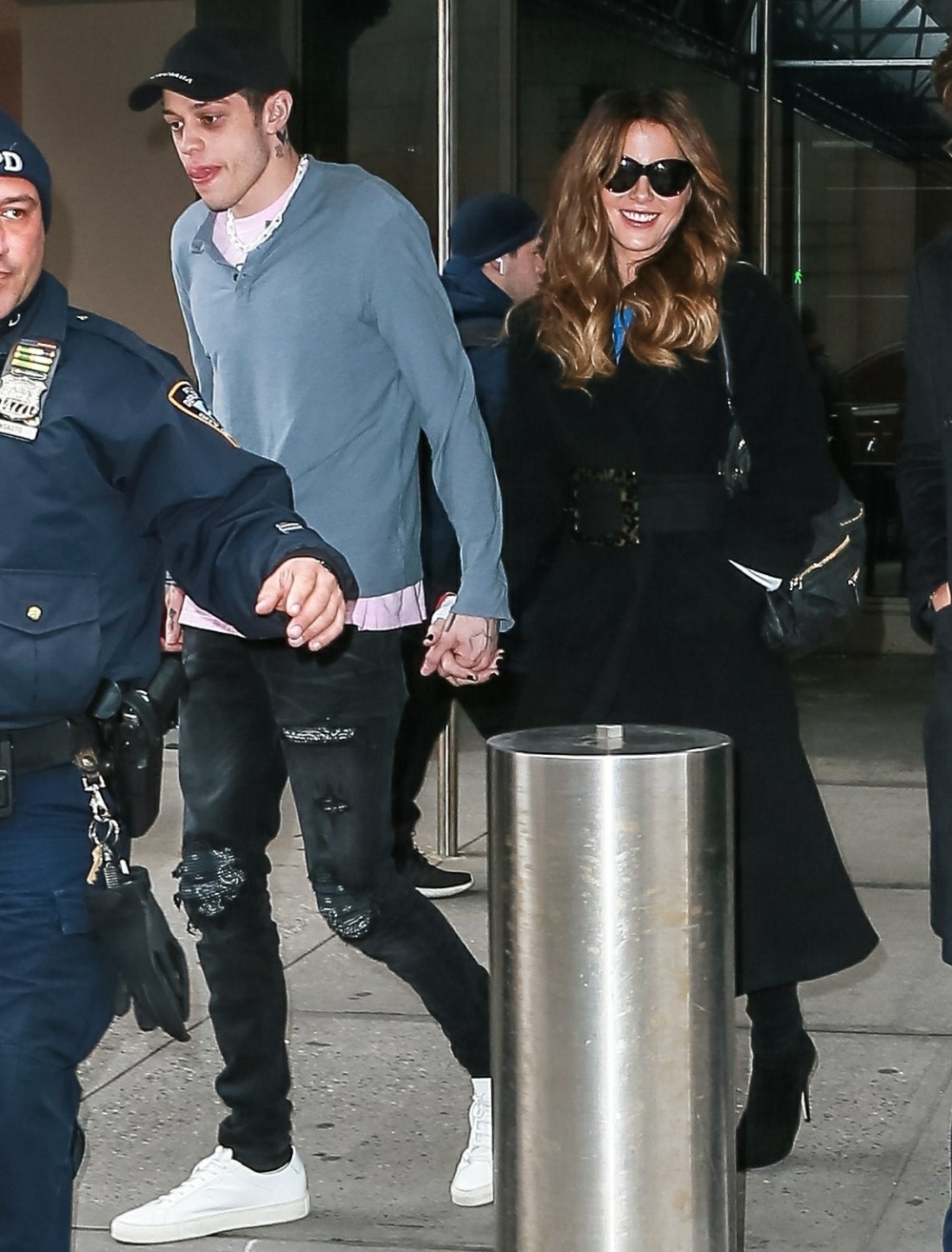 Photos courtesy of WENN and Backgrid.