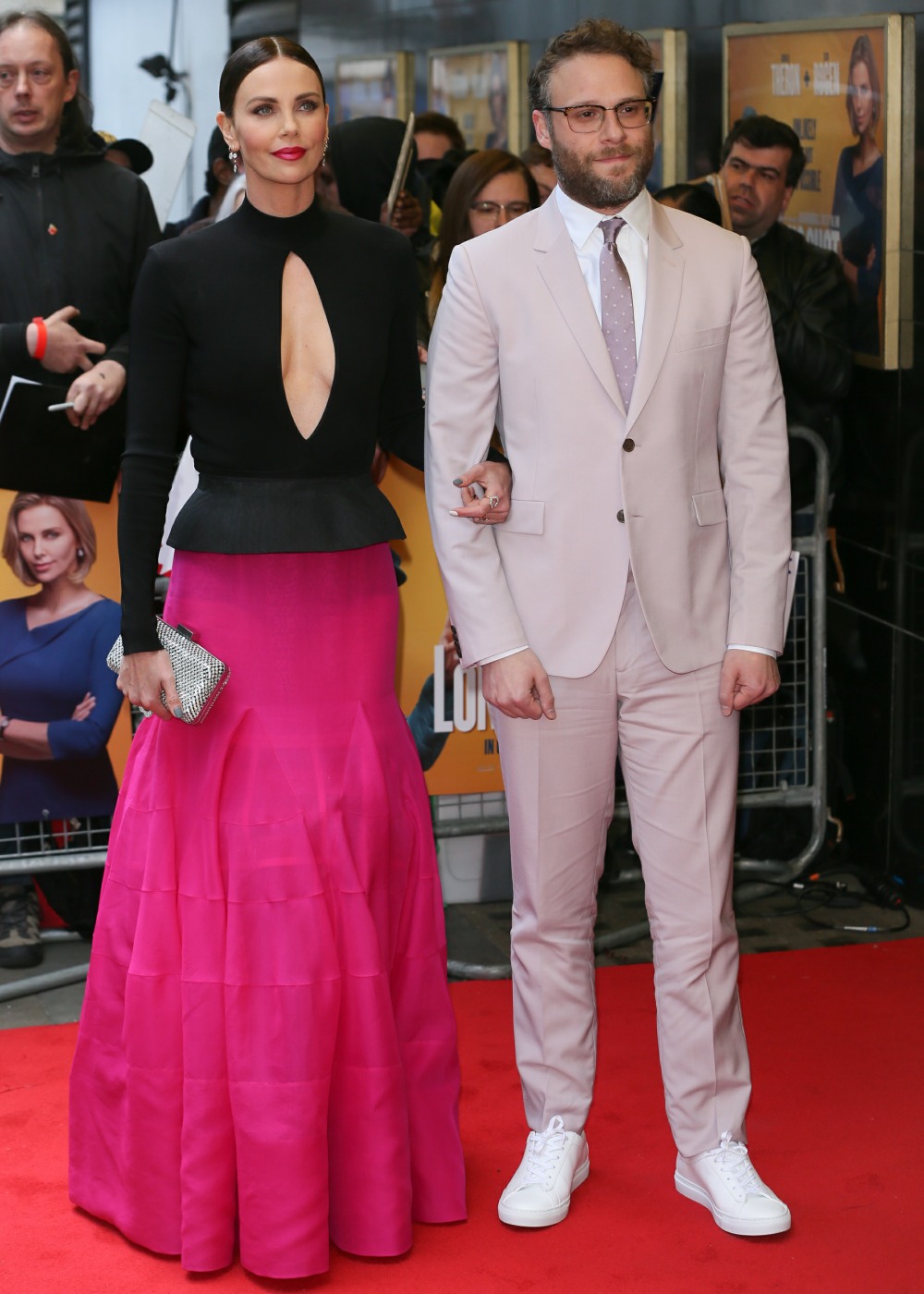 Seth Rogen gets criticized for being an unkempt man-child in life and in movies, but I've always considered him an underrated romantic lead. Think about it – he almost always has a lot of chemistry with the women he works with, and in real life, he's married to a beautiful, talented actress/producer/writer. My point is that he has some considerable game, he just hides his game behind a schlubby everyman exterior. My point is also that I think Long Shot looks like silly fun, and that Seth and Charlize Theron look like they had a ball filming it. Here's the Red Band trailer, NFSW for language.
These are photos from the London premiere of Long Shot last night. Charlize and Seth have been doing a mini-European tour this week, which sort of sucks because they've gotten lost in the Avengers: Endgame shuffle, but whatever. The idea is probably that Long Shot is counterprogramming to an enormous movie like Endgame: women will go to see Long Shot because yay, a romantic comedy.
For the premiere, Charlize wore Givenchy, and it looks like a Spanish bolero-influenced ensemble, which is an interesting choice for a London premiere, I guess. I'm a fan of the hot pink + black combo, but I mostly feel like this was created from two separate looks. I don't really blame Givenchy for that – I don't want to see the top that "matches" that fug skirt. Charlize also went pretty severe with her styling – slicked back hair, a bright lip, elegant earrings. It's a look. Honestly, from the waist up, I'm all for it.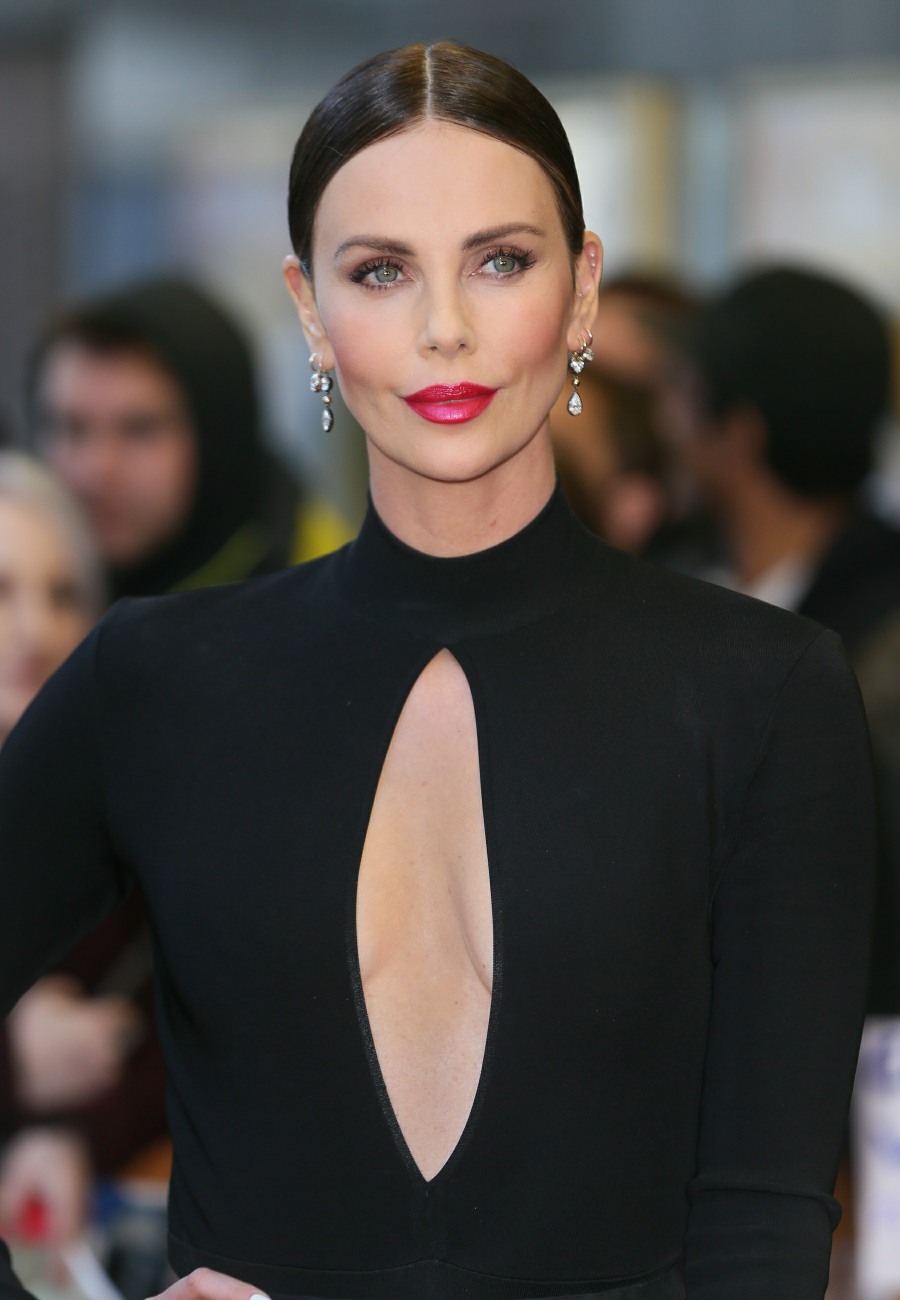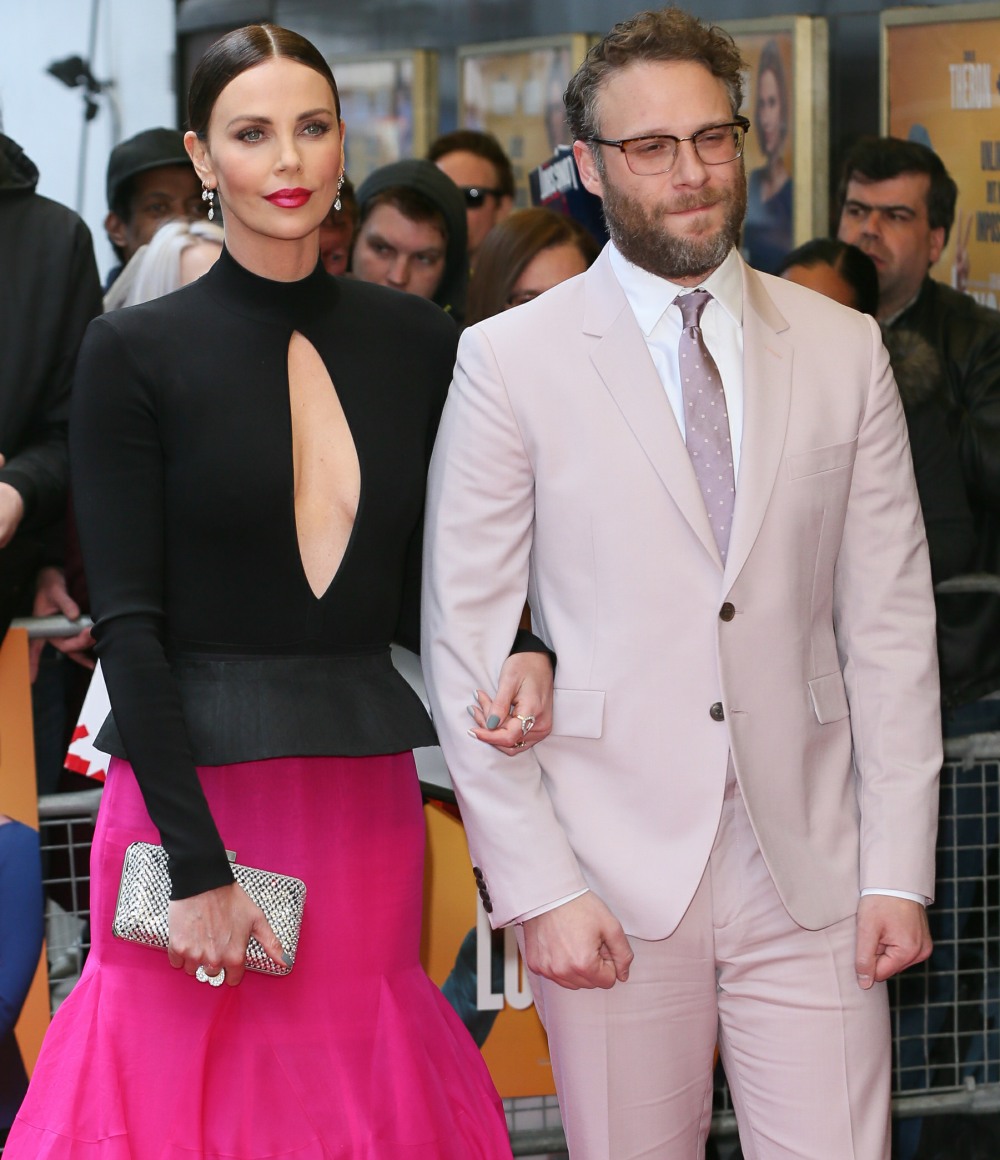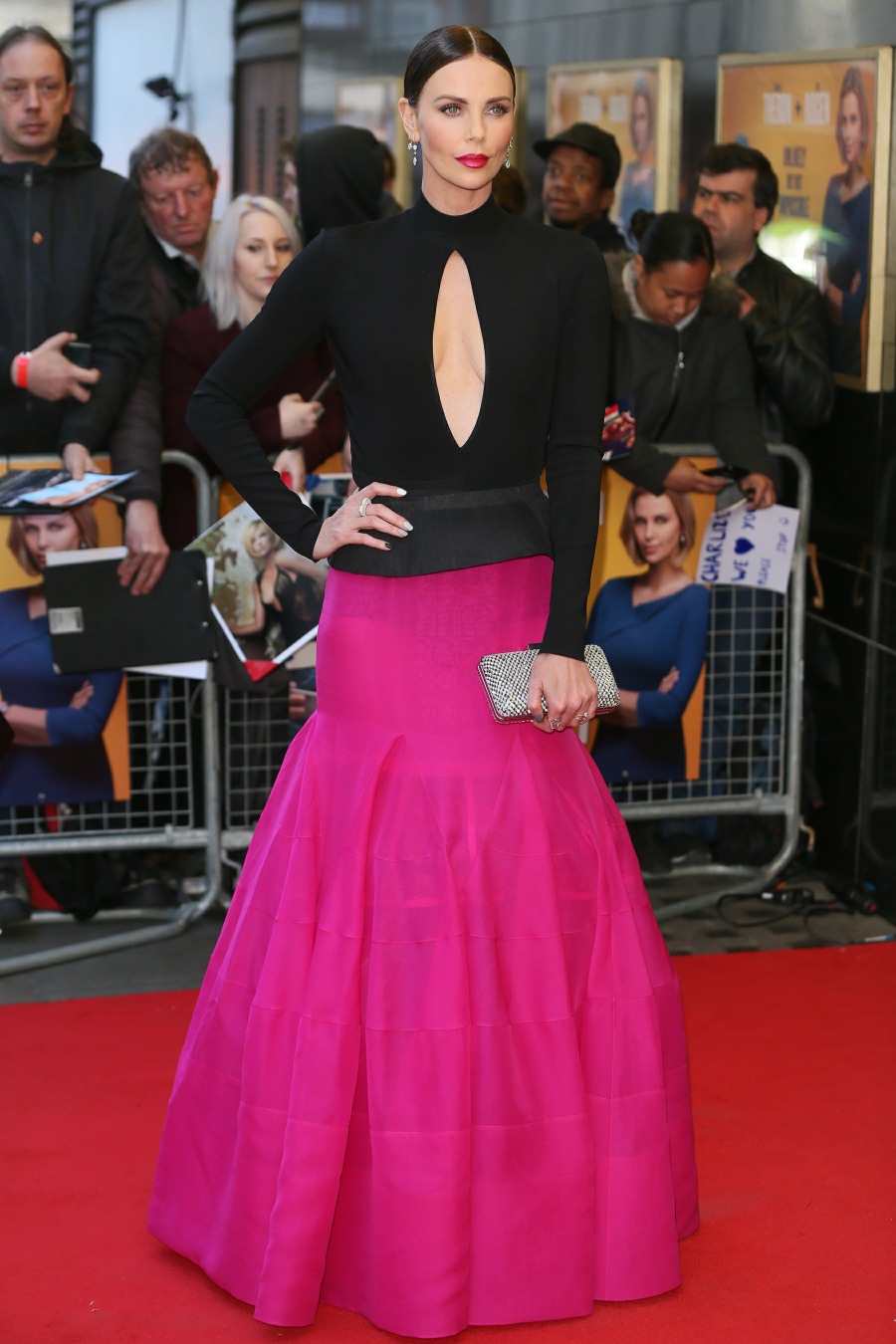 Photos courtesy of WENN.