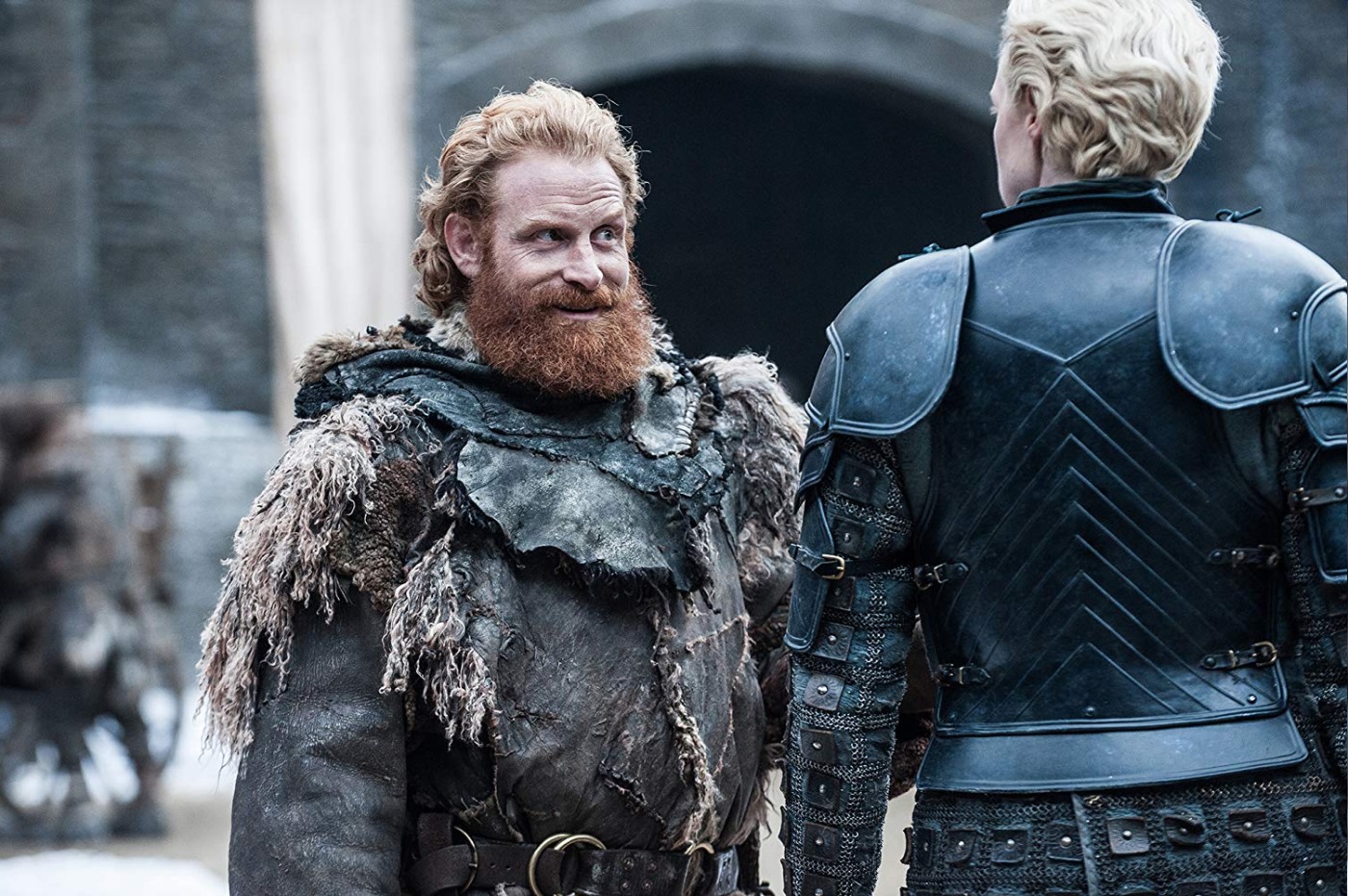 Spoilers for Game of Thrones.
I've spent so much time preparing myself for all of the worst possible outcomes for the Battle of Winterfell as far as "death of beloved characters." But I honestly have not thought too much of my beloved Tormund, played brilliantly by Kristofer Hivju. The giant ginger became a fan-favorite over time, and Kristofer's hilarious and sweet performance was one of the big reasons – Kit Harington basically said that the writers kept Tormund around for so long because Kristofer is such a great guy and fun to work with. What happens if Tormund dies, people??? I WILL RIOT. I will not be able to contain myself whatsoever. Anyway, Kristofer gave a lovely interview to the Hollywood Reporter and now I'm even more worried that he won't survive. Some highlights:
How that milk-chugging/Giantsbane scene played among the actors: "Well, as you know, you do it 40 times. I insisted on making it as "Tormundish" as possible, every time. (Laughs.) For me, it's like … this Jaime guy. I don't know. Tormund has picked up something about this Jaime guy. After Tormund comes to the castle, I think he's been watching [Brienne] as much as he can. He's picked up that this new guy, this "King Killer," he's competition. It's all about Tormund trying to push him down in order to push me up. But it doesn't work. It doesn't work! (Laughs.) It never works in life to push someone down to get yourself up. But it was hilarious. I had a lot of fun with it. We laughed a lot.

How Tormund felt when Jaime knighted Brienne: "On behalf of Tormund, I chose to feel that the acknowledgment she gets is much, much more important than the rivalry. For me, in that moment, she blossoms. When he sees her smile for the first time and he sees how much this means to her? He really loves this woman. He starts the slow, American clap. (Claps and laughs.) I really think he was very touched. You see him smiling like a baby. I think he's just so happy. It was very touching when we shot it. Everybody cried on every single take. That's the beauty of the show. You have this arc of eight seasons. This woman has tried to find respect and a place in the world, and suddenly, she accomplishes her greatest dream. After nine years of following this woman and suddenly she's there, fulfilling her deepest wish? I think it's beautiful. She did it so fantastically. It was brilliantly played by Gwen. It was a very touching day.

He cried so many times during Ep. 8.2: "When you have a build-up of seven seasons with so much pain and suffering, suddenly people can be nice to each other. It goes straight to your heart. It's as my mother says: "When do we cry when we watch TV and cinema? We cry when people are genuinely nice to each other, and do something nice for another person." There has been so much cruelty and selfishness for people in this show. I cried so many times in this episode when Jaime and Brienne meet, and even earlier in the episode when Sansa and Theon reunite. There's just so much history. Somebody said that good drama is when you place two people in the same room, and the drama is existing in the room. This was the same. It happened so many times in these first two episodes, where you have two people who hug and you can feel and see the history.

On the Battle of Winterfell: "I will say… I've worked a lot with [director Miguel Sapochnik], because we did "Hardhome" and "Battle of the Bastards" together. When you've starred in sequences like that, it's like you're climbing a mountain. Beforehand, we watch [pre-visualization] in a huge room. We watch a pretty good, animated version [of what we're going to shoot], with lines and everything. Everybody was like, "Is this even humanly possible to pull off?" We knew we had 56 night shoots in front of us. We were going into two or three months of night shoots. That's pretty intense, in terms of driving everybody crazy. (Laughs.) Miguel was the greatest commander in chief you could find. He literally had huge armies around him. He's trying to make this all fit together. Some days, we were 900 people at lunch. It was just crazy. I haven't seen the episode, so I really don't know. But I think it will be pretty intense.
I AM NOT READY. I am not ready if and when something happens to Tormund, or if he sees something happen to Brienne. In an ideal Game of Thrones world, Ser Brienne would finally see that Tormund adores her for who she is and they would fall in love and go make giant babies together. I know that won't happen so AAHHHHHHH. As for what he says about crying and how emotional it was to film and watch episode 8.2 – I feel him. And I love him for talking about his tears and emotion.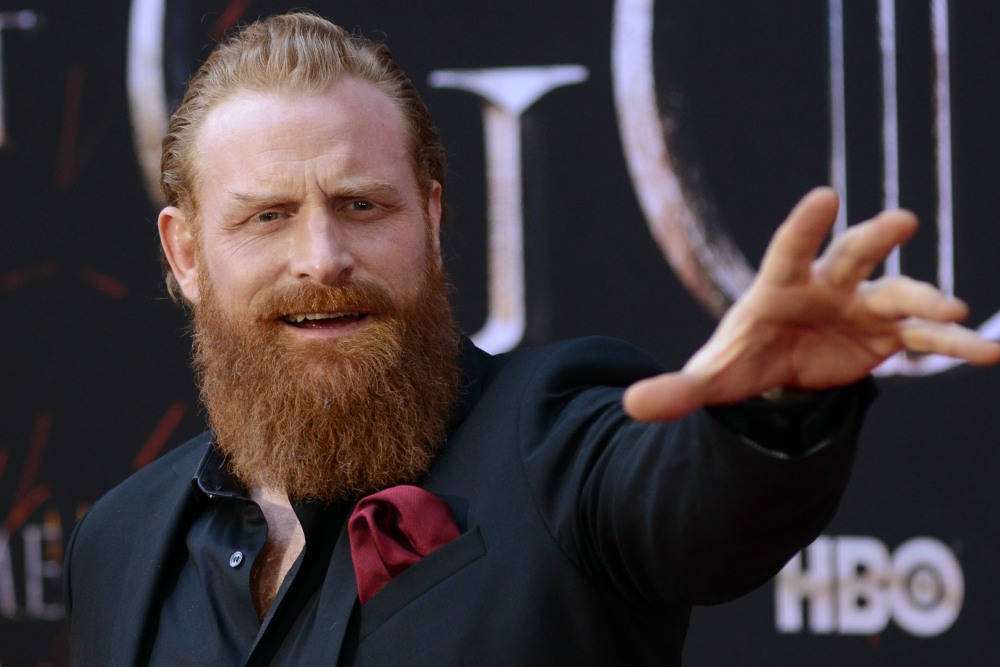 Photos courtesy of WENN and HBO.