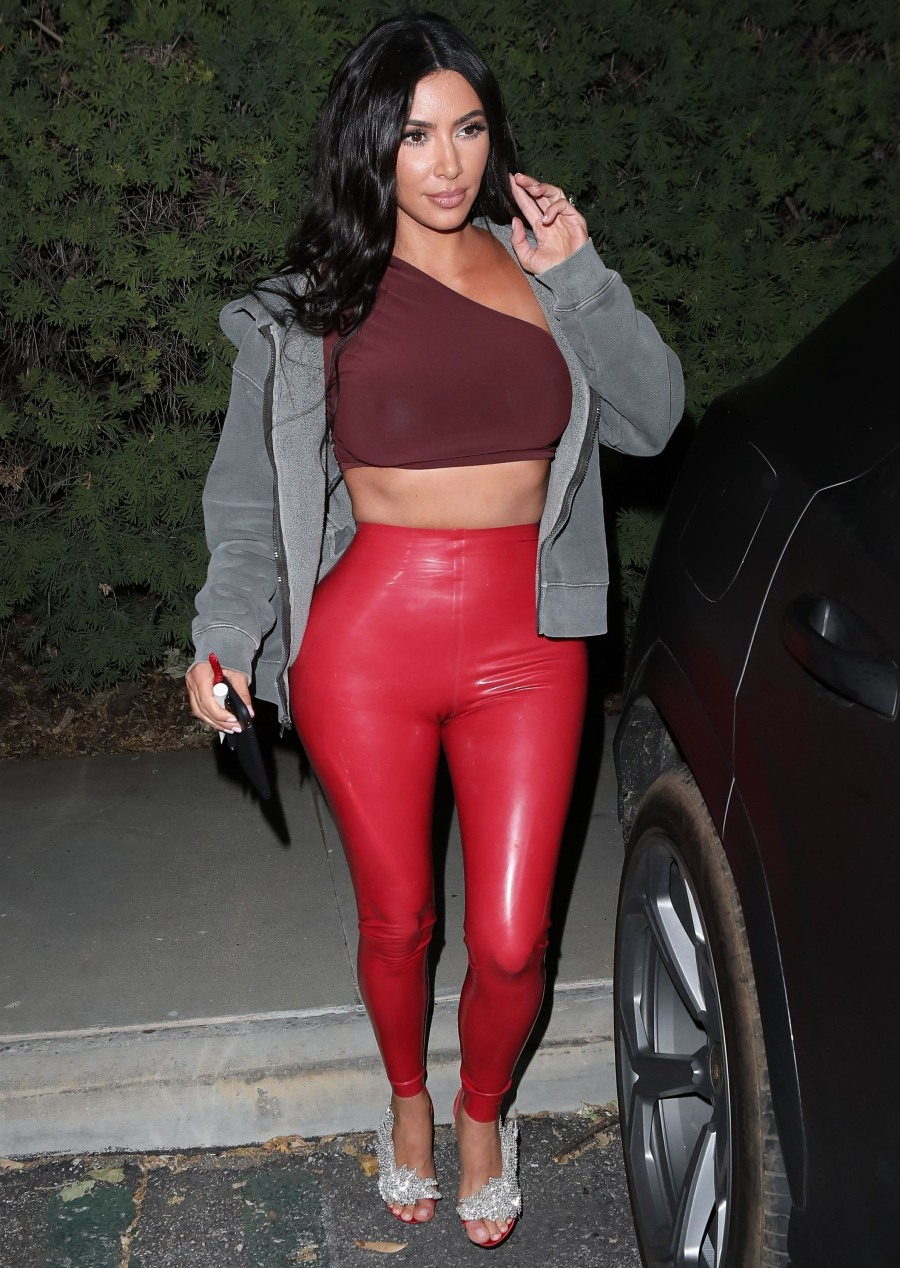 I wasn't really paying attention on Friday, but Kim Kardashian made sure she was photographed in a terrible ensemble on Thursday night. The idea was that Kim probably really, really wanted us to talk about her dumb outfit on Friday morning. The problem was that Taylor Swift's music video took precedence. And since Taylor's "ME!" wasn't about the Unholy Snake Feud, most people just assumed that everyone had moved on and that Kim was probably just staying quiet. Kim was not staying quiet.
Before people jump down my throat about this, it's incredibly common for a celebrity's "enemy" to step out on a pap stroll when that celebrity is in the news. Jennifer Aniston and Angelina Jolie perfected the art of stepping on each other's newscycles for years – whenever Angelina had a movie coming out, there was Jennifer getting photographed with John Mayer or Justin Theroux or whomever. And vice versa – Angelina did it all the time to Jennifer too. I kind of hope that Kim and Taylor keep doing it too, because they are both exactly that petty.
But, as I said, it feels like most people didn't even pay attention to Kim or her stupid outfit. I too wander around my town in pleather stretch pants, fug shoes and a sports bra. WHO DOESN'T. And since those photos didn't have the impact Kim was hoping for, she decided to do something else: she posted a series of images and videos on her Snapchat and Instagram Stories. One of those images was of some snake-themed jewelry someone had sent her. This is CODE RED for the Snake Fam. Kim posted it at almost the exact same time Taylor released "ME!" as well. Honestly, I enjoy the petty. I revel in the petty. I live for the petty.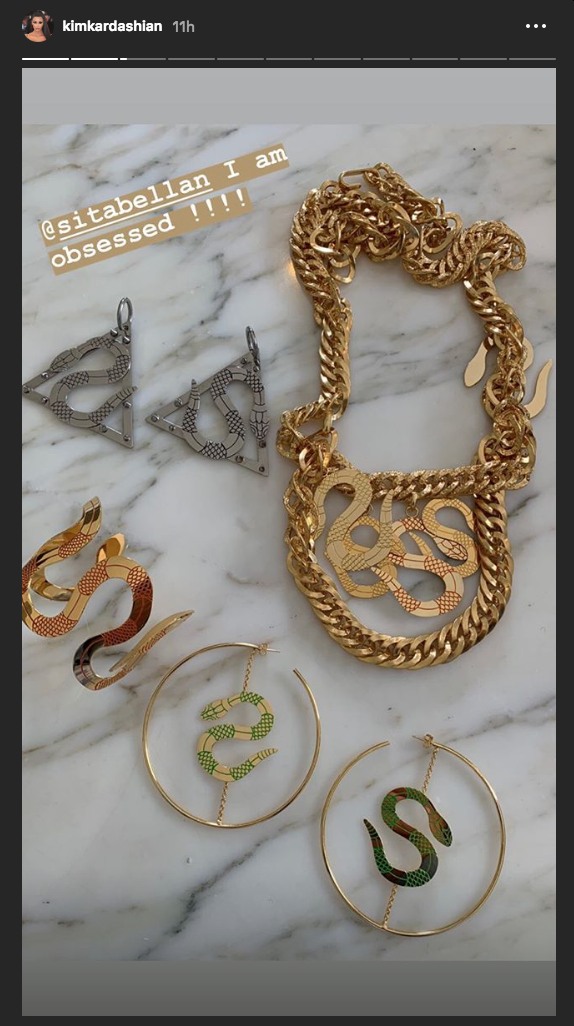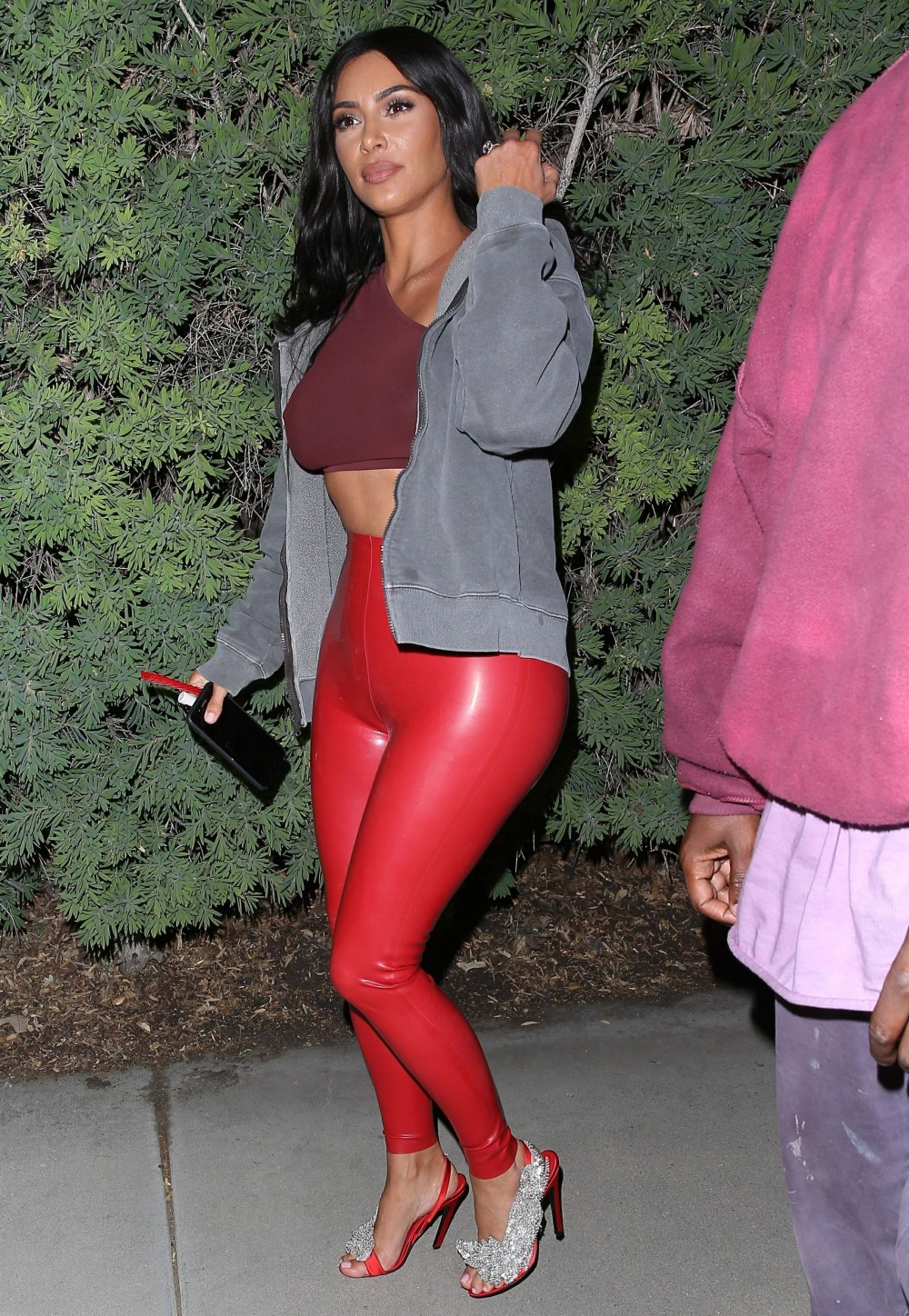 Photos courtesy of Backgrid, Kim's social media.