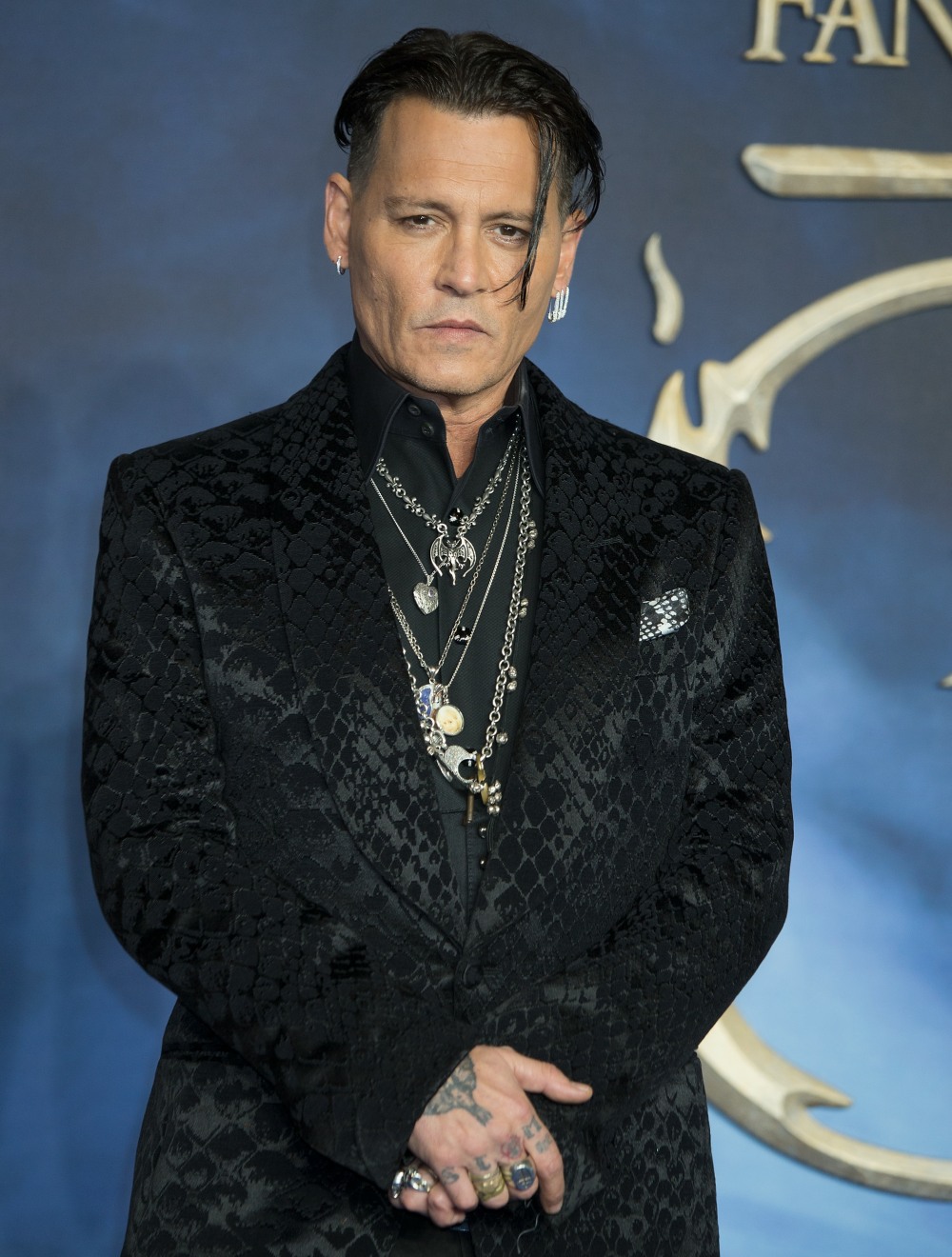 Johnny Depp has been "over" for years, honestly. The big story about him these days is his continued abuse of his ex-wife Amber Heard, this time through the court system. He's suing her and basically trying to tie her up in civil court because… she dared to identify herself as a survivor of domestic abuse. But there's also been a minor story percolating around the interwebs for several months now – some weirdness around Johnny Depp getting a new young girlfriend. In February, LaineyGossip pointed out that there were some grainy photos of Depp making out with a very young-looking woman in Belgrade. The follow-up came from random European tabloids that his makeout partner was a costar (she was not) or that she was a 30-something friend (no). Well, I don't know if the woman in those photos is the same woman in this report, but… maybe.
Johnny Depp's new girlfriend is a Russian go-go dancer who he wants to marry, DailyMail.com has learned exclusively. Polina Glen, who is believed to be in her mid-twenties, met Depp, 55, at a party in LA last year, a source close to her told DailyMail.com.

Depp was pictured in a steamy embrace with a 'mystery woman' earlier this year at a hotel in Belgrade, Serbia – but DailyMail.com has now identified the woman as Polina. She was also pictured walking alongside him in May 2018 while he was on tour in Moscow with his band, The Hollywood Vampires. Polina, who is originally from St. Petersburg, is a trained dancer and choreographer. She has been living with the multimillionaire actor at his Sunset Boulevard mansion.
That story actually came out several days ago, and since then, the Daily Mail has done a deeper dive on Polina by… just looking through her Instagram, and finding some photos/videos of her go-go-dancing. I now believe that Polina probably is the same woman from the February makeout photos. And yes, she looks very young. She's trying to look older with makeup and styling, but I'd put her at maybe 22-23 max? And now this poor young woman is living with Depp and maybe planning to marry him. Ugh. Here's one of her Instagrams:
Photos courtesy of WENN, Instagram.